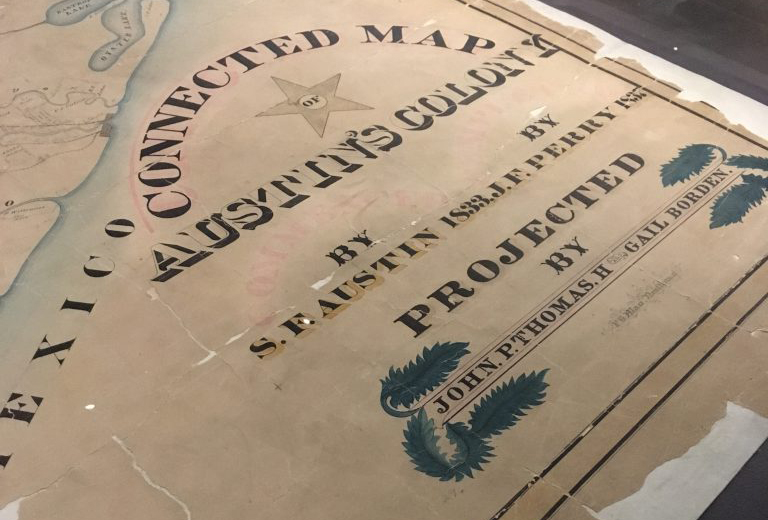 SELECTIONS FROM OUR COLLECTIONS: WHO'S GROUND ARE YOU STOMPING ON?
Storytelling happens in many ways, orally, written or with puppets and plays, but this map above along with the others in Mapping Texas utilize an unconventional medium to illustrate the vast and intriguing history of Texas. As you follow the stories on the exhibit walls, each map shows a new line, a new border or land grant that results from the real people, battles and politics that built Texas. Read more…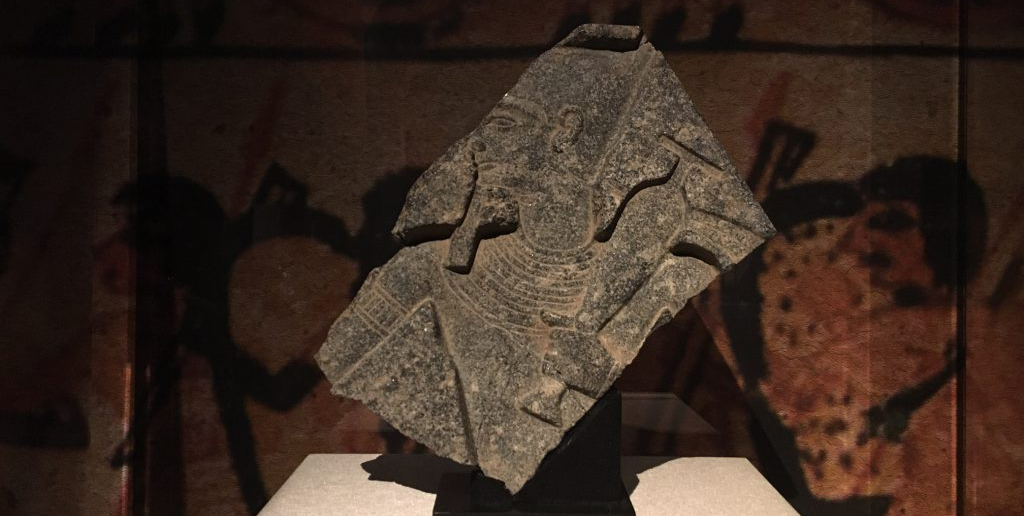 Ancient Egyptians held fitness tests for its kings. But this test wasn't meant for everyday Egyptians, this fitness test was designed specifically for the Pharaoh himself. It's purpose was to prove that the Pharaoh was still fit to rule the country. Read more…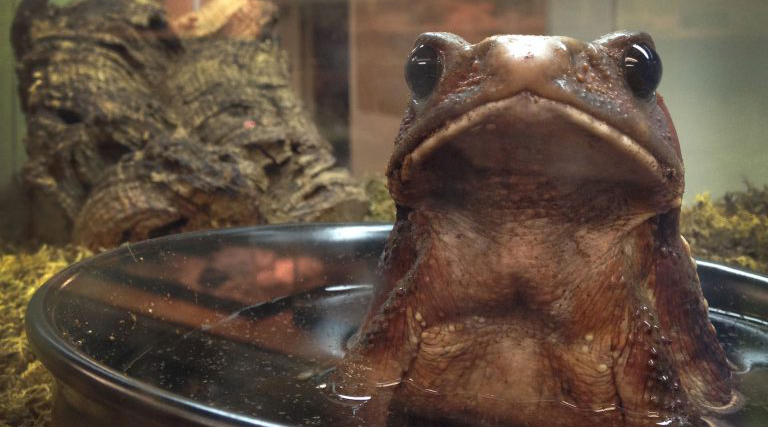 My favorite part of camp is seeing kids change their opinions about a topic and get really excited about it once they understand it better. Sometimes at the end of the day in Museum District Explorers camp, we hold cockroach races on the tables to pass the time while campers are waiting to be picked up. You know, normal stuff. Read more…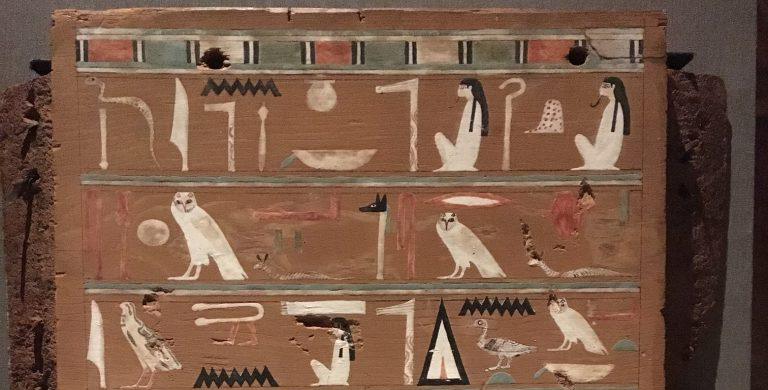 5 OF THE MOST MAGICAL OBJECTS AT THE MUSEUM
When most people think of the ancient Egyptian Book of the Dead they imagine some crazy stone, or perhaps golden book containing secret spells that can bring you girlfriend back to life or something. But in reality the Book of the Dead was more like a cheat sheet. Read more…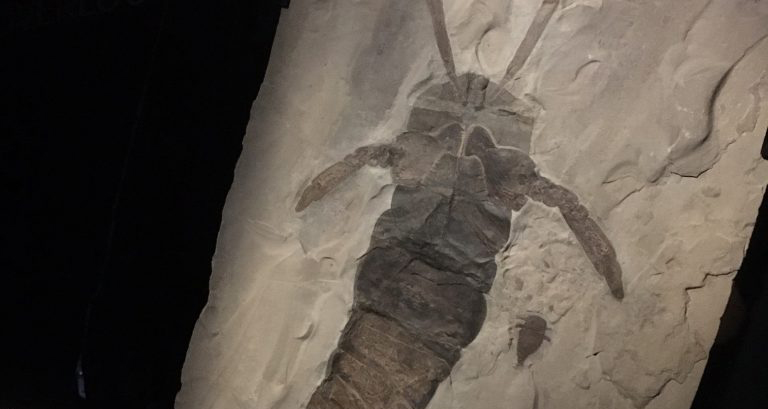 GREAT NEWS FOR FANS OF SEA SCORPIONS: WE HAVE A NEW ONE AND IT IS A GIANT!
Our new specimen – located on the Morian Overlook on the second floor – is about five feet long, but it is not a true scorpion. Read more…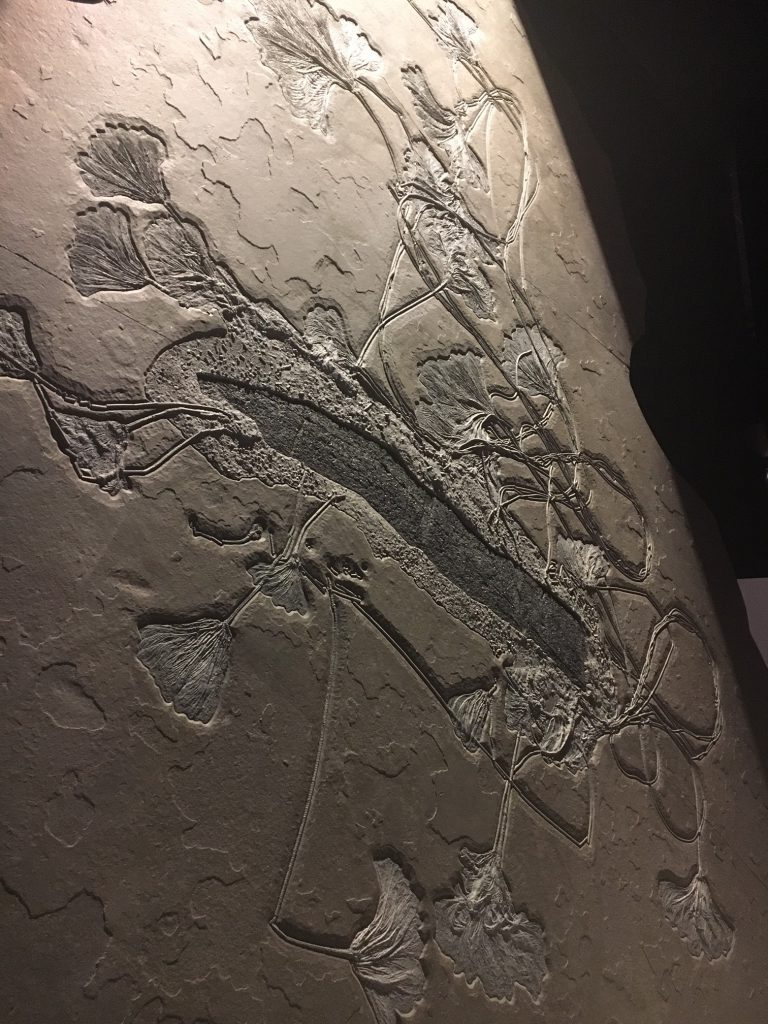 Giant, Creepy And Ancient: Our Ground-Shaking New Addition To The Hall Of Paleontology
As if things weren't exciting enough with the addition of our new giant eurypterid, installation has begun on an even bigger, and possibly creepier specimen. The above image shows our new giant crinoid specimen getting set up in time for Memorial Day. Read more…