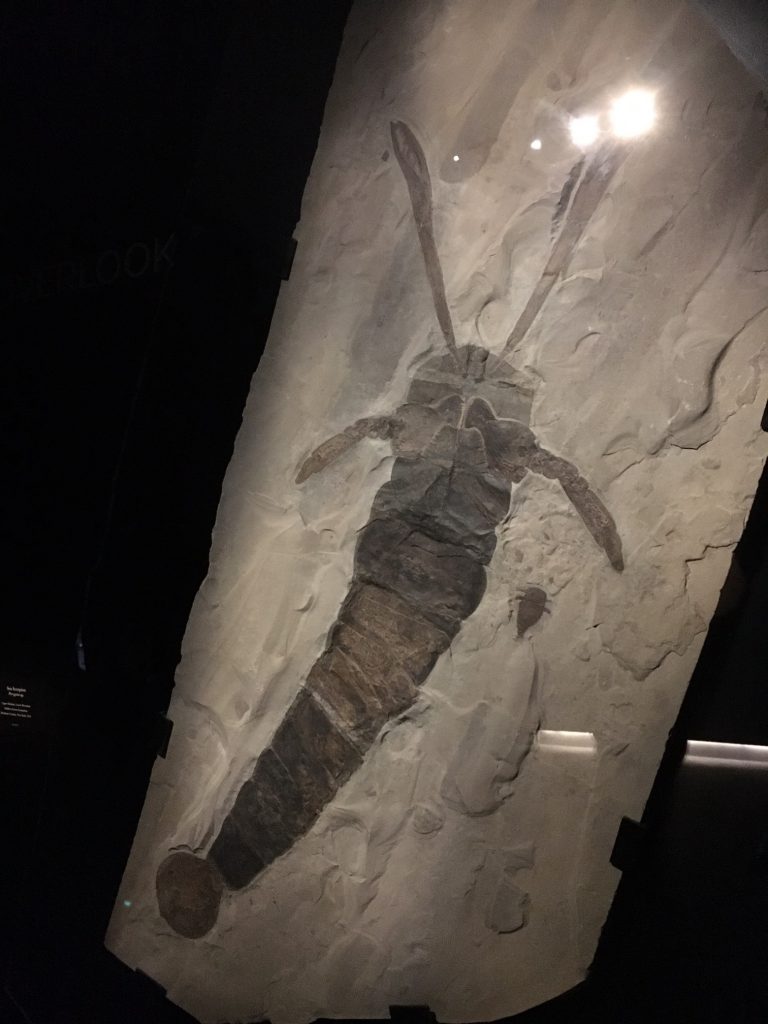 Who wants to see a seven foot long scorpion? Given the option, most people would respond either with"that's impossible!" or "no!", but here at HMNS seven foot arthropods are not only possible, they're something to get excited about!
Unfortunately, although our new specimen is an arthropod, and is about five feet long, it is not a true scorpion. Eurypterids are commonly called sea scorpions because their physical appearance resembles the whip-tail arachnids, but in fact they are a part of a different family.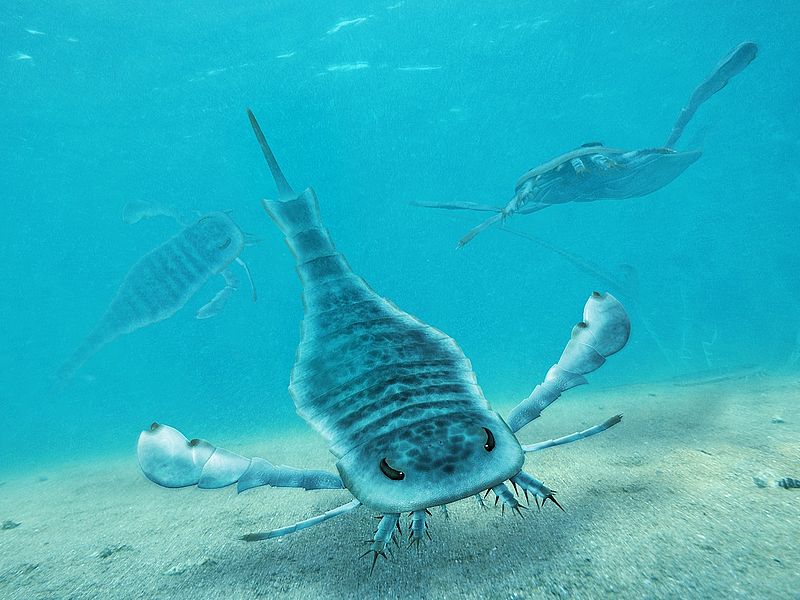 Most sea scorpions are thought to have been carnivorous, but unfortunately for any imaginative elementary students out there our new specimen, Pterygotid is thought to have been a scavenger. Pterygodtid is considered the second largest of the Eurypterids, trailing right behind Jaekelopterus, specimens of which have reached lengths of up to seven feet! These animals were the kings of the shallow, brackish sea environments of the Paleozoic. They roamed the earth from the Ordovician to the Permian Period (488-250 mya), finally dying out during the great Permian-Triassic extinction, 50 million years before the first dinosaurs evolved. 
For more information on euripterids, check our our the blog about them we posted back in December. And if you want to see one of these amazing creatures for yourself come the HMNS!