The Houston Museum of Natural Science is full of history, science and culture, as one might expect, but are you aware of the many opportunities to step behind the scenes and discover your very own fossils or travel the world alongside educators?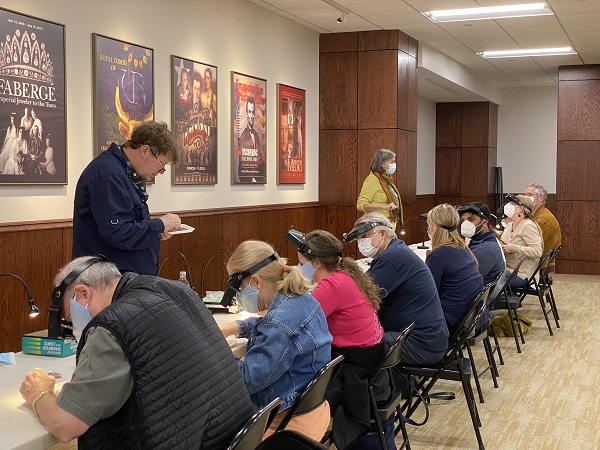 I recently stumbled into a real fossil preparation event featuring none other than Associate Curator of Paleontology David Temple. He stood before a handful of excited guests, eating dirt. Hear me out. As Temple assisted in sifting through the trays of dirt, identifying what was, in fact, rock and what was bone, the true test was to toss the piece in question into his mouth. If it dissolved, he ate dirt, consequently if the substance stayed solid and in tact, then he would deliver the exciting news that our guests discovered their very own fossil.
Amongst the group of eager patrons, hoping to find anything worth holding onto as a souvenir, were two lucky preparators. Take a look at their finds.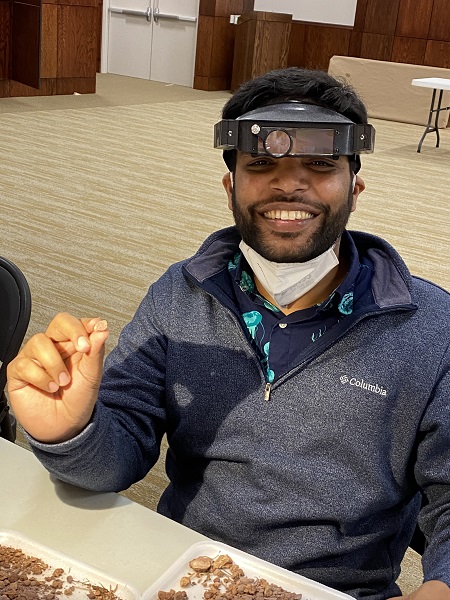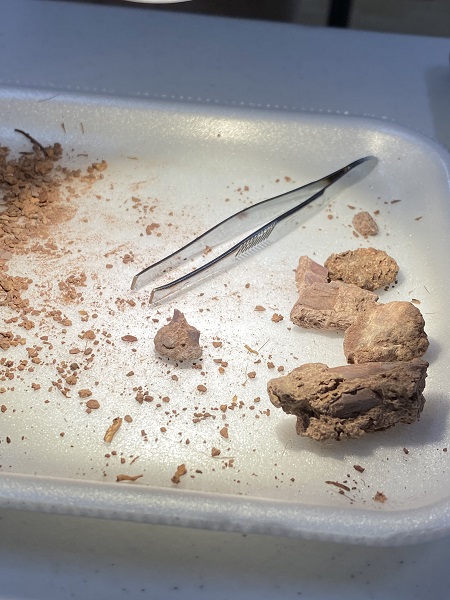 Special events such as this are designed to give the museumgoer a much more intimate and memorable experience behind the displays of our exhibit halls. "Adult Education events provide an in-depth and unique way to engage with the Museum. Beyond simply visiting, you get to come participate," says Adult Ed. Program Manager Ruth Canas. "What they can look forward to are unique experiences that are interesting and fun."
Intrigued? Thought you might be. You're in luck because Ruth recently spoke with the Beyond Bones Podcast crew alongside Sarah Stanton about all the fun and exciting adventures coming up.
For a look at what Adult Education has in store for the 2022 year, click here.
Interesting Reads:
Why Dinosaur Fossils Are Radioactive Sometimes
Digging in the Dirt: Getting to Know the Dimetrodon of the Texas Permian Red Beds