By Kimberly Vera, Membership Copywriter
Becoming an HMNS member has many benefits —some, you might not be aware of, so join me as I take a closer look at a few and highlight my personal favorites.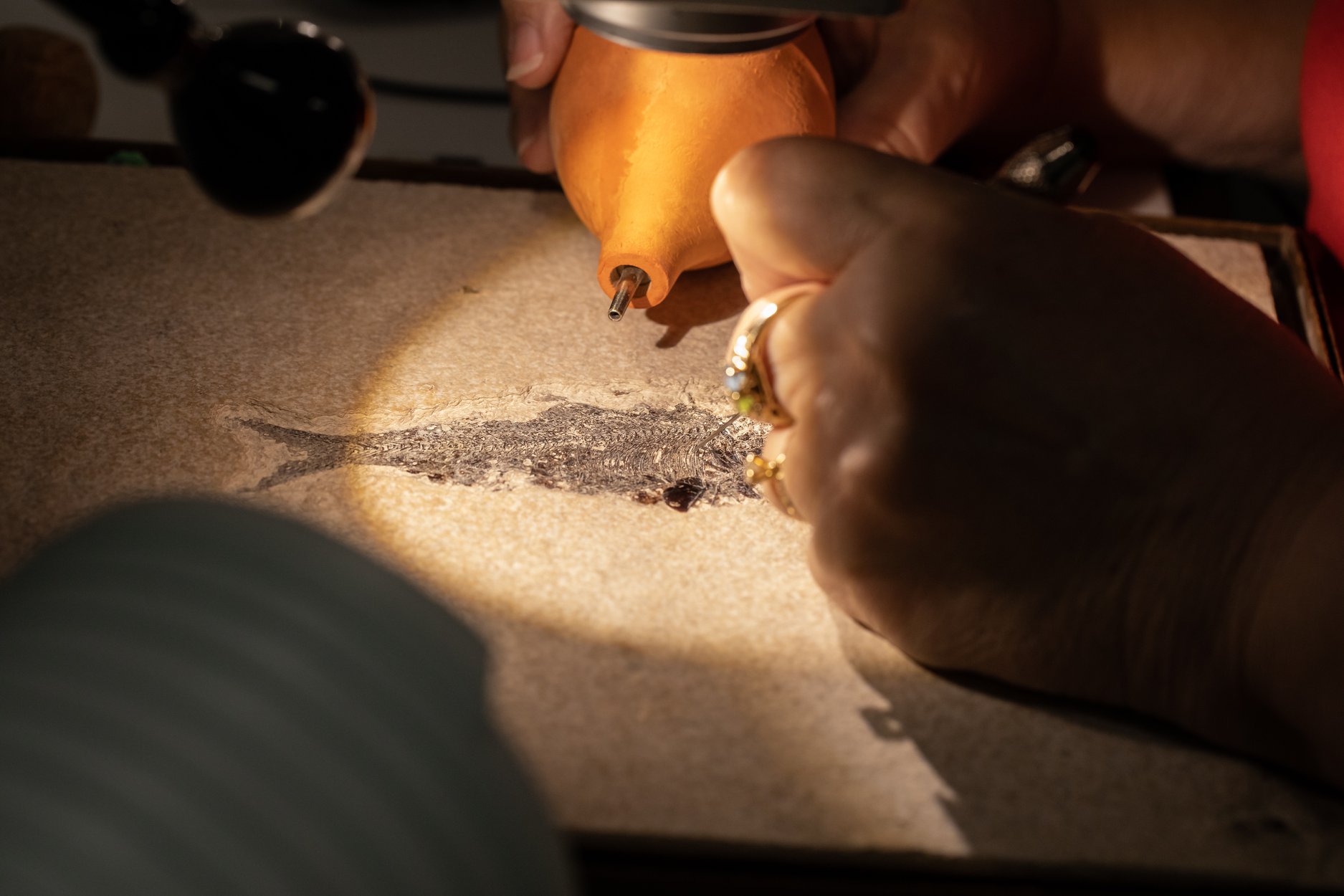 One major perk to becoming an HMNS member is FREE entrance into our permanent exhibits, which includes the Morian Hall of Paleontology, one of the largest exhibits in the museum. A new addition to this hall is our new Fossil Preparation Lab where you can see first-hand how fossils are prepped and uncovered. HMNS is home to thousands of fossils and artifacts and as the museum grows, so does that list. Each fossil has a story. Come and discover those stories with us!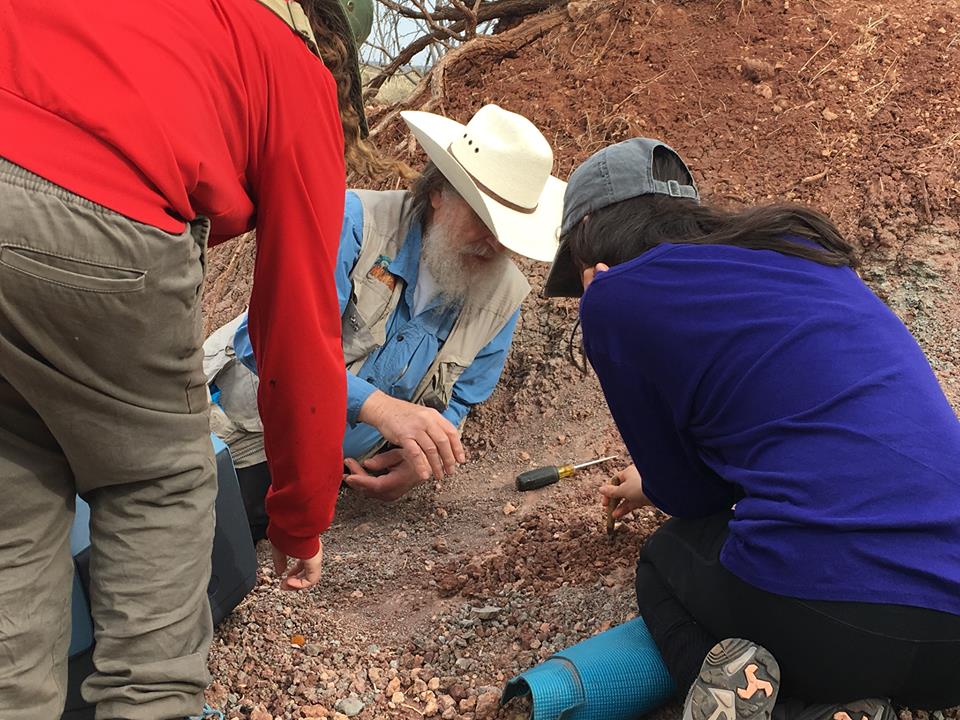 In addition to that, HMNS is also home to many different voices, voices that work hard to create the museum you know and love. Which is another advantage to the Fossil Preparation Lab, an intercom allows you to interact with the lab techs while they are working on a specimen. This gives you the ability to ask questions and learn about each fossil. You can also attend a lecture or class and get a chance to explore and learn from talented scientists, authors, and fellow enthusiasts. Each with a unique background in science, history, or literature. Learn from the best and get an inside look on different topics and learn something new during every visit at HMNS.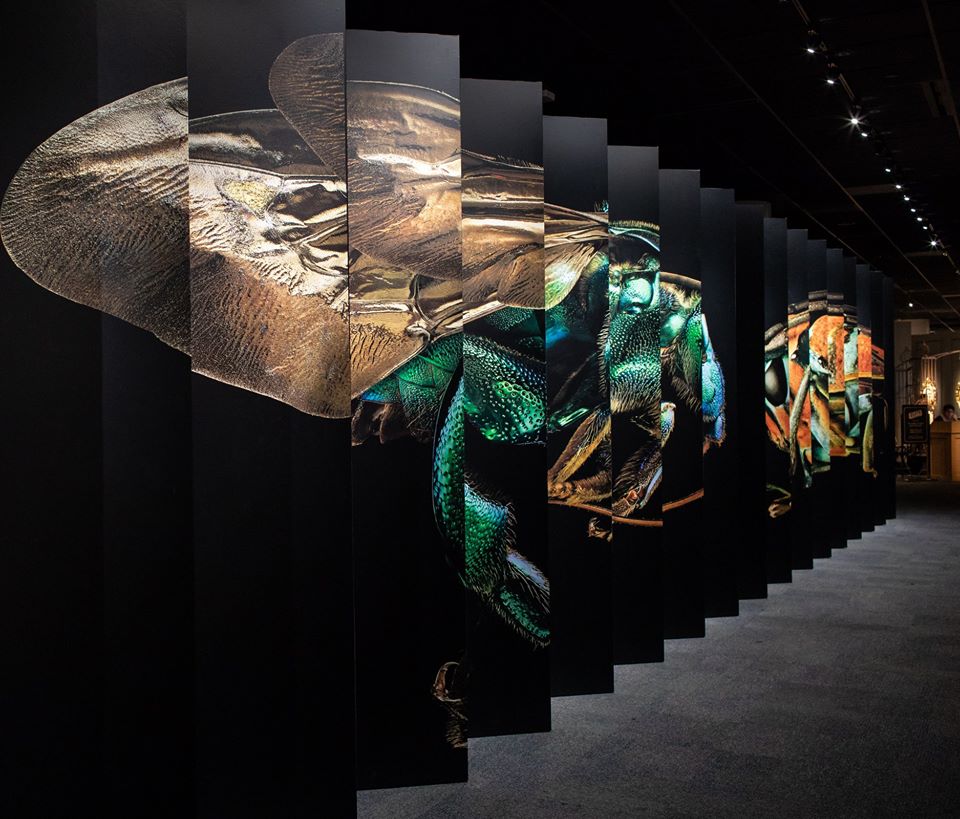 Another added bonus are the events and exhibits that members get into for FREE! My personal favorite is, Microsculpture: The Insect Photography of Levon Biss. This exhibit consists of enchanting images that allows you to explore insects from a different perspective. Discover every color and texture unseen by the human eye. Mesmerizing to say the least. There are many events that you, as a member, get into for FREE. Every 2nd Saturday allows you a chance to experience the museum before the crowds. Also available, spend some time in the lower level for extra family programming, next month join us in making holiday ornaments!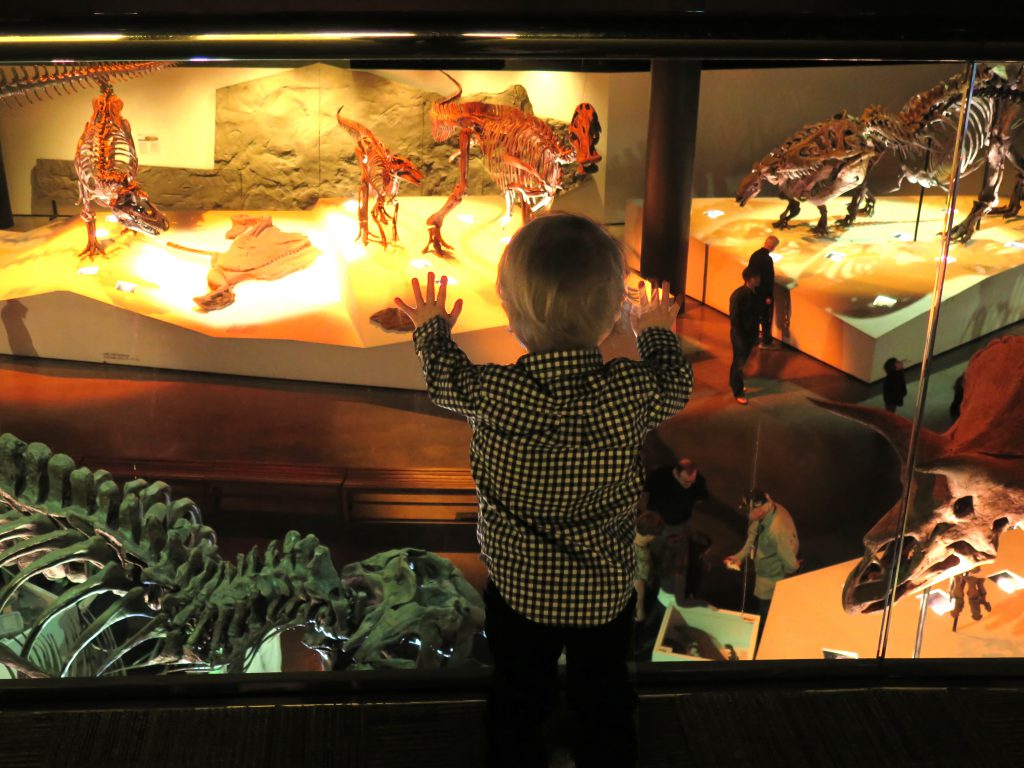 Catch a film, or watch butterflies hatch –ALL ON SITE–, the perfect addition to every museum visit. Members receive discounts to the Cockrell Butterfly Center, Burke Baker Planetarium, and the Wortham Giant Screen Theatre. Your membership can also be used at HMNS at Sugar Land and the George Observatory. Gaze through the giant telescopes and learn about the night's sky during Members Night or visit Block Party, Too! in Sugar Land. Mark your calendars for exciting events happening THIS fall!   
Saturday, October 20 | 11 a.m. -3 p.m.
                Members Night at the George Observatory
                Friday, November 16 | 7:30 p.m. – 10 p.m.
FREE for members with paid park admission
Each event gives me, and the rest of the Membership Department, an opportunity to interact with members directly. Some events might showcase a visiting exhibit, others are quarterly or monthly and encourage members to experience the museum in a different way. We jet off to Egypt on Friday, November 9th with World Trekkers, a children's craft night with activities and entertainment. Our YP group, HMNS Catalysts, will fly through the universe in the newly upgraded Burke Baker Planetarium on Thursday, November 8th.  Visit HERE for more information on upcoming member events!
                Thursday, November 8 | 6:30 p.m. – 8:30 p.m.
                Friday, November 9 | 6:30 p.m. – 8:30 p.m.
Even More Member Discounts!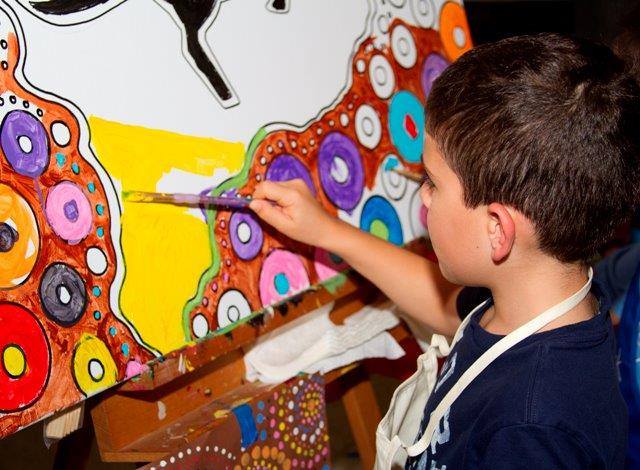 Release the dinosaur in your little one for their next birthday—members receive discounts on Party Smarty Birthday Parties! Choose from different themes, crafts, and several add-ons from face painting, to balloon artist, or even a magician. It's your choice! Let HMNS help you celebrate and make that day special. Also, did you know?! Your membership also allows you to park in the museum garage at a discounted rate?! As a member you only pay $5! Can't beat that. Plus! Members get a discount in our gift shop, so after traveling to the Jurassic, or jetting off to ancient Egypt stop by the museum store and end your visit with a souvenir to remember the day.
This is only a fraction of what members receive, click HERE, for a full list of membership Benefits!
Wandering the halls of HMNS leads to a new discovery every visit even – for someone who works in the museum like I do. We love having you be part of the HMNS family, and we hope to continue ensuring that you have a one-of-a- kind experience at the Houston Museum of Natural Science. As part of the Membership Department, we are always available for any questions you may have. Feel free to email us at membership@hmns.org , call us at 713.639.4616 or visit our FAQ page.