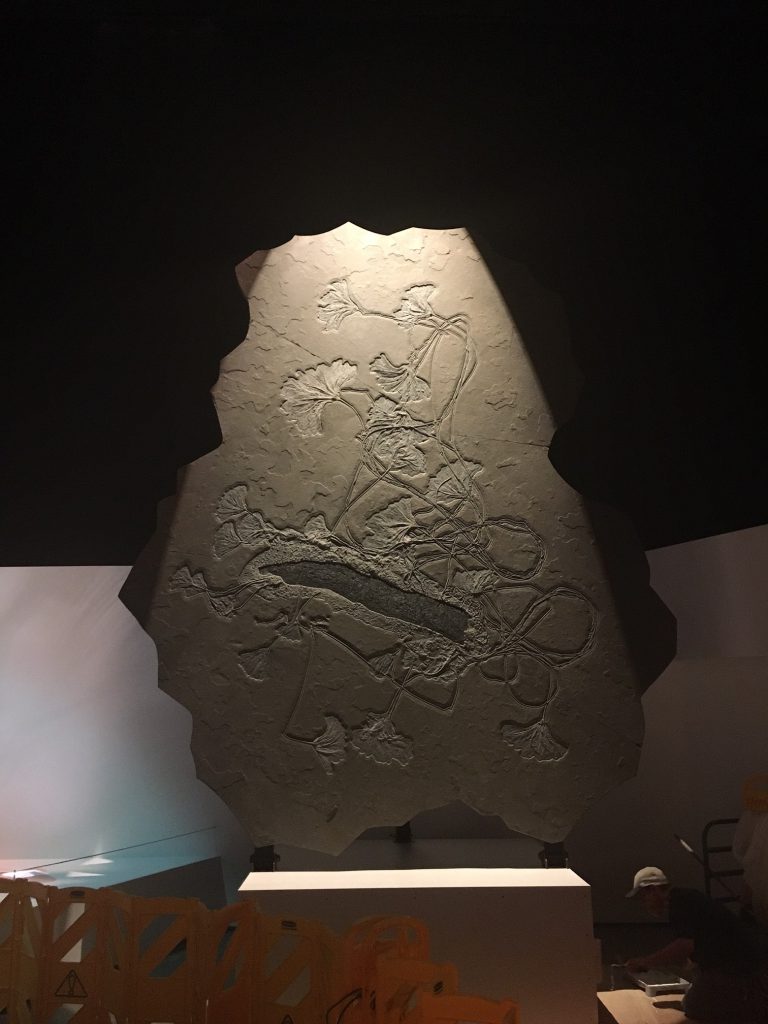 As if things weren't exciting enough with the addition of our new giant eurypterid, installation has begun on an even bigger, and possibly creepier specimen. The above image shows our new giant crinoid specimen getting set up in time for Memorial Day.
So what is a crinoid? Although personally they look to me like strange alien spider creatures, most people think they look like flowers and they are commonly called sea lilies or sometimes feather stars. Crinoids are members of the phylum Echinodermata, the same group that includes sea stars. Although they look a lot like plants, they are in fact animals, and can even move around, using their graceful, featherlike appendages (which are usually used for filter-feeding) to glide around the ocean.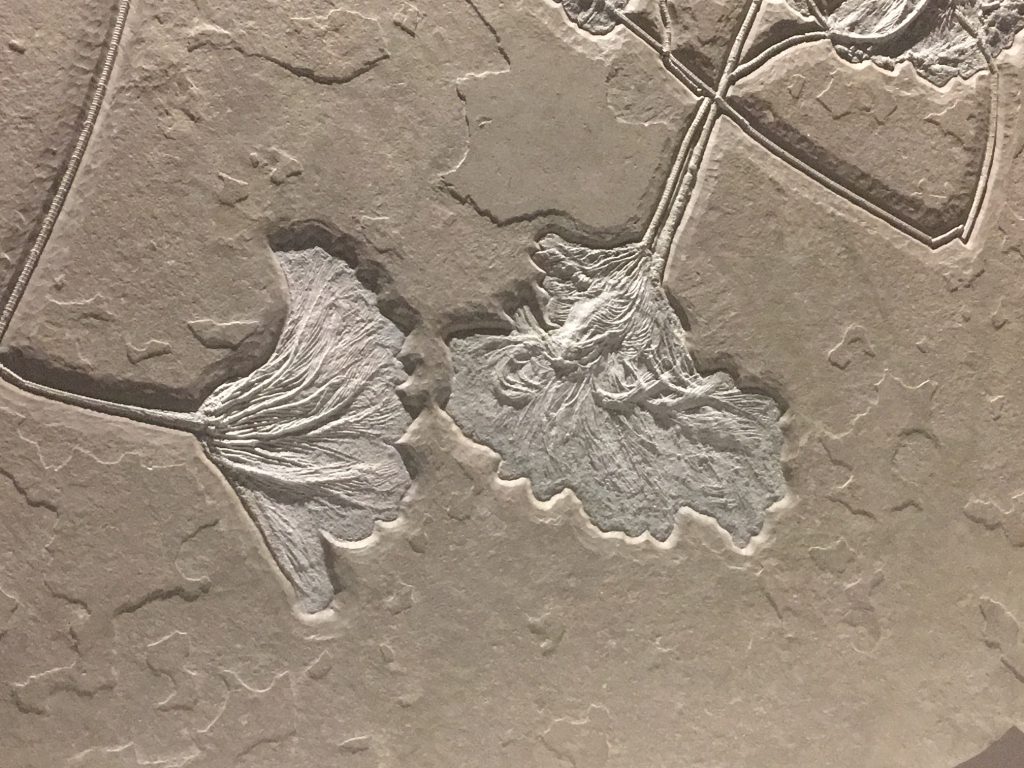 Crinoids are amazing because although they are one of the oldest creatures to be identified in the fossil record, with examples dating to the Ordivician period (485 million years ago) they still exist today. They are found all over the world, ranging from shallow seas to deep oceans. Most crinoids today do not have the long, stem-like appendages used for anchoring themselves like the fossilized specimens pictured above, but some species do have shorter versions. And unfortunately, or rather fortunately for those of you who aren't fans of giant, alien-looking sea critters, modern sea lilies so not usually grow as large as their ancient counterparts.
Although members of the crinoid family still live today, their heyday was in the Paleozoic and Mesozoic Eras, basically from the time when no life existed outside of the water to the time of the extinction of the dinosaurs. In fact, they were so common then  that there are crinoidal limestone formations today that are composed of billions of fossilized crinoid parts among other small fossils!
The specimen in our Hall of Paleontology is a grouping of crinoids that have anchored themselves to a piece of driftwood. Over time, the wood absorbed water and gradually sank into the dark, anoxic depths of the sea, dragging our crinoids to their deaths. Unfortunate for the crinoids, but good for us!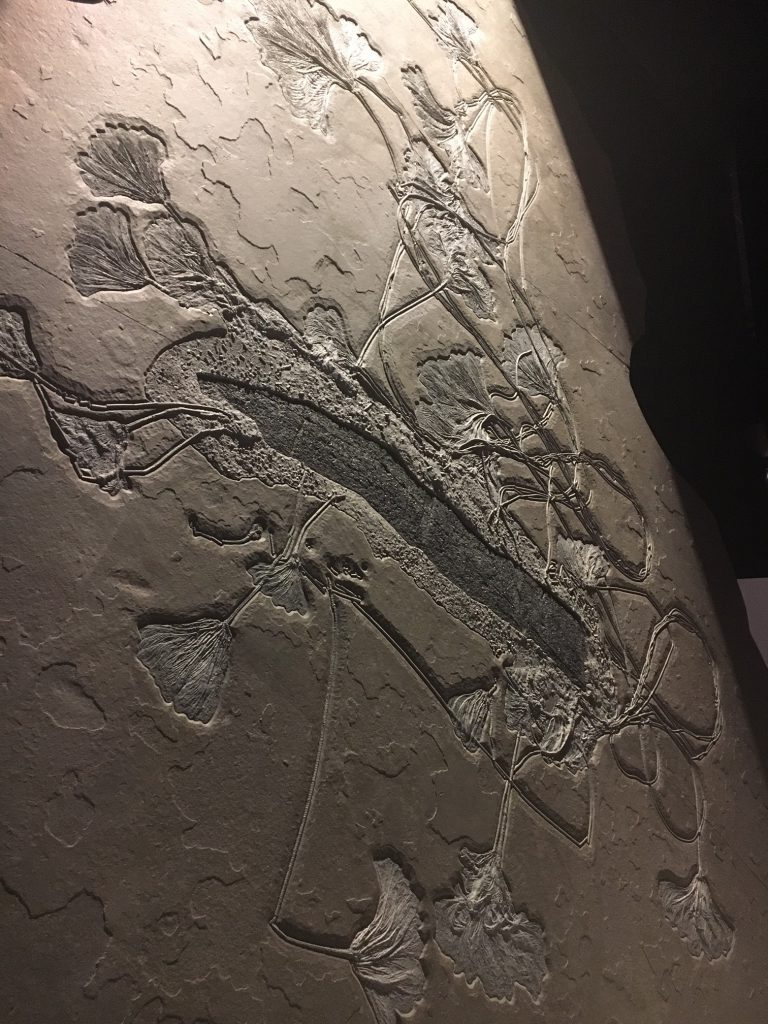 Be sure to visit HMNS this weekend to see our new fossils! And while your here don't forget to check out our special exhibit Mummies of the World before it closes on May 29th!
Here is a video of swimming crinoids whet your appetite: