What do America, Bulgari, Cher (and Houston) have in common?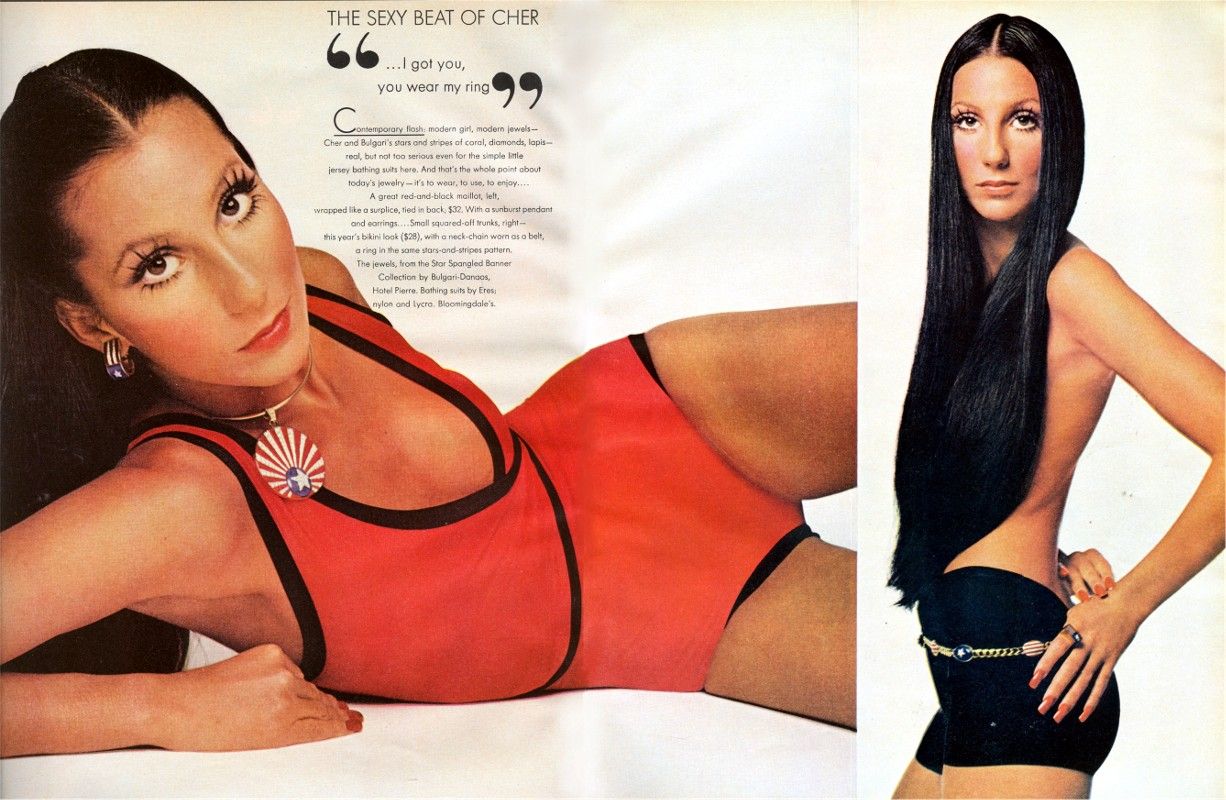 Well, since you asked: BULGARI launched an AMERICA-inspired collection of jewelry in the 1970s called "Stars and Stripes" — which was modeled by CHER. And pieces from that line are in HOUSTON for Bulgari: 130 Years of Masterpieces, now showing at HMNS!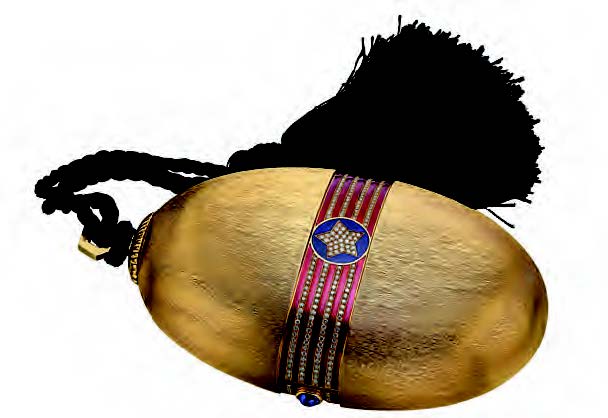 I've been geeking out about this since I first found out that: (1) this line of jewelry existed, (2) Cher wore it (flawlessly, I might add), (3) you can get within about six inches of it at the Museum (albeit through the case, but still, this is likely the closest I'll get to seeing something she wore).
I was therefore inspired to write a song in honor of the collection (well, OK, I wrote new words to the tune of "The Star Spangled Banner)*
Oh, say can you see through display cases' light
What so proudly we hail, Bulgari gems-a-gleaming?
Whose broad stripes and bright stars set in earrings of gold
Made for their New York store but something was missing.
And then came our Cher, with her flawless, big hair
Gave face in her pics. Red, white, blue everywhere.
Oh, say does that Star Spangled Collection yet exist?
You'll find it in Houston,  it's not to be missed!
*BONUS: Sing along with Cher as she sings "The Star Spangled Banner!"
Don't miss Bulgari: 130 Years of Masterpieces now at the Houston Museum of Natural Science!