Busy planning your holiday shopping list that you haven't even thought about your own wish list? We've created a list of 12 unique items that you'll fall in love with.
 Pharaoh's Sand Timer
$34.95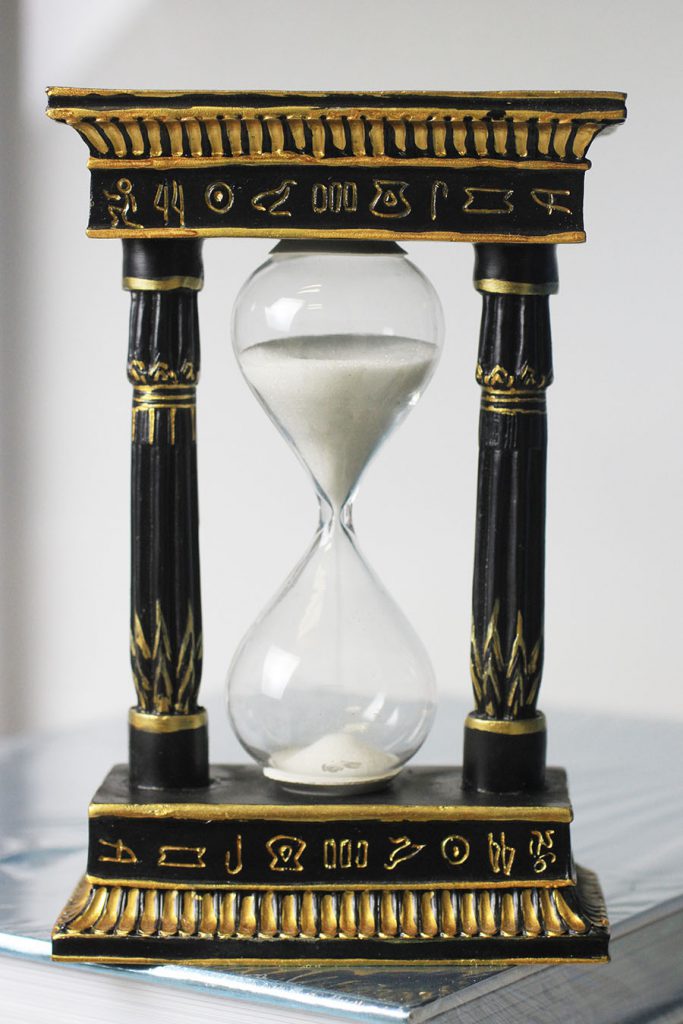 Made of cold cast resin and hand painted, the Pharaoh's sand timer lasts for 5 minutes. One end features the Eye of Horus and the other features the symbol of Khepri.
Indonesian Ate Grass Butterfly Cage Hand Bag
$95.00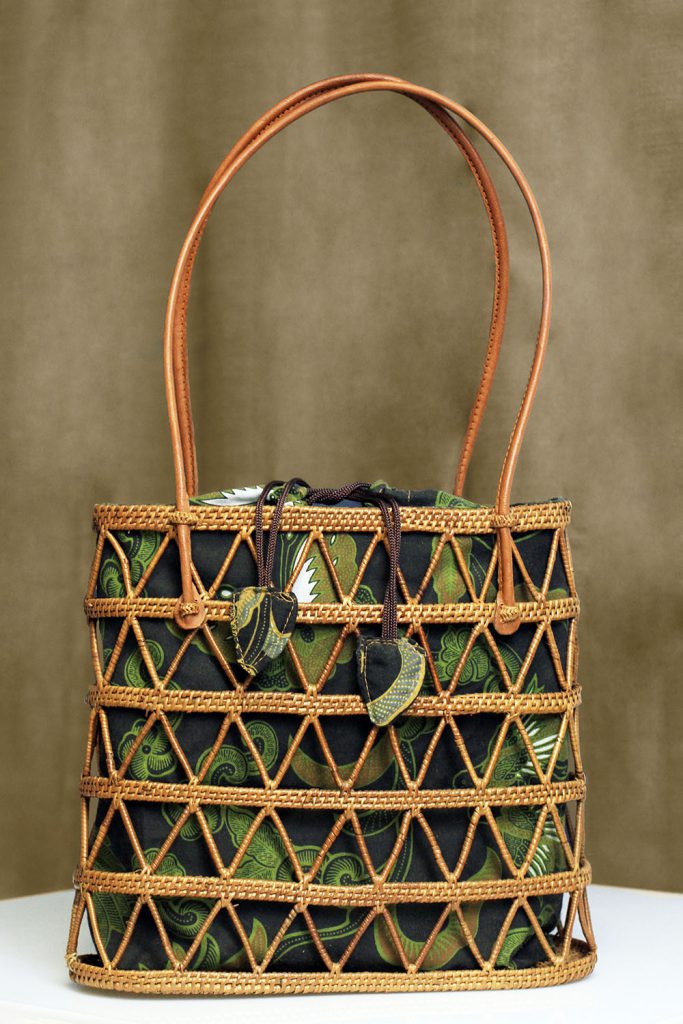 Javanese artist Ma'ruf's handwoven design is made from ate grass fibers in the traditional style of Lombok. The openwork in this piece reveals a cotton lining in olive and dark ivy colors, opening with a drawstring closure to reveal a single-compartment interior.
Framed Purple Hopper
$195.00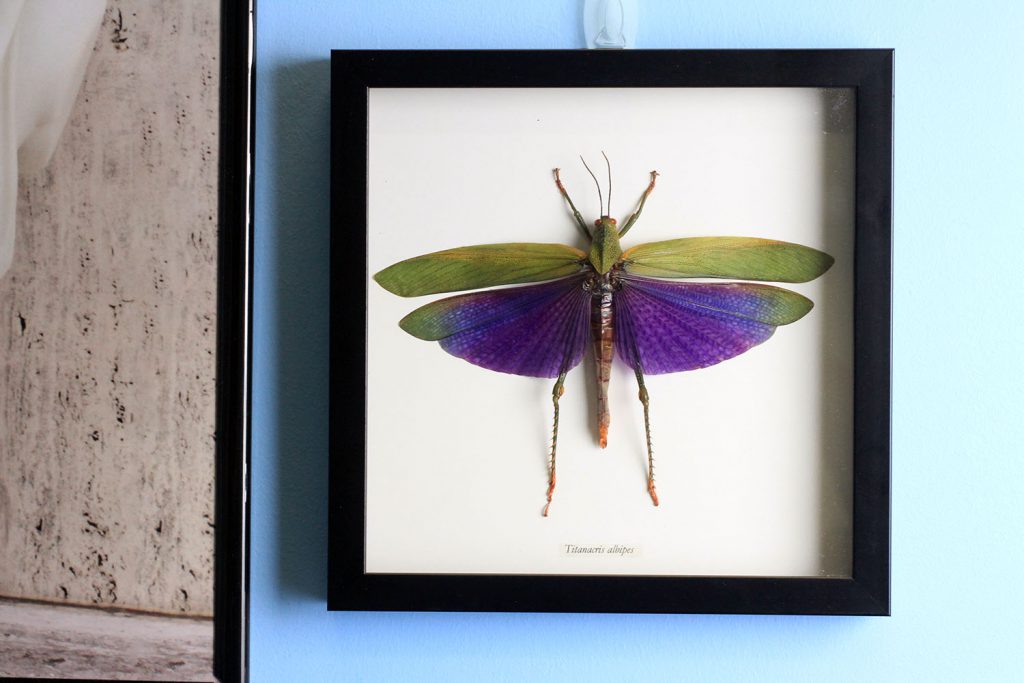 Bring a little taxidermy to your walls.Titanacris albipes, a species of grasshopper in the family Romaleidae, mounted on a black frame.
Proof Is In the Pudding Bowls
 $34.95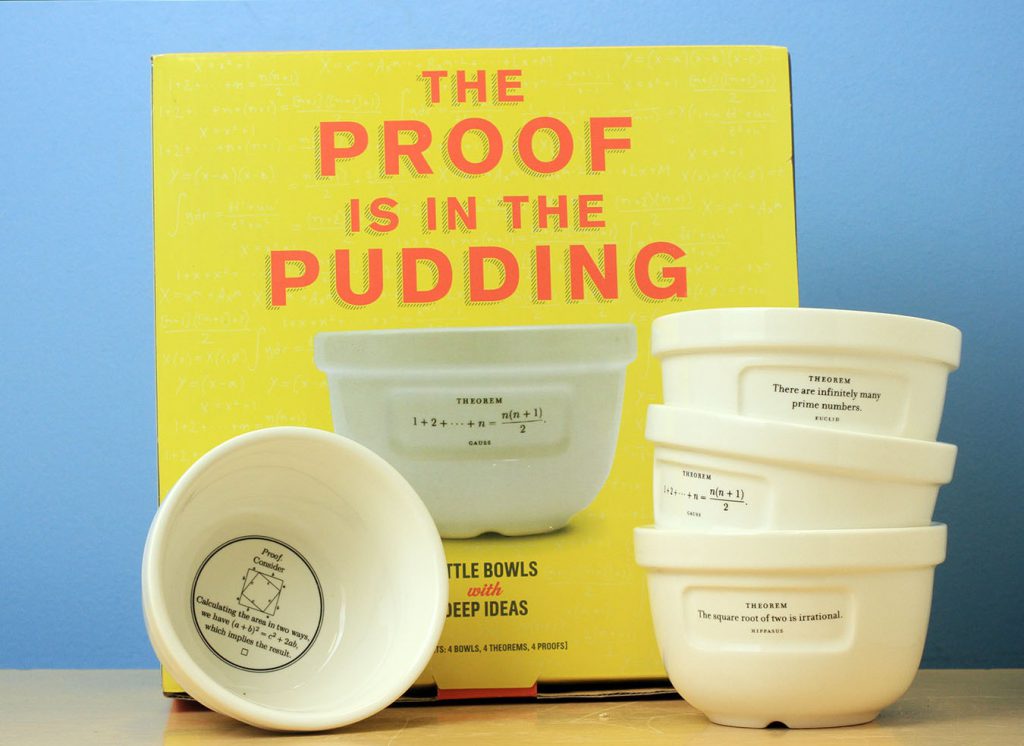 A set of four ceramic pudding bowls with the proofs to classic theorems of Euclid, Hippasus, Pythagoras, and Gauss. Each bowl is 8 oz., 4″ diameter, 2″ tall.
Angelique De Paris Monte Carlo Turquoise Drop Earrings
$150.00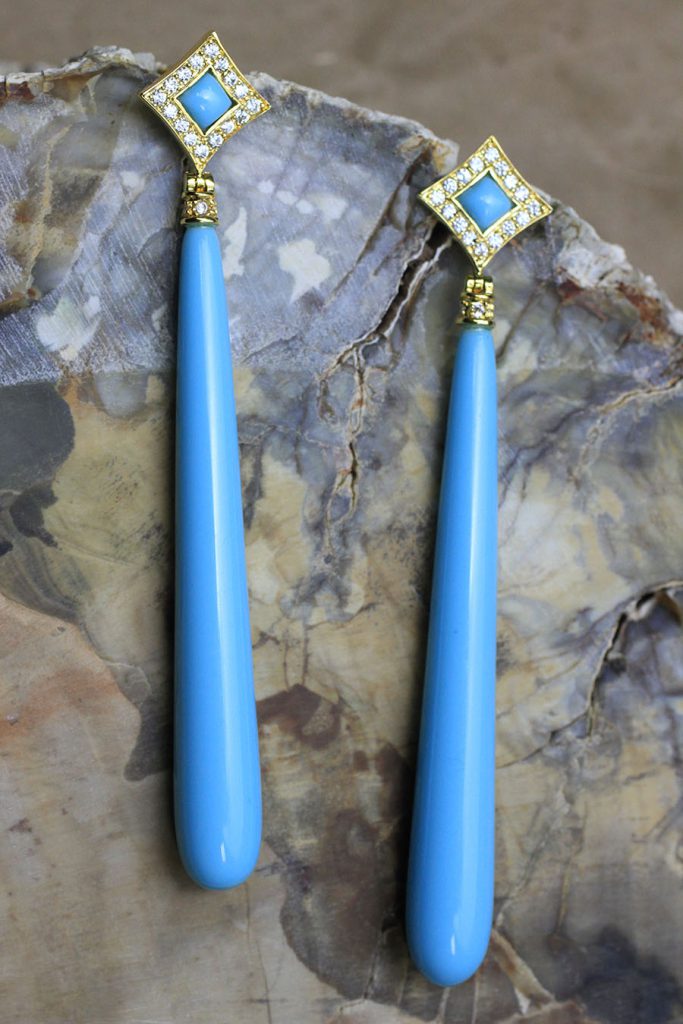 Don't shy away from special earrings. Drop earrings of turquoise colored gemstone accented with CZ set rose gold vermeil.
Hemisphere Tie – Cream
$30.00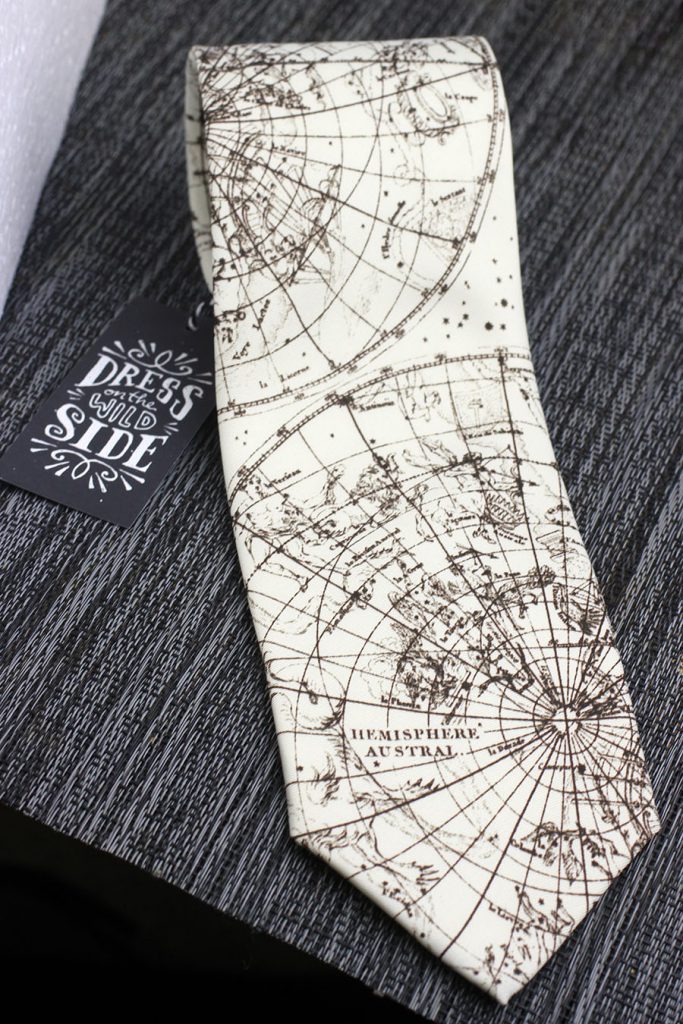 This beige tie features ancient sketches of the Austral (Southern) Hemisphere in a repeating pattern and is made of a fine microfiber blend.
Victorian Man Canister
$95.00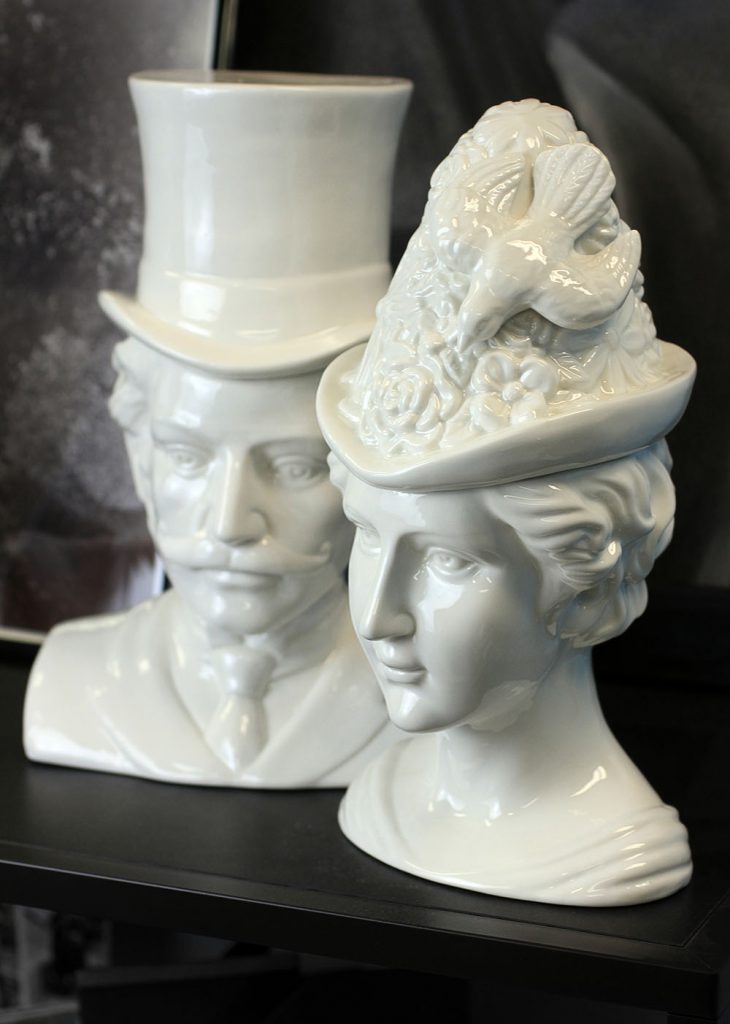 Lift the gent's top hat or the lady's floral hat on the gleaming porcelain container and you have an excellent place for anything, from cookies to colored pencils.
Septarian Cube
$495.00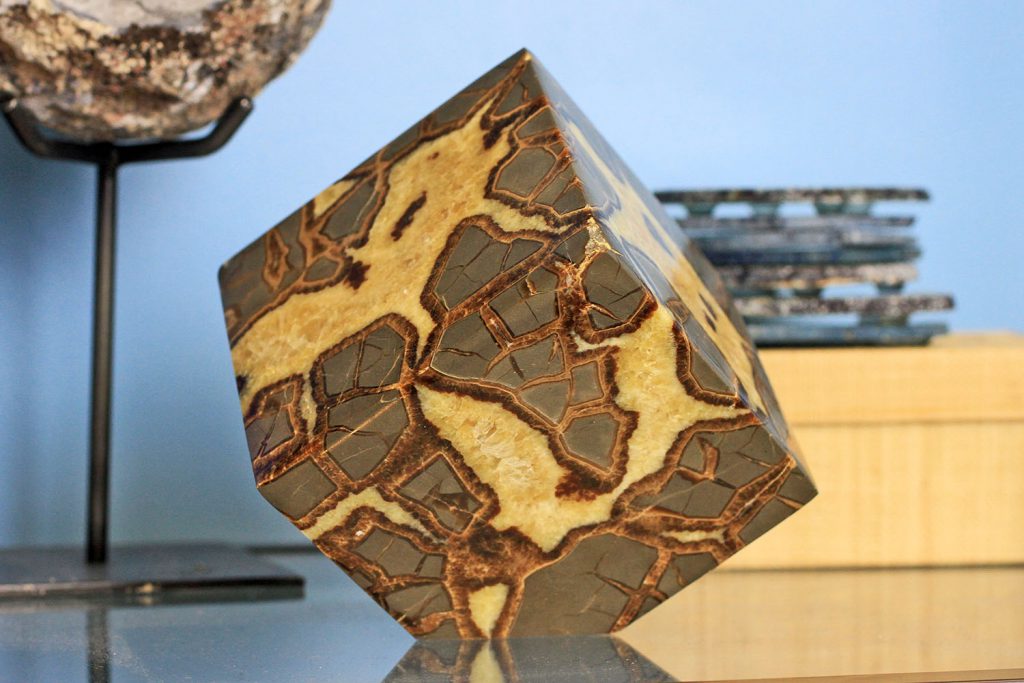 Septarian is a combination of yellow calcite, brown aragonite, grey limestone and white/clear barite. A free standing cube with an organic graphic look is a statement home accent/collector's item. Measures 7″ in diameter.
Indonesian Buddha and Ruby Elephant Ceramic Teapot
$95.00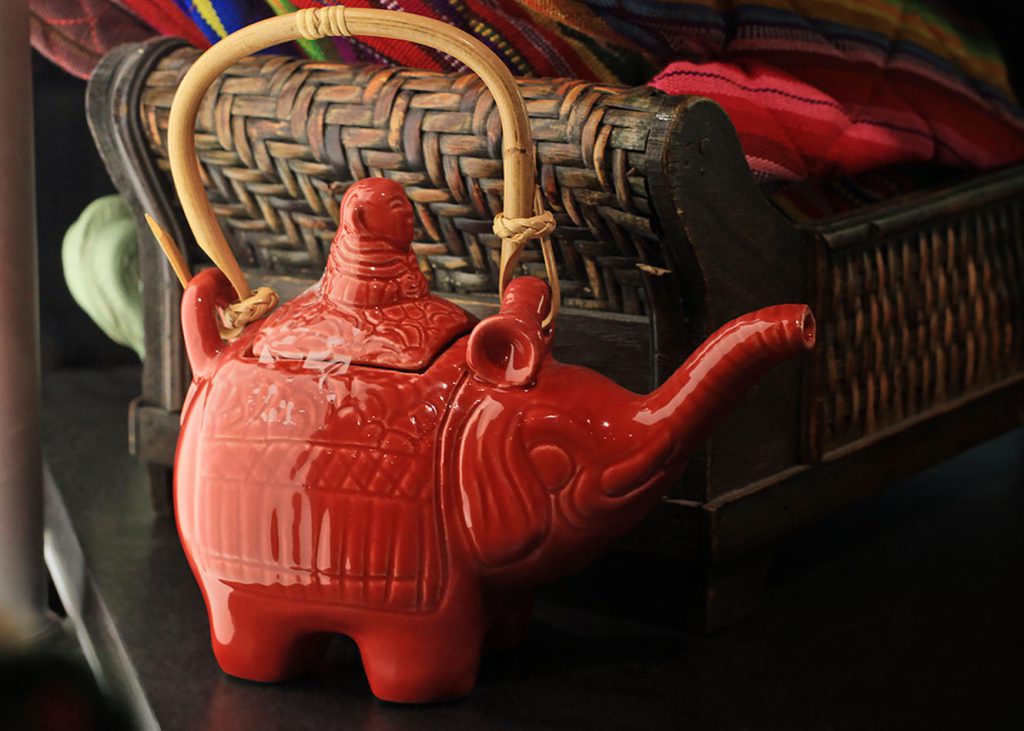 When Buddha is depicted riding an elephant, it is believe it will bring good luck and health. Balinese artist Putu Oka Mahendra transforms the legend into a mesmerizing ceramic teapot featuring a rattan handle.
Color Changing Umbrella
$39.95
Printed with special ink, this umbrella's pattern is white when dry, then comes to life when in contact with water.
Apothecary Candles
$95.00 each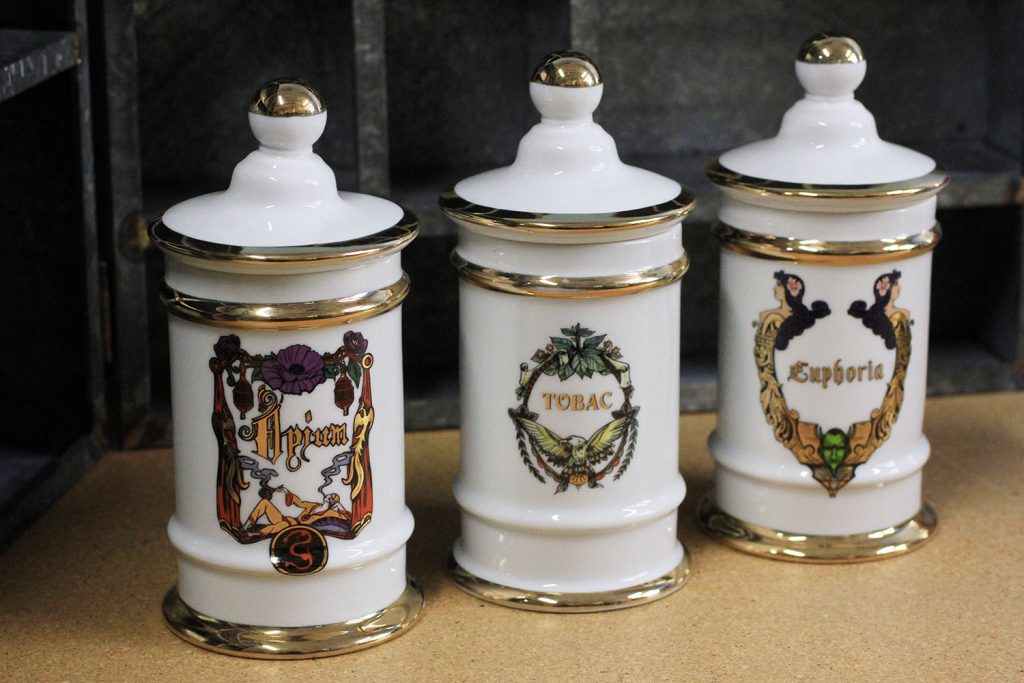 Inspired by antique apothecary jars, this hand painted ceramic soy blend candle measures 12″ tall, 28oz. Euphoria has notes of orange peel, opulent spices, intense absinthe, vanilla flower, sandalwood, and intense amber. Opium has notes of Chambord liquor, intense absinthe, orchid, ginger, vanilla bark, musk, and clove. Tobac features fragrant sweet tobacco and white cedarwood enriched with walnut, clean sandalwood and coumarin notes. Accented with vetiver, musk and clove.
Shaun Leane Cherry Blossom Diamond Pearl Rose Gold Bracelet
$390.00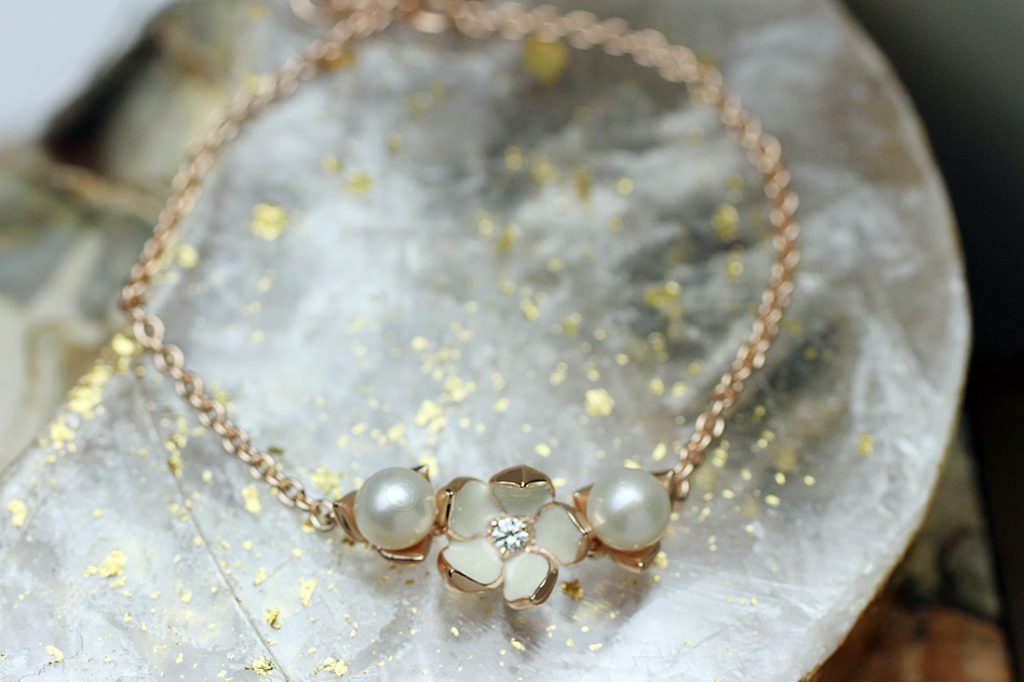 Cherry blossom with pearls and a diamond is as precious as can be. Ivory enamel, white diamond, freshwater pearl, rose gold vermeil over sterling silver. 7″ length bracelet is delicately beautiful, you'll never want to take it off.