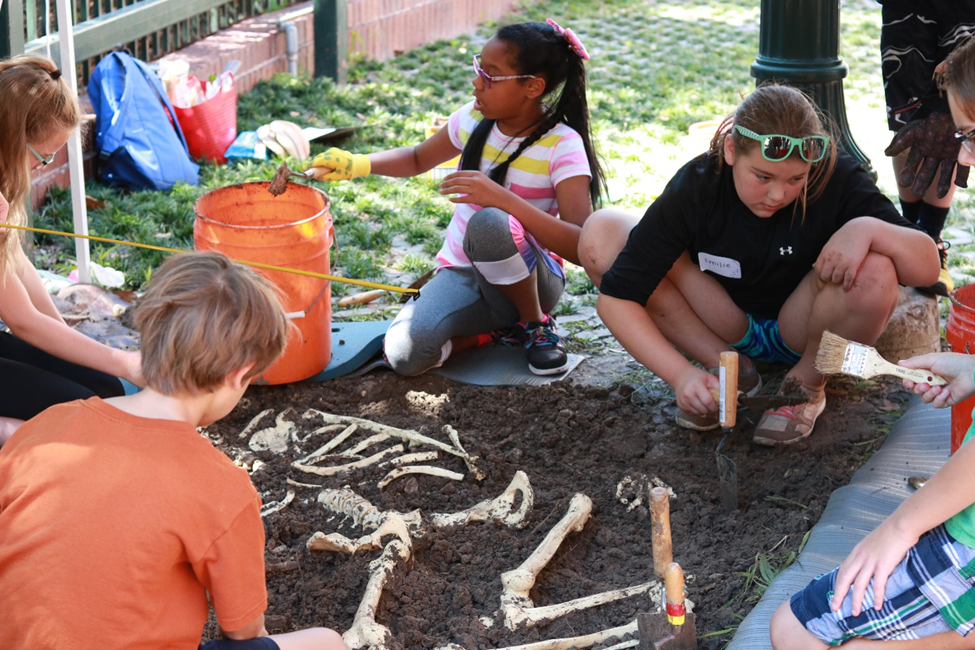 Crime scene investigation can be exciting, and a great way to create a love of science in young people. HMNS has a brand new camp experience this year that allows kids to participate in the investigative process in an engaging hands-on fashion. Many topics are explored, including forensic archaeology, bloodstain pattern analysis, and forensic pathology.
The search for evidence begins when investigators receive information or objects that lead them to believe a crime or suspicious death has occurred. The forensic archeologist (also called forensic anthropologist) is called upon when human remains are located on the surface of the ground or a suspected clandestine grave is located.
Forensic archaeology combines the archaeological techniques of recovering artifacts/evidence, with a knowledge of human decomposition and osteology. The forensic archaeologist painstakingly examines and documents the scene ensuring that evidence and artifacts will be located and recovered properly.
The forensic archaeologist also aides investigators by creating a biological profile of the victim using the bones. This profile can include the age, sex, stature, and ancestry of the individual. This allows law enforcement to narrow down the pool of missing persons aiding in the process of identifying the remains.
This year, for the first time, campers in our new Advanced CSI camp have the opportunity to discover forensic archaeology in a down and dirty hands-on experience. It's a secret, but we have a clandestine grave on the grounds of the Museum and campers are tasked with recovering the body along with any associated evidence. They then go on to process the evidence and the skeletal remains that they recover.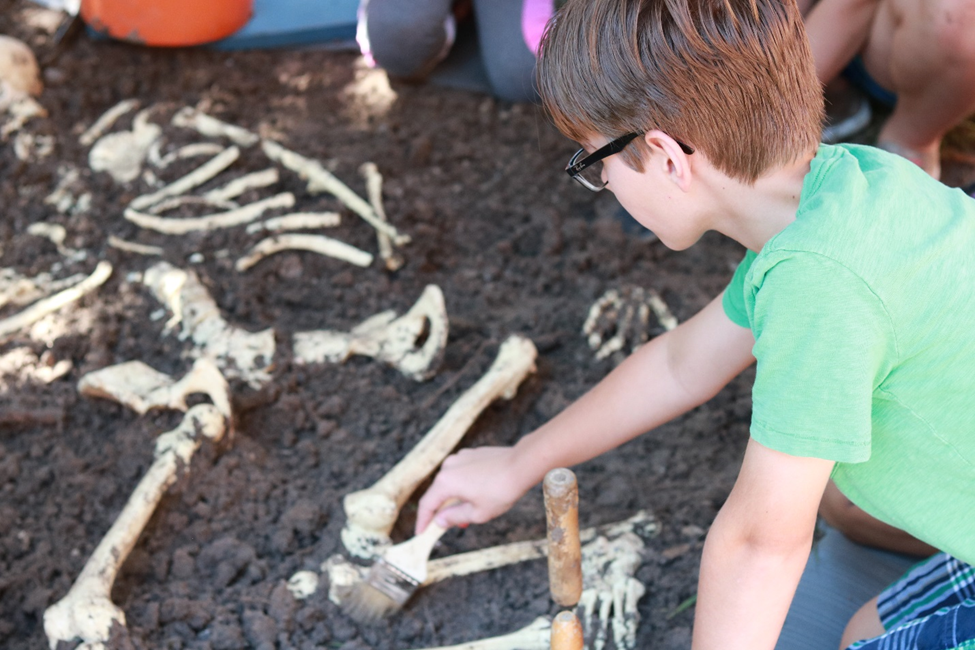 It's not just digging in the dirt, however, it's so much more. Campers explore bloodstain pattern analysis to discover the story that bloodstains can tell a person who knows how to "listen".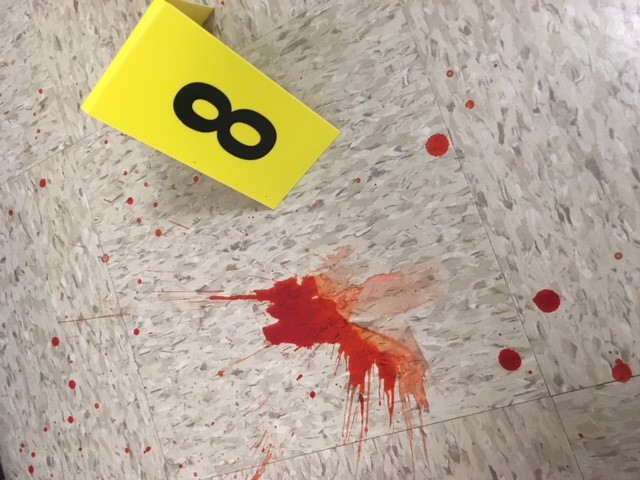 They also engage in activities that help them to understand the role of the forensic pathologist in helping to speak for the victims of crime. Such as an age appropriate "autopsy" using plush dolls that have organs to be identified and weighed.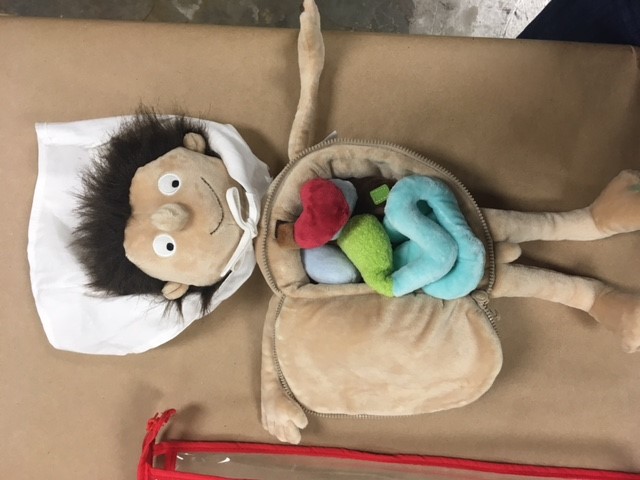 This is just a taste of what this camp has to offer. Don't miss this unique opportunity. Sign up for camp today, as spots are limited. Classes are also available to outside groups by booking a Lab on Demand experience to go along with your fieldtrip to the Museum. See you in the trenches!