In honor of National Pancake Day, A Fare Extraordinaire is celebrating with our favorite party trend – Breakfast for Dinner! Whether it's a birthday celebration, a baby shower or intimate date night for two, we love incorporating breakfast food items during dinner time.
BRUNCH seems to be everyone's favorite meal, so why not bring the brunch to dinner? Breakfast foods are fun to incorporate into any menu because it is easy to turn them into cute, petite bites. One of our favorite brunch items are our Petite Pancake Stacks.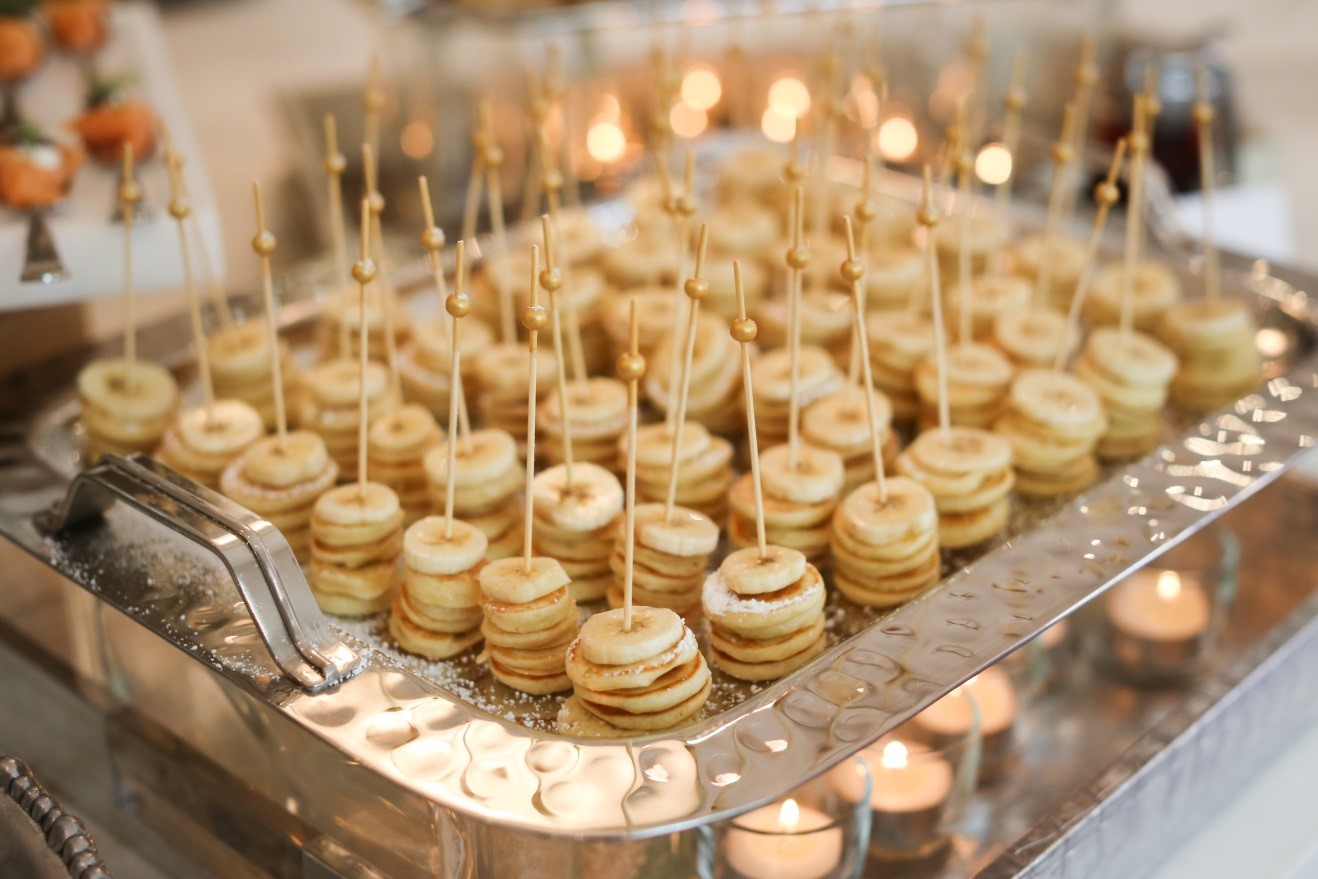 AFE Petite Pancake Stacks
Short Stack of Three Mini Pancakes
Topped with a Banana Slice
Presented with a Custom Beaded Pick
Dusted with Confectioner's Sugar
*Chocolate Chips Optional But Strongly Encouraged*
Pancakes are an easy way to add a filling food item to your brunch display. We also love pancakes because you can add a large variety of toppings and sauces to appeal to different palates and tastes. At AFE, we love adding chocolate chips into the mini pancakes and a banana slice as a topper….and you can never go wrong with a little bit of powdered sugar!
These mini stacks are as easy, if easier, than normal sized pancakes. Simply mix your batter and pour it into a squeeze bottle or a pastry piping bag – this will allow you to control your batter portion and standardize the size of your stack. Heat you portable pancake griddle and squeeze sandollar-sized pancake batter onto the griddle. Once the batter begins to bubble, it is ready to be flipped! When each pancake bite is complete, you can stack 3-4 pancakes on top of each other with any topping of your choosing. Skewer them with a beaded pic or bamboo skewer. 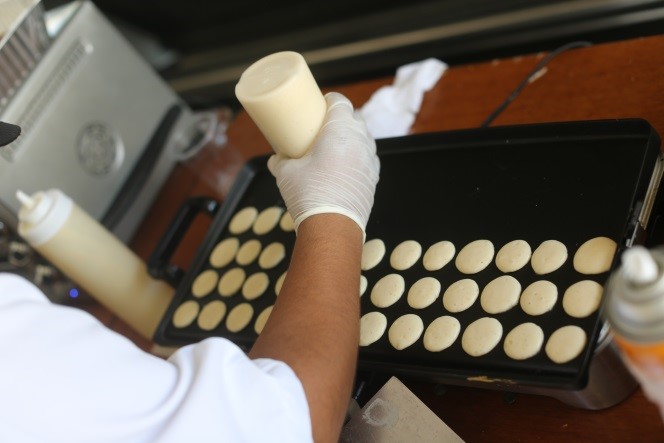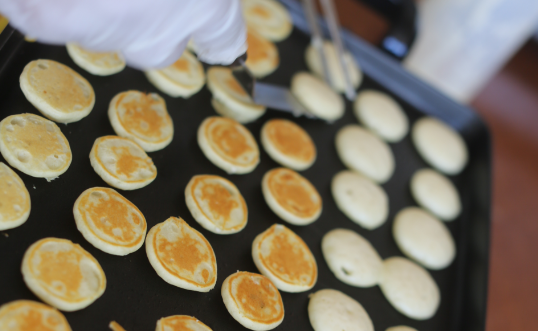 To compliment these precious petite pancakes, we recommend creating a full brunch display. Dinner is always a heavier meal, so incorporating a full display with endless options will be sure to fill your guests for the evening. Be sure to tie on some savory items to complement the pancake sweet tooth. Some of our go-to savory "breakfast for dinner" items include: Bagels and Lox & Chicken and Waffles. Enjoy!!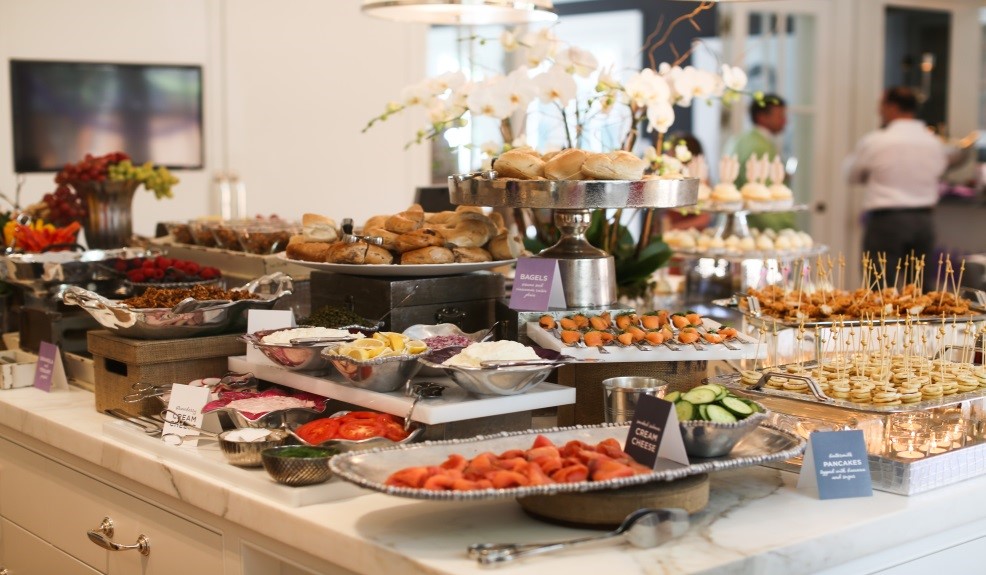 Blog Post by A Fare Extraordinaire, Photography by Meredith Marceau