Cultural Feast – Oktoberfest: The History and Science of Beer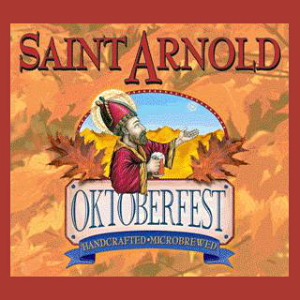 In 1810, King Ludwig I of Bavaria proclaimed that the last sixteen days of September, ending with the first full weekend in October, should be set aside for feasting and beer drinking. To commemorate this tradition, join HMNS at St. Arnold Brewing Co. for the history and science of beer making. Tour St. Arnold³ production facility with founder Brock Wagner and special guest Scott Birdwell of DeFalco's Home Wine and Beer. Drink your fill of brew and enjoy Bavarian pretzels and sausage.
Hosted at St. Arnold Brewing Company. 21 and up only.
Advance ticket purchase is required by September 25. No refunds will be made 72 hours before the event, however tickets can be transferred to another individual. Please notify webmaster@hmns.org with your name, transaction number, and name of the guests using your tickets.
Lecture – Archaeological Legacy of Poverty Point by Diana Greenlee
A remarkable earthworks complex that was built and occupied by American Indians from about 1700 to 1100 BCE in what is today northeast Louisiana is designated Poverty Point World Heritage Site. Some archaeologists refer to Poverty Point as the "New York City" of its day because it was so huge, sophisticated and out-of-character compared to everything else going on at that time. Trading hub, engineering marvel, monument to ingenuity—the original configuration included five earthen mounds; six nested, c-shaped, earthen ridges that served as the habitation area; and a flat interior plaza.
Although it is not the oldest or the largest mound complex in North America, it stands out as something special—a singularity—because of its scale and design, and because the people here lived by hunting, fishing and gathering wild foods. Also, because there was no naturally occurring rock at the site, tons of stone for tools and other objects were brought in over distances up to 800 miles. At Poverty Point, we can glimpse a reflection of humanity that no longer exists.
This program is co-sponsored by Fort Bend Archeological Society and Houston Archeological Society.
October 4, 2016 at 6:30pm
Coming Soon!
Lecture – Deep Life: The Hunt for Hidden Biology of Earth, Mars, and Beyond by Tullis Onstot
Taking us to the absolute limits of life–the biotic fringe–where scientists hope to discover the very origins of life itself, Dr. Tullis Onstott of Princeton University will explain how geomicrobiologists are helping the quest to find life in the solar system by going to uncharted regions deep beneath Earth's crust. The recent discoveries of exotic subsurface life forms are helping understand the possibilities of life in the Universe. Book signing following lecture.
October 12, 2016 at 6:30pm