Nearly 800 years ago, on a summer day on the banks of the river Thames, 25 barons gathered waiting for King John. The document they sealed, under fluttering pendants, would come to underpin our modern conceptions of liberty, freedom and justice. But why — let alone how?
We would come to call this document Magna Carta – the "Great Charter." But how did it come about?
There were many, many medieval charters. Yet, this is the one that became embedded in the consciousness of England and then the world. What relevance could this document possibly still hold for us as Americans, an ocean away and 800 years later?
Tonight we'll answer these questions at "A Universal Charter? The Legacy of the Magna Carta" as part of our Distinguished Lecture series. Featuring Sir Robert Rogers, Clerk of the British House of Commons – an office that dates back to 1363 – we will delve into the history and influence of Magna Carta.
Join HMNS in giving our distinguished speaker a big Texas welcome at his lecture tonight in the Wortham Giant Screen Theatre!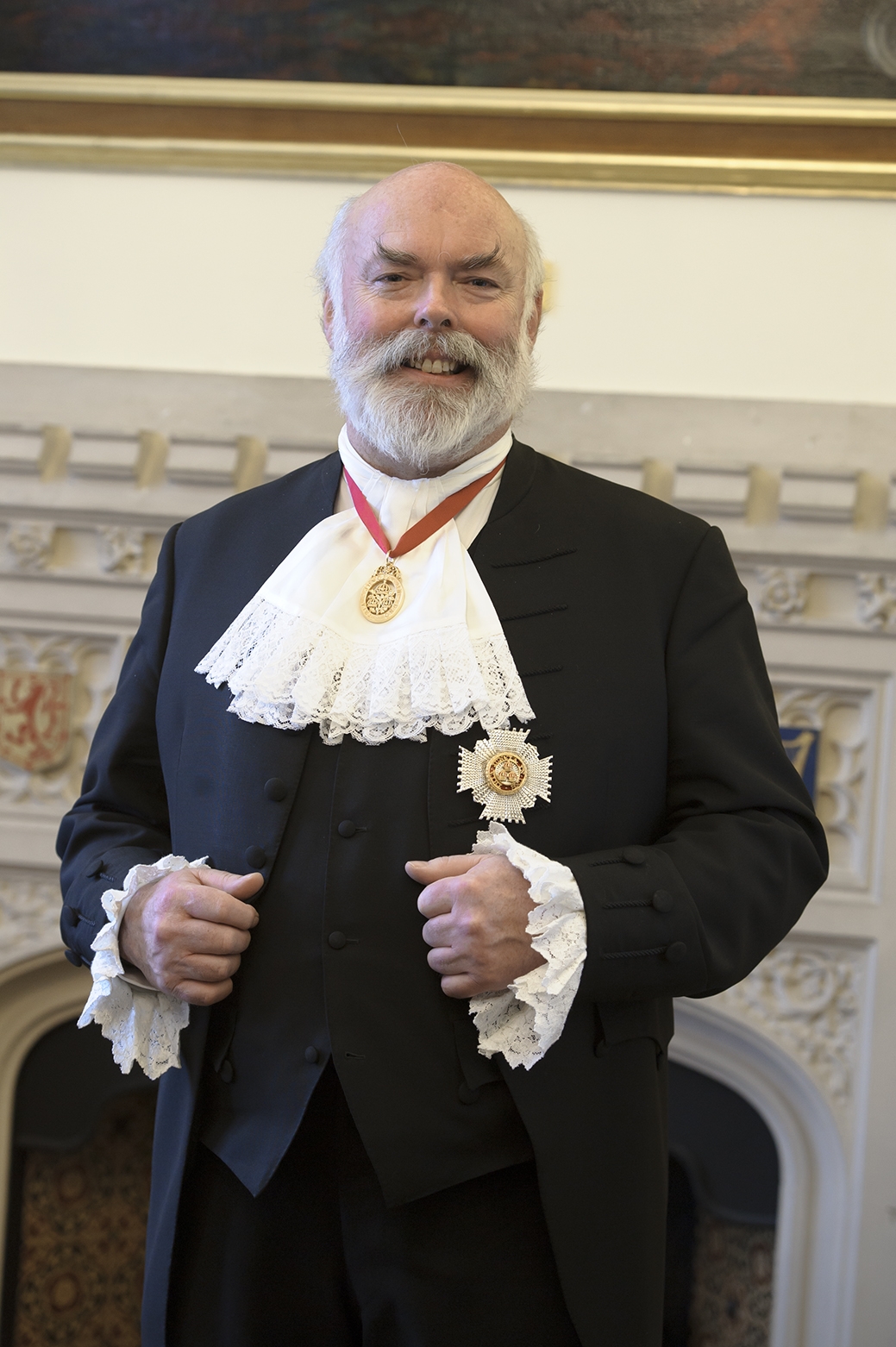 A Universal Charter? The Legacy of the Magna Carta
Sir Robert Rogers, Clerk of the British House of Commons
Wednesday, February 19, 6:30 p.m.
Click here for tickets.
About the Speaker:
Sir Robert is well accustomed to the ways in which the old lives with the new. One of his tasks is to endorse Parliamentary bills in Norman French — but they are prepared using some of the most advanced text-handling software in the world.
Also an Honorary Bencher of the Middle Temple Inn of Court (the Temple Church plays a part in the story of Magna Carta), Sir Robert Rogers is author of two miscellanies about the British Parliament: "Order! Order!" and "Who Goes Home?" He's the joint author of "How Parliament Works," now going into its seventh edition.
UPCOMING MAGNA CARTA LECTURES:
Tickets $18, HMNS members $12
www.hmns.org/lectures
13th Century Sword & Buckler: Origins of the Knightly Fighting Arts
John Clements, Association for Renaissance Martial Arts
Wednesday, February 26, 6:30 p.m.
Click here for tickets.
The liberal arts in medieval times were those subjects studied by a free man — who was free precisely because he was armed and trained in the fighting arts. Much of what is known of 13th century sword and buckler training is documented in the only surviving fencing manual of the period. John Clements, martial arts historian, will describe the science of defense developed in this period, as well as the arms, armor and chivalric work of knights. This lecture will be followed by a live demonstration of medieval martial arts.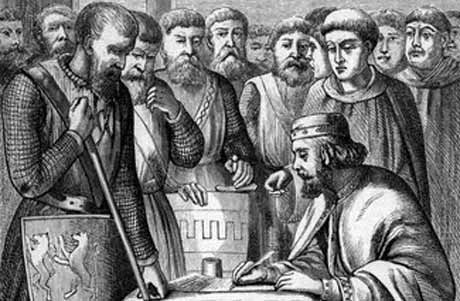 Conquest, Wars and Liberties of the Realm: the Long Run-Up to Magna Carta
Bruce O'Brien, Ph.D., International Early English Laws Project.
Wednesday, March 12, 6:30 p.m.
Click here for tickets.
To understand Magna Carta, one has to understand England's past. Much has to do with the obligations of kings and their subjects, which was a point of negotiation. This process is writ large in pre-conquest Anglo-Saxon laws, in the monuments of the Norman kings such as Domesday Book and the coronation charter of Henry I, and in the legal reforms instituted by Henry II, which formed the basis for what came to be known as the Common Law.
Medieval Genealogy
Lynna Kay Shuffield, Genealogist
Wednesday, April 16, 6 p.m.
Click here for tickets.
Do you have royal lineage? Are you a descendant of a rebellious baron? Genealogy researcher Lynna Kay Shuffield will review tips to help you trace your family to medieval Europe. For those with English roots there is a fair chance you may find a Magna Carta link. Over 3,000 Texans are currently registered as descendants of the Magna Carta Dames and Barons from Runnymede. You do not need to be an avid genealogy researcher to enjoy this program.
ADDITIONAL MAGNA CARTA PROGRAMS
ADULT CLASS: Introduction to the Sword
Thursday, February 27, 6 p.m.
Click here for tickets.
The sword is an important symbol of power — from the gladius of gladiators to the light saber of the Jedi. It has been used to change history. Whether leading a conquest of the Normans or to helping to secure the seed of democracy, the sword is an important symbol of martial skill. Thought of as a "lost art," swordsmanship is still taught using the writing and illustrations passed down from Renaissance sword masters. Learn the basics of this martial art in this class lead by John Clements, director Association of Renaissance Martial Arts. This program is for participants age 15 and up.
ADULT CLASS: Calligraphy, From Quill to Pen
Thursday, May 15, 9:30 a.m. – 3 p.m
Click here for tickets
Saturday, June 21, 9:30 a.m. – 3 p.m.
Click here for tickets
Calligraphy — from ancient Greek kallos for "beauty" and graphe for "writing" — is a visual art dating back to at least 5,000 BC, although our western letter forms were standardized during in the 8th century. In this beginner-level class, Cindy Haller, Houston Calligraphy Guild instructor, will teach you to use a dip pen (our modern answer to the quill) and ink to create the Italic script, and introduce you to the history of English script writing. All supplies are provided and are yours to keep. Participants must be 15 years of age or older.