Educational fun. Is that an oxymoron?
At the Houston Museum of Natural Science it isn't! Case in point: this week's awesome schedule of activities. We have a lecture about the Bullet Train that will soon connect Houston and Dallas presented by Michael Moore, the Vice President of Texas Central, the company developing the high speed train. Have any questions about the exciting future of Texas travel? Attend the lecture and you can get answers straight from the horse's mouth (no offence to Mr. Moore). 
Not interested in trains? This Wednesday (Dec. 5) we're  having a behind the scenes tour of our new fossil prep lab, where world class fossils are studied and prepared for display in our Morian Hall of Paleontology. And Saturday (Dec. 8) we're hosting a class on Insectary Gardens. Tired of spending money on pesticides? In this class you will learn how to let beneficial insects do the work of keeping pests out of your garden for you. Not only is it a little less expensive, it's a whole lot better for the environment as well.
For more information on this week's happenings at the Houston Museum of Natural Science, see the info and links below.
Lecture & Tour – Texas Bullet Train, Y'all Aboard! by Michael J. Moore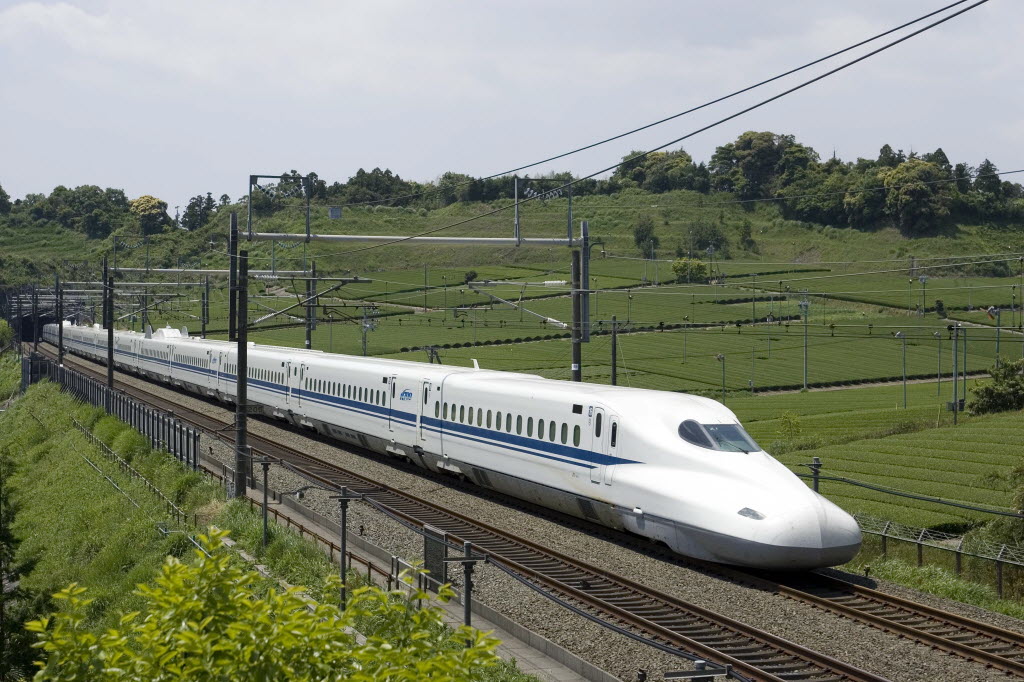 The lightest, most aerodynamic and energy efficient train series to date–Shinkansen's N700 Supreme–will be the latest addition to the railroad legacy of Houston, whose official city seal boasts a train engine as a symbol of progress.
Michael J. Moore, VP of Texas Central, will present the latest generation of train technology that will link Houston to Dallas in a 90-minute ride at speeds over 200 miles per hour. Following the presentation train enthusiast Glen A. Rosenbaum will introduce the Trains Over Texas display, and all will be invited to tour the exhibition.
Tuesday, December 04, 2018 – 6:30 PM
Early Bird to 11/27 – Members $10, Tickets $16
Regular price starting on 11/28 – Members $14, Tickets $20
Behind The Scenes – Fossil Prep Lab Tour and Class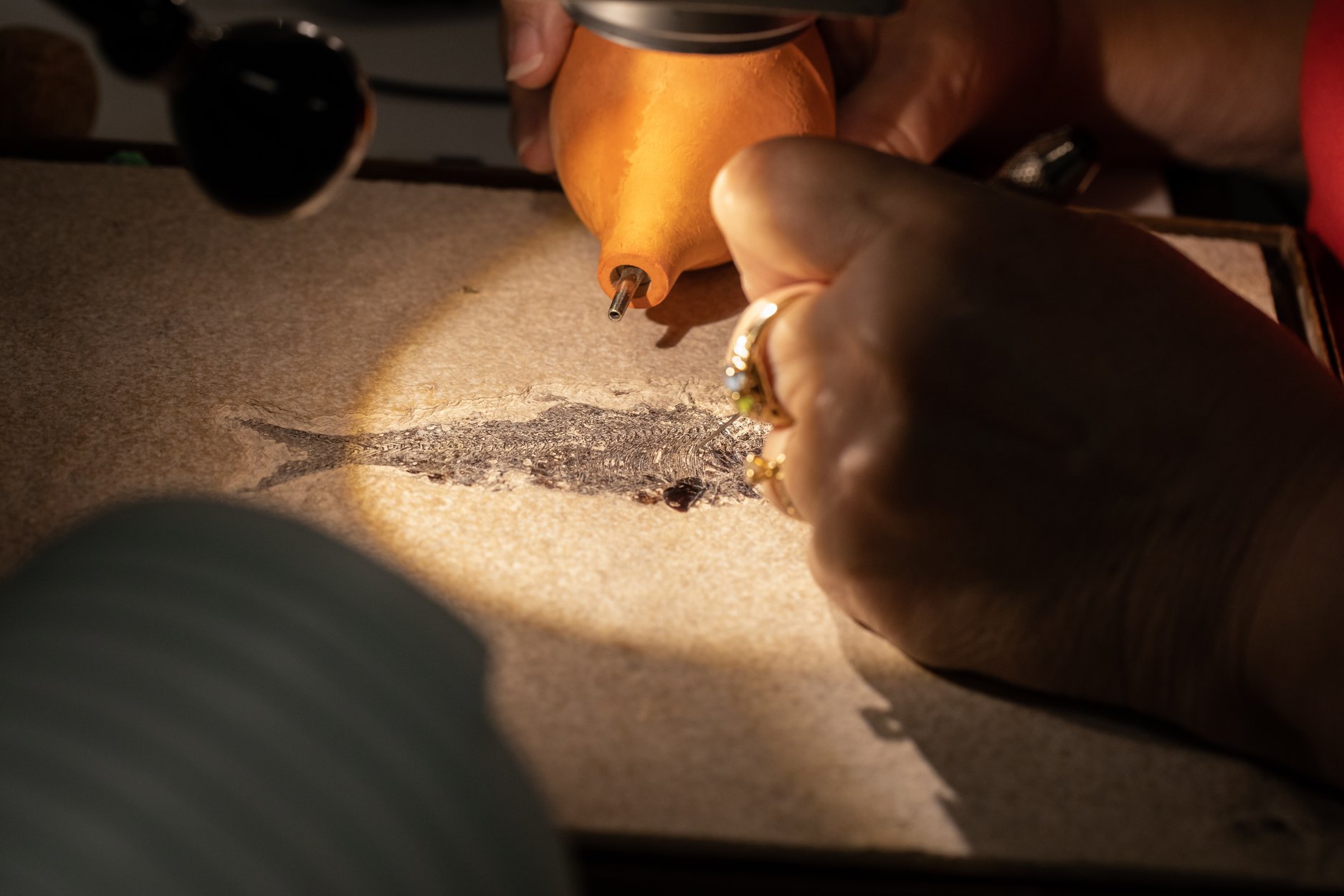 In a process broadly called "preparation," fossils are carefully extracted from their encapsulating matrix. Depending on the type of fossil and the rock surrounding it, many different techniques are employed. In this hands-on tour of the new HMNS Fossil Prep Lab, you can try your hand at various techniques paleontologists use to take fossils from excavation to exhibition.
Wednesday, December 05, 2018 – 6:00 PM
Tickets $39, Members $29
2ND SATURDAY Is For Members!
Opening at 8 a.m. for Members only.

On the second Saturday of each month at our main location in Hermann Park, HMNS will open one hour early for Members only! See the Museum's permanent exhibitions—always free for Members—before the crowds. Get exclusive discounted entry to special exhibitions, and enjoy arts & crafts, touch carts and guided tours while you're here. Also featuring—Kid's Pass! Bring it back every 2nd Saturday and your child will receive a small prize!
2ND SATURDAY is always free for Members. Make the most of your Membership and join us for 2ND SATURDAY.
And don't miss out, now 2nd Saturday will now feature family programming from 9 a.m. to noon —with a different theme each month!
Jan: Come explore the Lunar Eclipse with an educational lunar craft!
Feb: Learn more about density through our interactive program "Discovering Density"
Mar: Is it venomous or is it poisonous? Or maybe both? Explore the difference between poison and venom with us!
Apr: Flowers are blooming early this year! Join us and celebrate our Earth by making a beautiful wildflower from recycled material
May: Come talk about Energy with us through our interactive program "Exploring Energy"
June: Make your Dad a great Father's Day gift while learning about the early printing process!
July: Join us this month and take home an awesome balloon creation!
Aug: Love dinosaurs? We do too! Come learn about some of the dinosaurs in our Paleontology hall up close and personal through our program "Dinosaur Discovery"
Sep: Come make your own interesting and unique pin to take home and show off!
Oct: Join us this month and take home an awesome balloon creation!
Nov: It's that time again! Make an ornament to take home or leave with us – come back in December to see it hanging on the HMNS Member Tree in the Grand Hall!
Dec: Ever wonder about the weather? That's great, we love to learn about it! Come explore the atmosphere and our ever-changing weather!
Class – Insectary Gardens – Nature's Pest Control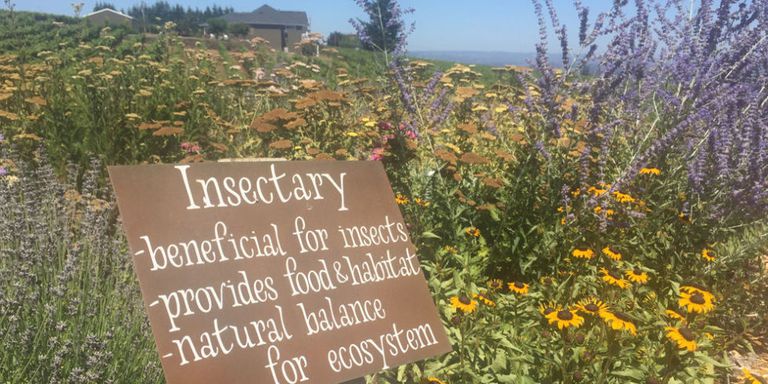 Insectaries are fascinating gardens – in bloom much of the time, and alive with some of nature's most interesting creatures! Organic gardeners depend on beneficial insects as one of our front line defenses against pest species. Yet how do we invite them to choose our gardens as their home and hunting ground? Beneficials are attracted to a specific ecosystem that provides food and habitat and supports their reproduction. Learn to create pocket insectaries that include all of the plants and amenities required to attract beneficials and keep them in your garden. You can create a pocket insectary in a container and move it anywhere you see a pest problem arising.
This class is taught by Angela Chandler is a life-long hobby gardener. Angela holds Specialist Certifications in Plant Propagation, Entomology, Rainwater Harvesting, and Greenhouse Management. She enjoys teaching a variety of garden subjects and she blogs regularly on her site thegardenacademy.com. She tends a 1 acre garden in Highlands, Texas that includes vegetables, fruits, herbs, ornamentals and a small home nursery. With her husband, Fred, she manages a flock of chickens, a pair of goats, and organically manages her beehive.
Saturday, December 08, 2018 – 9:30 AM
Tickets $40/ Members $30
Don't miss this holiday celebration at the Houston Museum of Natural Science. For one night only, you can celebrate the holidays with dinosaurs, butterflies, mummies and more! (And when you invite dinosaurs to a holiday party, you know it's going to be BIG fun.)
Grab your family or gather your squad and head to HMNS for the Holidays. It's a great way to get in the holiday spirit!
View It's a Wonderful Life in the Wortham Giant Screen Theatre during HMNS for the Holidays. There'll be two showings.