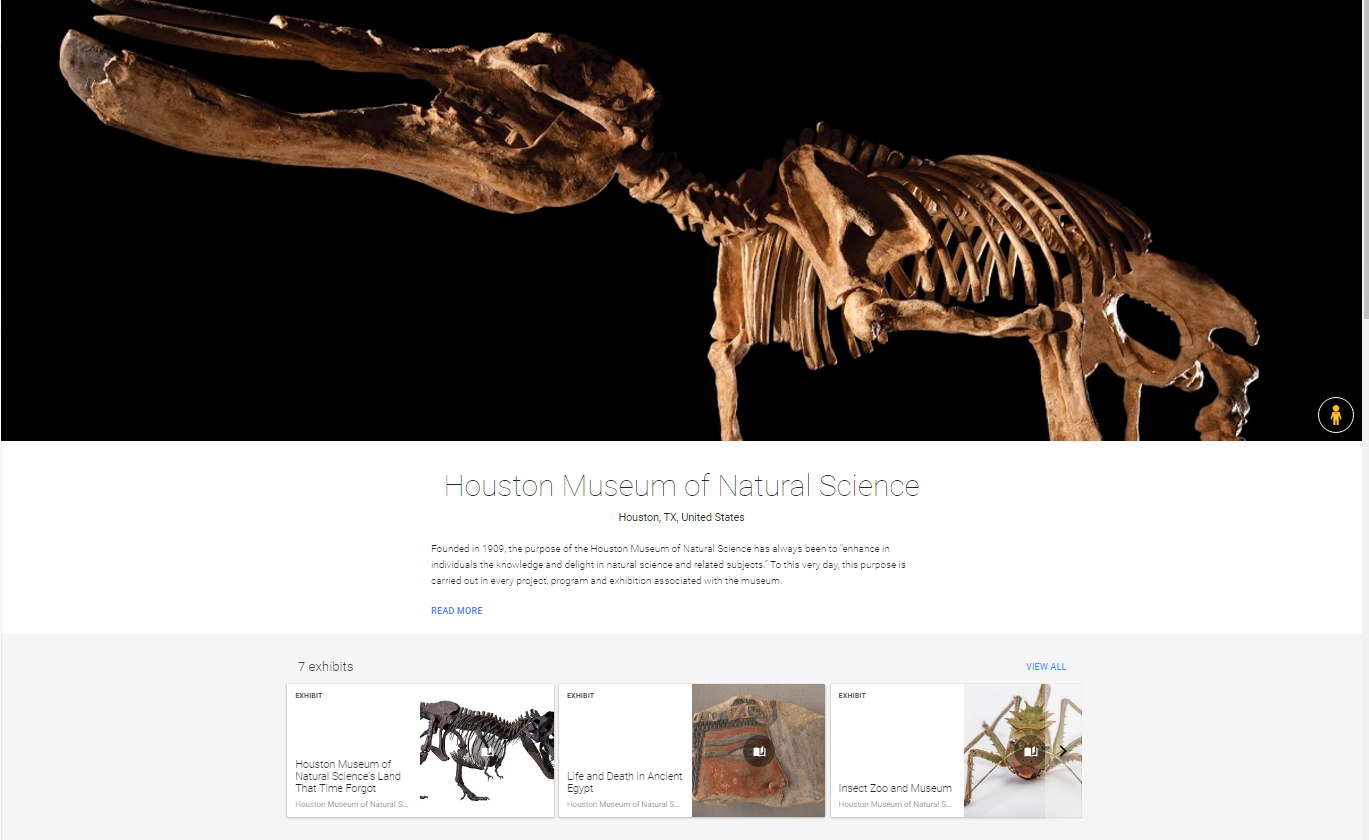 We're proud to announce that HMNS and some of the most loved natural history institutions in the world have partnered with Google to bring you a new online experience! This new online exhibition is available on g.co/naturalhistory and allows people to come face to face with Jurassic Giants and browse through the most spectacular collection of natural history available in one place!
The new collection uses state of the art technology to give a new virtual life to extinct animals and tell fascinating stories about our planet's evolution over billions of years. Viewers come face-to-face with Jurassic giants in 360 degree videos, giving a better sense of how these animals lived, and what it might have felt like to be in their presence.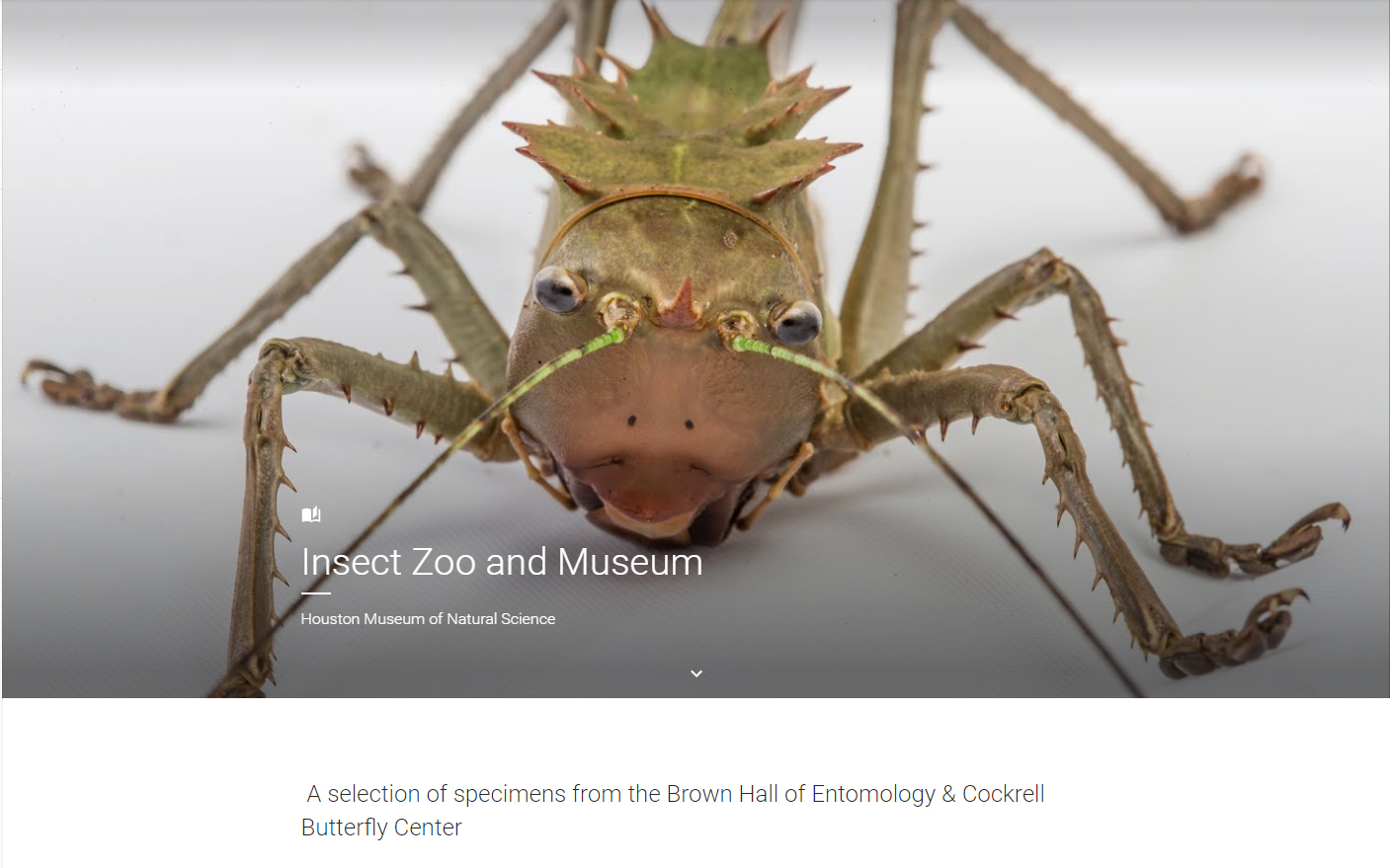 For this exhibition, HMNS and natural history institutions from 15 countries created over a hundred interactive stories, sharing a total of 300 000 photos, videos and other documents online in collaboration with Google. The latest innovations in tech help bring the magic of these legendary venues to life, and give everyone a chance to reconnect with our evolution story and our planet environment in all its richness.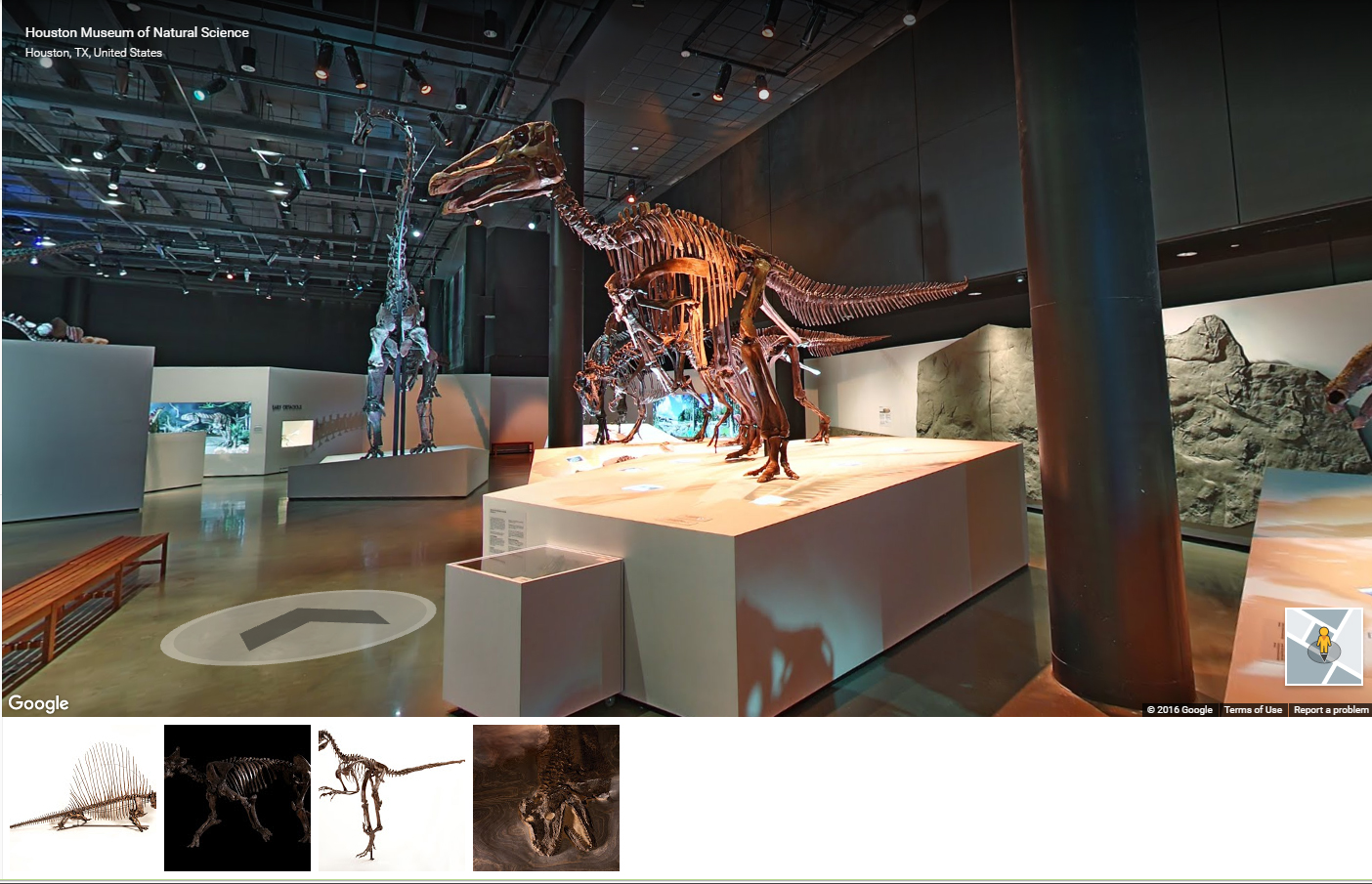 The new online exhibition opens today at g.co/naturalhistory and is open for all online, for free on the web and through the new Google Arts & Culture mobile app on iOS and Android. You can watch all the 360 degree videos on YouTube.