When you walk into the museum store, you may notice the elaborate display wall at the entrance. Here's a behind-the-scenes look with our Creative Merchandising Director on how it all comes together.
This season's display is a tribute to Mexican arts and culture and features a life-sized retablo complete with a Catrina figurine. My inspiration were the detailed nichos, or retablos, that are such a central part of Latin American folk art. These retablos are usually under 12 or 18 inches in height but I wanted to create a seven-foot-tall reproduction. 
Starting with a metal wedding arch I found at the local party supply, I wired a support cage along the back and sides of the arch. Foam core cut to size was wired onto the side to create the retablo doors. Then the real work began: covering the structure with a few hundred giant paper flowers!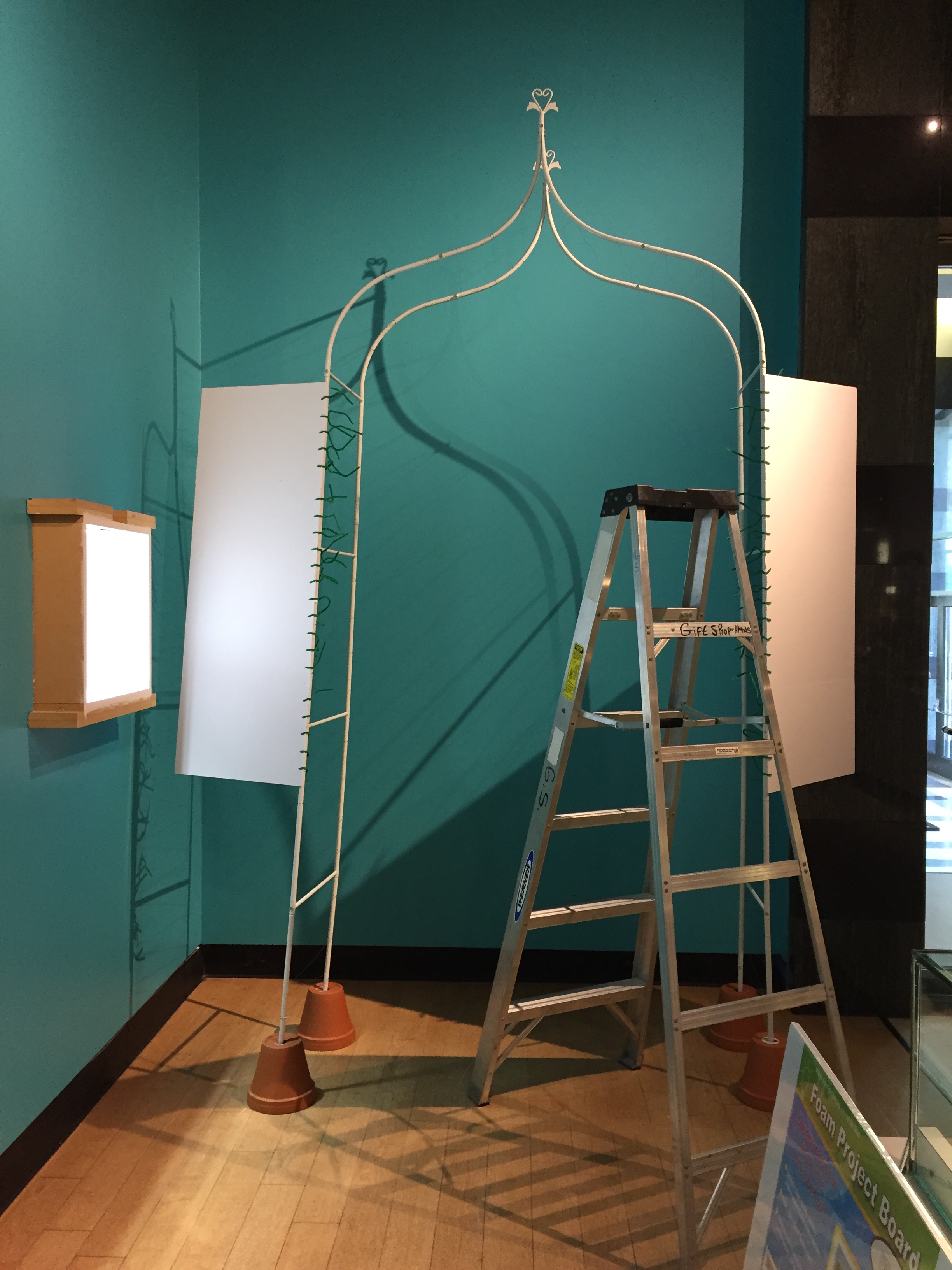 Each of these flowers was made by hand, and I gave countless lessons to curious patrons on how to make them. Here's what you do:
Take five sheets of tissue paper. Starting from the short side, accordion pleat into three to four-inch folds down the length of the tissue. Fold the pleated paper in half and twist a pipe cleaner around the center to hold the folds in place. Cut each end of the folded paper in a rounded shape to create your petals. Open up the folds and very gently, starting from the top sheet, pull each sheet of tissue toward the center pipe cleaner.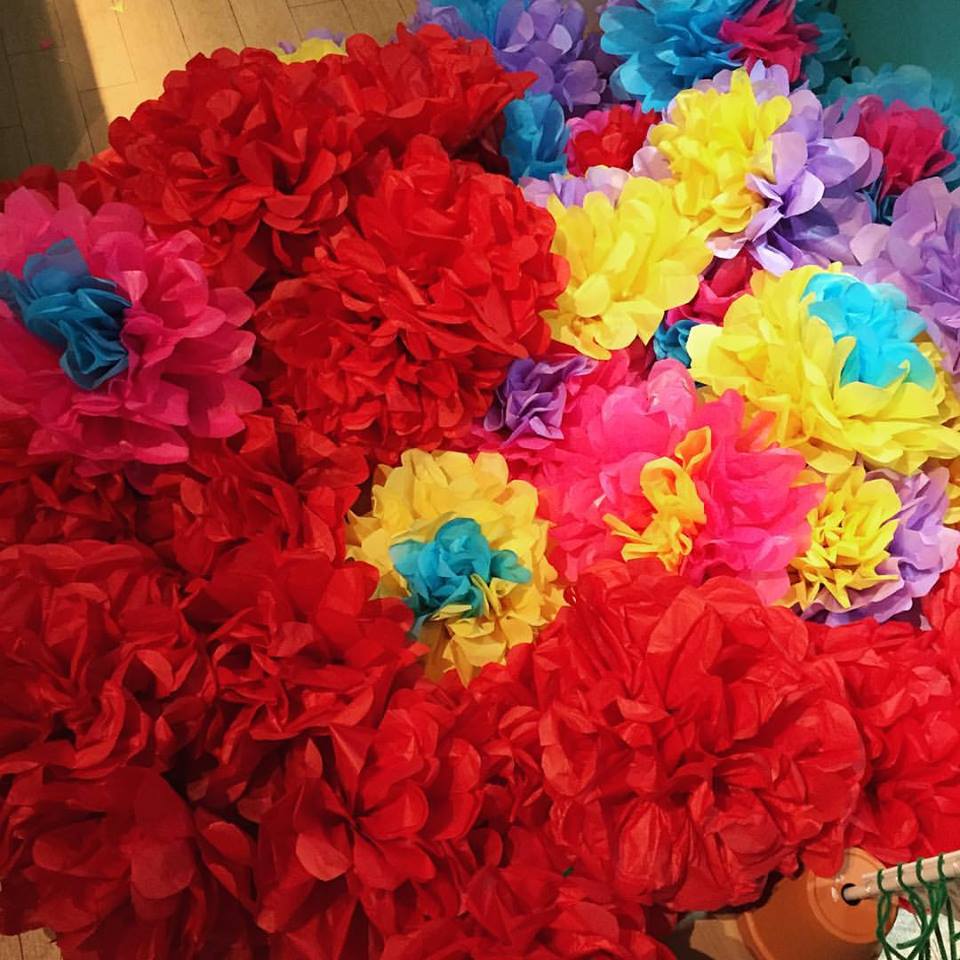 The flowers were tied onto the arch, inside and out, and paper roses hot-glued to the doors. Next, I had to create our Catrina.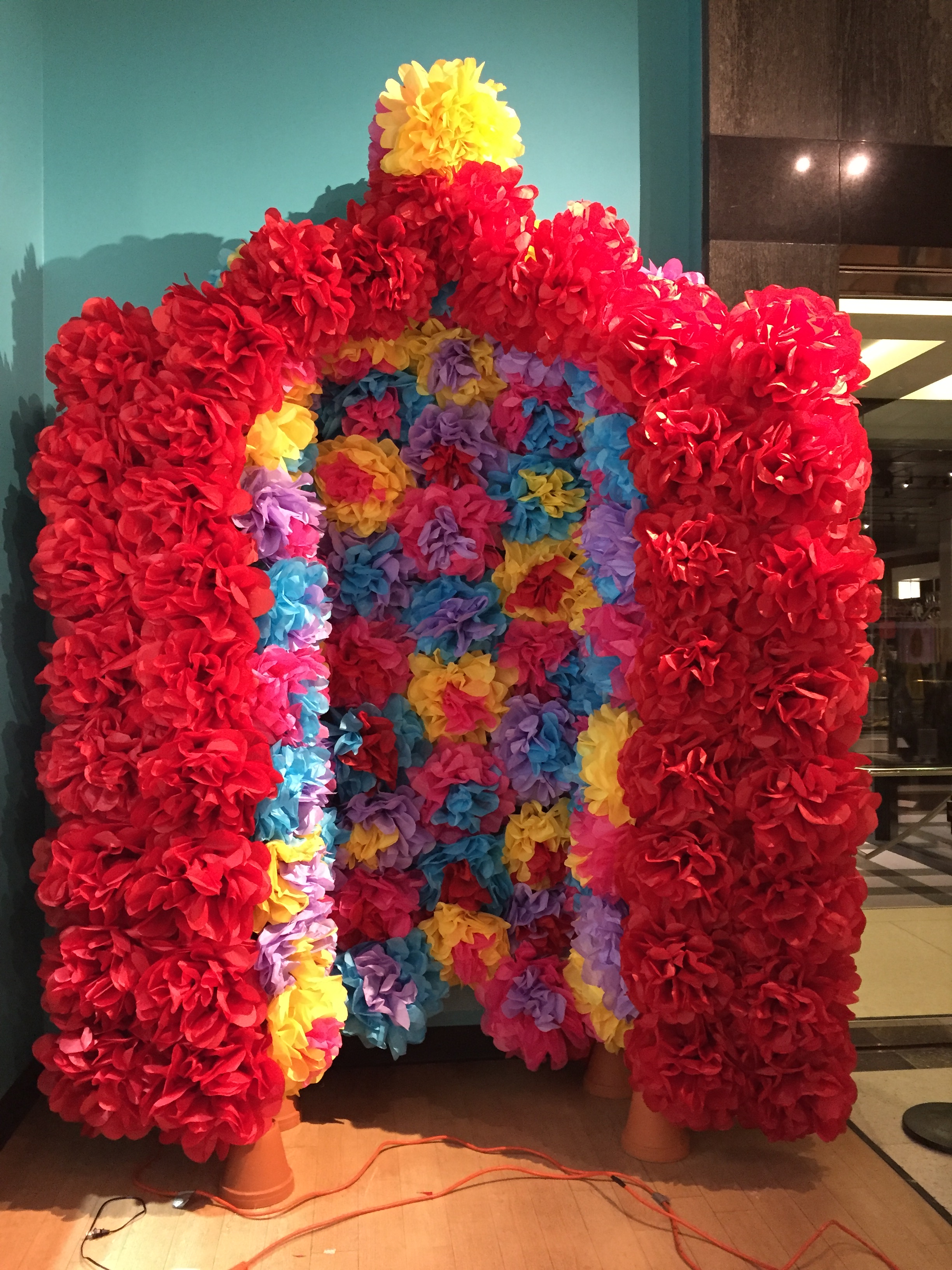 La Catrina is a popular figure on El Día de los Muertos. Originally a turn-of-the-century political cartoon by illustrator José Guadalupe Posada, La Catrina was popularized by artist Diego Rivera. Rivera's famous mural Sueño de una Tarde Dominical en la Alameda Central prominently features La Catrina between Posada, a young Rivera, and Rivera's wife Frida Kahlo. The mural is a visual commentary on the history of Mexico with La Catrina representing that all are equal in the face of death.
Using an old mannequin from our Exhibits department, I spray-painted it bright red and then painted on a traditional calavera face.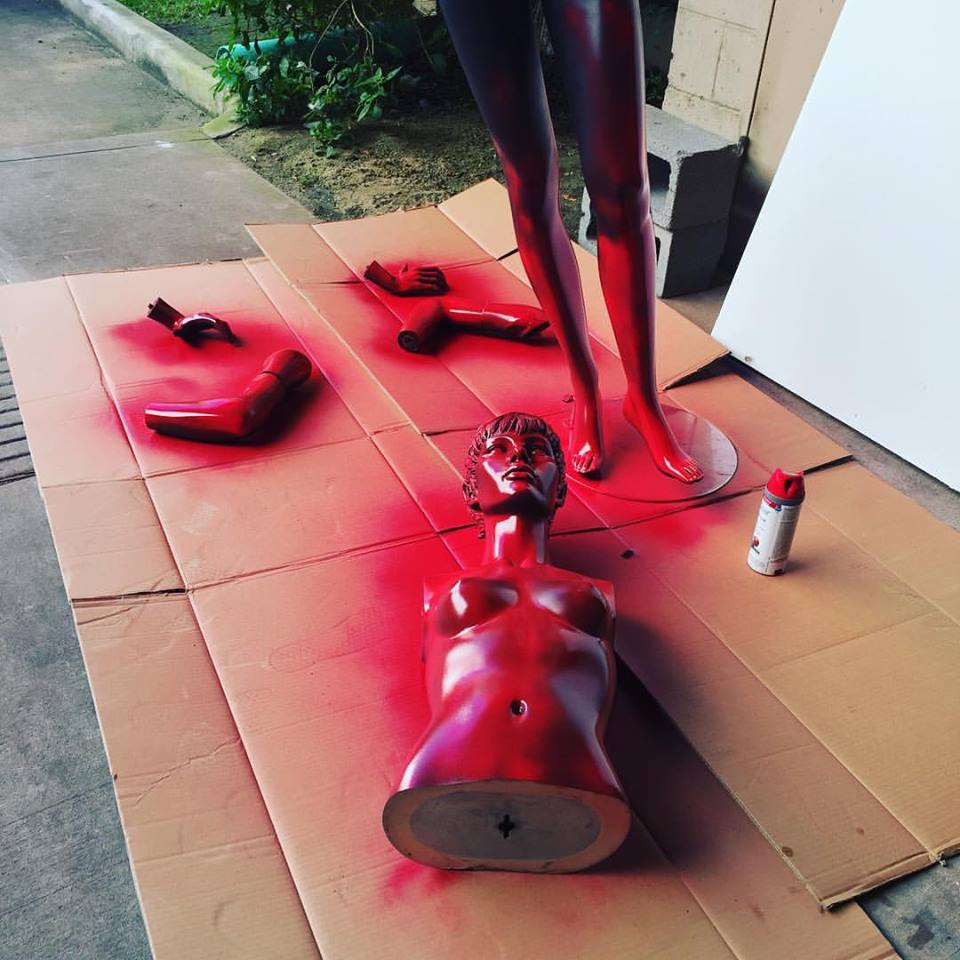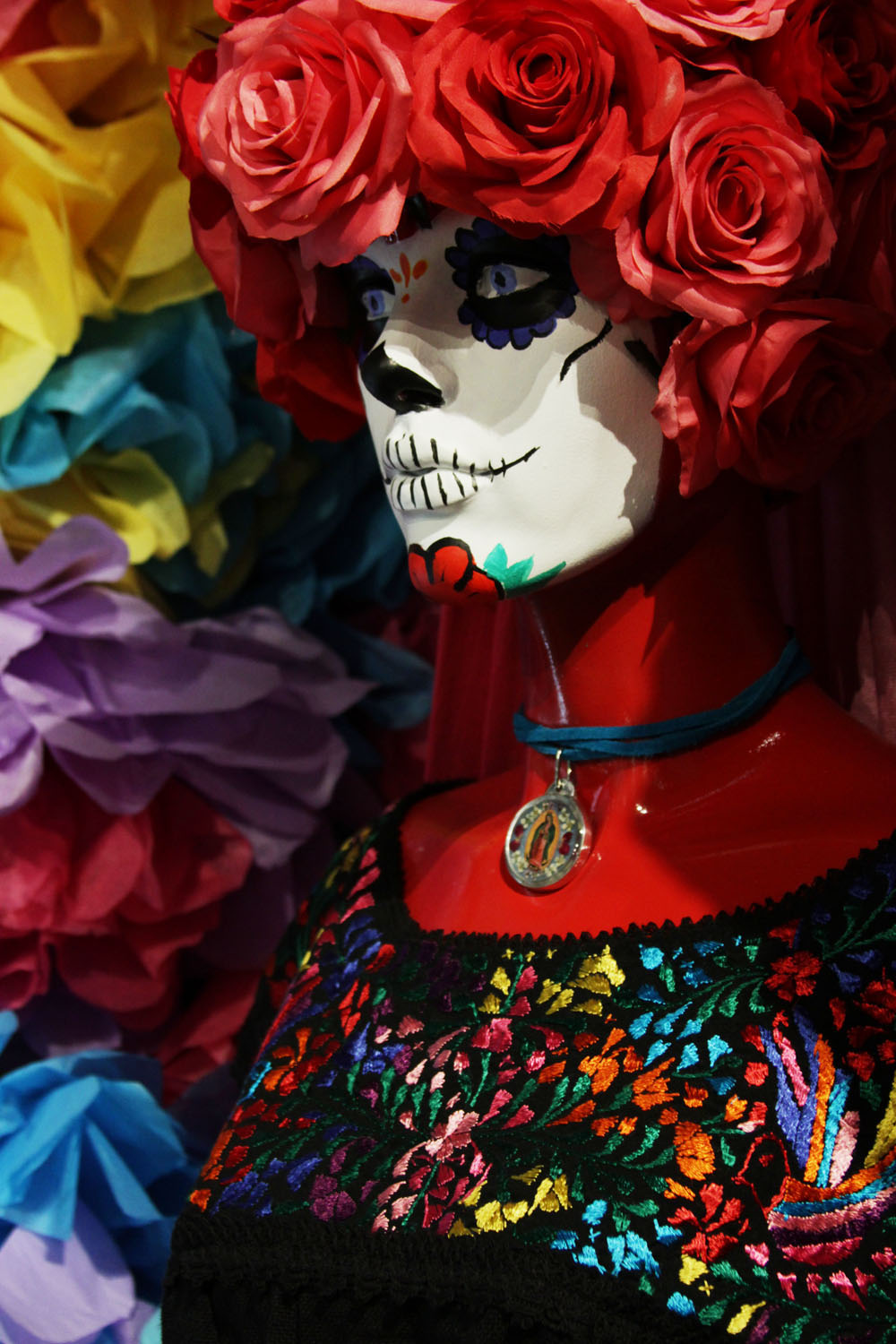 I wanted our Catrina to reference artist and cultural icon Frida Kahlo and acknowledge her contributions to La Catrina's popularity as well as Kahlo's dedication to Mexican heritage. A rose headdress and Oaxacan blouse, similar to the huipil Kahlo was known for wearing, were added along with a white petticoat that resembles the Tehuana skirts she favored.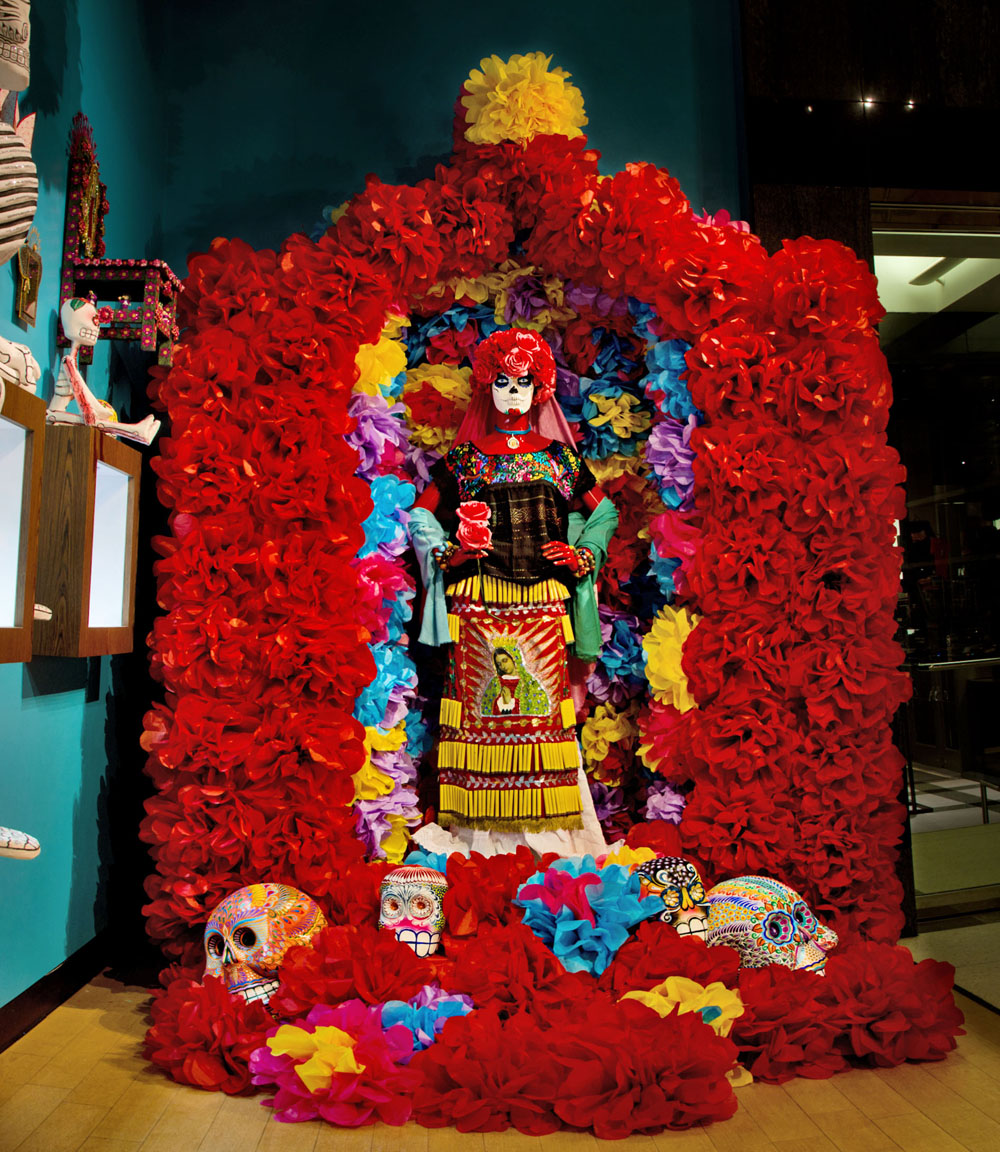 The final piece of clothing is a very special item. This ornate, heavy overskirt belongs to a local los matachines dancer. With roots in both Medieval Europe and Native American dance, los matachines dance on important feast days with Dec. 12, the feast day of La Virgen de Guadalupe, being one of the most important. Our dancer was not able to perform this holiday and generously loaned us her costume.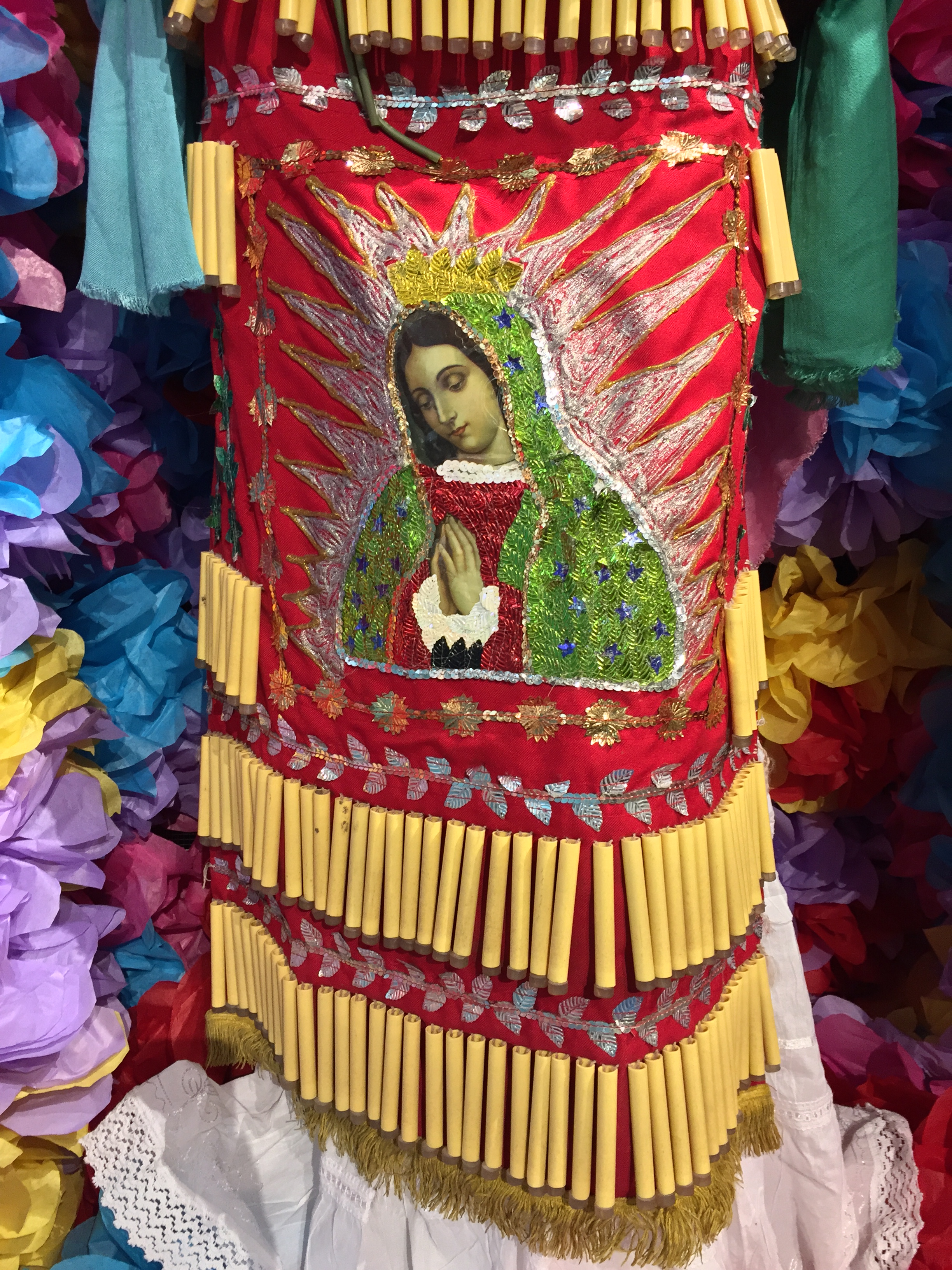 Finishing up the display wall involved climbing up 20 feet to hang more flower pompoms from the ceiling and adding folk art pieces to the wall.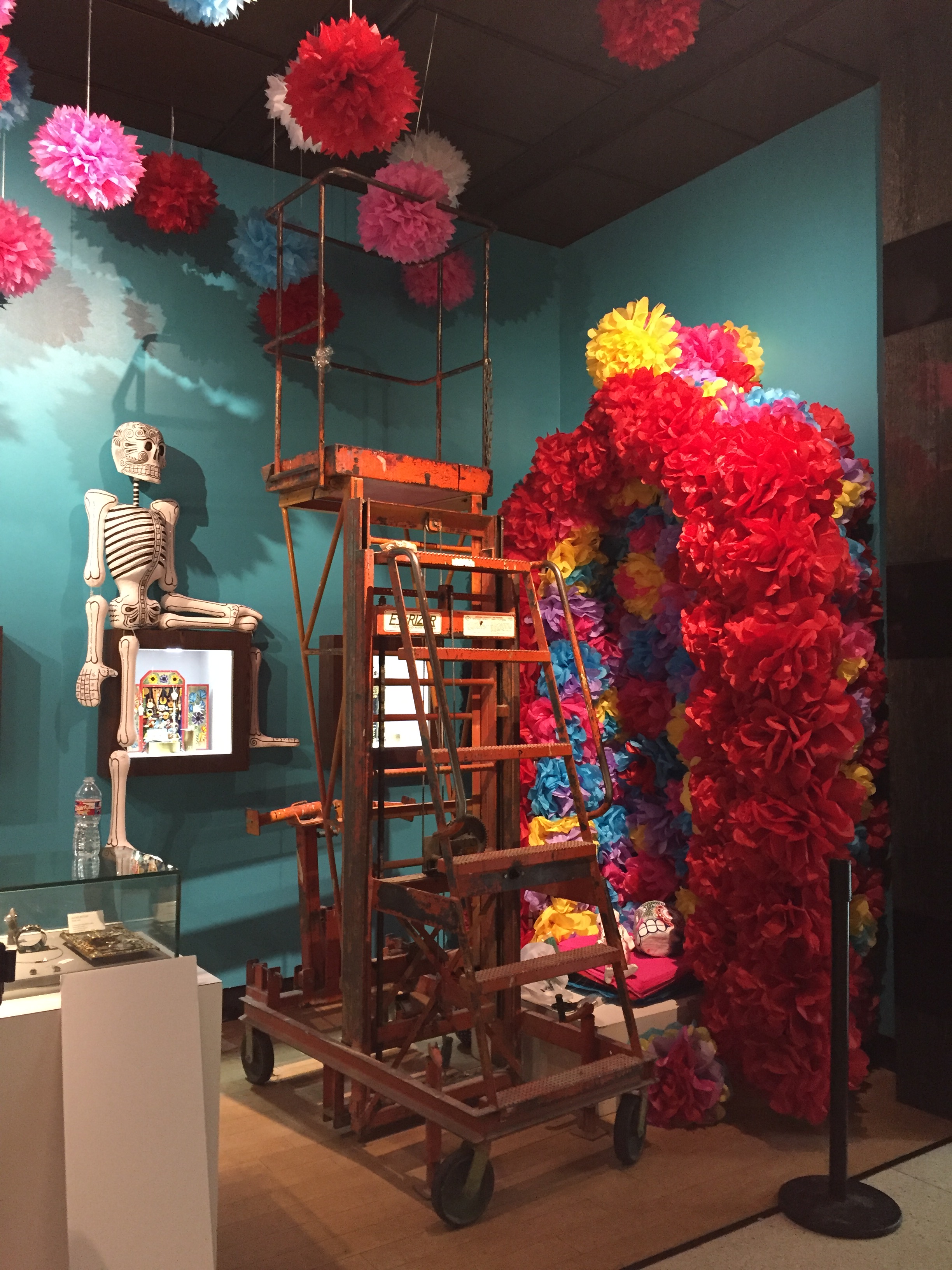 Our six-foot-tall papier maché skeleton guards the jewelry and retablos in the wall cases.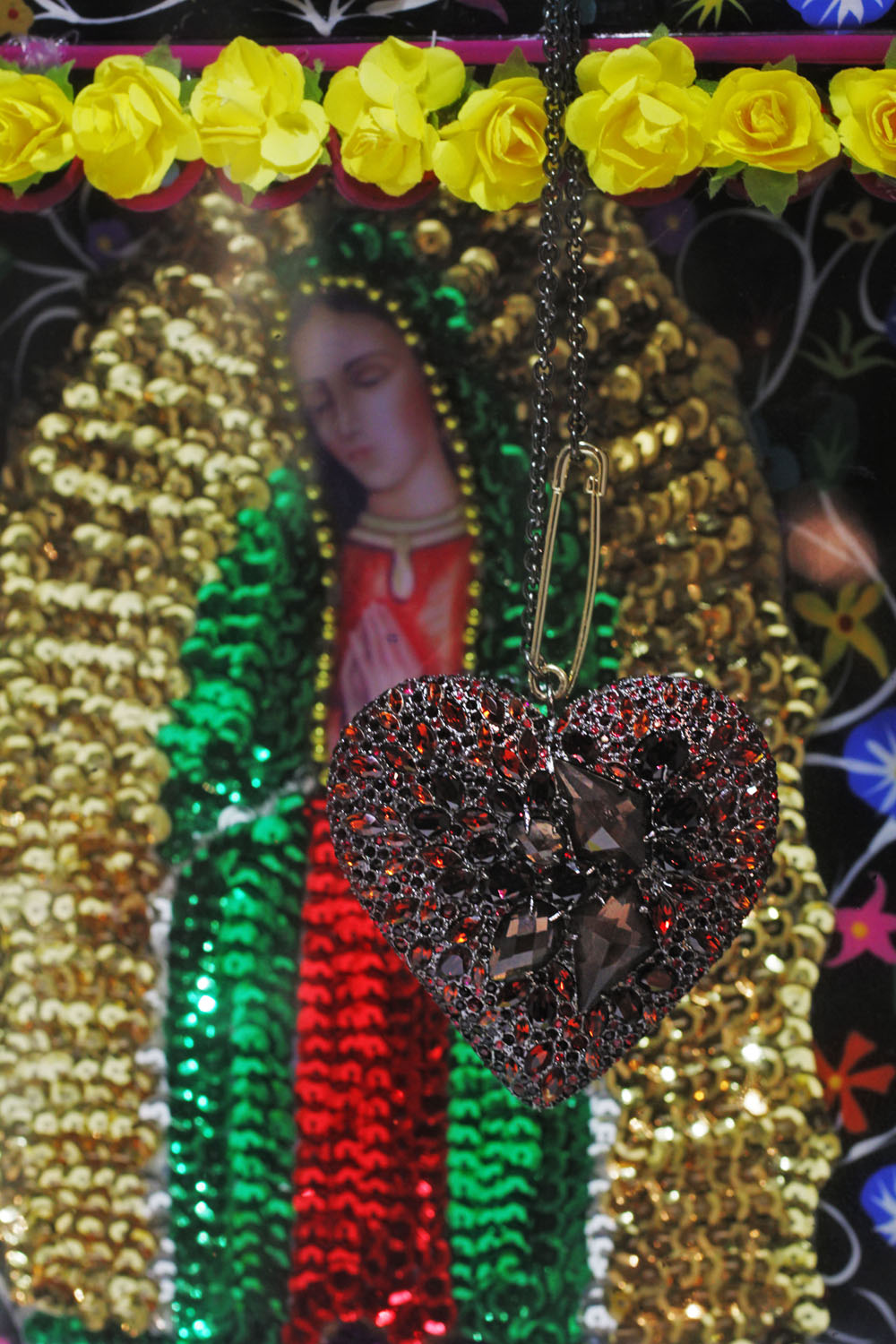 Though a challenging project, this display is one of my favorites. Thank you to everyone who stopped by to ask questions while I was working out there. I enjoyed getting the chance to talk about our beautiful and moving exhibit on the Virgin. And it's the proceeds from the museum store that make it possible for the Houston Museum of Natural Science to develop these exhibits, so we are always grateful for your support and patronage.