It's that time of year. Insects of all kinds are emerging from their winter slumber to seek food, shelter, and a safe place to have their babies, and secure the next generation of their species. These are the basic needs of insects.
You may be wondering, why should I care? They are just bugs. Well, most of these so-called "bugs" are necessary for our survival on this planet. They are tiny creatures integral to many environmental processes that make this planet a hospitable place for us to live. Whether you love them or hate them, are fascinated or repulsed, we absolutely need them.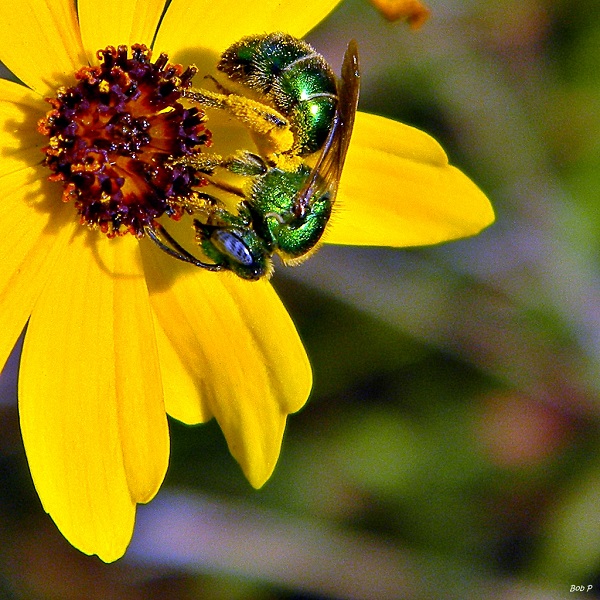 Let's focus on some favorites
Pollinators like bees and butterflies provide services that feel most tangible to us. Over one-third of the world's food plants and three quarters of wild flowering plants depend on these animals for pollination. Their populations have been in decline for quite some time with varied causes. Urbanization, pesticide use, habitat destruction, and climate change are some of the main culprits. This is unfortunate, but there's hope.
Unlike imperiled species in far- away places, many of the most threatened insects live close to home. Cities and suburbs can be surprisingly great habitats for insects, as long as we provide enough food, habitat, and shelter. This is where you come in. ANYONE can help, and it's as easy as planting a garden, or even just adding some potted plants to your balcony.
Planting a pollinator garden checks all the boxes for insects, and it can be a source of beauty and wonder in your space. You will delight in observing the life that the garden brings and learn something new nearly every day. This can be especially beneficial for children.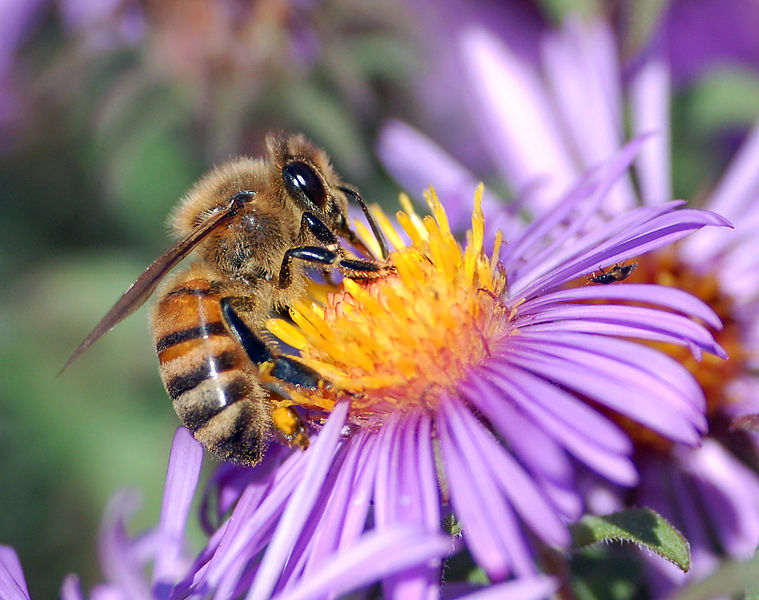 Wondering where to start? Here are some keys to success:
Start with the good stuff, soil that is. Whether you're planting in the ground or in containers, make sure the soil is fertile and drains well, and you will have success with your plants.

Plant native.

Native plants are species that are found naturally in our region.

They are already adapted to the soil and climate conditions, so they are easier to care for. They will survive freezing temperatures like a champ! Also, many of the most important pollinators, such as native bees, can only feed on pollen from specific groups of native plants, and butterflies might need native plants for their babies to feed on. Tropicals have a place too, and you don't have to limit yourself, but be sure to include natives.

Plant flowers for every season. We have pollinators here year-round, so choose plants that bloom in the spring, summer, and fall.   Many fall bloomers also bloom through the winter, so there's always a food source available.

Don't use pesticides! Remember, they're one of the main reasons insects are declining. Go organic. Don't panic if you see pests, most of the time predators and parasites will take care of them for you. If you have a serious pest problem, explore organic options to reduce them.

Remember the babies. You might love to see bees hovering around your flowers or butterflies flitting about, but remember they need to reproduce. Include butterfly host plants, and nesting areas for bees to lay their eggs, such as bare ground, a stick pile, or a bee house. The Xerces Society has more detailed info here:

https://xerces.org/pollinator-conservation/nesting-resources

Shop local for your plants. Always choose local nurseries over big box stores.

Need help? Contact your friendly neighborhood

science museum

(ahem) and we'll be happy to answer any questions you may have.
The most important part is to have fun and keep an open mind. You may want to attract butterflies, but you should also expect to see lots of hungry pollinators, as well as other herbivores, predators, detritivores, and vertebrates like reptiles, amphibians, and birds. You'll not only be helping the insects, you'll be creating a mini ecosystem where lots of animals can thrive.
Happy gardening!