Kintsugi (kin-tsu-gi) is the 15th century Japanese art of repairing broken pottery with a lacquer mixed with gold, silver, or other shiny/reflective powder. I like to reduce, reuse, recycle whenever possible, and this tradition instantly caught my eye. Rather than throwing out a piece of pottery when it breaks, it's an opportunity to bring it back to life. Instead of trying to hide the damage and flaws, you highlight the imperfections and uniqueness of the piece.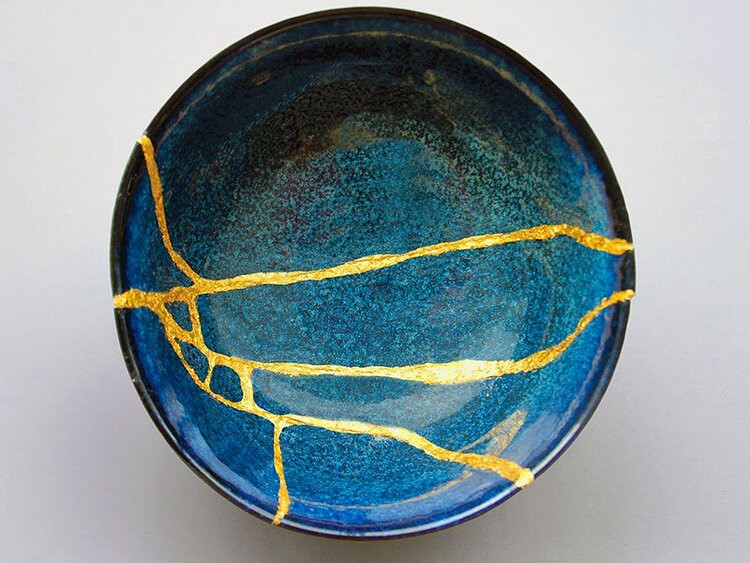 My latest repair was a few weeks ago when one of my larger pots was accidentally dropped while being moved. Luckily it broke into just a few pieces and I quickly went to work to restore it.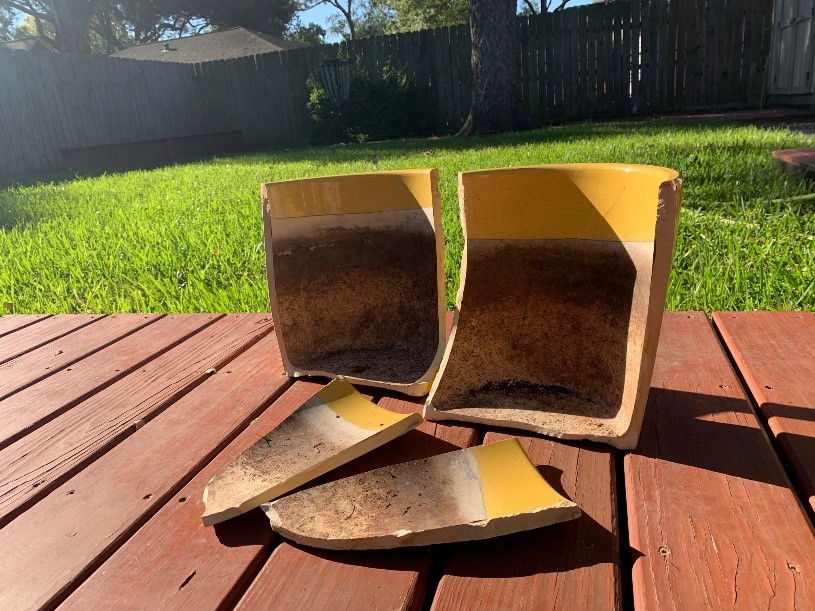 Collect all the pieces and clean the surfaces with a brush and some soapy water, being very careful of the sharp edges and then let it fully dry out in the sun for a day.
There are several different adhesives/lacquers you could use as the bonding agent, I like using Weldbond along with Gold Nuvo Embellishment Mousse. It's best to use a waterproof bonding agent on anything that will be around moisture. Mix the two in a dish with a paint brush and liberally apply to each broken piece. Support the pieces with painters tape and allow it to dry for a day. Reapply another layer with a fine paintbrush if there are any air gaps that show up as it sets and use a damp scouring pad to remove any unwanted glue from surfaces. You can waterproof the inside cracks with E6000 for outdoor pots that will receive heavy watering.
Here's another example that turned out nicely. I love the gold!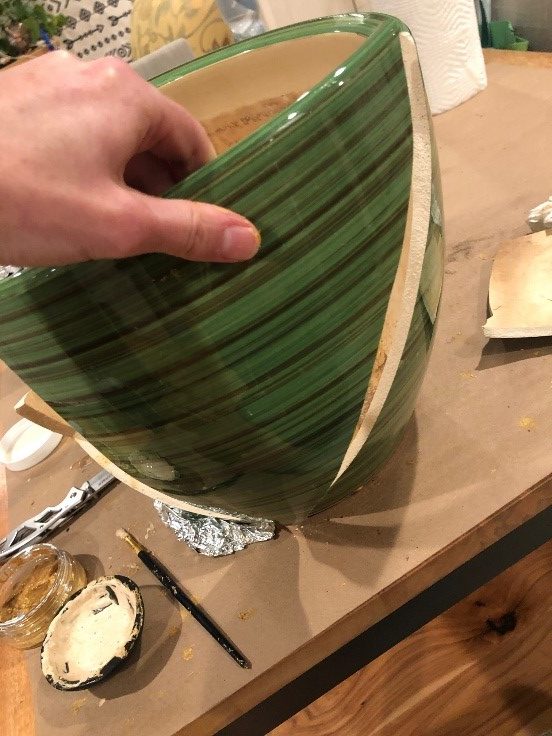 In a world where we massively consume, it feels good to put something broken back together to make it whole and useable again. Harness your inner Dr. Frankenstein and go for the gold next time disaster strikes one of your potted plants.
---
More from Theresa Lancaster
Fill in the Blanks with Horticulturist Theresa Lancaster