Autumn isn't the only season that's arrived- it's also time for Spooky Season, which is in full swing in the HMNS Museum Store.
Halloween is one of my favorite holidays. I've always loved dressing up and have even won a costume contest or two… But beyond spending way too much time on my costumes, the holiday's decorations have always filled me with ghoulish delight. From the towering yard skeletons to the cobwebs clinging in every corner (mad props to the au naturel ones cultivated by the spiders in my home year after year) there's a promise of delight or devilishness around each corner. And candy, can't forget the candy.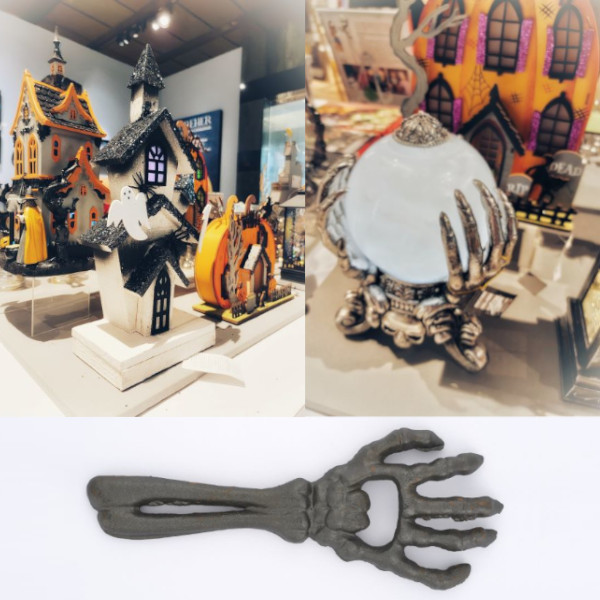 When I was a kid, I was absolutely terrified of the haunted houses the neighbors would set up for Halloween. They would go all out decorating the inside and outside of their house and set up party games in their backyard. Or that's what my parents told me, since I would chicken out while standing in line because the music was too terrifying for a 7 year old. While the homes didn't look as cute, colorful, or as fun as these Tabletop Haunted Houses, I can definitely imagine the Smoky Globes and Spooky Lanterns glowing ominously between boarded-up windows and from dusty corners. The Skeleton Bottle Opener is possibly one of my favorite pieces. Functional and fun, the cast-iron appendage is perfect when you "need a hand" opening your Halloween brews. Plus, its appearance gets more and more frightening year after year if you let a bit of rust build up around it. Gotta do it for the aesthetic.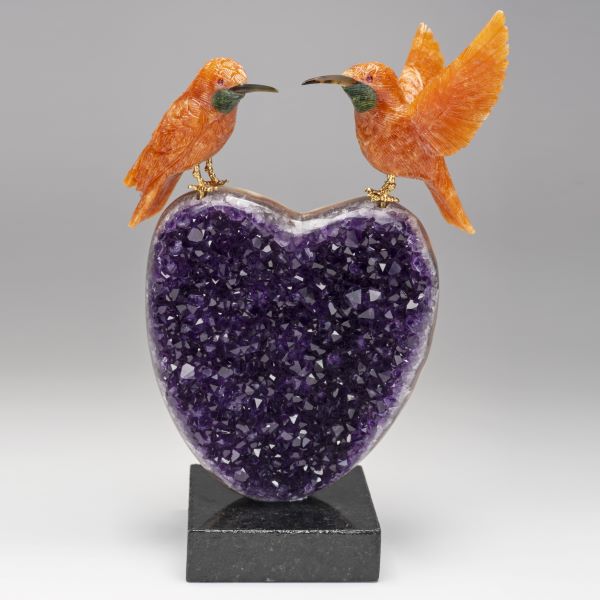 Also, I get it. Not everyone is on board for all-out Halloween decorations. For those who are looking for something a little less on the nose, I've found a bunch of unique items from around the store that work as year-round secret Halloween decorations for you and your home.
First up, of course I latched onto the Carnelian Hummingbirds on the Amethyst Heart faster than a caramel apple gets stuck to your teeth. Orange and purple are classic Halloween colors, but if the combo isn't for you, there's plenty of other carvings featuring Amethyst, Citrine, Black Tourmaline, and more. Rocks not your thing? Add a flair of dark academia to your crypt with Cocktail Candles. They not only cast flickering moodiness with their wood wicks, but they can also be repurposed as cocktail glasses once all the wax melts and is cleaned out.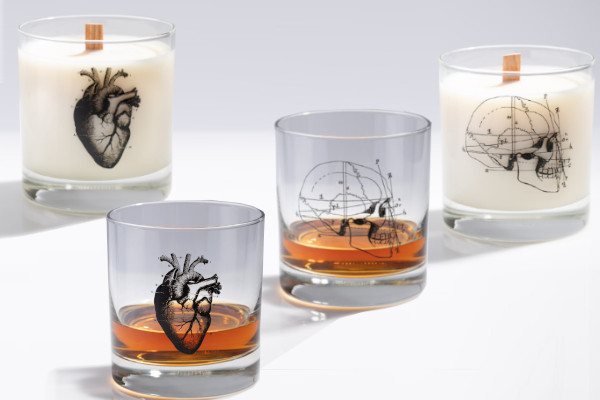 Up next is the classic Halloween costume, the mummy. Or, more specifically, the mummies of Maatkara, Henettawy, and King Tut laying in their respective sarcophagi and coffins. Even though they're based off the actual sarcophagi, you don't have to worry about any curses or hauntings with these babies. Creepy, yet elegant, Beaded Insect Brooches will crawl their way into your heart. Or at least on top of it when you pair them with scarves and whatnot. They are hand embroidered and beaded, making each brooch one of a kind. There's a wide variety of styles in store and on the store's website, so if you've got a bit of arachnophobia, there's still beautiful beetles, butterflies, moths, and animals for you to choose from.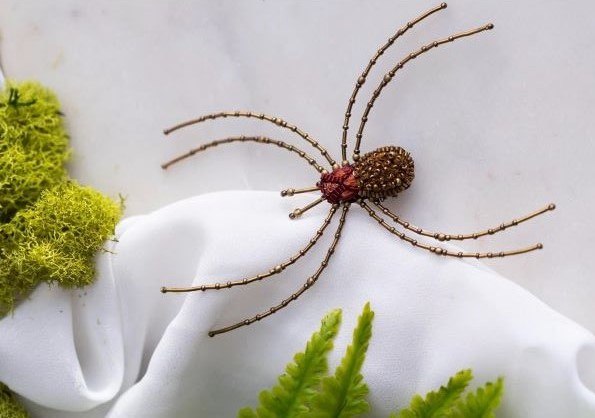 There's something frightfully fun in every corner of the Museum Store, make sure to stop by and see what I couldn't cram into the blog!
---
HMNS Museum Store Related
Mindful Journaling | My Love for the BuJo