The Houston Museum of Natural Science has undergone a few renovations in recent years and plans to update even more halls into contemporary and accessible spaces. The most recent to reopen is the beloved Hall of Ancient Egypt, most recent hall to reopen, has been recognized with an Illuminating Engineering Society's 2022 IES Illumination Award.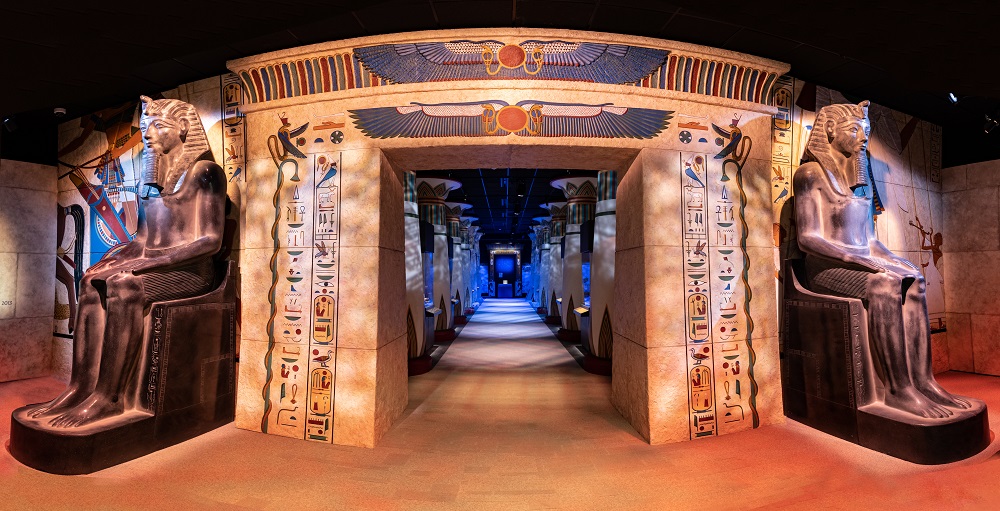 Renovating a major exhibit hall is no small task. HMNS staff worked alongside contractor Donald Christensen to take on this outstanding lighting project. Christensen, who is the Founder, President and Principal Lighting Designer of Christensen Lighting, is no stranger to HMNS. His work won IES recognition in 2019 for the visual wonderland that is the Wiess Energy Hall. "We're extremely proud of what we've accomplished for the Houston Museum of Natural Science and grateful for the IES's recognition of that," says Christensen.
What is the thought process behind lighting a world-renowned museum's exhibit halls, though?
I recently met with Dustin Newcomb, Director of Exhibits – Projects, who took me on a more technical tour of the hall. "It's a subtle storytelling," says Newcomb as we traverse the hall riddled with the mythology of life and death, light and dark. "We went from this light, bright entrance down this hall which is darker." It's a format that is carried throughout the hall with precise attention put onto each exhibit case, keeping atmosphere and accessibility at the forefront.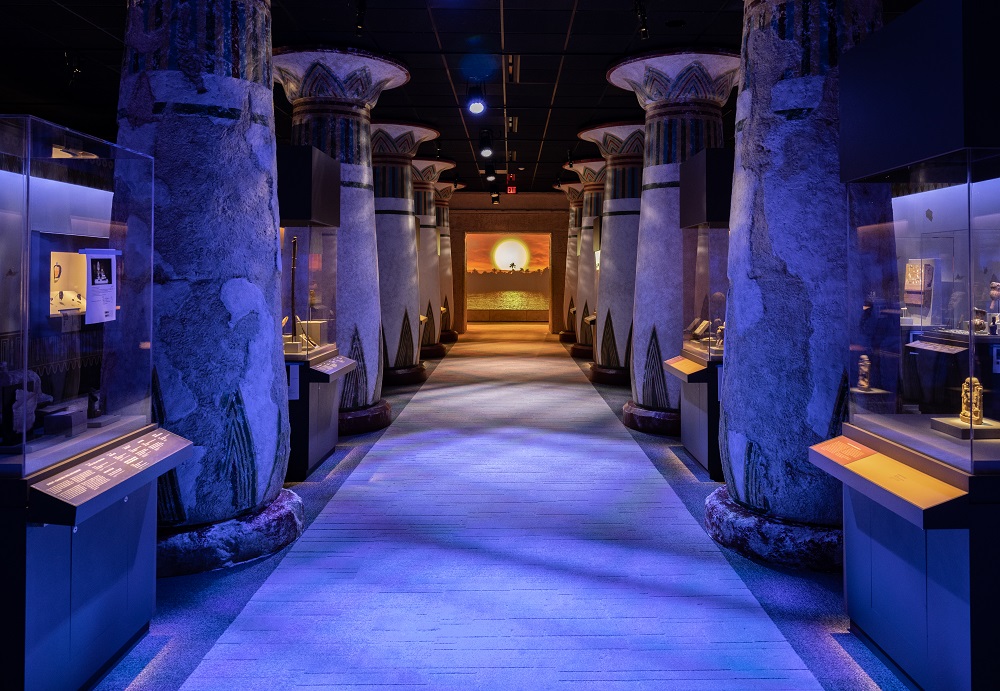 Any average museum-goer might think of HMNS, and a number of words would come to mind including fossils, artifacts, jewels and so on. Few may take things a step further and ponder deeper aspects of museum magic like lighting and storytelling. Expanding on these elements via research and theatrical-type mindsets strengthens the immersive facets of the hall.
Become an HMNS Member today and visit the Hall of Ancient Egypt for free every day of the year.