With Girls Exploring Math & Science (GEMS) just around the corner, we are excited to share the story of our first place Student STEM Ambassador group from last year – Girl Scout Troop 24987.
Each year at GEMS, we have students in grades 4 thru 12 participate in GEMS as Student STEM Ambassadors. They prepare a project relating to science, technology, engineering or math and present their findings to all of our GEMS visitors. These projects can cover anything from genetically modified organisms, to computer programming, to solar power to name a few. Last year, Troop 24987 decided to investigate something invisible that we encounter each and every day – electric and magnetic fields (EMF).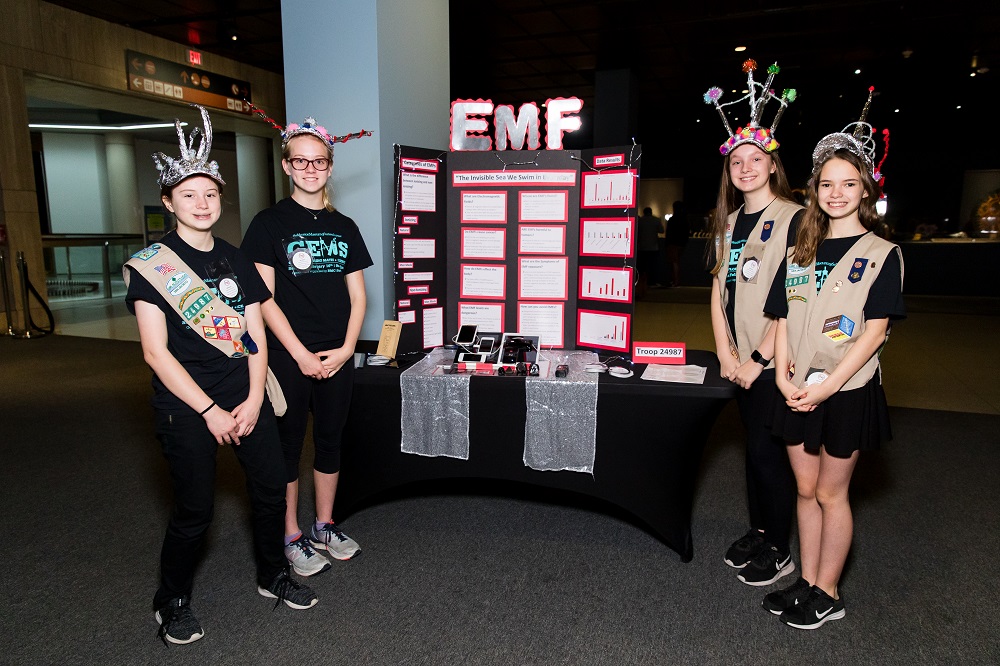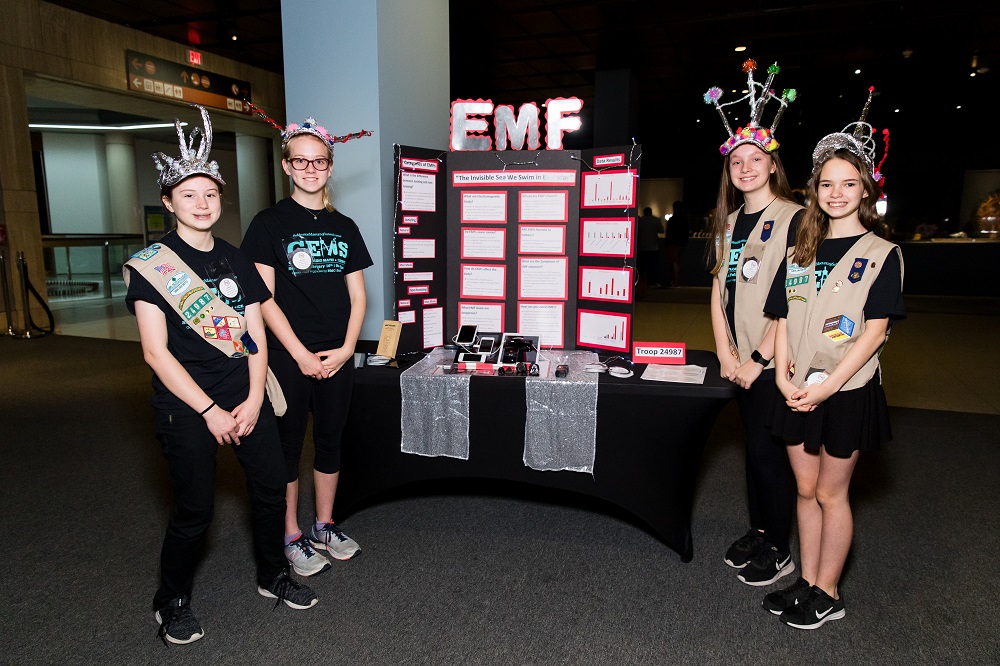 The project entitled "EMF – The Invisible Sea We Swim in Everyday" took a look at everyday objects (cell phones and tablets) that create EMF, ways that they could measure those frequencies, and everyday objects that they could use to block those frequencies. After conducting some research, the students decided which blocking materials to test and found the results to be shocking. Troop leader Sandra O'Guynn explained "The girls really enjoyed sharing their newly found knowledge on EMFs with those that stopped by their booth. Learning can be textbook, but presenting your knowledge AND the recipient is interested in what you are teaching, made the girls feel successful."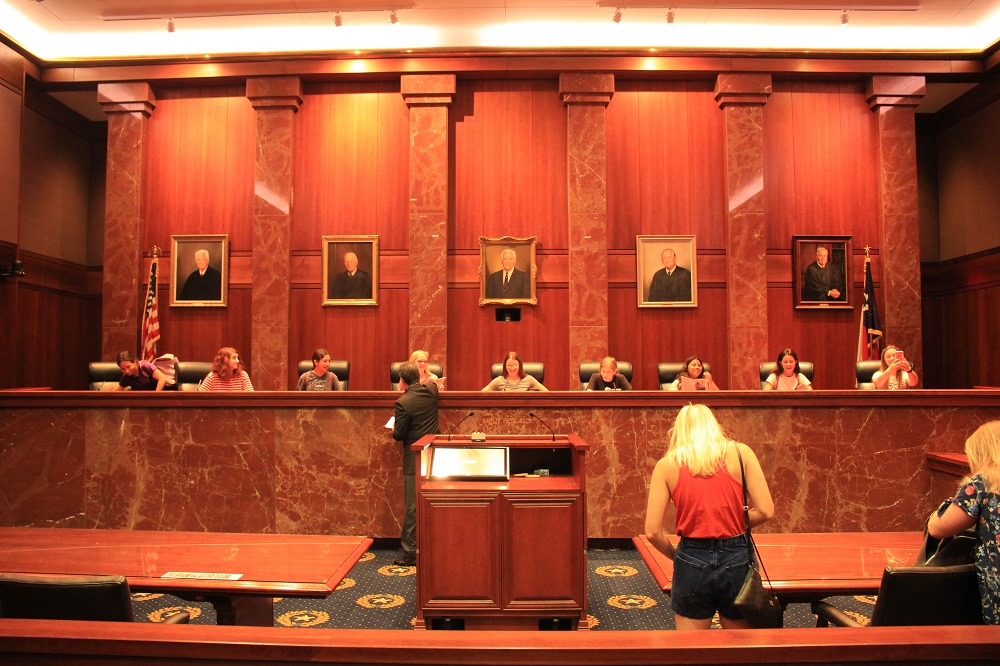 For all of their hard work, the troop earned first place at GEMS which allowed them to receive $1,000 in prize money to spend enhancing their STEM knowledge. They decided to take a trip to the Austin State Capital where they received a tour from Texas Senator J. Brett Busby and learned about how state senators operate when they are in session.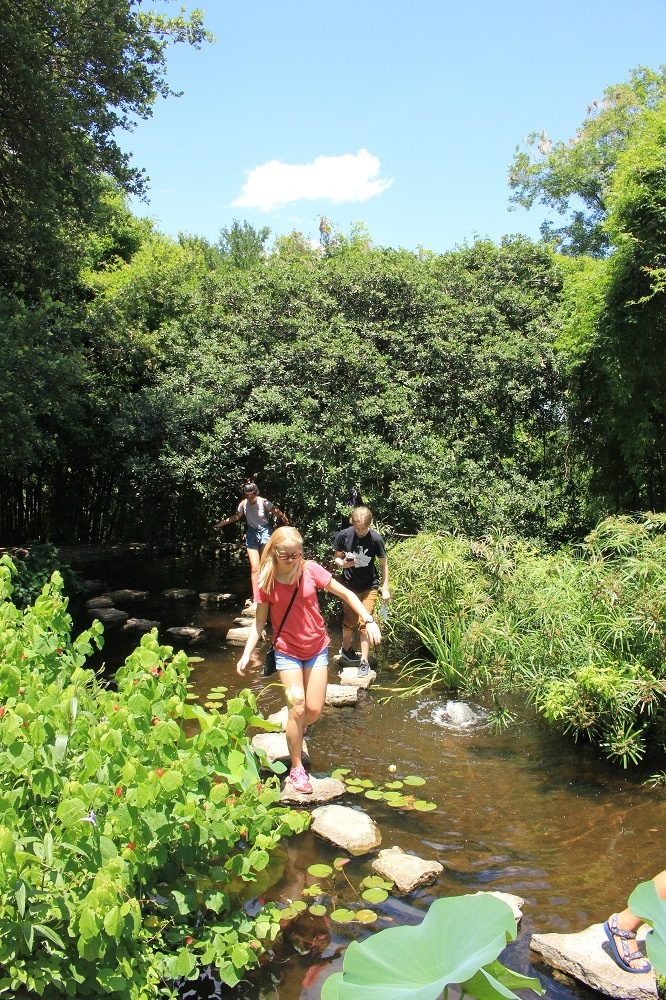 In addition to learning about state government, they visited the Zilker Botanical Garden and participated in a team building challenge course at Texas State University. Two of the girls enjoyed the project so much that they presented their research to the Girl Scouts and earned their Silver Award!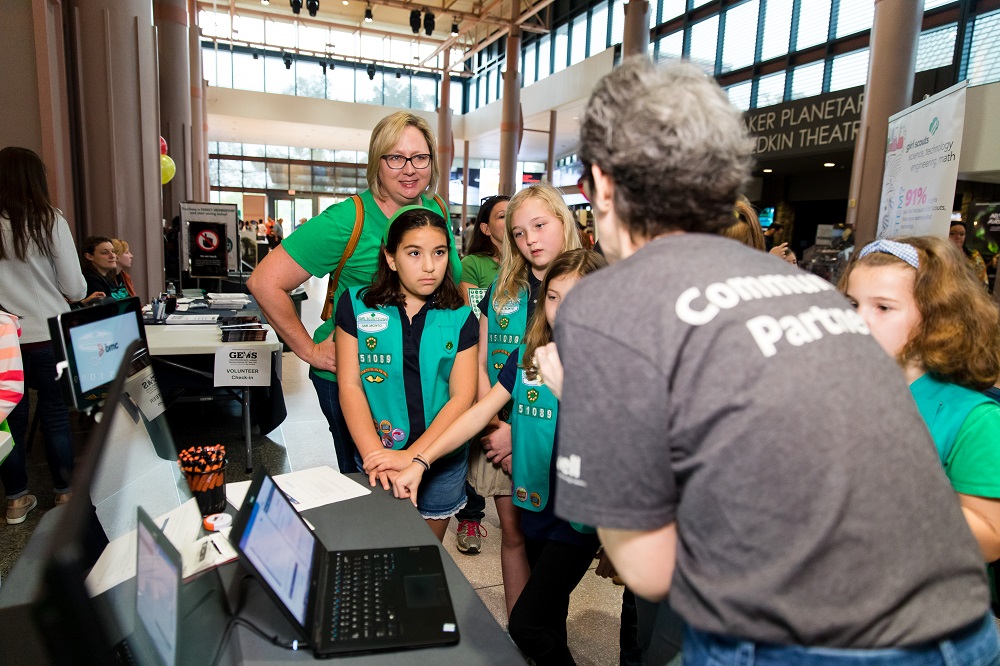 The GEMS event is open to everyone! We do have a number of Student STEM Ambassadors that present at the event, but students and families of all ages can come and experience STEM activities and demonstrations from our Student STEM Ambassadors as well as our Community Booths. O'Guynn shares, "As a spectator, you will see young minds in action, thinking about science in ways most do not even think of. Most give spectators something to touch or operate and are trying to make the world a better place."
Join us Saturday, February 15th, 2020 from 9am to 1pm to experience GEMS for yourself! Attendance is free with purchase of Permanent Exhibit ticket.