We all know that after a trip to the museum, you walk away armed with knowledge, filled with wonder and inspired to learn even more. But, let's be honest, it's pretty nice to get a new prof pic out of the whole endeavor. Our new exhibit Death by Natural Causes is packed with information about the everyday dangers that lurk in your life. You'll travel back in time and around the world to see exotic plants and animals. If that's not enough reason (it should be!), do it for the 'gram. The photo ops in the exhibit will make your feed a little macabre, spooky and #aesthetic. Our favorite dino T. rex went around Death by Natural Causes with his Polaroid to find the best selfie spots.
You don't have to go far to find your first photo op. The bewitching entry gate will make everybody double-tap.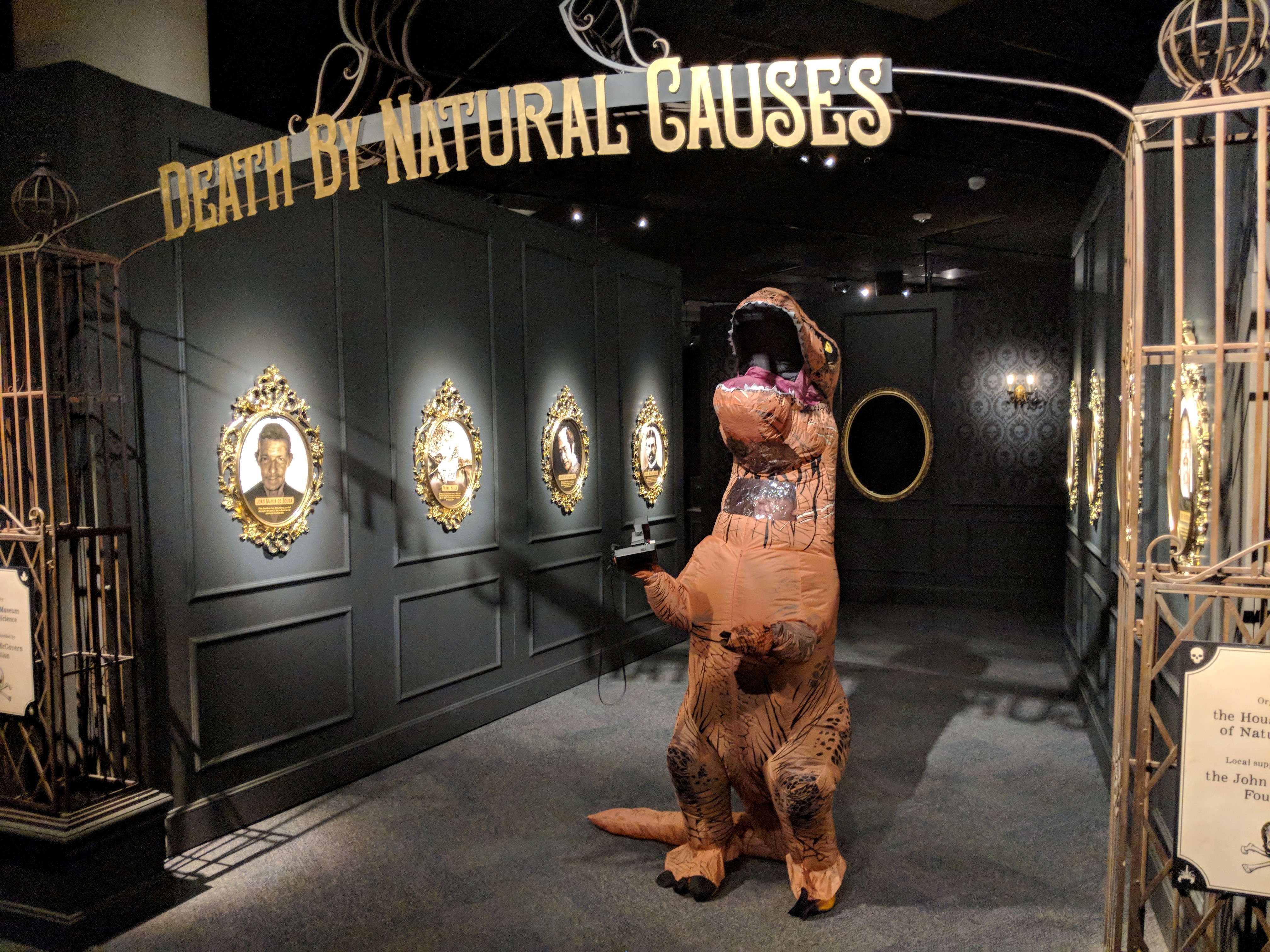 Mirror selfie like it's 2005.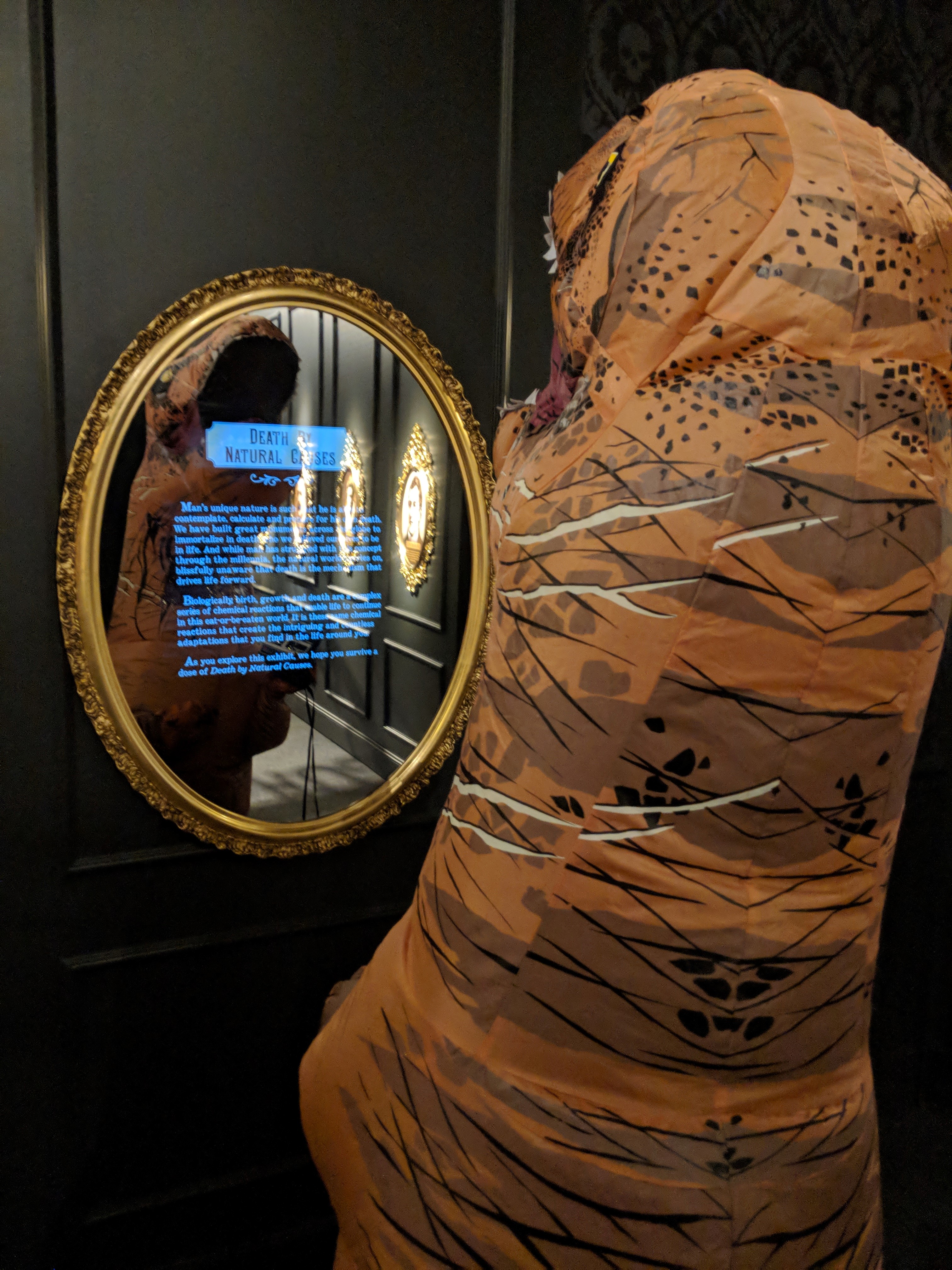 The things you fear most are the least of your worries! In Death by Natural Causes, you'll encounter some of the deadliest dangers in your life…like this bathtub? Trust us.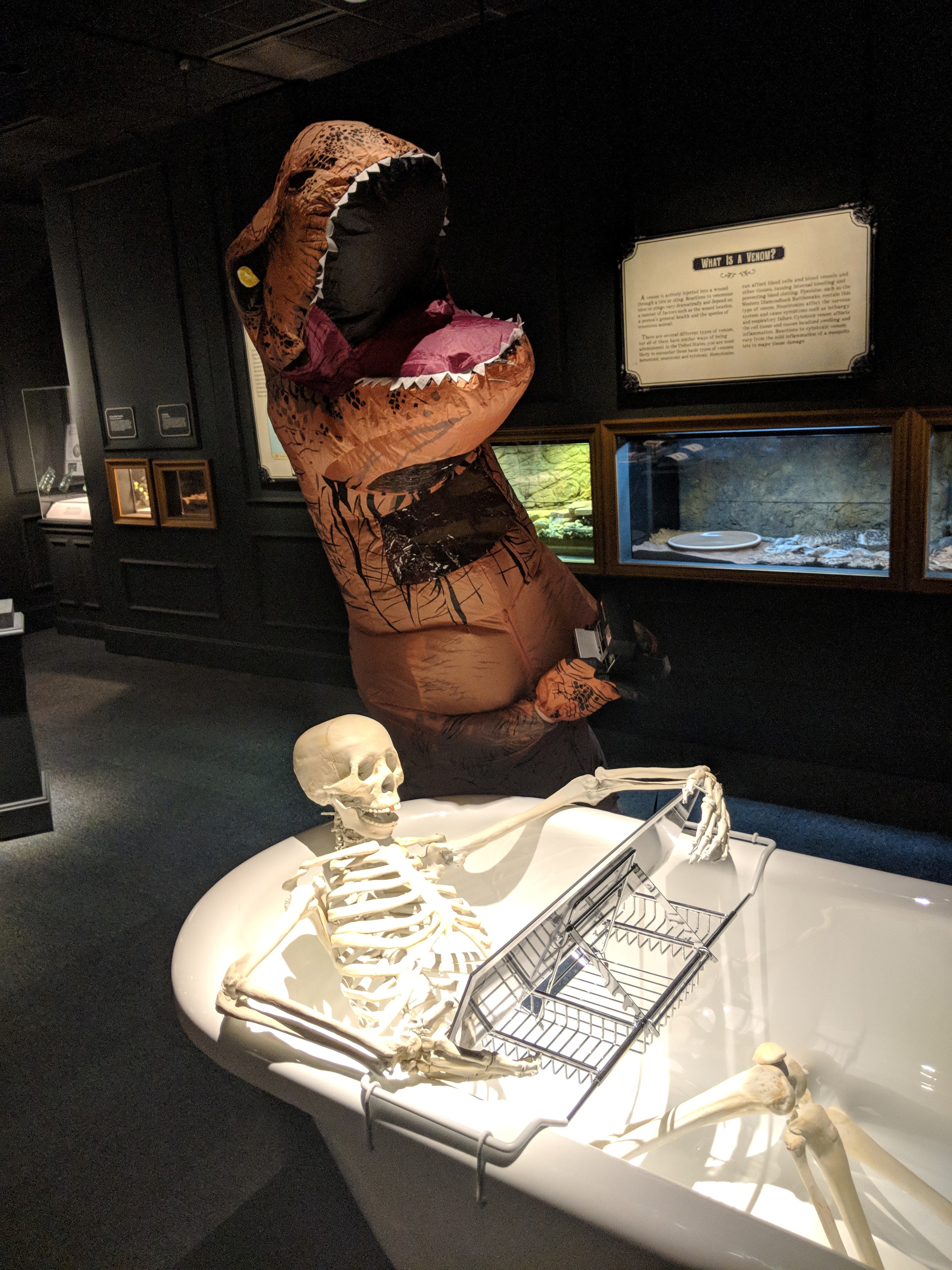 All this eerie backdrop is missing is a Victorian dress…oh wait, we've got that too. It just might kill you though.
You can learn more about the Arsenic dress HERE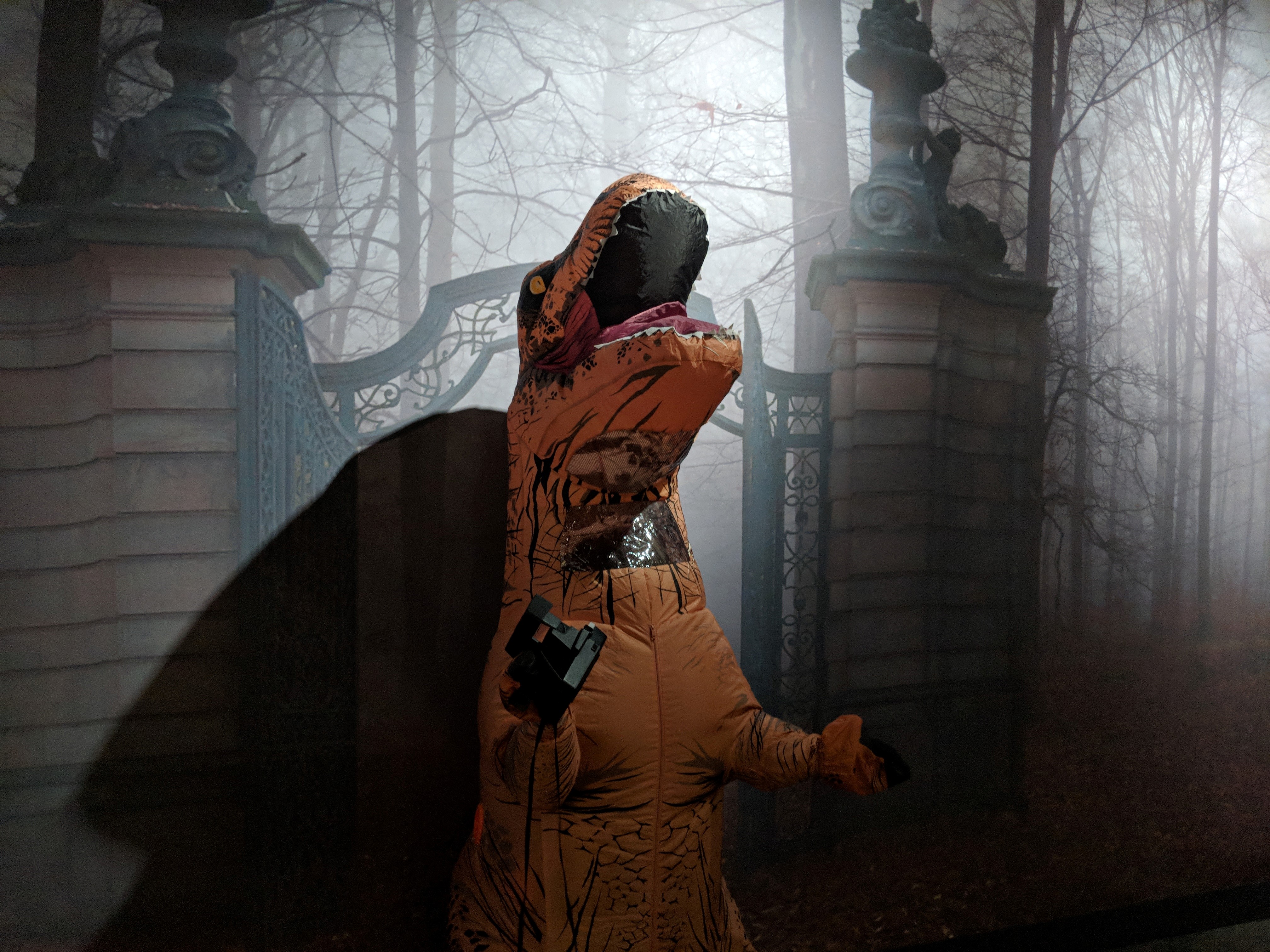 Could you outrun a Komodo dragon? Probably not.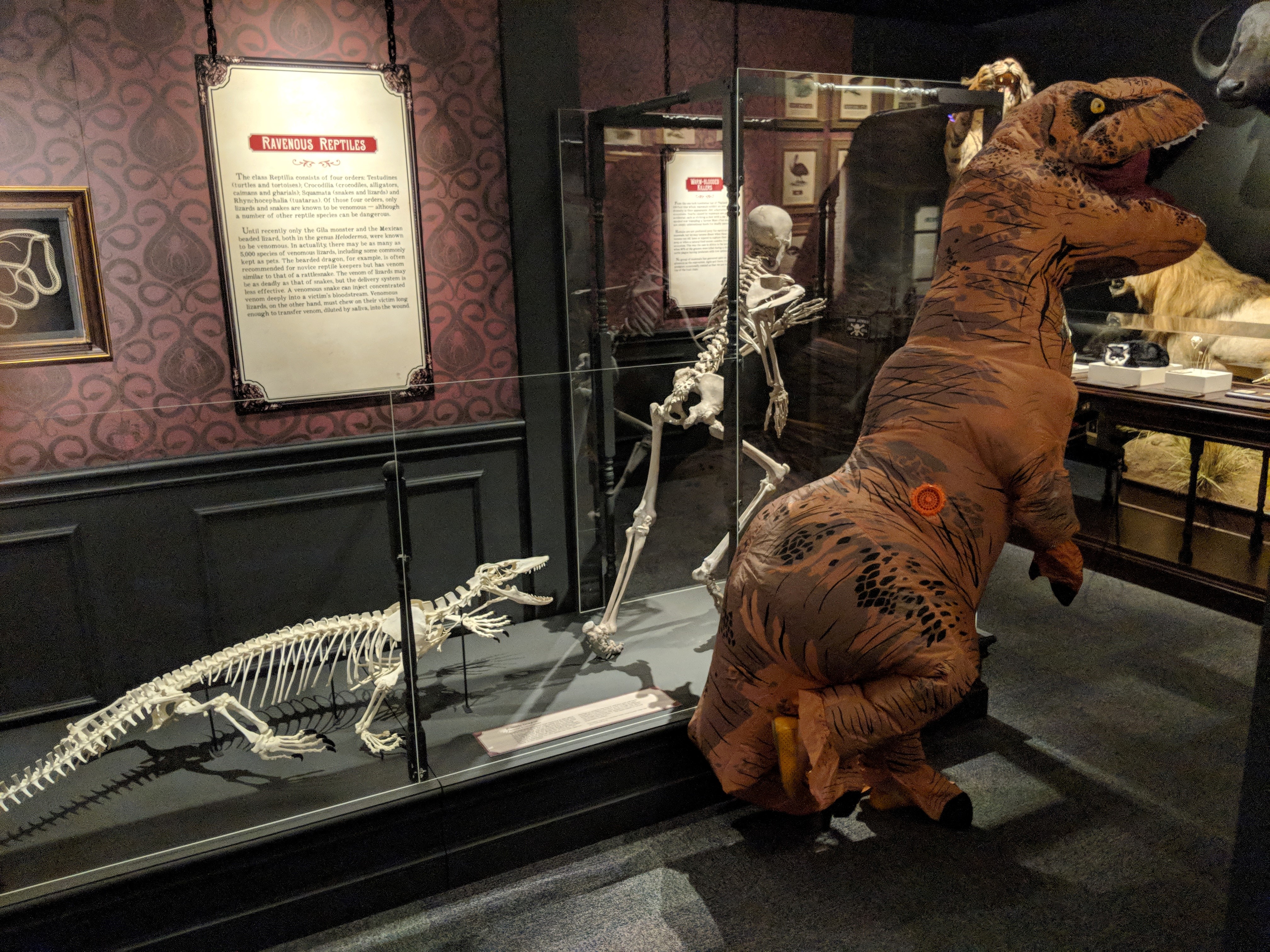 Finally, if you survive all of those dangers, you can broadcast it to the world (and sweep up all those likes)!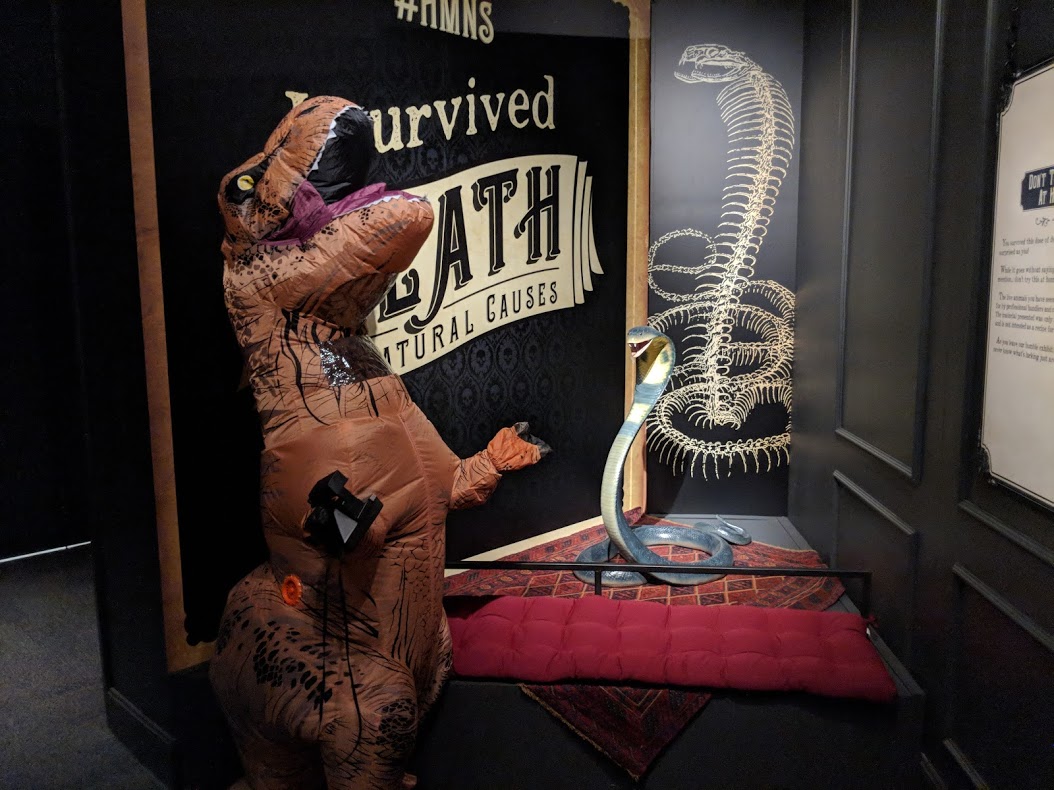 These are just some of the awesome places to take a selfie in the exhibit. We bet you can find more! Death by Natural Causes will be at HMNS until September 3, 2018. Come by this summer and get a dose of Death! Will you survive? Get tickets HERE