Lecture – Rewriting Modern Human Origins: Insights from New Discovery in Morocco by Shara Bailey
Newly discovered Homo sapiens fossils in Jebel Irhoud, Morocco, push back the origins of our species by 100,000 years. The fossils show that by about 300,000 years ago, important changes in our biology and behavior had taken place across most of Africa. Anthropologist Shara Bailey is part of the international research team that has been studying these fossils. In this talk Dr. Bailey will discuss her comprehensive study of the cranial and dental remains. She will also share how these fossils are reshaping our understanding of how we evolved. Dr. Shara Bailey is associate professor at NYU and research scientist at the Max Planck Institute for Evolutionary Anthropology in Leipzig, Germany. This lecture is cosponsored by The Leakey Foundation.
Wednesday, November 08, 2017 – 6:30 PM
Lecture – Roots of Knowledge: Saving Indigenous Plants for Our Future by Maria Fadiman
Shamans and healers have developed an intimate knowledge of the medicinal and sustaining powers of native plant species deep in the jungles of the Amazon basin and at sites across the world. The people who live in these environments identify the plants that cure specific illnesses and provide nourishment or that can be made into shelters, baskets and clothing. However, the indigenous cultures of the rainforest are often overlooked in the effort to understand the importance of this vast ecosystem to the health of our world.
In this special presentation, ethnobotanist Dr. Maria Fadiman of Florida Atlantic University will explores traditional knowledge–curative medicine and other benefits–while simultaneously addressing the struggles and successes in balancing resource use with sustainable collecting traditions.
This lecture is co-sponsored by HMNS and AIA, Houston Society with support from SABIC, Greg McCord, Sierra Club – Houston Regional Group, and Brazilian Consulate General of Houston.
Monday, November 06, 2017 – 6:30 PM
Teacher Workshop – Accessibility at HMNS
Tuesday, November 14, 2017 – 5:00 PM
Running Time: 3 hours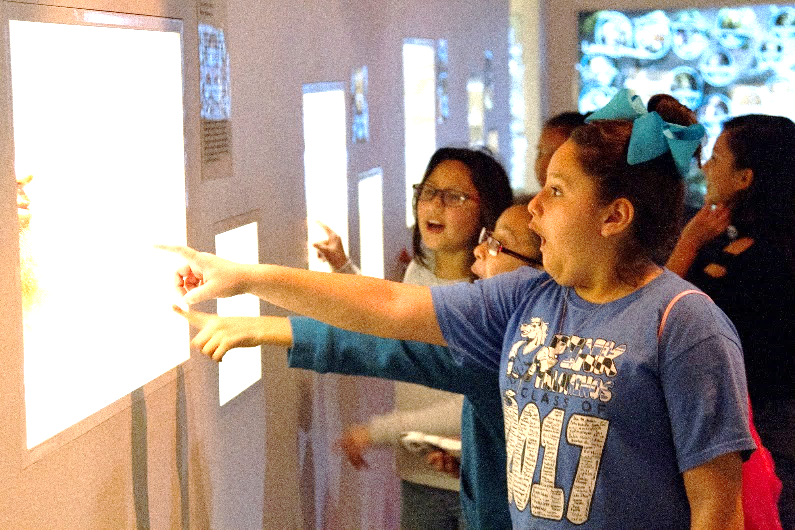 Explore HMNS as a resource for your special needs students and see the modifications made to our special Sensory Friendly School Day in December! Learn about the resources available to both you and your students throughout the year. Visit hand-on, sensory-friendly Cabinets of Curiosity, and wrap up the night with a modified screening in our Burke Baker Planetarium! Participants will receive three hours of CPE credit.
HMNS Catalysts Event: Yoga with the Dinosaurs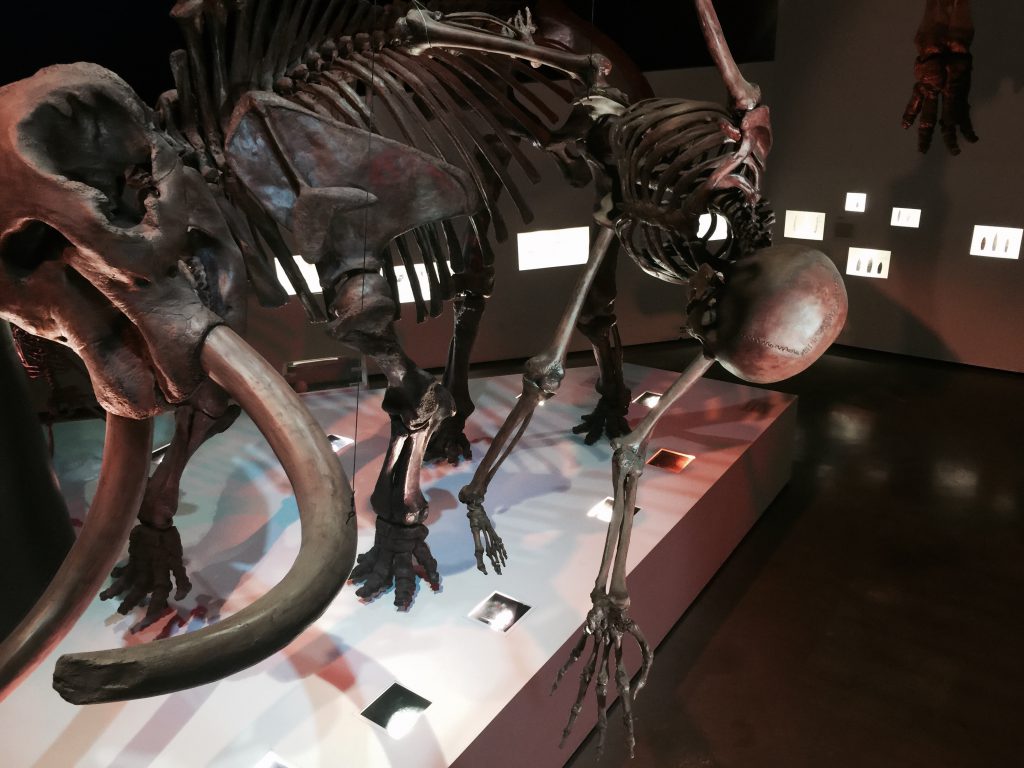 Join HMNS nd Revolution Studio for our first-ever evening of dino Yoga at HMNS! Perfect for avid yogis or beginners. Come out, learn, and have fun. Due to extremely limited availability, reservations are required.
Trains Over Texas
Arriving at the station Nov. 10!
All Aboard! 
Create holiday memories by travelling across Texas by model railroad in this scratch built "O" scale model. The multiple trains crisscrossing the state will visit important and unique places in the state's geology and physiography. Destinations include oil country salt domes, prairies and wetlands of the Texas coast and state and national monuments such as Enchanted Rock, Pedernales Falls, The Balcones Escarpment and Big Bend National Park. Along the routes to these geologic wonders the trains will also pass through Galveston, Houston, Dallas, Fort Worth, Austin and San Antonio with other surprises along the route.
This exhibit (the size of a tennis court) is the largest indoor "O" scale model railroad in Texas.  Don't miss what is sure to become a holiday tradition!
Free with museum admission.
The holiday season is a magical time – we make it even more so at HMNS Sugar Land with one of Fort Bend's most anticipated holiday traditions! Jingle Tree features a showcase of beautifully decorated trees that are up for bid in a six-day long, online silent auction. Our special touch? The trees are sponsored and decorated by Fort Bend designers, museum supporters, local celebrities and artistic visionaries!
Tree Lighting 
Friday, November 10, 2017
10 am
Join media and special guests to see the trees up close as they "come to light" in our first tree lighting ceremony. Event honorees, Seeju and Dr. Charles Dupre, will light the trees to begin our week long holiday celebration. Let the auction fun begin! For more information and reservations, please email sugarlandprograms@hmns.org.
Sponsored by Next Level Urgent Care
Bring the Bling 
Tuesday, November 14, 2017
9 am to noon
Spend the morning socializing with friends and seeing all the new trends in holiday decorating. You'll visit demonstration sessions, enjoy light bites and leave with exciting ideas for new holiday traditions.
Jingle, Jingle Mix and Mingle Happy Hour & Auction Close 
Thursday, November 16, 2017
5:30 pm to 8:30 pm
We'll wrap up the auction week with the always fun-filled happy hour, an evening of cocktails, tree viewing, on-line bidding and a fabulous bid board. You won't want to miss it!
Cookies with Santa
Saturday, December 2, 2017
10 am to 1 pm
Our family friendly Jingle Tree event, this is your chance to catch Santa and Mrs. Claus during their holiday visit to the museum. Enjoy holiday crafts and the tradition of cookies and milk. Be sure to bring your camera to snap some candids, too!
Sponsored by Newland Communities, Gingerbread Kids' Academy and Gingerbread Learning Center, HealthSouth and United Healthcare
2ND SATURDAY Is For Members!
Opening at 8 a.m. for Members only.

On the second Saturday of each month at our main location in Hermann Park, HMNS will open one hour early for Members only! See the Museum's permanent exhibitions—always free for Members—before the crowds. Get exclusive discounted entry to special exhibitions, and enjoy arts & crafts, touch carts and guided tours while you're here. Also featuring—Kid's Pass! Bring it back every 2nd Saturday and your child will receive a small prize!
2ND SATURDAY is always free for Members. Make the most of your Membership and join us for 2ND SATURDAY.
And don't miss out, now 2nd Saturday will now feature family programming from 9 a.m. to noon —with a different theme each month!
February: Science-y Valentines
Combine science and art to create a great gift for your loved ones this Valentine's Day!
March: Gladiator craft
Do as the Romans do! Join us and create a roman craft and visit our new Gladiator exhibit!
April: BOW (Bugs On Wheels)
Get a closer look at bugs from all over the world and learn about what makes them awesome!
May: Mother's Day related craft
Combine science and art to create a neat gift for your Mom this Mother's Day!
June: Face painter
Stop by and get an awesome design painted on your face!
July: Fossil Sort (each kid gets to take home one fossil)
Be a paleontologist for a day and help us search for fossils, you can even take one home!
August: Bird beak identification
Learn about adaptations through inspecting and identifying different bird beaks
September: Face painter
Stop by and get an awesome design painted on your face!
October: Archaeology
Join us for a hands-on archaeology activity!
November: Ornaments for Member tree
Create an amazing ornament, just in time for the holiday season! Take it home, or leave it hanging with us – come back in December to see it on the HMNS Member Tree in the Grand Hall!
December: WOW (Wildlife on Wheels)
See some of our favorite live animals up close and learn some of the neat things that make them so fascinating!
For information about Second Saturday at HMNS at Sugar Land, please click here.
Dino Discovery Day
Saturday, Nov. 11 | 9:00 a.m. – 11:30 a.m.
Tickets $45, Members $35
Treat your aspiring Paleontologist to breakfast, lecture and Paleo activities with the Museum's very own Associate Curator of Paleontology, David Temple, and his very special guest, world renowned paleontologist Dr. Robert Bakker.
After enjoying a full breakfast on the Morian Overlook with a stunning view of the dinosaurs below, Dr. Bakker will give an entertaining and educational talk and David Temple will host several Paleo activities in Moran Hall. Reserve your spot now!
Adults must accompany children.
For tickets, please call (713) 639-4629.