Halloween – the holiday to get creative with your look, the opportunity to go all out for one day. But what if you can invest in pieces that can be worn after Halloween? Below are four classic looks that are effortless and, by kicking it up a fashionable notch, don't seem at all basic. Allow us to justify your jewelry habit:
"Luck Be a Ladybug"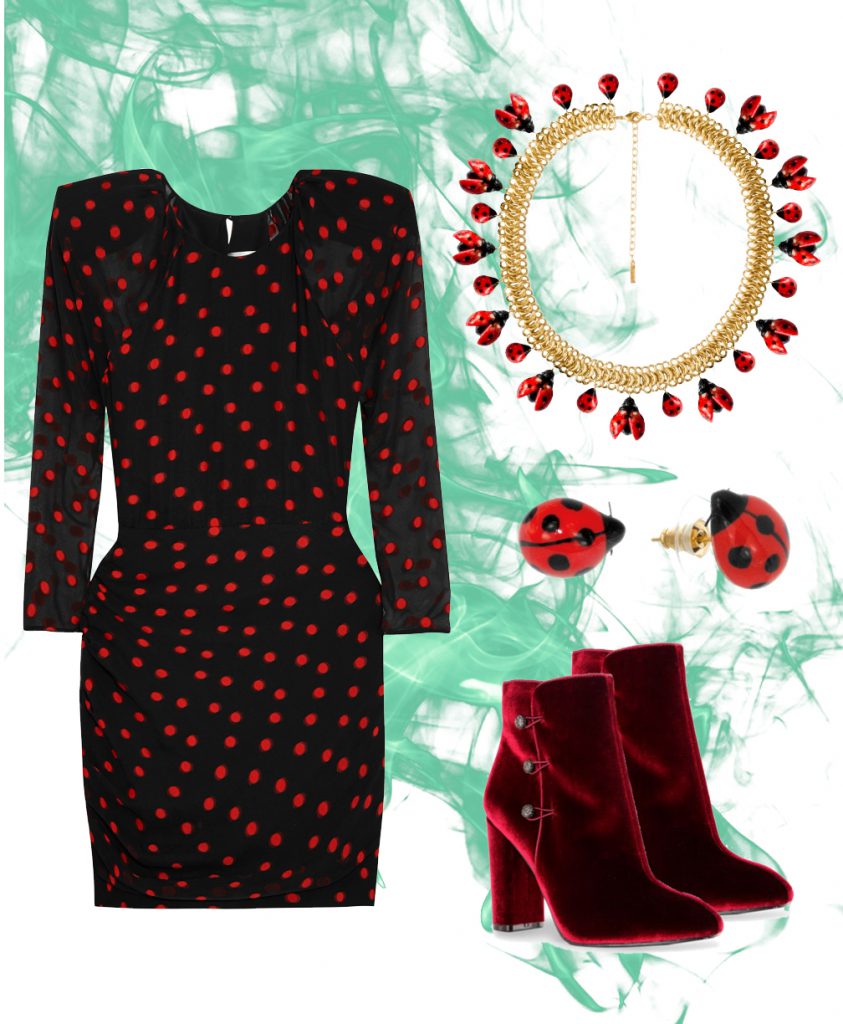 A red polka dotted black dress, plus red booties for the breezy weather, adorned with the Nach Bijoux Flying Ladybugs Necklace and Ladybug Studs. The star of this outfit is the necklace that contains nineteen hand painted porcelain ladybugs.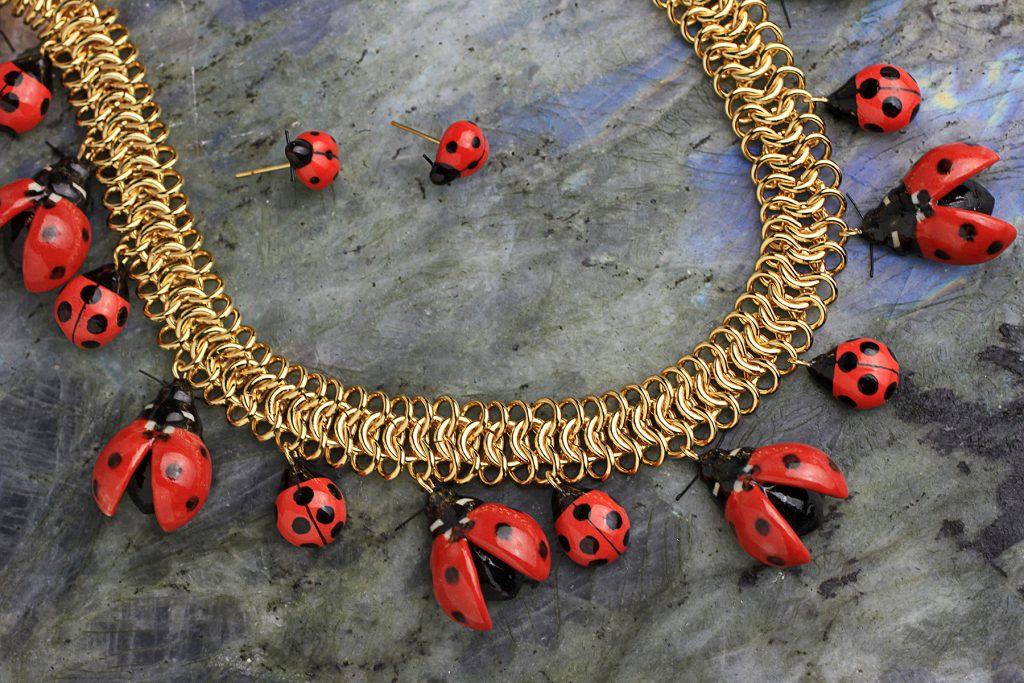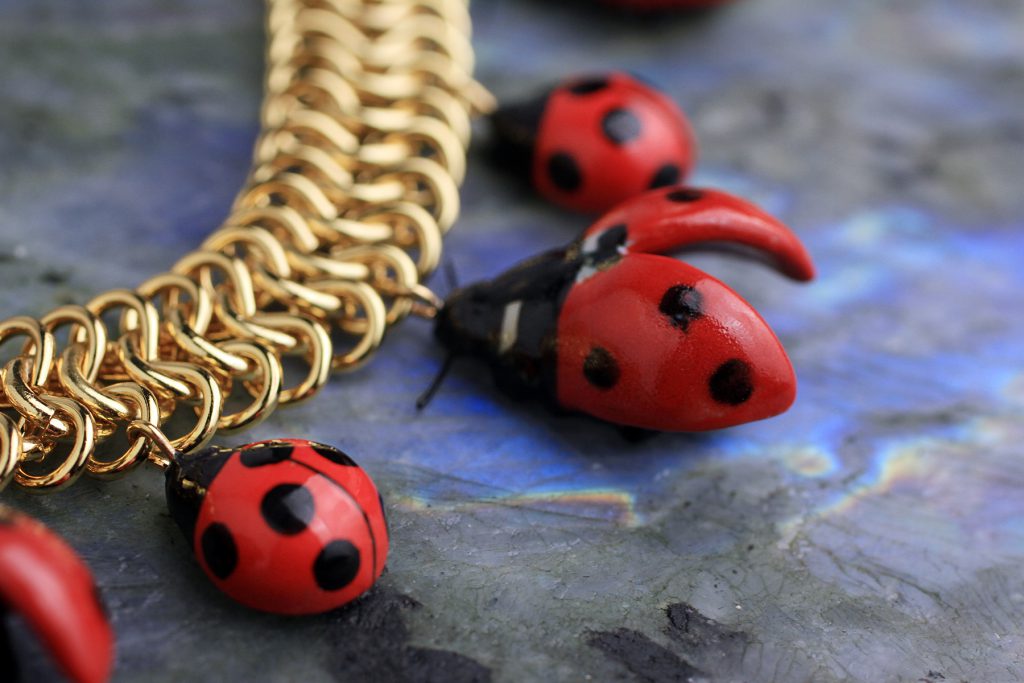 "Send in the Clown"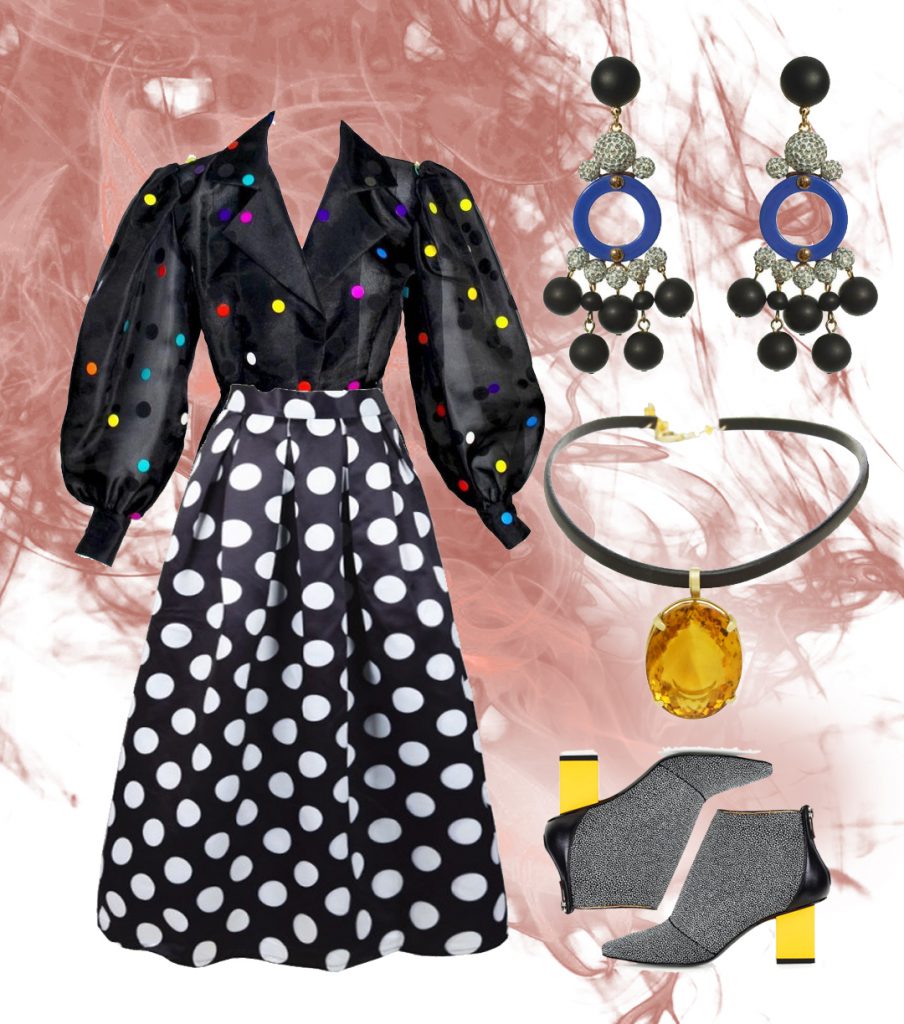 There is no doubt that Pennywise will be the costume of the year. Clowns can be creepy but can also be stylish! It can be a little tricky to pull off, but just think of being over-the-bigtop in just the right way. Throw on some color, exagerated volume, some pattern, and voila! Send in the clown.  Lele Sadoughi Bolevard Jet Cobalt Earrings paired with the Rebecca Lankford Citrine Choker makes for a nice color combo.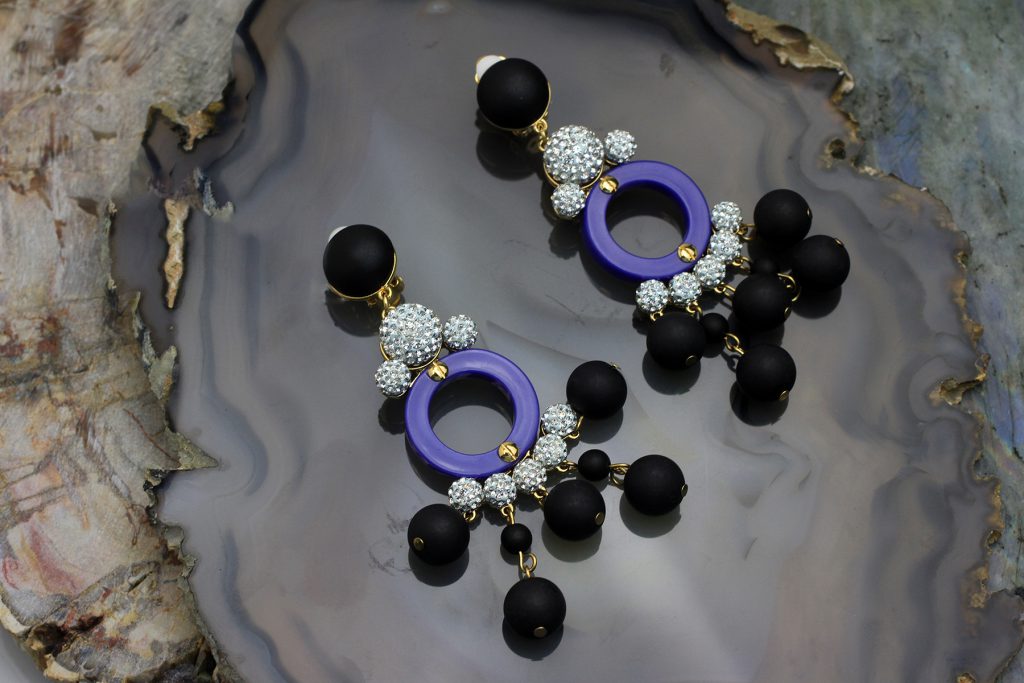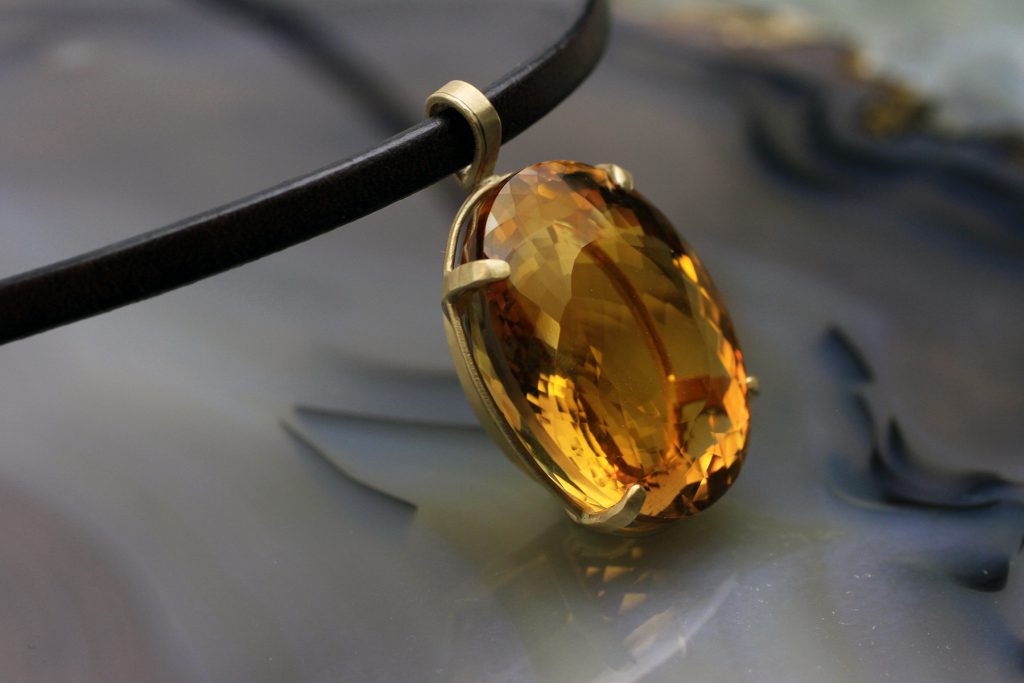 Fly Like a Blue Morpho Butterfly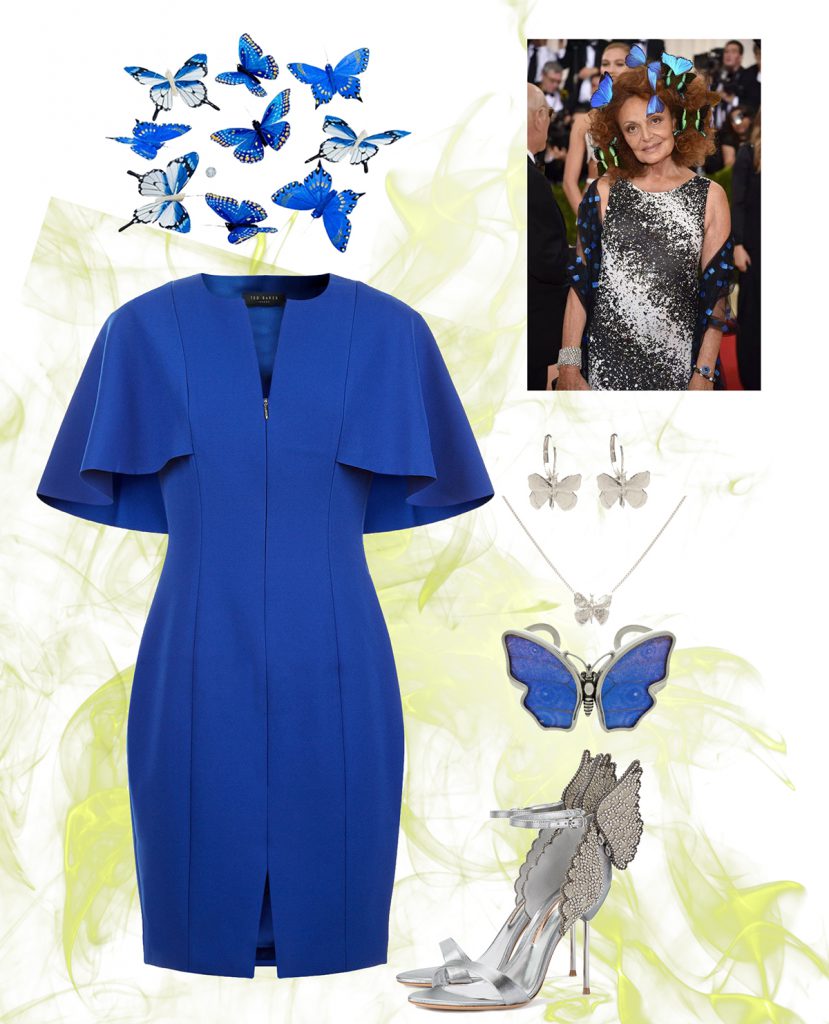 "Diane von Furstenberg at the 2016 Met Gala" is the inspiration for this high fashion look that goes from the office to the Halloween party.  The subtlety of the Wouters & Hendrix Silver butterfly earrings and necklace with the bold Blue Morpho Wing Cuff complete the look. For an extra bonus, weave the butterfly garland in your hair for a butterfly crown.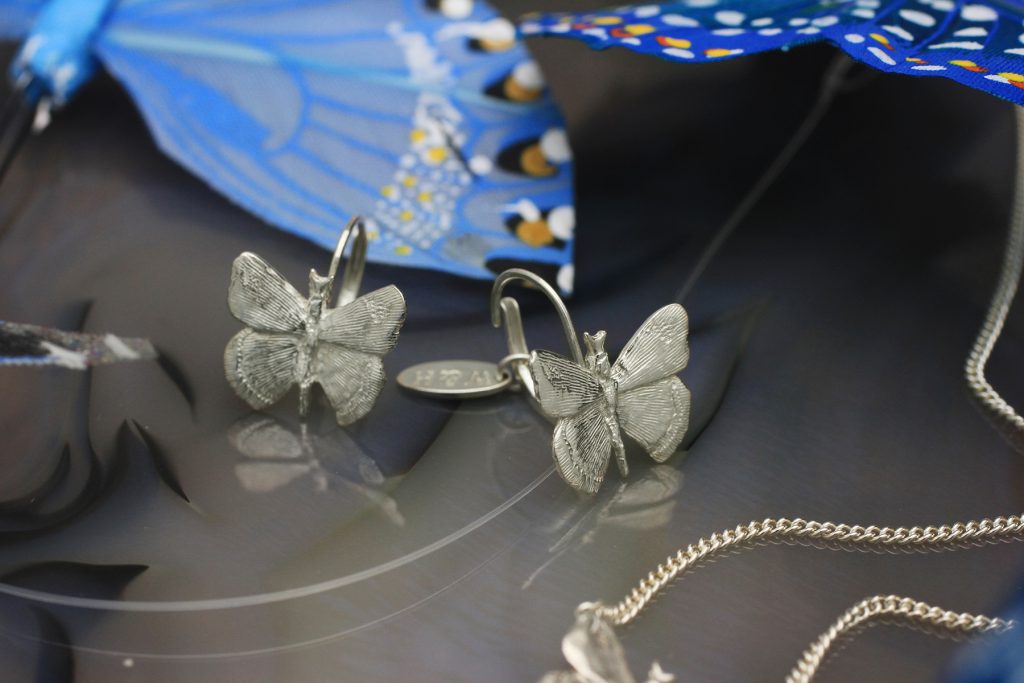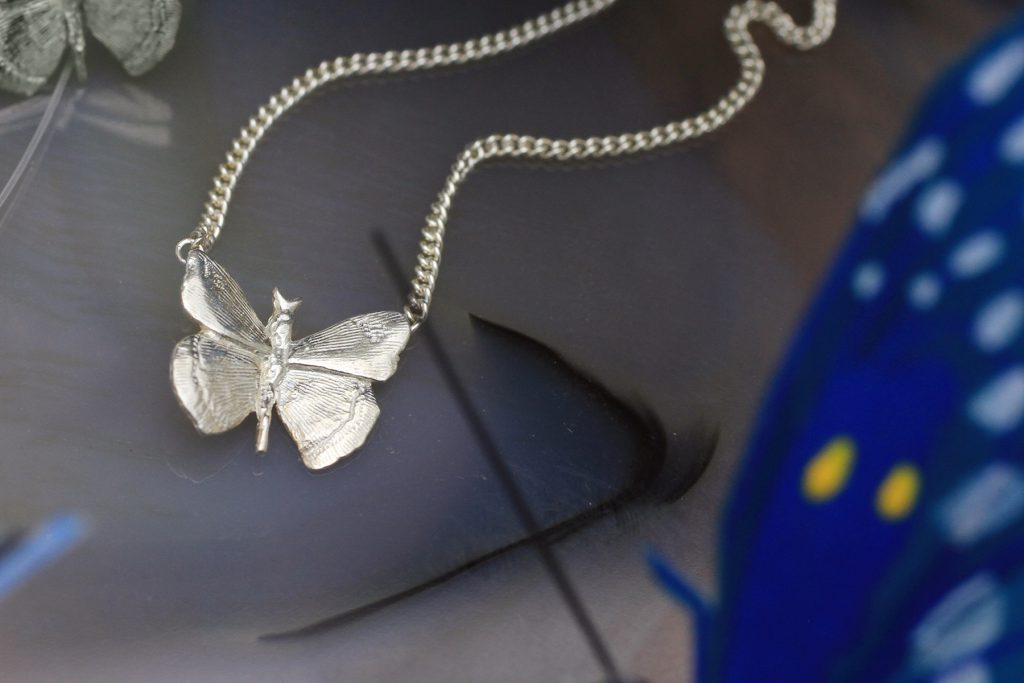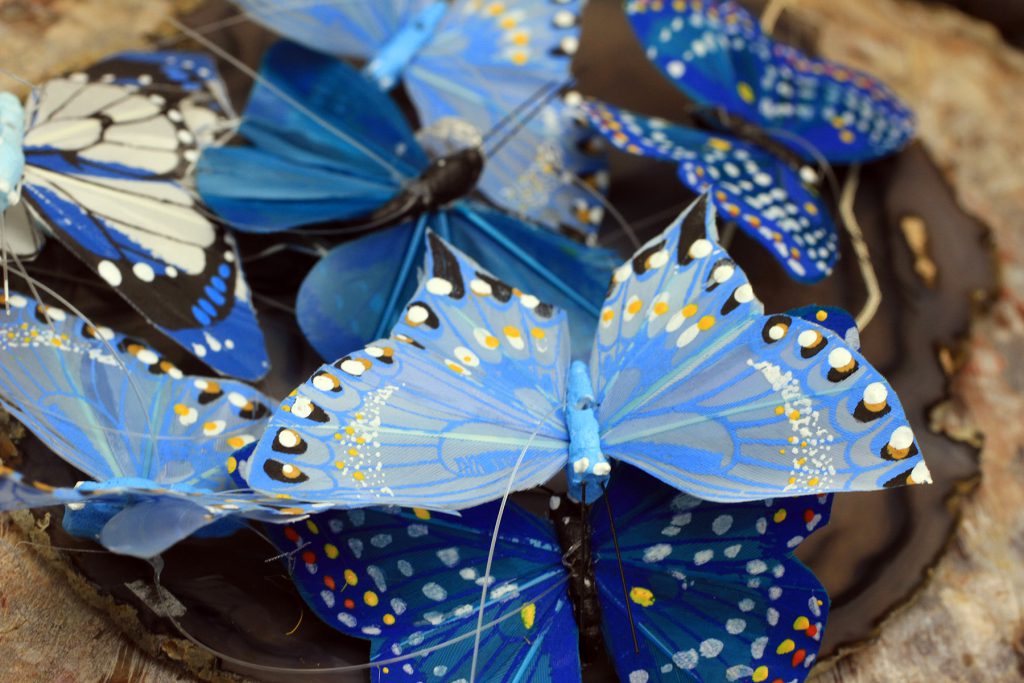 "We Are the Weirdos, Mister"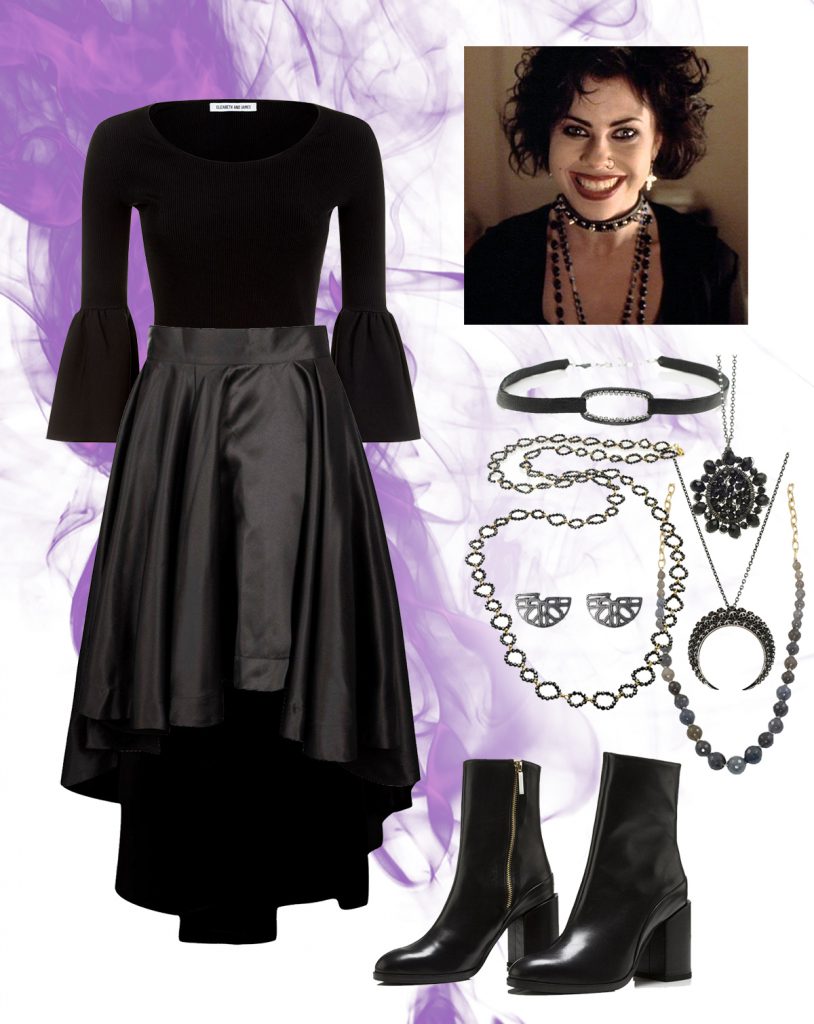 Halloween needs a witch. One of our favorite witches is Nancy from the 1996 film "The Craft." From the pitch black hair to her pitch black clothes adorned in dark necklaces, it's an outfit that you most likely have in your closet. The necklace look is all about the layering. Start with the long necklaces first: Mirta Tummino Black Garnet Continuous Link Long Necklace, Natural Agate Bead Long Necklace, Workhorse Selene Crescent Moon Necklace, and finished with the Dana Kellin Jet Necklace and Crystal Leather Choker. Top it off with the Lacar Icarus Silver Earrings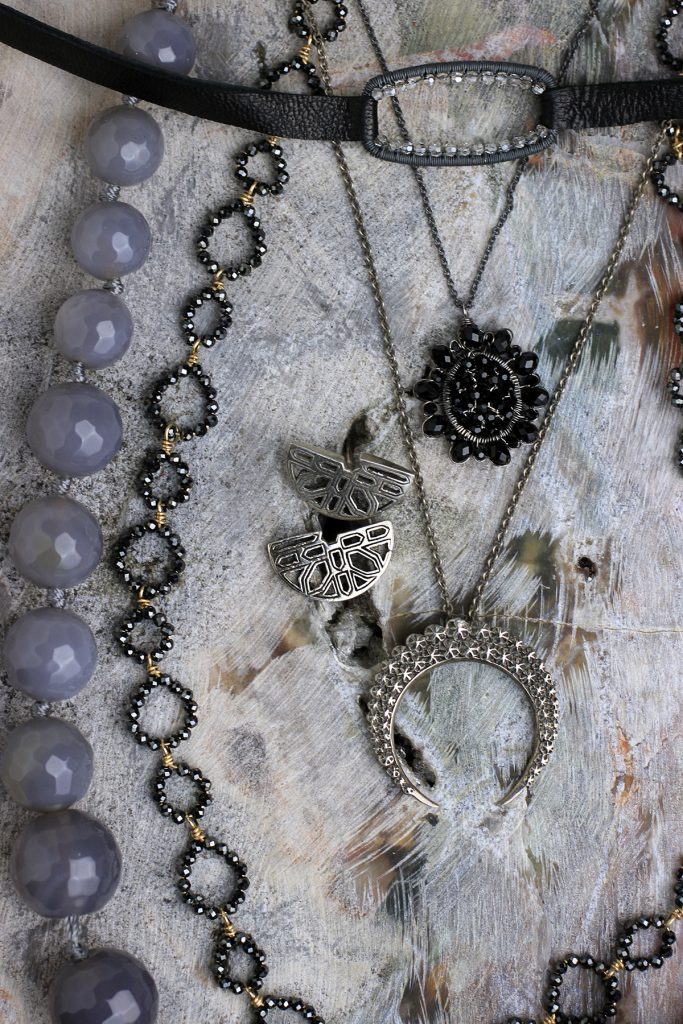 There you have it, four classic looks that will make you want to splurge in the name of the Halloween spirit.