BTS – HOP – The Reign of Mammals: Giants of the Pleistocene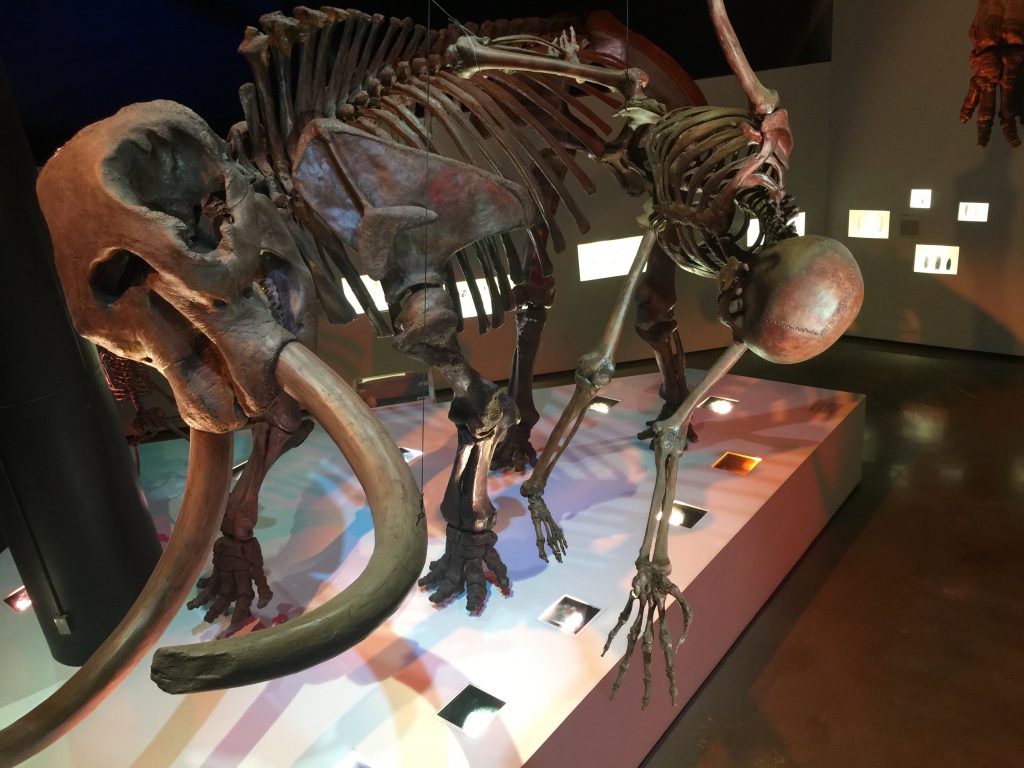 Because the Morian Hall of Paleontology is too large to tour in one evening, we are debuting a new series that will cover the hall section by section. Led by HMNS staff trainer, James Washington, each tour will include a hands-on fossil experience.
When the great dinosaurs died out 65 million years ago, our own class, Mammalia, took over. Meet the grand animals that dominated the lands at this time-sabretooths, mastodon, giant sloth, giraffe and more. As world climate turned drier and cooler, mammals responded with grass-chewing molars and hoofs designed for galloping over hard savannah soil.
Already sold out! But you can buy tickets for our next behind the scenes tour of our Morian Hall of Paleontology HERE
Members $15, Tickets $25
Purchase entire 6-session package by July 5 to receive discount pricing: Nonmembers $130, Members $70.
Gone With the Wind 
Friday, September 15 at 7:15 p.m.
The epic tale of a woman's life during one of the most tumultuous periods in America's history. From her young, innocent days on a feudalistic plantation to the war-torn streets of Atlanta; from her first love whom she has always desired to three husbands; from the utmost luxury to absolute starvation and poverty; from her innocence to her understanding and comprehension of life.
Sensory Friendly Event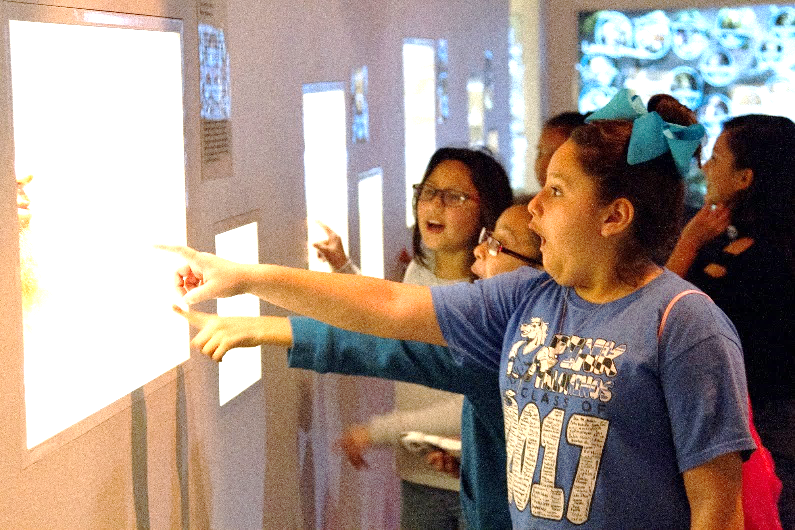 Join us for Sensory Friendly Events on Saturday, September 16 and Monday, December 4! On September 16, HMNS will open early at 8 a.m. with modified lighting and reduced sound to turn the museum into a more comfortable and welcoming environment for visitors with sensory sensitivities until 10 a.m. The Cockrell Butterfly Center will also be open with adjusted lighting and sound for all visitors to enjoy. The Burke Baker Planetarium and Wortham Giant Screen Theatre will have special screenings from 10 a.m. – 12 p.m. with the house lights on, volume lowered and in 2D (no 3D glass required). On December 4, the Museum will be modified for sensory sensitivities all day from 9 a.m. – 5 p.m. Be sure to check out our Accessibility resources from Museum Services, or print them out yourself and bring them with you!
Tickets for Sensory Friendly Event are the same price as regular operating hours. As always, HMNS members will receive free admission to the permanent exhibit halls and discounted admission to all special venues. Visit our membership page for more information on joining the HMNS member family. We hope to see you there!
Fossil Wash Day
Saturday September 16; 9:00 a.m. – 12:00 p.m.
This hands-on science experience is included with regular admission!
Wash, rinse, repeat! You have a role to play in the scientific process, searching for bone fragments and objects of interest in dirt excavated from the HMNS dig site near Seymour, Texas.  Join us for a morning of fun as we get messy, washing and sorting approximately 1,000 pounds of red Permian dirt.
Included with regular admission