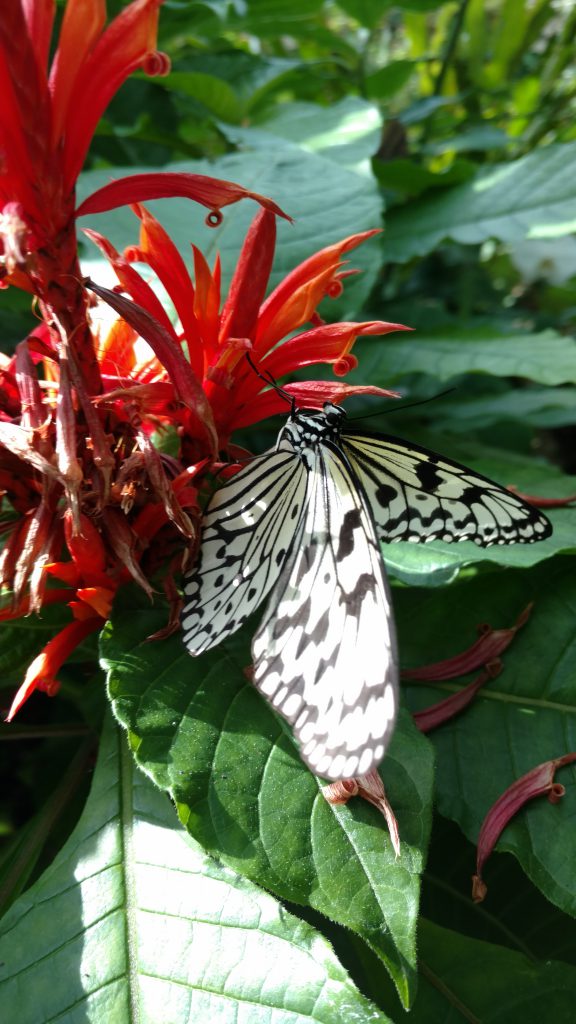 Day: Saturday September 30, 2017
Time: 9am-noon
*Location CHANGE*: Ground level. Outside of the HMNS main entrance by the Sun Dial
Some people might not think that fall is an important time to add plants to your garden, but this couldn't be further from the truth! Here in Houston, fall is a very active time for the butterflies and other pollinators. The fall monarch migration is currently making its way through our area and will be continuing through November. To ensure that the travelers have enough host and nectar resources, it's vital to rededicate time to your pollinator gardens. It is especially important this season after Hurricane Harvey wiped out a lot of the natural habitats for all butterflies along the Bayous and surrounding areas. In addition to the famous migratory monarchs, we must also look out for the non-migratory Monarchs, Queens, Swallowtails, Sulfurs, Crescents, Longwings, Buckeyes and all of our other fluttery friends.
We have dedicated much of our time this year to propagating plants for our butterflies. We started stratifying milkweed seeds last December, and after nine months we have seven different species of milkweeds that will be available at the plant sale. These milkweeds have been grown from seed and are 100% pesticide free! There will also be a larger than usual selection of Passion vines.
To see the complete list of available plants, please click  HERE
Important facts to know:
There is a location change! This year it will NOT be on the roof, but outside of the main entrance on the lawn. Hopefully this will make it more accessible to our visitors (Please see map  HERE ).
Don't forget to bring your wagons! We will provide some, but they do go quickly.
If you are loading up on plants, there will be a holding area while you check out. There will be a loading zone available for you to pull around and load up your plants.
The hold area will only be available during the hours of the sale (9am-12pm).
Museum members, as always, get 10% off of purchases.
30 minutes of free parking in the HMNS garage when you spend $30 or more. Parking pass must be validated with time stamp.
We will accept Cash/Check/Card.
**Can't make it to the plant sale but still want to purchase plants?? Have no worry! Any leftover plants will be available for purchase BY APPOINTMENT the week following the plant sale (Monday Oct 2-Friday Oct 6th). Please email Theresa at tfreiburger@hmns.org to set up a time or view the current availability list. 
We hope to see you next weekend!