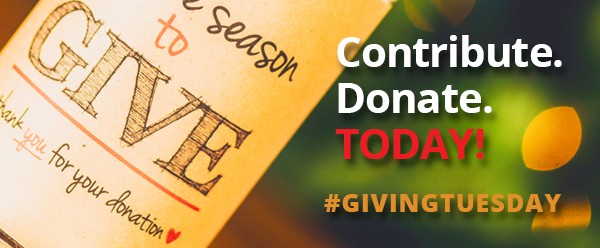 This month we are celebrating #GivingTuesday by sharing stories of all the wonderful people who donate their time and money to continuing HMNS' mission of furthering Science Education. Faith donated the profits from her lemonade stand to help us out, this is what she has to say about it.
If you are interested in more information on what you can do to help HMNS out, check out our Giving Tuesday page
And if you are interested in giving to HMNS this holiday season, here is a link to our donations page
And here's a transcript of our conversation:
Question: Faith, what is it that you did for the museum?
Answer: Well first I donated money in my sister's name, Cecilia, and also me and my cousins raised a lemonade stand and I wanted to donate to the museum, and then my cousin wanted to donate to butterflies and my mom was like "Hey that's perfect! Why don't you donate to the museum?" and I wanted to give the money to the museum.
So, she posted it on Facebook and then we went to people's doors that were close to our house and asked if they wanted to come get some lemonade and we got some lemonade from the grocery store  and then we put out some cups and some lemonade and a little water bottle for tips and we donated the money.
Question: Why did you donate the money you earned to the museum?
Answer: Because I like all of the things here, I like when they have expeditions and new exhibits… I like coming here to see the dinosaurs and I really like to see the animal exhibits upstairs.
Question:What is your favorite dinosaur and why is it your favorite?
Answer: T-rex, because it's really the dinosaur everyone knows, it's the king of the dinosaurs and my favorite type of dinosaurs are Therapods
Question: What would you tell other people who are interested in helping out HMNS?
Answer: Just probably raise money or give your money to the place that you like.