Well, the news is out, and here's the scoop. The Houston Museum of Natural Science is involved in the next great discovery in the world of paleontology. In the forests of Myanmar, scientists have unearthed several pieces of 99-million-year-old amber that contain some of the best-preserved prehistoric lizards ever found. These little creatures walked alongside Tyrannosaurus rex, but encased in fossilized tree resin, they seem perhaps days old. The skin and soft tissues, the color of their scales and even their tongues have all survived millions of years of geologic time.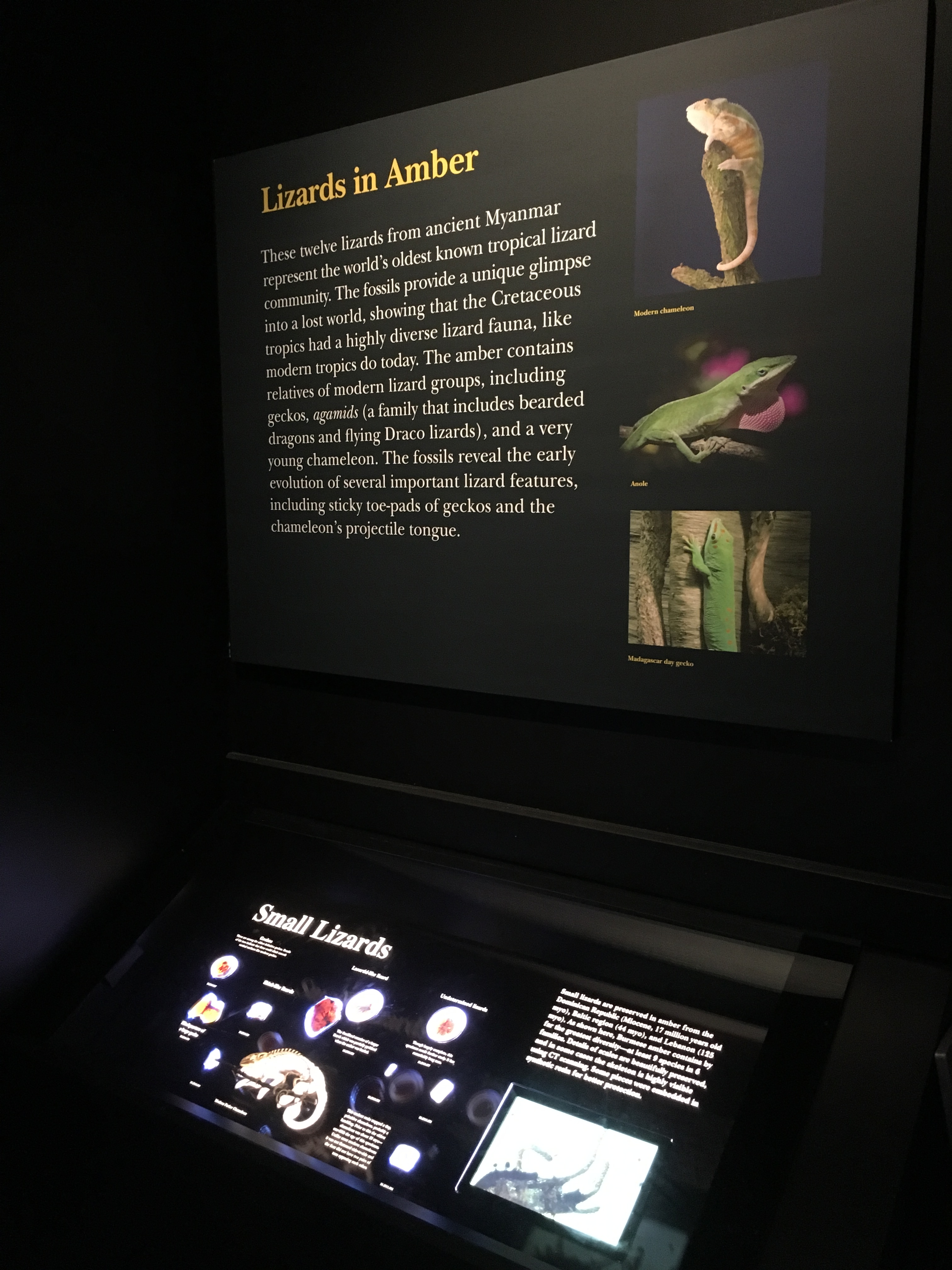 HMNS unveiled these specimens the morning of Wednesday, March 30, as part of our newest exhibit, Amber Secrets: Feathers from the Age of Dinosaurs. This announcement follows a social media buzz created by a paper published in Science Advances, written by Dr. Juan D. Daza of Sam Houston State University and co-authored by Dr. David Grimaldi of the American Museum of Natural History, curator of the Amber Secrets exhibit. The paper outlines the significance of this incredible discovery, crucial to a deeper understanding of the ecosystems of the mid-Cretaceous.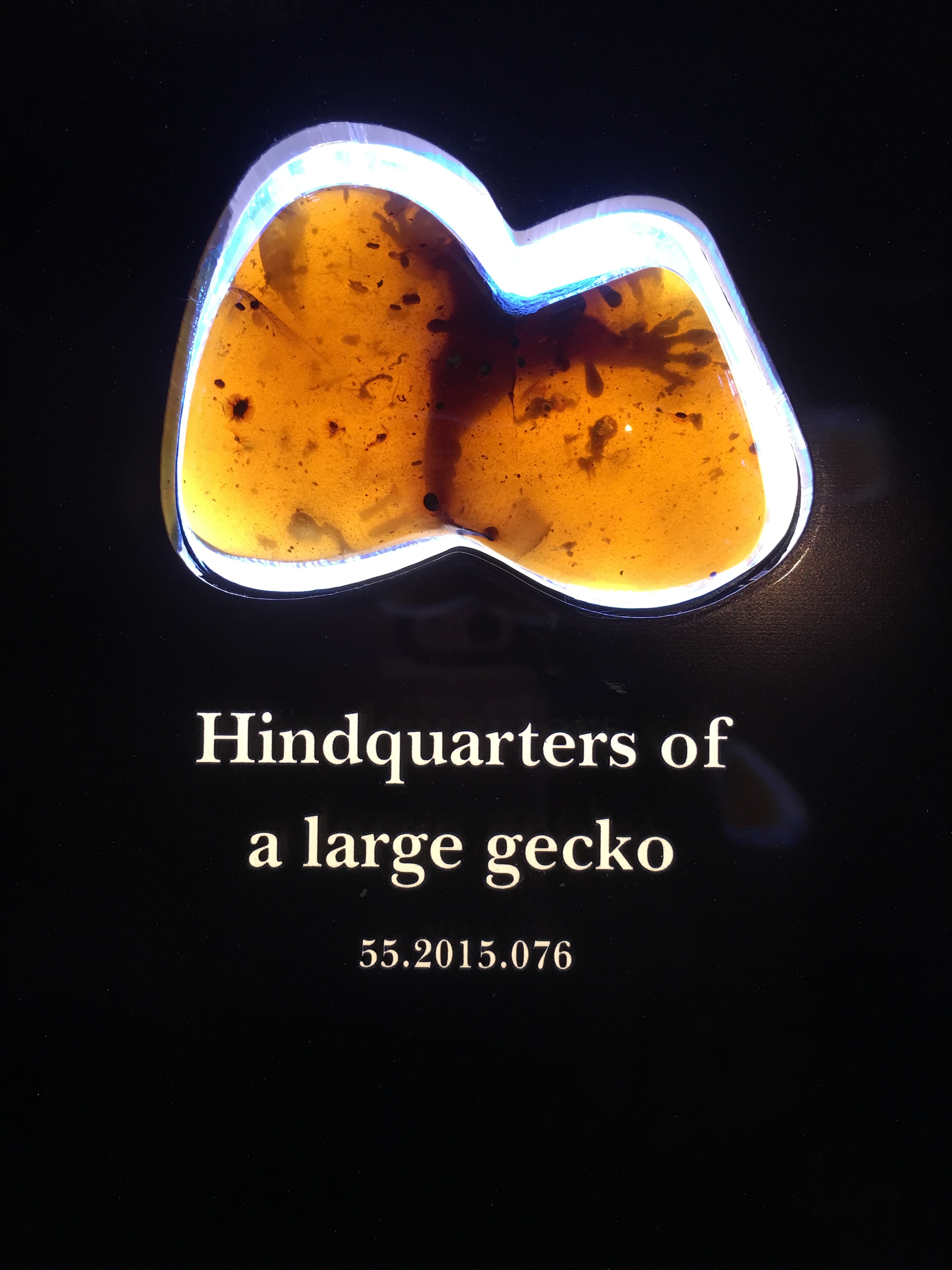 Unlike most fossils important to paleontology that amount to little more than mineralized skeletons, these lizard specimens, measuring a half-inch to almost two and a half inches, offer tissue samples allowing scientists to get an intimate look at these extinct reptiles down to the cellular level. Using CT scanners and 3D printers, paleontologists can zoom in and reconstruct these specimens in high detail, creating fully articulated copies of these ancient animals for research.
The favorite of the collection is an ancestor of the modern chameleon. A curling tail and features of its skull suggest it may have fed and moved similarly, but were it preserved in rock, these details would have been lost. Through the golden lens of amber, this lizard, like the others, looks out at us from across the expanse of time.
These lizards aren't the only rock stars of this exquisite collection of Burmese amber, also called Burmite. The collection opened Feb. 19 showcasing more than 100 specimens containing feathers, invertebrates, fungi and flora preserved with incredible detail. Using modern technology, paleontologists are learning more about the ecosystems in this cross-section of time than ever before. These faithfully-preserved samples of ancient life allow us to peer across deep time and discover proof that feathered creatures lived alongside Tyrannosaurus rex and Triceratops, and evidence that could explain the development of the relationship between angiosperms and pollinators. The solutions to scientific puzzles like whether dinosaurs had feathers and the exact era in which plant life began to develop flowers could be contained inside these beautiful gold-glowing fossils.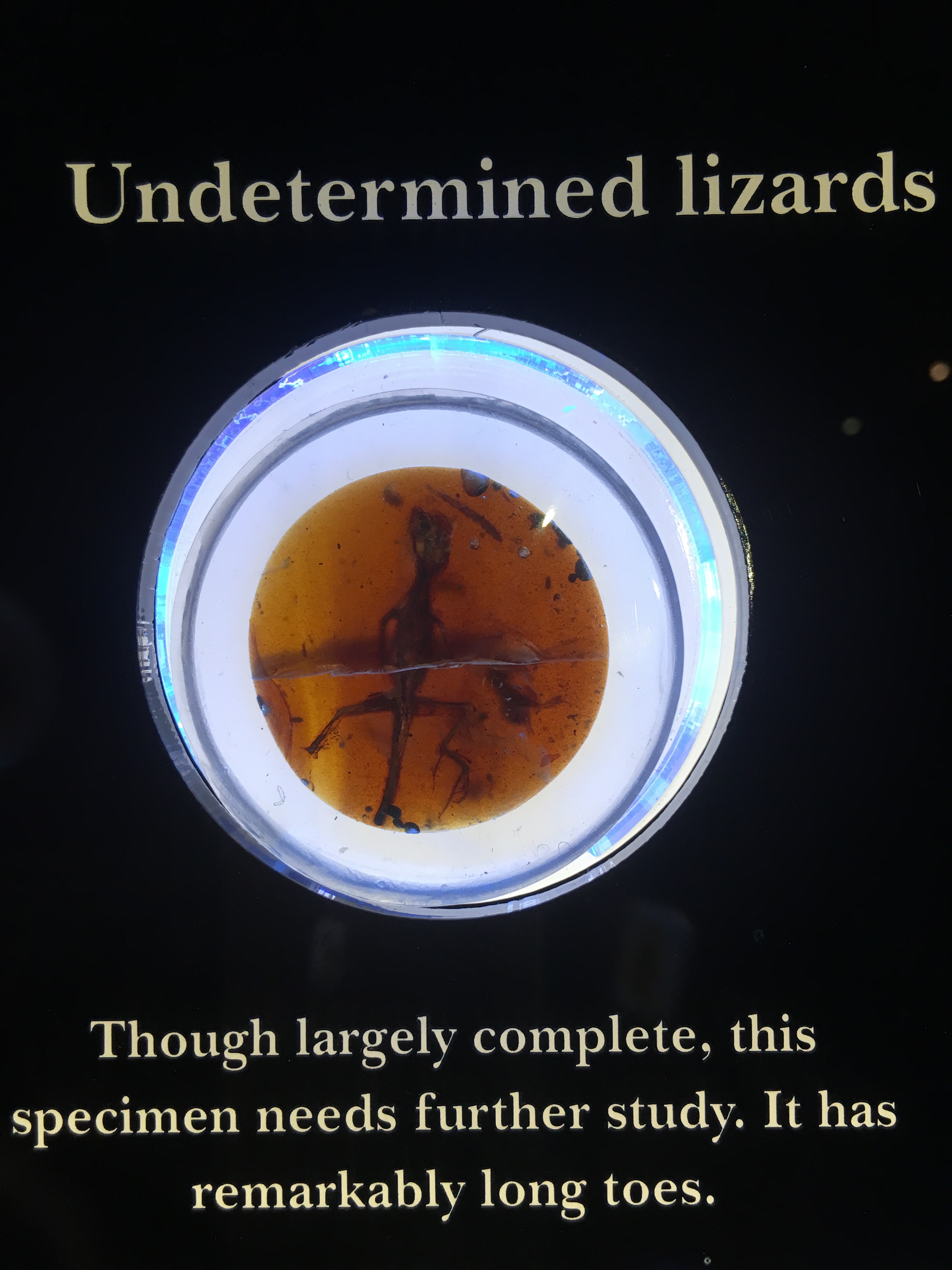 Don't just read about these amazing discoveries online; come meet these time-travelers for yourself, and learn the secrets they have to tell in Amber Secrets: Feathers from the Age of Dinosaurs while there's still time. Open now through March 26, 2017.