Saturday, April 18, the Houston Museum of Natural Science was the stage for Science Hack Day Houston! This is the second year in a row that we have been able to host this event presented by Brightwork CoResearch. For those of you who are unfamiliar with Science Hack Days, here's a quick synopsis.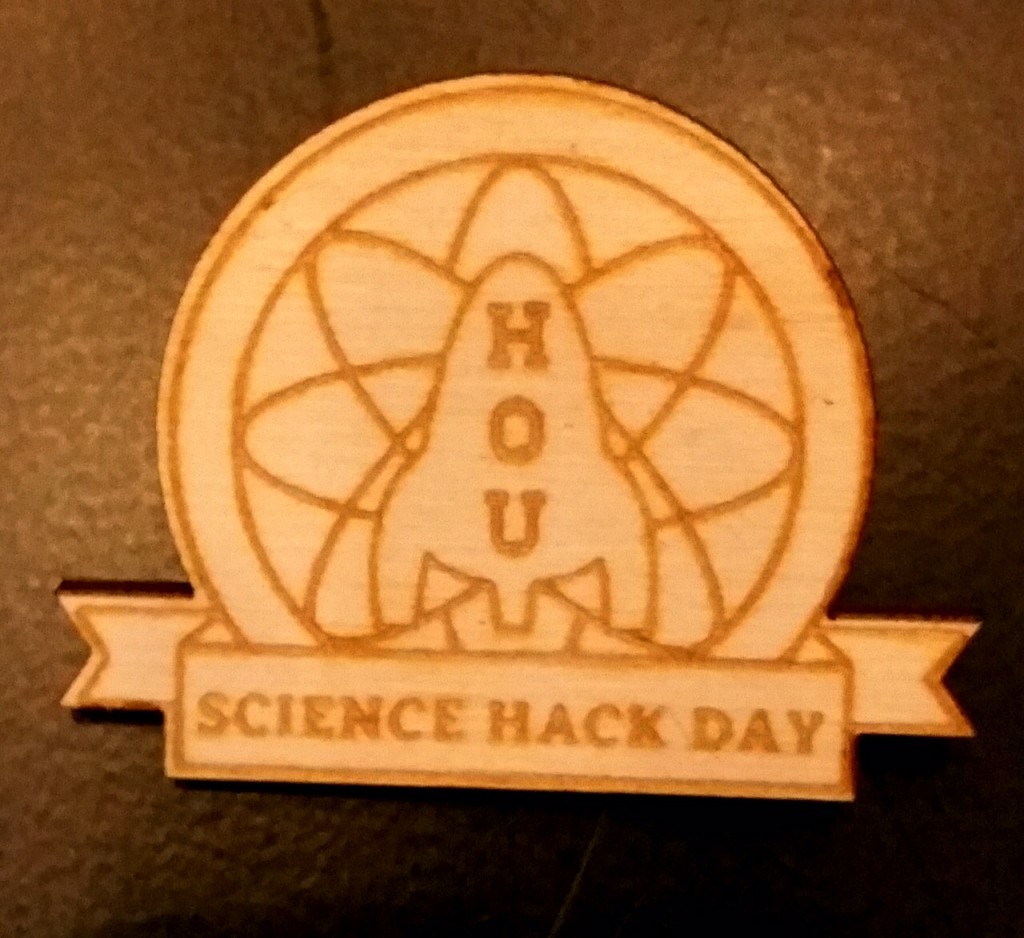 Science Hack Day Houston participants are people from all walks of life. They can be anything from programmers to researchers, experts to novices and everything in between. Each of these people attends the event because they want to create something new. Many of the attendees do not know each other beforehand. In the first few hours, they must find a team to work with, come up with a project idea, and start working on a prototype. They have 36 hours to create their project, so there's not a lot of time to dilly-dally. The next day, the teams present their ideas and prototypes to the public. It's amazing what they can create in such a short amount of time!
  This year, we saw some impressive creations that we'd like to share with you. Team Bat Cane came up with a sonar device that could be worn on the hands and feet. When the device was within three feet of an object, it would vibrate and flash lights to indicate that the person was about to hit something. One of the team members demonstrated the prototype by walking through a maze of people, and he didn't hit a single one! You can see a picture of him demonstrating the prototype below!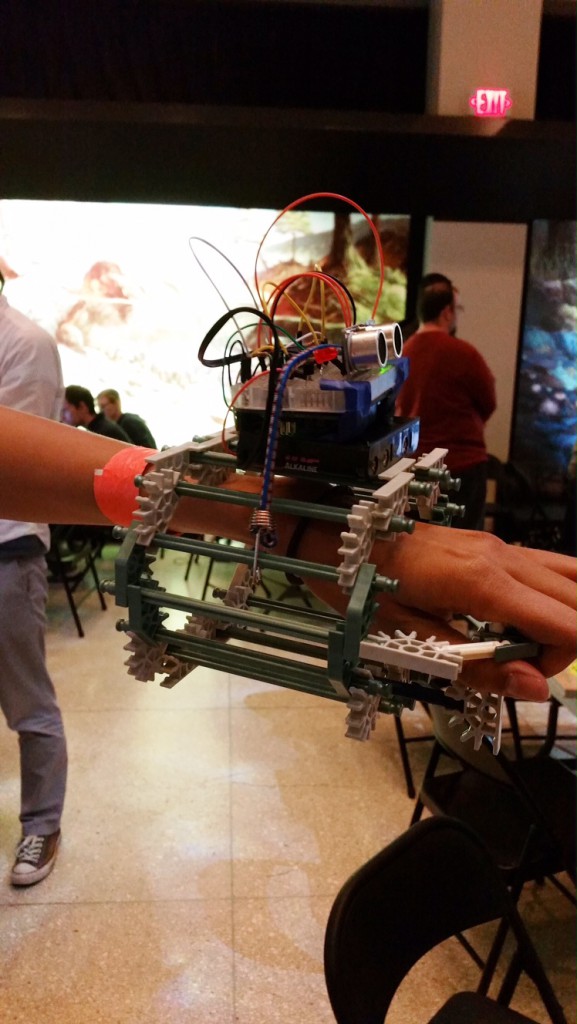 Another team came up with a new way to interact with space. Using data from NASA, they developed a program that would let you view the stars in space as if you were the sun. They used an oculus rift so you could look at the stars in all directions. In addition, they created space music to listen to while you view the stars. This isn't like the soundtrack to any space movie you have seen. They actually took the electromagnetic vibrations that occur naturally in space and formed them into a song. It sounds a little spooky, but it makes you feel like you are really immersed in space!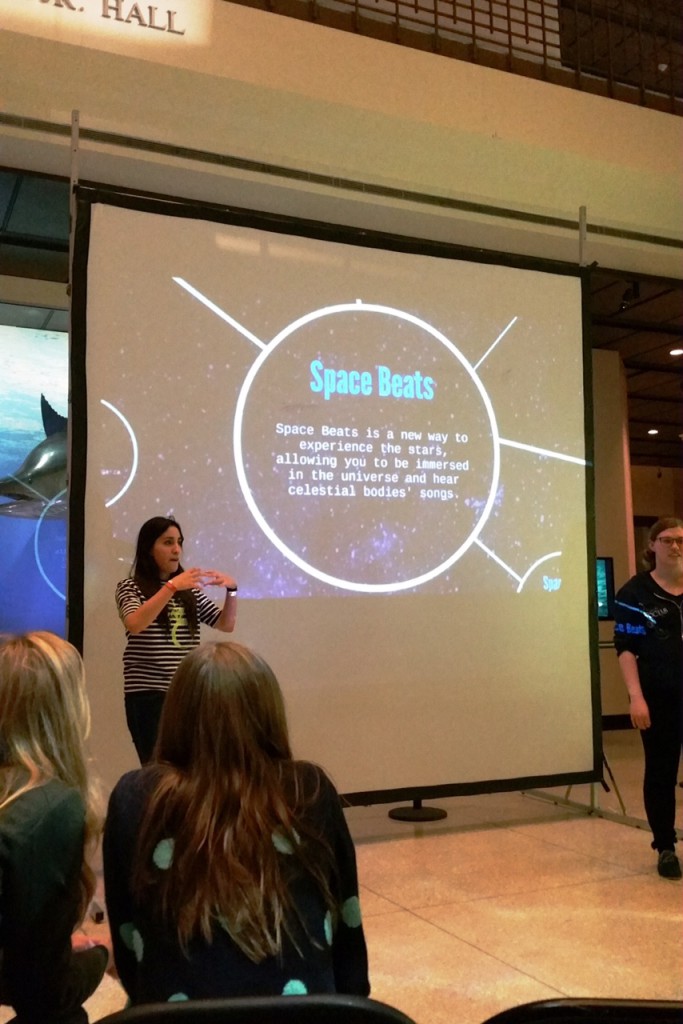 Science Hack Day Houston was the stage for a multitude of impressive projects. These talented people had 36 hours to meet new people, create a team, figure out a project, and create a prototype to present on Sunday afternoon. It was a science collaboration marathon. If you missed it this year, join HMNS to see the science extravaganza at Science Hack Day Houston 2016.