Editor's Note: Sometimes, you ask us questions on Facebook or Twitter that require a bit more than just a pithy response. So .. we wrangle the experts to get to the heart of the matter for you. You're welcome.
Q: A write-up on another Diplodocus says that the forelimbs and hands on all the Carnegie casts are all based on a Diplodocus specimen from the Houston Museum of Natural Science. Is this the one known as "Dipsy," first mounted in 1975? Or a different one? There's a reference online to one excavated in 1902, but again, I don't know if this is the same specimen. -Andrew Armstrong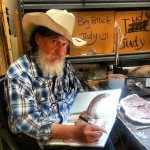 A: Yes indeed, our Dipsy has unusually fine feet.
Our skeleton is a composite of the two famous ones dug by Utterback near Hole in the Wall, Red Fork of the Powder River, Wyoming, way back in 1902-1903. Butch Cassidy and the Sundance Kid had their secret camp not far away. The Dipsy Duo skeletons were originally numbered as 307 and 662 in the Carnegie Museum catalog.
Not only are the forefeet and hind feet quite splendid, but the braincase — the biggest, most complicated unit in the entire skull — is still the most perfect one for all diplodocines. Matt Mossbrucker at the Morrison Museum and I are publishing a paper using the Dipsy Duo to re-think how long-necked dinos used their heads.
Here's a close-up of our braincase, set on the first two neck vertebrae: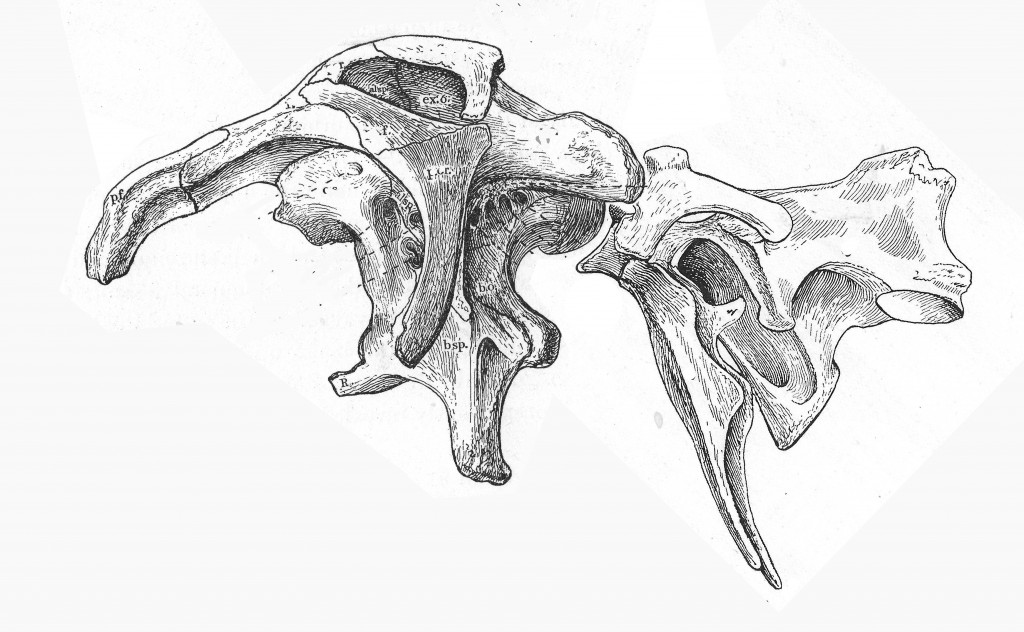 And a shot of the excellent Denver skeleton with our entire neck and head, so you can see the proportions of skull and cervical vertebrae: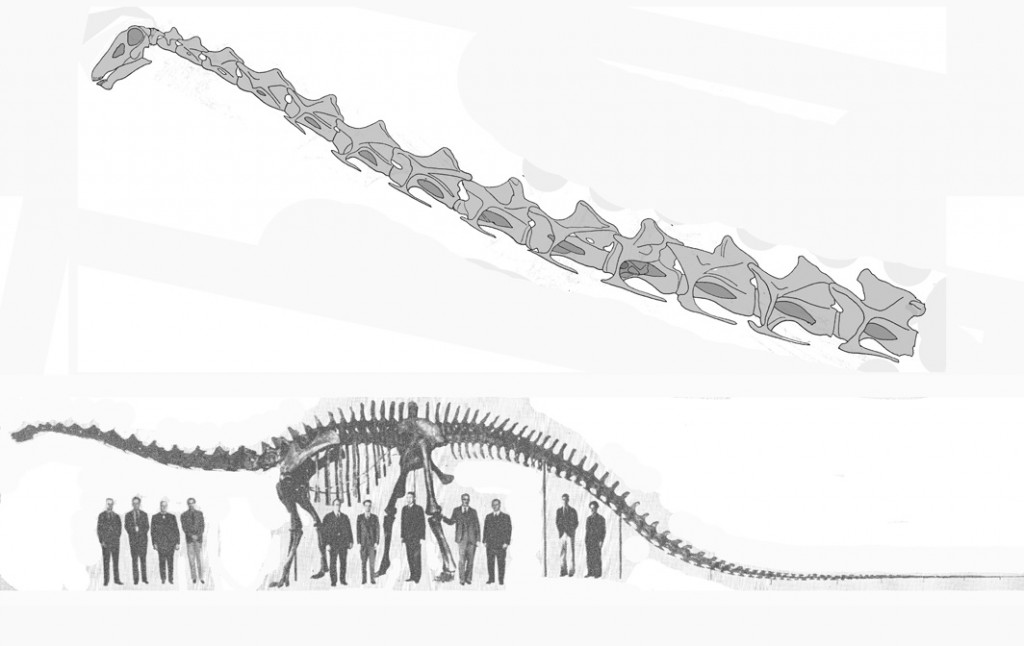 Stay tuned: the Dipsy Duo head and neck are about to start a Diplodocus Renaissance.
Nota bene: As of September 2013, our darling Dipsy the Diplodocus has been de-installed and is currently on vacation in Black Hills, being cleaned and repositioned. She will return to us and take up permanent residence in our Morian Hall of Paleontology in the next year or so.