You may or may not have heard, but the Magna Carta comes to HMNS on Feb. 14, 2014 — because nothing says romance like an 800-year-old legal document.
I was researching the Magna Carta for our educational programming and had performed an Internet search looking for more information on correspondence between Pope Innocent III and King John (whose relationship is integral to the history of the Magna Carta for a number of reasons; you'll just have to come to the exhibit to find out why).
I, however, was not specific enough in my search terms, so I found information on a different Pope Innocent and a different letter — this letter was titled, "The Butter Letter" or the "Butterbrief."
Distraction ensued. "I must know more," I thought. So here's the story I discovered:
We all know that the fruit cake has always had a bad rep (and how it has survived this long with everyone making fun of it is a mystery). The stollen, a German fruit cake, was developed in the mid-1300s, and has been served at Christmas time from its conception. But it wasn't very tasty for a number of reasons, including the fact that you were not allowed — by Church decree — to use butter OR sugar. Blech.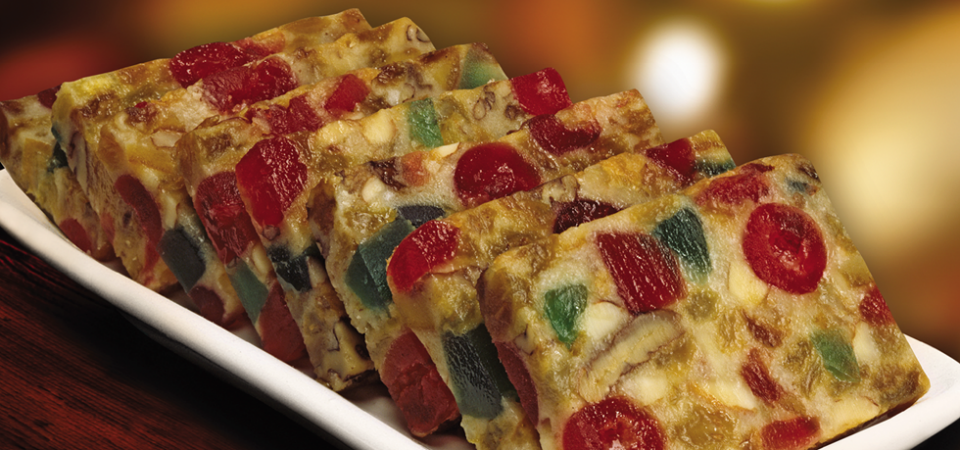 Advent was a period of penitence and strict fasting. Part of the rules for fasting included the restriction of "luxury items," including sugar and butter, and the lack thereof made baked goods taste awful (seriously, what's even the point of baking without butter and sugar?).
In Medieval Saxony (now central Germany), Prince Elector Ernst and his brother, Duke Albrecht, decided they just couldn't take it anymore. They had to have tastier baked goods.
So what do you with a problem like bad baked goods? Write to the Pope!
It took them FIVE popes to have their pleas answered!  Pope Innocent VIII sent them  a response — known as "The Butter Letter" — which granted the use of butter for their baked goods without having to pay a fine … but only for their household. The Pope was clever and put a condition in the letter stating that others could use butter for cooking, but whenever butter was used, a donation had to be made to help with the cost of constructing the Freiburg Cathedral.
Saxony figured out a work around to this problem in the 16th century, when the lot of them became Protestant.
Over time, however, stollen has become a delicious, sugar-covered confection and so we decided to taste this little piece of history for ourselves. Allison went to Angela's Oven in the Heights and picked up a loaf right out of the oven and brought it to work. The baker allowed Allison to take some pictures of the final steps.
Oh history, how tasty you can be! Lecker (which means "delicious" in German)!