Things took a turn for the more serious with Ankh Hap, our recently-relocated original Museum Mummy. If this is your first time tuning into our otherworldly correspondence, we suggest you catch up here.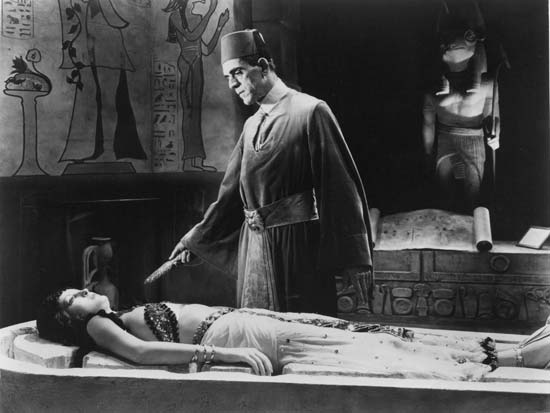 The latest stems from an unexpected invitation to the afterlife, which I was extremely flattered by and unprepared for. It's simply not a situation I find myself in often; I had trouble getting a date through adolescence (and beyond, if we're being honest).
Here's how it went down:
—————
—————
I've yet to hear back, and I imagine Ankh Hap needs some consoling. Or perhaps he's already moved on to some other, more age-appropriate lady in skin-tight wrappings.
Check on him, will you? He'll begin taking public visitors when the Hall of Ancient Egypt opens to the public this Friday, May 31.