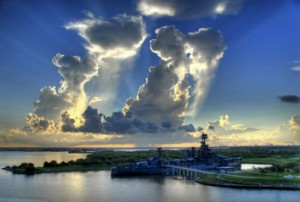 Two New Movies Added to Wortham Giant Screen Theatre Lineup
Starting Monday, January 5

Tiny Giants 3D
Come on an extraordinary adventure into magical worlds beneath our feet that most of us never see – one where life is lived at an extraordinary intensive pace, where everything we know seems turned on its head. Experience the hidden kingdoms of the Enchanted Forest and the unforgiving desert of the Wild West. From BBC Earth, this is the story of a day in the life of two little heroes: a scorpion mouse and a chipmunk. Click here for more info.
Deepsea Challenge 3D
As a boy, filmmaker James Cameron dreamed of a journey_ to the deepest part of the ocean. This film is the dramatic fulfillment of that dream. It chronicles Cameron's solo dive to the depths of the Mariana Trench—nearly seven miles beneath the ocean's surface—piloting a submersible he designed himself. The risks were astounding. The footage is breathtaking. Deepsea Challenge 3D is a celebration of science, courage, and extraordinary human aspiration. Click here for more info.
Special Exhibit: Battleship Texas Ends Sunday
January 11
This special exhibition pays homage to the last dreadnought in existence in the world, the Battleship Texas, commissioned 100 years ago. The ship is a veteran of Veracruz (1914) and both World Wars, and is credited with the introduction and innovation of advances in gunnery, aviation, and radar. Click here for more info.