Written by Scott Stevenson, Director of Summer Camps at HMNS / Youth Education Manager
Through the generosity of the Cockrell Foundation, The Houston Museum of Natural Science is proud to offer the Evelyn Frensley Scholarship for Outstanding Achievement in Science or Mathematics and the Wilhelmina C. Robertson Excellence in Science or Mathematics Teaching Award. Four annual awards of $2,000 go to two high school juniors, one K-5th grade science or math teacher, and one 6-12th grade science or math teacher from the Houston area. The winners of the Excellence in Science or Mathematics Awards and Scholarships are presented at the Excellence in Science luncheon in the fall.
For more details visit hmns.org/awards-scholarships
TO APPLY:
TEACHERS APPLY HERE The deadline for 2022 Student Scholarships and Teacher Awards is September 1, 2022.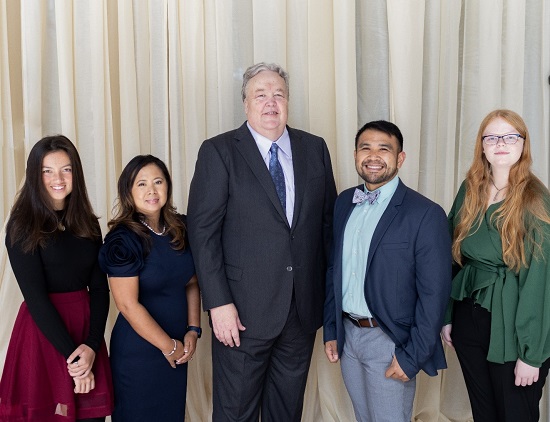 This past fall at the Excellence in Science luncheon, we had the honor of awarding the 2021 Excellence in Science and Mathematics Student Scholarships and Teacher Awards. HMNS President Joel Bartsch recognized Katelynn Lee, student at Kempner High School in Fort Bend ISD, Katarina Wilson student at Bar Area Homeschool Academy, Molly Nipper, STEM teacher at Bendwood Elementary in Spring Branch ISD, and Jerome Muniz, Environmental Science teacher at Kempner High School. The following are profiles of the 2021 winners…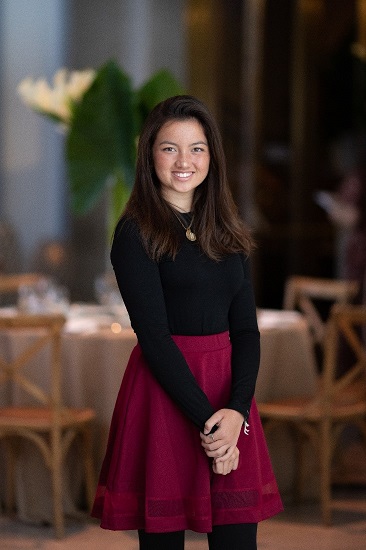 Katelynn Lee is a senior at Kempner High School in Fort Bend ISD. Assistant Principal Michael Pike describes Katelynn as "a dynamic student leader. She displays leadership skills in and out of the classroom." Katelynn's AP Biology teacher Sofia Taitt adds, "Katelynn is well regarded by her peers and is always looking for ways to help others be involved" and "Katelynn has an exceptional and almost unmatched enthusiasm for science and investigation." Joe Powers, her Physics teacher writes, "What I admire most about Katelynn is her willingness to help her classmates when help is needed by explaining problems to them in a clear way." Katelynn is very active with extracurricular activities and she maintains high grades in her coursework. She is currently the Woodwind Section Leader for the KHS band, vice-president of Future Farmers of America (FFA) and has shown her lamb (Milo) at the Houston Rodeo. She is also involved in the community, volunteering at the Sugar Land Animal Shelter. When Katelynn was seven years old, her dad took her to observe a surgery with him. She was immediately hooked. She writes, "I focused on the layers of anatomy revealed by the scalpel as the first incision was made and the nurse explained all the steps my dad performed during the surgery." Katelynn's father has been her role model all her life, and she wants to follow his career path. She adds, "my dream is to graduate as Dr. Katelynn Lee, orthopedic surgeon, to begin my residency under him at his practice…eventually becoming the resident surgeon of his small practice, making me a second-generation foot and ankle surgeon." Her father's passions became her passions. Katelynn's father has kept rare and exotic corals both as a hobbyist and an occupation. Today Katelynn is responsible for nearly all the maintenance of the system. She writes, "Essentially, I am running a giant chemistry set. Alkalinity lowers the pH, but the corals need it to grow so I continually dose more at a constant rate to replenish it, adjusting the dosage as corals grow or I acquire new ones. Small polyped stony corals need more calcium than large polyped stony corals, but too much calcium causes my pumps and filtration to become damaged." The fish tanks have also become a source of income for Katelynn. She runs a small business named Picasso Clown Corals, named after her first saltwater fish which was a Picasso Percula clownfish. As her corals grow they need to be trimmed to prevent overgrowth of other corals and they also produce babies. These babies are sold to other hobbyists, spreading the coral to other tanks.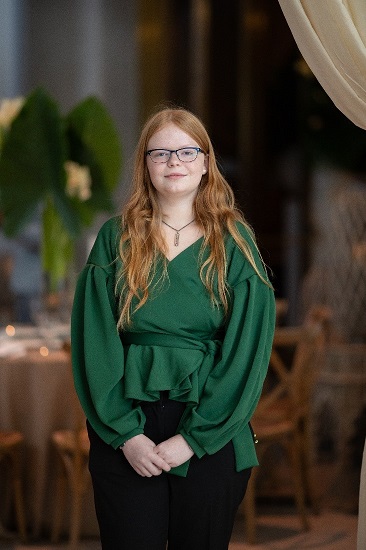 Katarina Wilson is described as a "natural leader among her peers." Her English and Creative Writing instructor Kristen Hamon adds, "Kat also continues to impress me with her intellectual maturity, natural curiosity, and willingness to be kind to all those around her." Katarina is a student with the Bay Area Homeschool Academy. She is currently a member of the Bay Area Homeschool Academy BETA Club, focusing primarily on academic excellence and leadership within ones community. Katarina maintains a 4.0 GPA and is an active volunteer in her community in many organizations including 4-H and the Houston Zoo. She also has been a part of programs such as Shriners Hospital bedding and toy drives, hurricane relief/fundraisers, and several veterinarian pet adoption facilities. Mary Sweeney, Katarina's instructor in World History, Geometry, and Algebra writes, "Katarina consistently displays a mature grasp of concepts and material. Unquestionably, she thinks outside the proverbial box, arriving at answers using profound logic and analysis. Her conscientious work ethic is matched with her encouraging and enthusiastic attitude both in and outside the classroom." Katarina is interested in a medical career and for years wanted to be a veterinarian. Through her 4-H Veterinary Science Club she competed in Veterinary Science Skillathon at the Houston Rodeo and at District and State competitions and came to realize that the job would require her to euthanize animals and she was not willing to do that. Katarina volunteered at a Halloween event at Alvin Community College walking ponies for pony rides to raise money for the PTSD Foundation of America's Camp Hope for a few years. This experience helped her realize that she was interested in Psychiatry. Katarina writes, "Psychiatry is two things that I am highly interested in- psychology and medicine." She adds, "I want to study psychiatry because I want to be able to help people with logic, research, and medicine in an introspective way. Psychiatry always requires a lot of empathy and contemplative thought that benefits me because I often end up empathizing and talking to strangers about circumstances that they would usually never talk to a stranger about." Katarina is considering colleges within Texas, like Texas A&M or Rice University, but is also looking at Brandeis or Boston College. She wants to work at someplace like the Harris County Jail where her mom works as a counselor.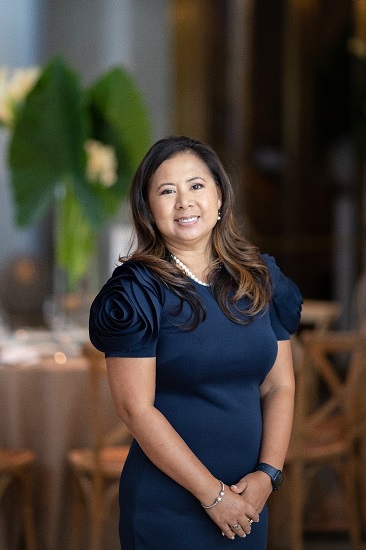 Molly Nipper believes every student has a right to a learning environment that is safe, nurturing, and stimulating in which students can grow intellectually, emotionally, and socially. She strives to provide a classroom environment that encourages students' natural curiosity and provides a place where students are comfortable taking risks and learning to share ideas through collaboration. Ms. Nipper's classroom is student centered. Students are directly involved in discovery and accumulating knowledge. She is a facilitator and guide. Ms. Nipper is a STEM teacher for 3rd-5th grade gifted and talented students at Bendwood School in Spring Branch ISD. Matthew Cushing, Executive Director of Rice University Office of STEM Engagement writes, "Molly is a dynamic and powerful communicator who possesses the gift of being able to make complex subjects understandable for her elementary students." A parent writes, "Molly Nipper remains my son's favorite teacher. Her personality is both inspiring and stimulating which encourages students to perform to their maximum potential…my son built a satellite, learned about space, discovered physics, and participated in an essay writing contest with NASA to name the Mars rover. Given the essay was not mandatory and my son has dysgraphia, the fact that he participated speaks volumes for her inspiration." Ms. Nipper engages students in inquiry and project based lessons that are designed to foster creativity, curiosity, and exploration. In a space science lesson she challenges students to "Save Fred". The scenario, Fred Haise Jr., a former astronaut on the Apollo 13 mission, has landed in the Pacific Ocean and his capsule has turned upside down. Students in groups of four using one hand and one paper clip must put a life preserver around Fred's waist. Fred is a gummy worm, the life preserver is a gummy lifesaver candy, the capsule is a dixie cup turned upside down, and Fred may not fall into the ocean represented by the student's desk, or he will "drown". Students are collaborating, problem-solving and making decisions, using critical thinking and applying this to real-world experiences. Students follow up by researching the Apollo 13 mission, designing their own mission patch, and then experience real-world NASA mission control and astronaut roles when they collaborate and use problem solving skills to successfully complete a mission to the Moon and Mars in a hands-on simulation at the Houston Museum of Natural Science Expedition Center. Back in the classroom students continue to research past missions of Mars rovers and spacecraft using technology Spacecraft 3D application on the iPad. Students continue by answering a reflective question by rolling a dice with QR codes. Each side of the dice has a different question and student use their iPad to scan the code and then answer the question. Ms. Nipper believes as an educator she is a lifelong learner. She is a Space Foundation Teacher Liaison, a member of the Space Exploration Educators Crew, and a fellow in the Rice University Noyce Leadership Initiative for Inquiry Science Teacher. All these roles have given her the opportunity to mentor other teachers, develop leadership skills, present workshops at conferences, and learn best practices to increase student achievement. Ms. Nipper is also a graduate student at Houston Baptist University pursuing a doctorate in Executive Leadership in Education. She writes, "My goal is to be an effective leader and educator for my students and fellow educators."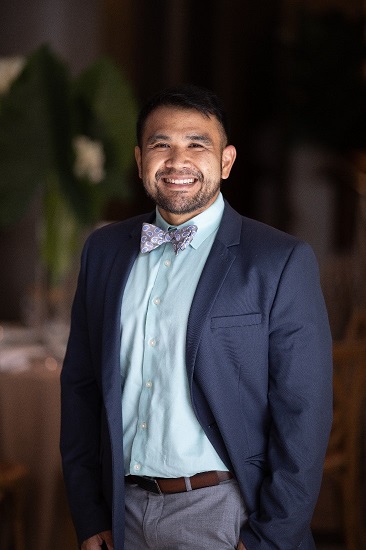 Jerome Muniz's classroom has ceiling tiles decorated with student goals and college dreams, desks are grouped for collaboration, his desk is covered in science projects, student made homages, and district awards, and the room is filled with students and teachers seeking his help. His general teaching philosophy is to be available to all students, all the time. Mr. Muniz writes, "Even though I know that being available all the time is an impossibility, I strive to make it happen. The students know that my door is always open and that any question is a good question. I strive to maintain professionalism, but at the same time, create an atmosphere that is relaxed and open." Jerome Muniz currently teaches AP Environmental Science and is the AVID (Advancement Via Individual Achievement) Campus Coordinator at Kempner High School. He combines the tenants of AVID with his love of science and pushes students to aim high and plan to reach those goals. Mr. Muniz has helped implement the AVID approach that makes use of strategies that help students who may be first in their family to take advanced classes, go to college, or speak English succeed in higher level courses. Mr. Muniz identifying where students need help and then providing guidance has allowed many students to become successful in taking more challenging courses. Mr. Muniz believes that everyone has the capacity to be a scientist and that true science education can be broken down into four main areas: Science as a way of thinking, science as a way of investigating, science as a body of knowledge, and science and its interaction with technology. He believes the role of the teacher in the information age is to teach students proper information dissemination through the creation of lessons which utilize collecting true and correct date from the internet. Mr. Muniz writes, "Students need to develop their own set of criteria in determining proper and true sources…a true education is one that students own and not one that they are given." He facilitates learning with hands-on projects and the goal of students understanding, explaining that understanding, and applying the results of that understanding. One of Mr. Muniz's favorite lessons is the Terraqua Column Lab in which students create a model of the ecosystem and the impact humans have. Students use two 2 Liter or 3 Liter bottles to create a terrarium and aquarium system. They design the system using a basic blueprint, but all the variables must be researched and chosen by the students. Students can manipulate the type and amount of soil, amount, temperature, and pH of water, the type and abundance of plant and aquatic life, inclusion of invertebrates like earthworms and crickets, and if the system is open or closed. Students are able to observe different ways humans impact the environment. Students research pollutants to add to the system and observe changes, record the changes and problem solve solutions to clean up or prevent the pollutant from entering the system. Students apply real life situations and model it in the system. Mr. Muniz concludes, "Students really enjoy this lab because of the ability to explore and get real data from research they choose."
High School Juniors, please consider applying for this scholarship now. The deadline for all submissions is September 1. Of special interest to the Museum review committee is a description of plans for college and future career and a description of projects or activities that demonstrate ability and interest in science or mathematics.
Houston area teachers, please consider nominating yourself, another teacher, or a student for a scholarship now. The deadline for all submissions is September 1.
For more info, please contact Scott Stevenson at sstevenson@hmns.org.
See the 2020 recipients here.