By Scott Stevenson, Director of Summer Camps at HMNSYouth Education Manager
Through the generosity of the Cockrell Foundation, The Houston Museum of Natural Science is proud to offer the Evelyn Frensley Scholarship for Outstanding Achievement in Science or Mathematics and the Wilhelmina C. Robertson Excellence in Science or Mathematics Teaching Award. Four annual awards of $2,000 go to two high school juniors, one K-5th grade science or math teacher, and one 6-12th grade science or math teacher from the Houston area. The winners of the Excellence in Science or Mathematics Awards and Scholarships are presented at the Excellence in Science luncheon in the fall.
For more details and to apply for the 2021 scholarship and awards visit our website.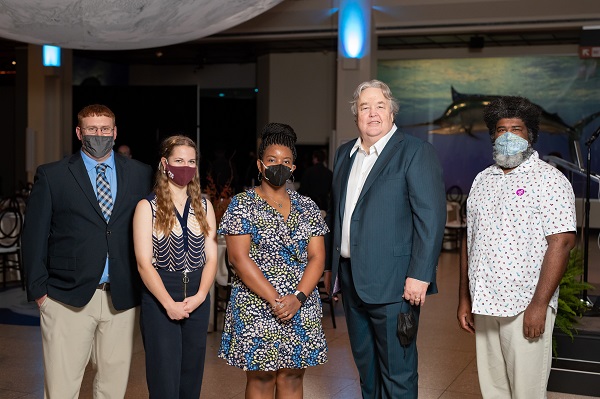 This spring at the Excellence in Science luncheon, we had the honor of awarding the 2020 Excellence in Science and Mathematics Student Scholarships and Teacher Awards. HMNS President Joel Bartsch recognized Anna Marie Mozisek, student at Tompkins High School, Paige Roberson, student at Houston Academy for International Studies, Alex Jones, teacher at Horn Elementary School, and Derek Devore teacher at Mickey Leland College Preparatory. The following are profiles of the 2020 winners…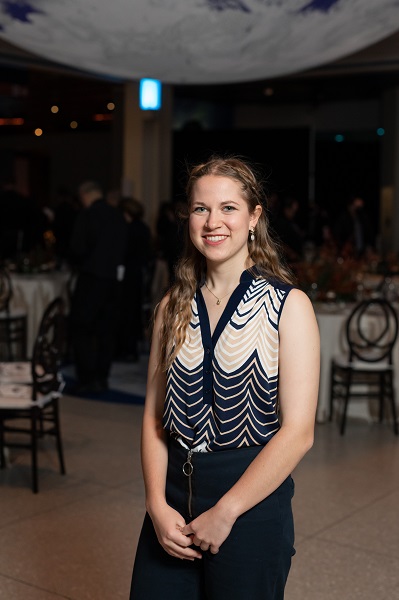 Anna Marie Mozisek is a senior at Tompkins High School. In addition to being a top student, Anna is described by her AP Psychology teacher as curious, a leader in and out of the classroom, and "very altruistic. She wants to leave an impact on this community- and I have no doubt she will do just that. Anna's Gold Award project for Girl Scouts provides "science stations" to students, tactile hands-on learning materials in a box. The fields of physics, engineering, math, and other sciences are covered and students can improve on the specific topics of motion, measurement, and force. These materials are targeted to students attending Title 1 schools. The boxes address student's lack of hands-on STEM activities and experiments due to the ongoing COVID-19 pandemic. Anna understands that the inability of students to access hands-on learning materials can cause serious learning gaps. Anna writes, "Students are often only receiving instruction from online sources, disadvantaging many, limiting the ability to physically interact with materials in order to learn." One of the stations is a catapult that can be constructed from spoons, craft sticks, and rubber bands with worksheets that help children understand measurement all connected to a Doctor Seuss book. The stations are labeled, focus on different age levels, and are placed in accessible locations. After high school, Anna wants to become a nurse anesthetist and then later a Dr. Nurse. Anna plans to pursue a Bachelors of Nursing Science and once she becomes a registered nurse work in an ICU. Anna wants to become a nurse because her father was saved by a nurse who recognized after smelling his fruity breath that he was in ketoacidosis, crashing from a blood sugar above 900. Anna says she chooses to be a nurse "because it allows for hours of personal interaction with people that need it most."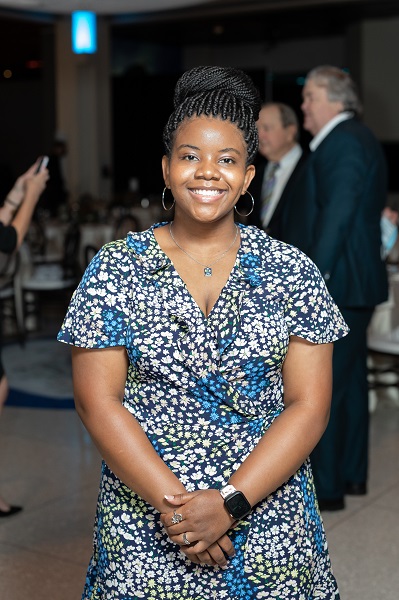 Paige Roberson is an exemplary student at the Houston Academy for International Studies (HAIS). She is an active volunteer at several organizations in the city, including the Houston Food Bank and the Fifth Ward Enrichment Program. She is also a leader and a role model, Paige is described by her AP/Dual Credit Math teacher as, "a proven leader not only at school through her participation in many clubs, but also through her work at Skin Cancer Specialists Dermatology where she shadows and collaborates with skin cancer specialists and nurses." Paige wants to become a doctor and has been preparing to begin her journey into the medical field. She excels in dual credit and AP courses. She is team captain for her champion AAU volleyball team and a member of both the HAIS and Houston Community College National Honor Societies. Franklin Chang, Dean of Instruction at HAIS writes, "she consistently finds ways to improve and build on her strengths and is enthusiastic to embrace changes…she is willing to overcome odds to maintain focus, professionalism, and follow-through." Paige demonstrates her love of science with her "love potion" project she has been working on with the organization STEM Bridges Houston. She researched the chemical reactions associated with "love". She identified increases in estrogen and testosterone, researched the effects of phenyl ethylamine, which releases norepinephrine and dopamine, and investigated serotonin, endorphins, and oxytocin, a release triggered by dopamine. She studied foods that release these chemicals in the brain. Paige found that plant-based foods contain phytoestrogens such as seeds and fruit and foods in monounsaturated fats and zincs such as avocados and oysters increase testosterone. She is experimenting with different percentages of each chemical in the "potion" to determine a "recipe". Paige wants to become a doctor because she loves helping people. She intends to pursue a bachelor's degree in biology, biochemistry, or chemistry with a minor in business finance and then attend medical school. Paige plans to specialize in dermatology and one day open her own medical practice.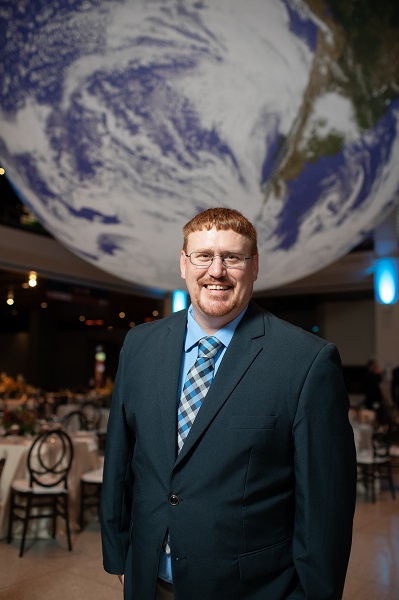 Derek Devore makes learning fun and applicable. Described as firm but fair, he builds and maintains relationships with his students. Mr. Devore nurtures a sense of wonder in his class as his students engage in hands-on activities and experiments. Mr. Devore teaches at Mickey Leland College Preparatory, successfully reaching students with empathy and professionalism. He challenges his students to reach their potential. He teaches his students to strive for excellence, love science, respect each other and persevere. Mr. Devore's instruction is differentiated and structured. He believes students must engage and make a self-connection to material and content to be successful. A popular subject in his class is the unit on cells. Within this unit students get assessed through hands-on activities, tests, and an interactive project gallery. To help students understand photosynthesis, Mr. Devore has students create a classroom-sized plant cell. First, the students use painters tape to create the outline of a plant cell on the classroom floor that is large enough for all the students to fit inside. Then, they create an outline for the different organelles, focusing on the nucleus, mitochondria, and Golgi apparatus. Each student draws an organelle with name and function and the student assumes that spot inside the cell. Every student has a role to play, including some students playing the roles of Carbon Dioxide, sunlight, the cell wall, and membrane. Students each complete their functions of the organelle they are assigned. The student cell wall allows Carbon Dioxide and sunlight in but blocks student's carrying a virus. Inside the cell, students learn about the steps of cellular respiration to create glucose and oxygen. They have 20 minutes to keep their cells functioning and produce the most oxygen and glucose. To assess student's mastery of the cell-unit, they can choose a project-based approach, creating their own cell organelle rap or song that covers all of the same information that is on the standard quiz. For the culminating project, students can compare the function of the cell and organelles to the parts and function of another item or object, for example a student can compare an animal cell to the school building. A cell membrane is like the doors of the school because they allow access in and out of the building. Mr. Devore believes differentiated instruction based on data driven analysis results in providing students with multiple pathways to success. He writes, "The classroom is ever-evolving, and if we as teachers are not changing with it, then we are failing our students and not providing high-quality instruction to lead them to social and academic success."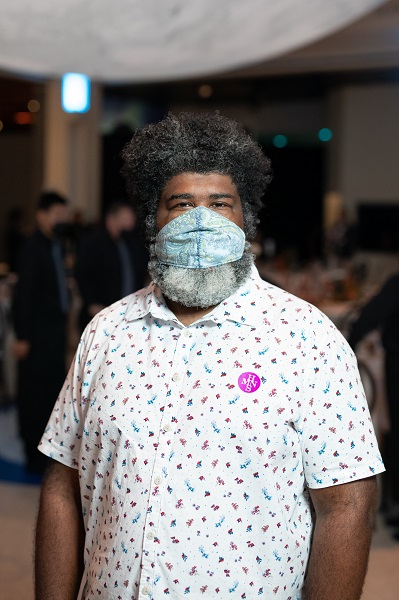 Alex Jones is the STEM lab teacher at Horn Elementary. Mr. Jones is an NSF Robert Noyce Mater Teacher Fellow at Rice University and is pursuing his PhD at the University of Houston.  As an educator, Mr. Jones has a desire to open the eyes of children to the world around them through science. He is a believer in inquiry science, encouraging his students to discover and grow as they experience the natural world around them. He is a facilitator of learning. He asks thought provoking questions to pique student's curiosity. Students learn how to question and seek answers, developing a deep understanding of important science concepts. Mr. Jones uses differentiated instructional methods and data to support instructional decisions. He engages students with hands-on experiments, activities, and project based assignments. He uses technology, especially with virtual teaching. With the pandemic and schools moving to virtual instruction, Mr. Jones developed a hands-on activity that works in a virtual environment simulating the spread of a highly contagious virus. Students use multi-colored chocolate coated candies and larger multi-colored peanut chocolate coated candies. Mr. Jones tells the story, "Transmission of the Chocolavirus – Virus Detected!" The setting is Eminemville, with a diverse community of 76 multi-colored chocolate coated candies. One day, a candy comes back from a business trip and is infected with a highly contagious virus, represented now by a larger peanut and chocolate coated candy. The infected candy is a door-to-door salesman and the kids determine how many people they infect on day one by placing the larger peanut and chocolate candy on a plate with the other candy, placing another plate on top and gently shaking. Mr. Jones asks his students how many of the candies are touching the larger peanut candy. The students replace the infected candies with the larger peanut candies and the students repeat the activity and simulate five more days. By day four, the number of infections increases rapidly and the students have an aha moment. Many students are commenting, "It's spreading just as fast as the coronavirus." Mr. Jones asks the students to make assumptions like "there is no vaccine" or "there are no safety precautions" and includes them in the activity. He has the students create 3D models or the coronavirus with materials from home and the class watches a video on how the virus spreads. Finally, the students can create a public service announcement and display it on a poster for example. Erika Lawton, Associate Director for Educational Leadership and STEM Initiatives at Rice University writes, "He has a talent for engaging students in compelling science discussions, motivating them to be inquisitive and to think outside the box".
High School Juniors, please consider applying for this scholarship now. The deadline for all submissions is July 23. Of special interest to the Museum review committee is a description of plans for college and future career and a description of projects or activities that demonstrate ability and interest in science or mathematics.
Houston area teachers, please consider nominating yourself, another teacher, or a student for a scholarship now. The deadline for all submissions is September 17.
Download Student Scholarship Application