Everyone on staff at the Houston Museum of the Natural Science is dedicated to making sure that every inch of the museum is accessible to each patron that comes through our doors. One of those people whose job revolves around this is Accessibility Programs Manager Matti Hammett.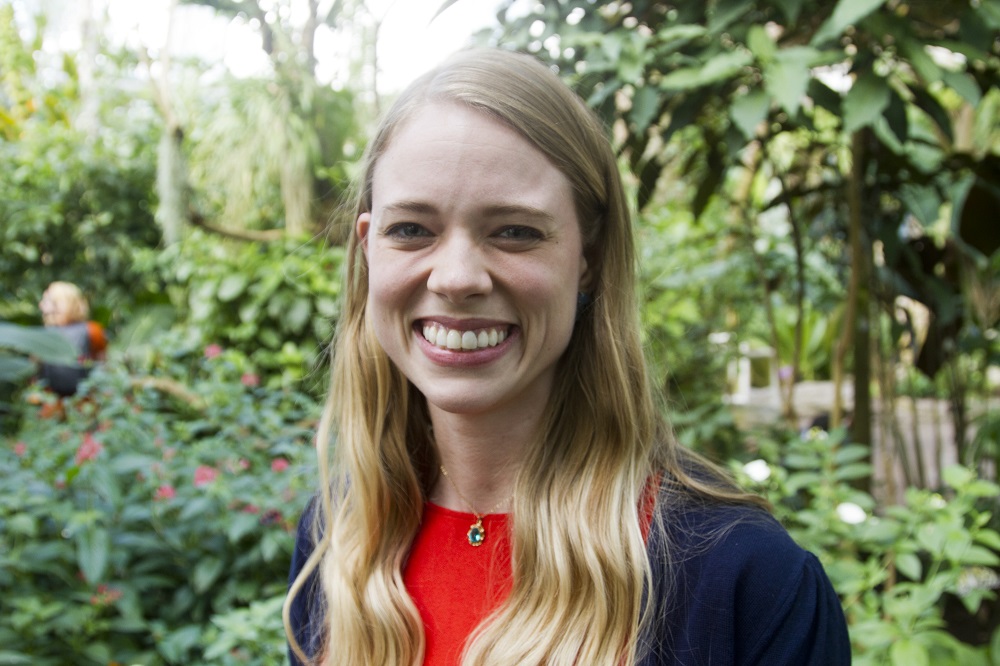 Hammett has been on the HMNS team in some capacity since 2010. In 2015 she began in earnest making strides towards full accessibility at the museum, cultivating an environment of understanding and compassion. The love of science and the natural world forms a connection that everyone can tap into, a base of similarity. To steal a phrase from someone who is much smarter than me, we are (all) made of star-stuff.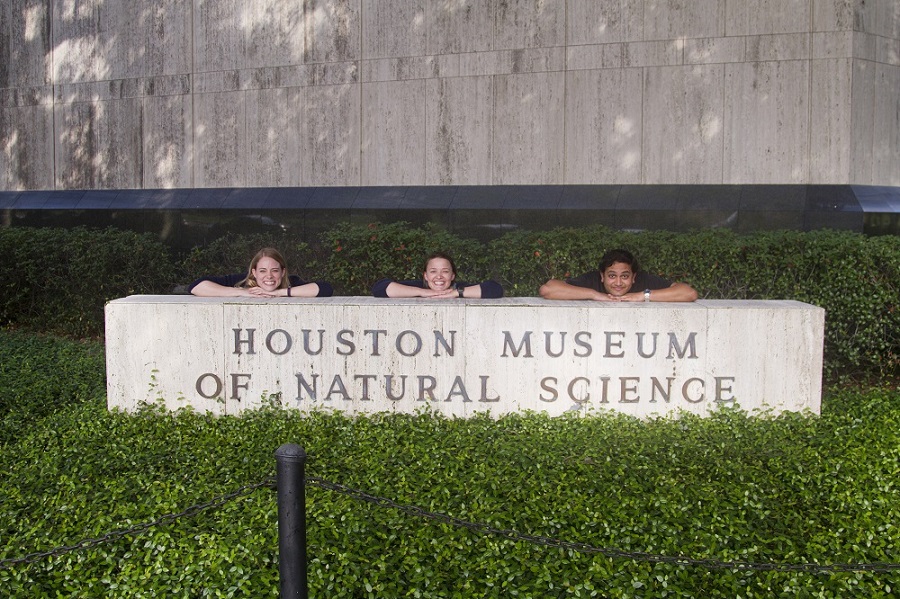 As co-chair on the committee for advancing museum accessibility, Hammett works closely with Sahil Patel and Julia Russell. This innovative trio has headed up the institution of a variety of amenities for families, including visual vocabulary cards, sensory guides, and periodic sensory-friendly events. While COVID-19 has slowed these things down, Hammett and her cohorts have continued to look for ways to improve HMNS.
The "Access HMNS" app is used by parents and educators alike to guide them through the museum's diverse exhibitions. Other resources include the noteworthy "Sensory Backpack" initiative. These backpacks, available for checkout at museum services, include fidget toys, stuffed animals, ear defenders, and sunglasses, among other things. These items ensure that families have a comfortable, sensory-friendly visit at HMNS.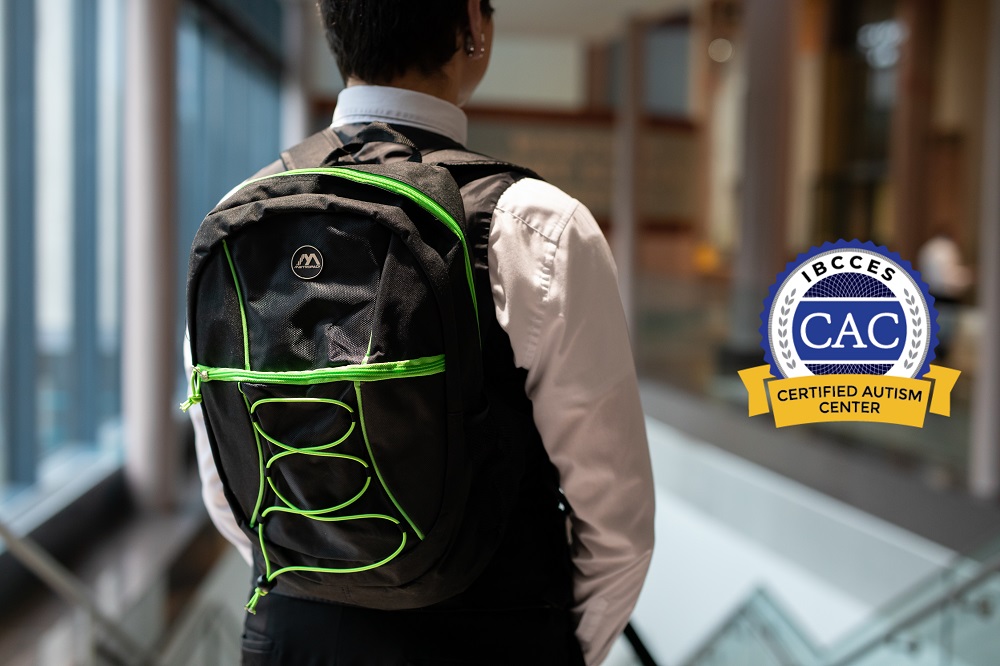 In addition, she's also closed gaps that existed between the museum and the blind and deaf communities. There are "touch tours" for blind and low-vision guests, tactile stations, and assisted listening devices for tours and lectures. Hammett and her team have also facilitated special training for our customer-facing staff, providing them with the knowledge and understanding to provide a welcoming and warm experience for all patrons. In 2020, she lead the charge on the installation of adult changing tables in some of our public restrooms, helping assist families when nature calls.
This is all a fancy way of saying that Hammett and her squad have made HMNS a loving and compassionate place for everyone. Her enthusiasm and dedication have proved infectious and a little bit of Matti has rubbed off on all of us.
"At HMNS you have the power to change lives," says Hammett.
Let's let Matti tell her story!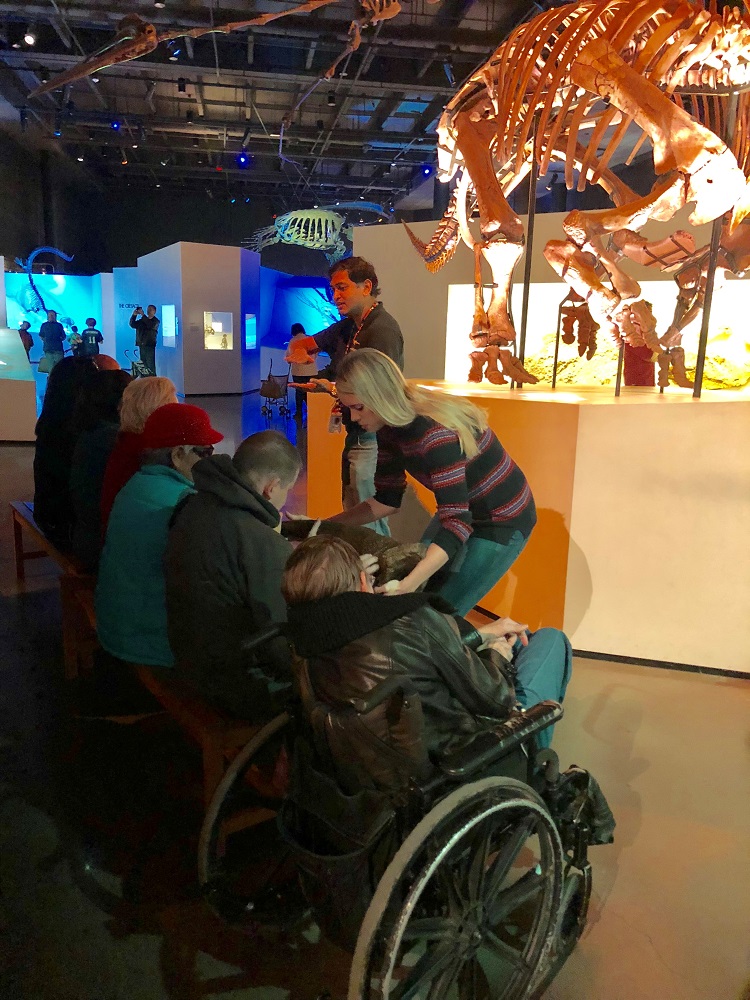 If there is one thing I have learned at HMNS… it's that science is for everyone!
In my various roles at HMNS, I've gotten the chance to work with all sorts of amazing folks – from summer campers to educators, to people with disabilities and beyond (not to mention all my nerdy coworkers). What's clear to me is that science connects us all.
It's amazing to see the universal awe in people's faces when they learn about our Triceratops specimens. Whether they're looking at the fossils in our Morian Hall of Paleontology for the first time, or holding a Triceratops horn in their hands and exploring how big and heavy it is through touch. It's such a fun and fulfilling job to be able to create resources and programs that help people learn and discover new things in a way that is accessible for them.
If I had only ten minutes to visit HMNS I would… run to see Ankh-Hap, the mummy!
He is one of my favorite artifacts at HMNS because his story is so neat. Also, he used to reside in the basement near my office, and he would greet me every morning.
(Fun fact: He's the first of our three human mummies to be housed here, so I think he has a solid claim as the ruling mummy of our Hall of Ancient Egypt.)
Some people probably don't know that I am…a Certified Autism Specialist.
I completed a training program through the IBBCES to get my certification. After interacting with kids through summer camps and labs and adults through access programming at the museum, I wanted to expand my knowledge. My understanding of autism spectrum disorders can better serve those kiddos and visitors and make sure they had the best time possible while they were at the museum.
If I had the world's ear for just five minutes I would tell the world that…. A little bit of kindness and understanding goes a long way.
It's cliché, I know, but it's true. Sometimes the difference between someone feeling completely isolated and hopeless and feeling connected and supported is someone offering a kind word or smile.
The wisest person I ever met… is my grandma.
She is such a strong lady, who always knows what to do in any situation while still staying true to herself. She also knows how to make the best biscuits.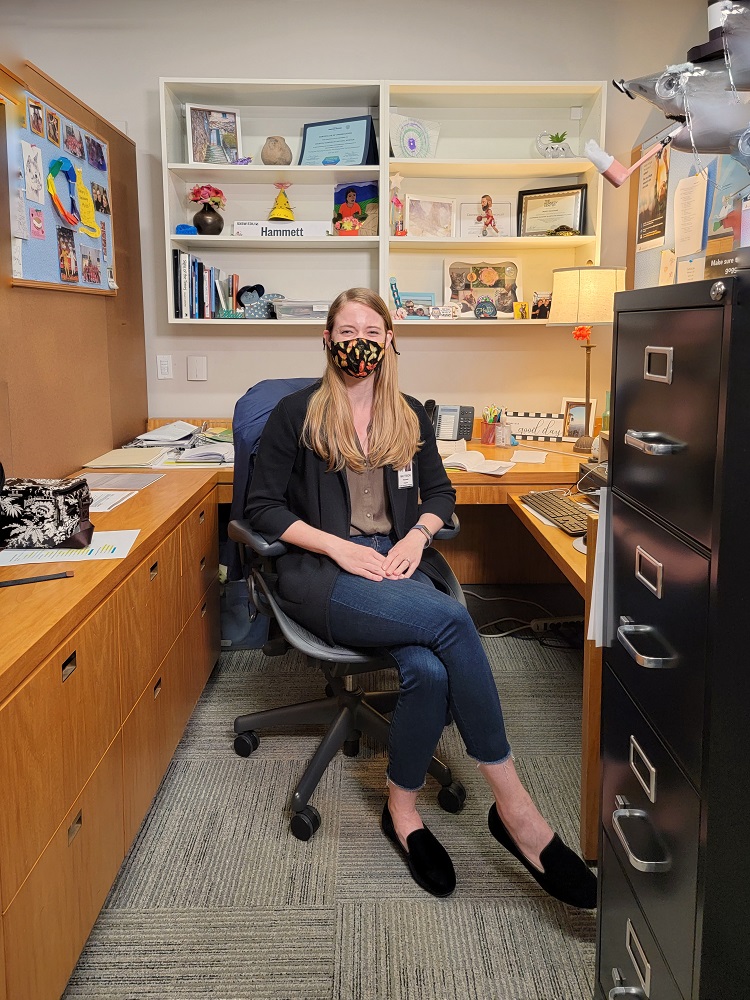 Working at a science museum has…introduced me to so many incredible people who I cherish.
I have the opportunity to chat with curators who are my coworkers and all such kind people, readily willing to share their knowledge and expertise on any given subject. I get to schedule work experiences for my friends from The HUB Houston and Texas Workforce Solutions. I also learn about so many cool programs that these organizations have going on for people with disabilities.
I get to work with parents of kids with autism who are so passionate about autism awareness and accessibility. I get to collaborate with colleagues at other museums to create programming for the blind and deaf communities. I now have life-long friends who have been through it all with me, and who I get to hang out with every day at work. I feel pretty lucky.