The Houston Museum of Natural Science is investing in the educational and recreational future of Fort Bend County with a revamped experience at the historic George Observatory and a new nature program with key, local experts at the helm, working in collaboration with our friends at Brazos Bend State Park.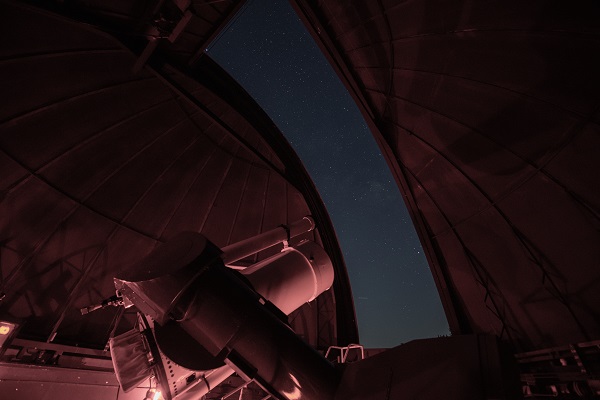 The George Observatory will reopen to the public on Friday, March 19 after nearly two years undergoing an extreme makeover. First opened in the fall of 1989, the observatory has been closed for long-awaited renovations since 2019.
The George — as it is affectionately called by local stargazers — boasts three telescopes used for research and education. The 36-inch Gueymard Research Telescope, which is one of the largest telescopes in the country open to the public, is the crown jewel. The observatory's pronounced distance from the bright lights of the Bayou City skyline makes it ideal for skywatching. Children and adults that grew up in the city are astounded by the dearth of light pollution at the observatory.
Among the changes, there has been a major redesign of all interior exhibits, including new displays in the main exhibit hall, classroom, and Expedition Center. There are also new video feeds for stargazing as well as the solar camera. Exterior repairs include new roofing and repainting of the three telescope domes, and the replacement of railings on the observation deck. All new education and outreach programs will be introduced in the spring and summer.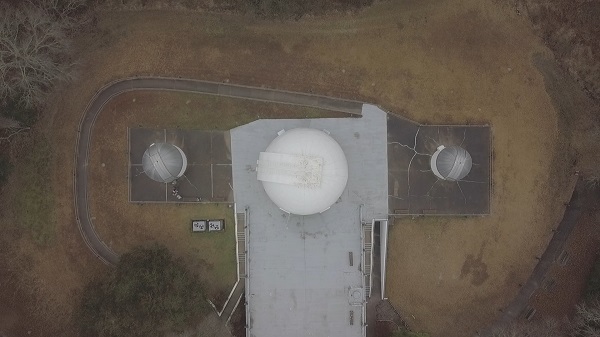 The HMNS family would also like to extend thanks and gratitude to the George Foundation and the Henderson-Wessendorff Foundation for the gracious donations which funded the renovations.
"We are so excited to welcome visitors back to the newly-remodeled George Observatory. While most are in remote areas, the George Observatory is uniquely placed within Brazos Bend State Park. It's easy to join us to experience the wonders of space," said Kavita Self, senior director of HMNS Sugar Land and the George Observatory.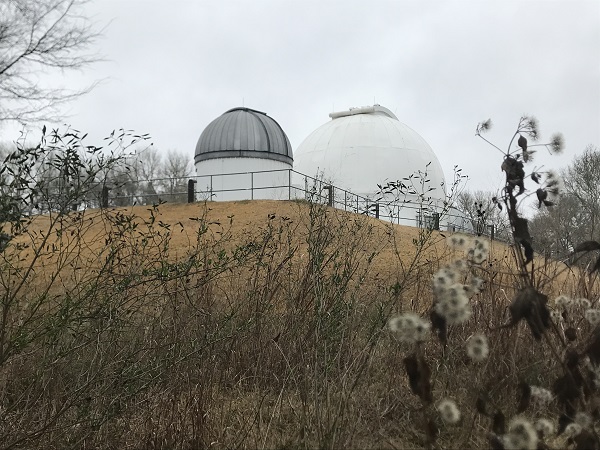 HMNS counts itself as incredibly fortunate to have Brazos Bend State Park, the third-ranked state park in all of the United States (there are over 8,500 of them) surrounding The George.
Hiking is hipper than ever these days, offering up a safe, outdoor activity that nourishes the body and the brain. The park offers up an escape from busy city life, with plenty of room for socially-distanced recreation.
There have also been recent studies noting that learning outside can spark the imagination in learners of all ages. Seeing local wildlife, big and small, brings us closer together.
These new changes and improvement herald an exciting new chapter in the HMNS story, after over 110 years of igniting imaginations in the Bayou City area.