Now through the end of May 2021, the Houston Museum of Natural Science has partnered up with the Gulf Coast Regional Blood Center to become a pop-up blood donation destination. Although not all of us may feel comfortable with donating our bodies to science, as seen in our latest special exhibit, a pint of blood could be the next best thing.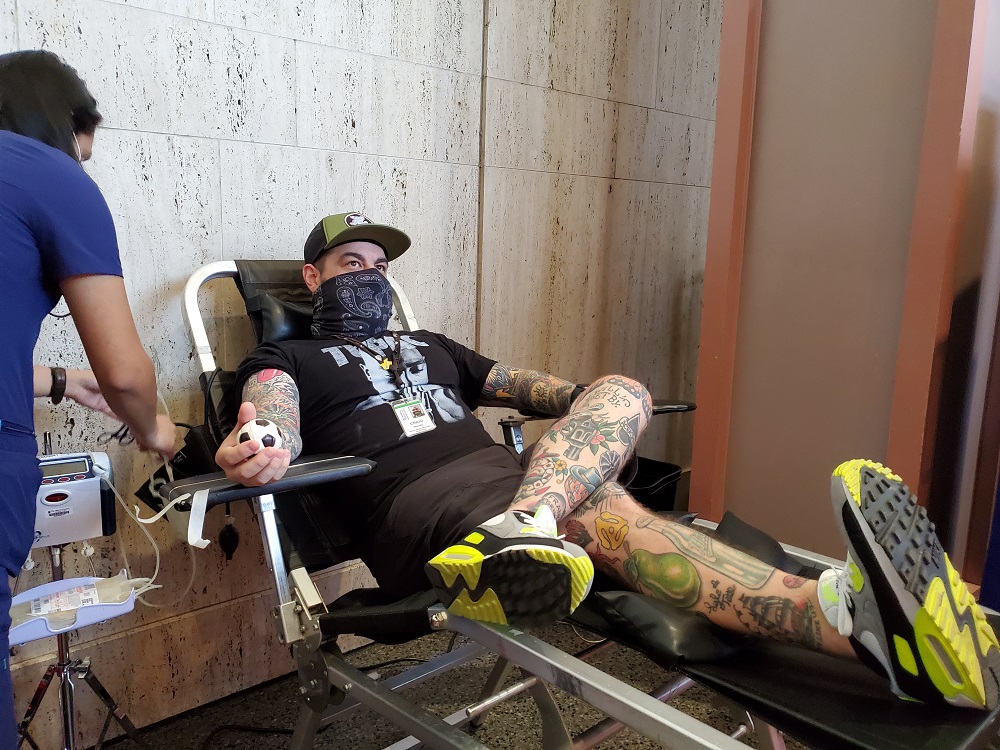 Many of our staff members joined in the giving and donated, including yours truly. To date, between staffers and patrons, we have helped make a difference in the lives of 99 or so Houstonians in need of blood transfusions. Depending on certain conditions, you can donate whole blood, plasma, or platelets. Anything you donate will be used, sometimes within mere hours. If you donate, your blood is also tested for key COVID antibodies, which could help someone bounce back from the virus.
During the time of COVID-19, donations are needed more than ever, with the number of donation events severely cut short due to the pandemic. HMNS has upped the ante and offered up a 15 percent discount on a museum membership for those that donate. So you give blood, we'll give you science. It's a win-win for everyone and you get free snacks for donating.
According to Kevin Shipley, the director of donor recruitment at the blood center, many of us self-defer from donating by holding on to several myths about the blood donation process. We get it, not everyone loves needles. Many of us have had bad experiences when it comes to getting bloodwork done, but take heart, you aren't alone.
THE TOP MYTHS ABOUT DONATING BLOOD
Myth: I have to wait for years after receiving a tattoo to donate.
Fact: Tattoos (and piercings) applied in state-licensed facilities only require one week prior to your eligibility to donate.
Myth: I can't donate because I have high blood pressure.
Fact: As long as your blood pressure is below 180 systolic and below 100 diastolic at the time of your donation.
Myth: I can't donate because I'm diabetic.
Fact: You can donate if you are feeling well, regardless of blood sugar level.
Myth: I can't donate blood because I've had cancer.
Fact: Most cancers have a one year deferral period, and minor skin cancers only require a two-week deferral. Leukemia and Lymphoma are the only two forms of cancer that have an indefinite deferral.
Myth: You can't donate after taking antibiotics or medicine for infections.
Fact: You can donate 48 hours after completing your medication as long as you are symptom-free from the illness you were taking the medication for.
Myth: Blood donations make you gain weight.
Fact: Blood donations do not affect your body weight.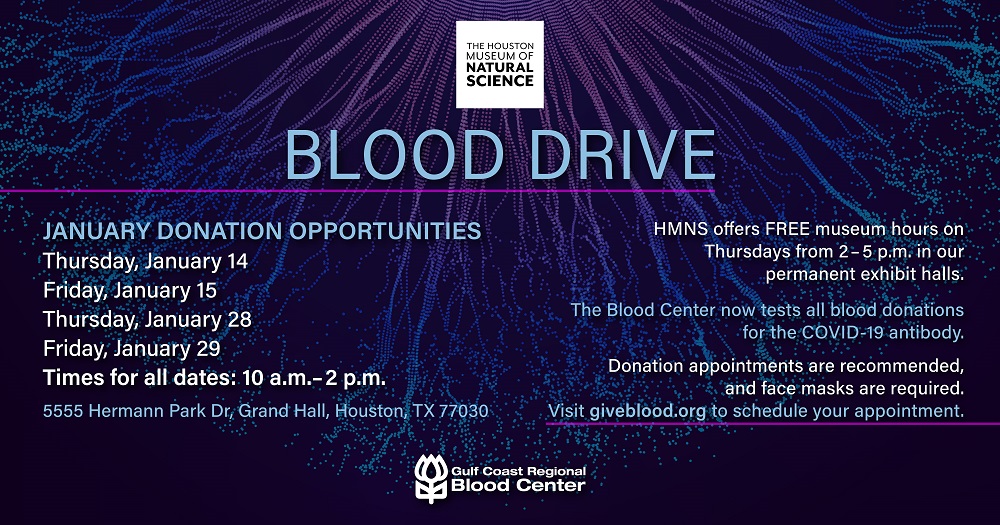 Now that you know more about the blood donation process, roll up your sleeve, grab a free squeezer ball, and donate some of that red goodness flowing through your veins.
There is a short screening process to complete first. Check out the link to schedule your session with a blood center professional at the museum.