The HMNS staff has been putting this quieter time in the galleries to great use.  Over time in every museum, permanent galleries and temporary exhibitions require maintenance.  However, it can be difficult to justify closing a gallery to complete maintenance work when you have visitors wanting to enjoy the collection.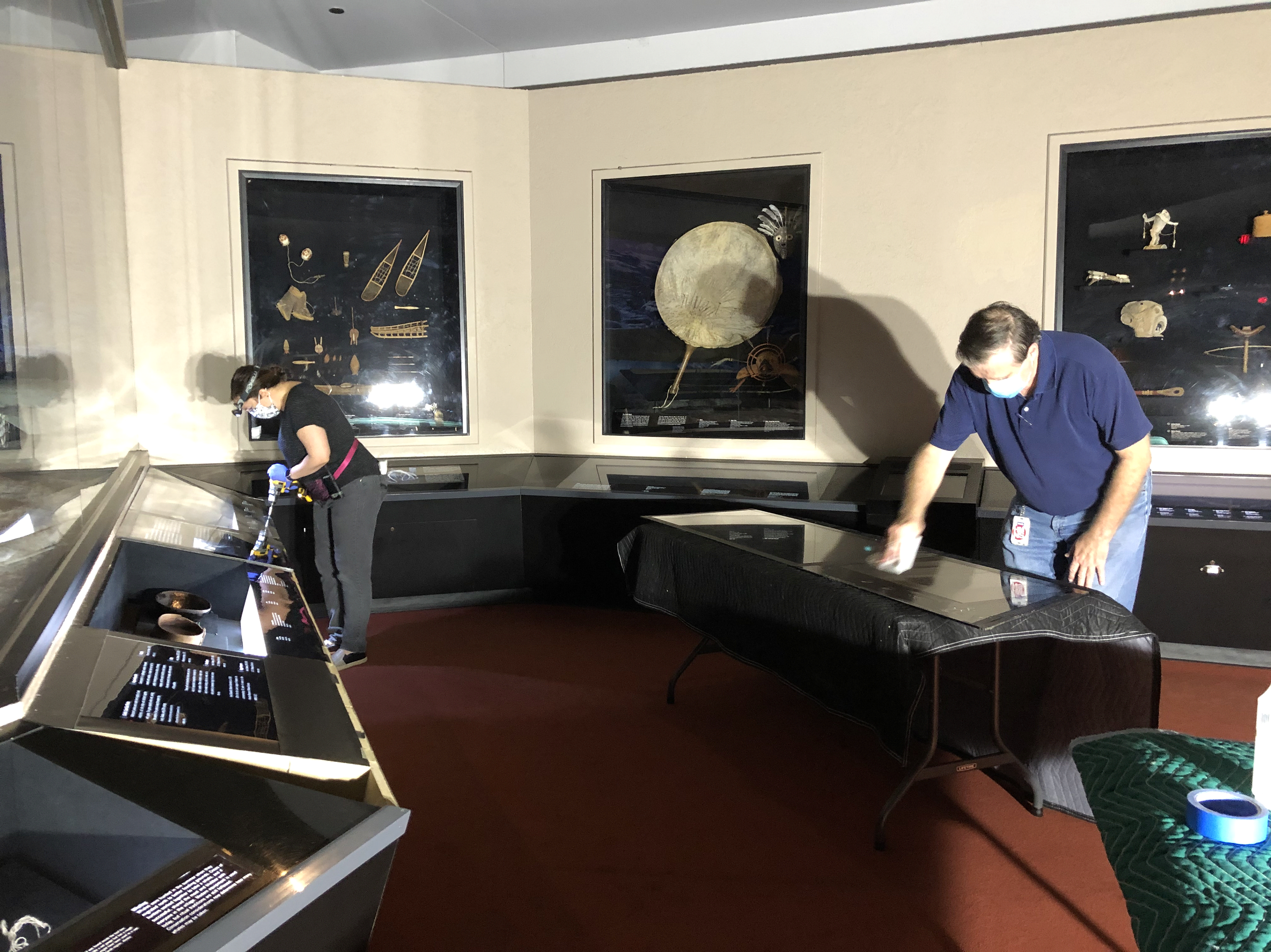 The crew is using the time to complete additional photography and dust artifacts.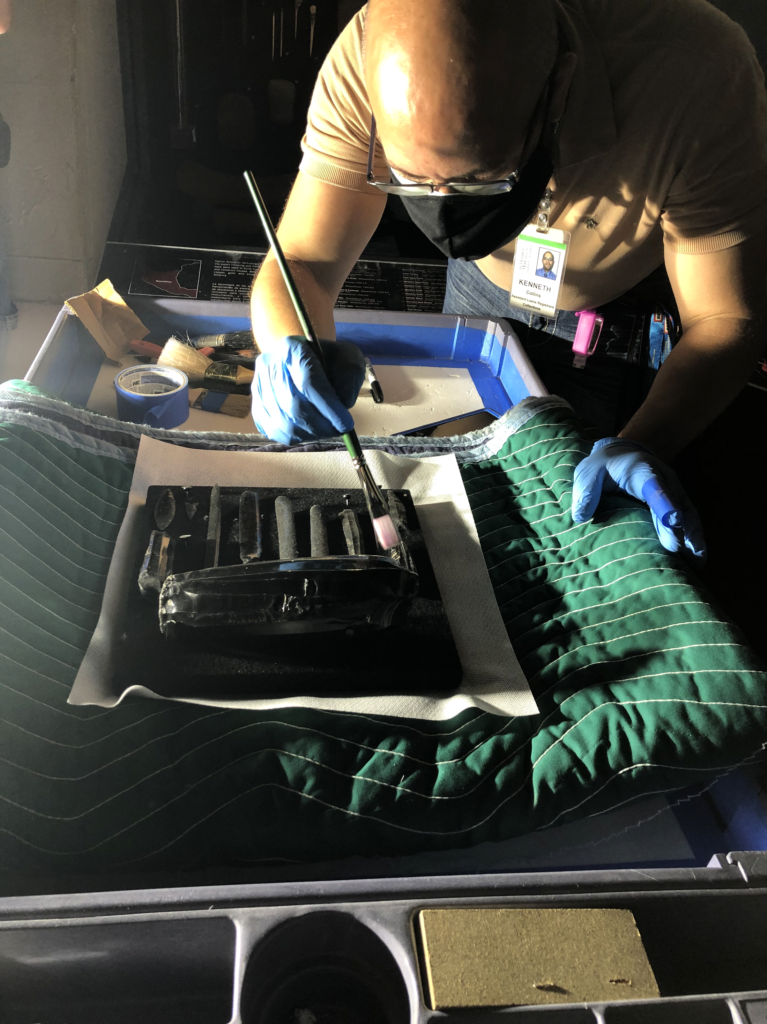 Some artifacts require more time and detail because of intricate carvings on the surface.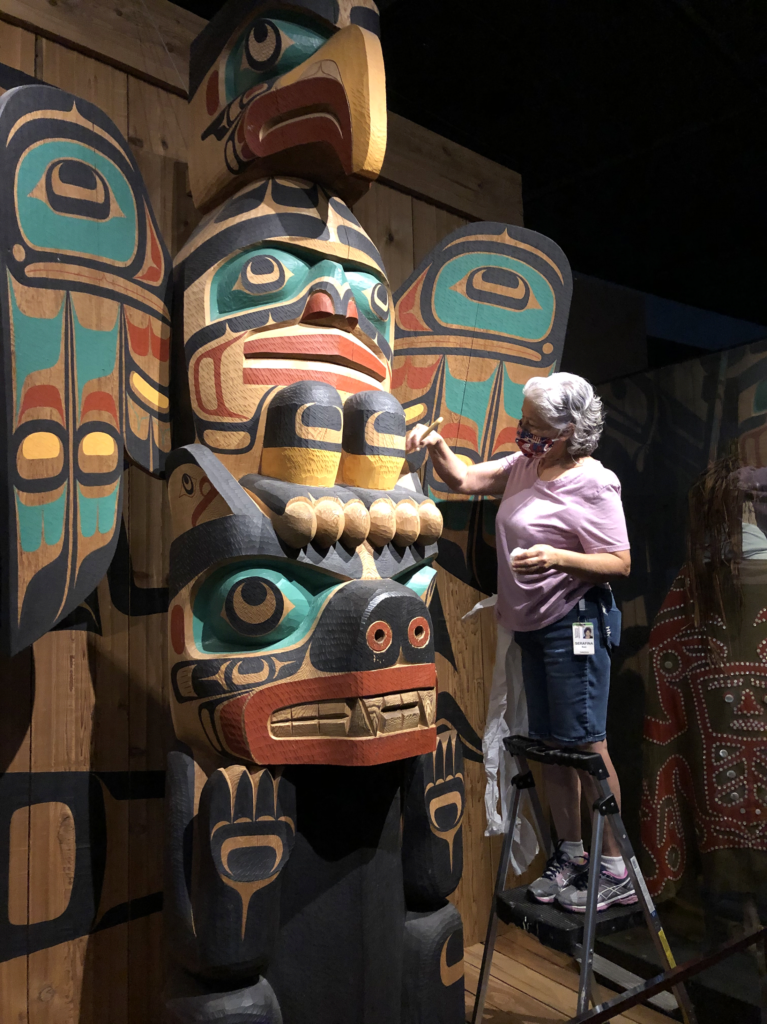 Cases that are larger or have a more complex design require more hands.  Opening the larger display cases to complete the needed maintenance on permanent collection artifacts requires coordination across several departments, careful scheduling and advanced preparation to be completely ready when the crew walks into the gallery. We want everyone's time used efficiently so that the work is finished quickly. 
For a few pieces, it has been a good time to revisit the entire mount system, removing the artifacts and taking the time to clean the display case from top to bottom.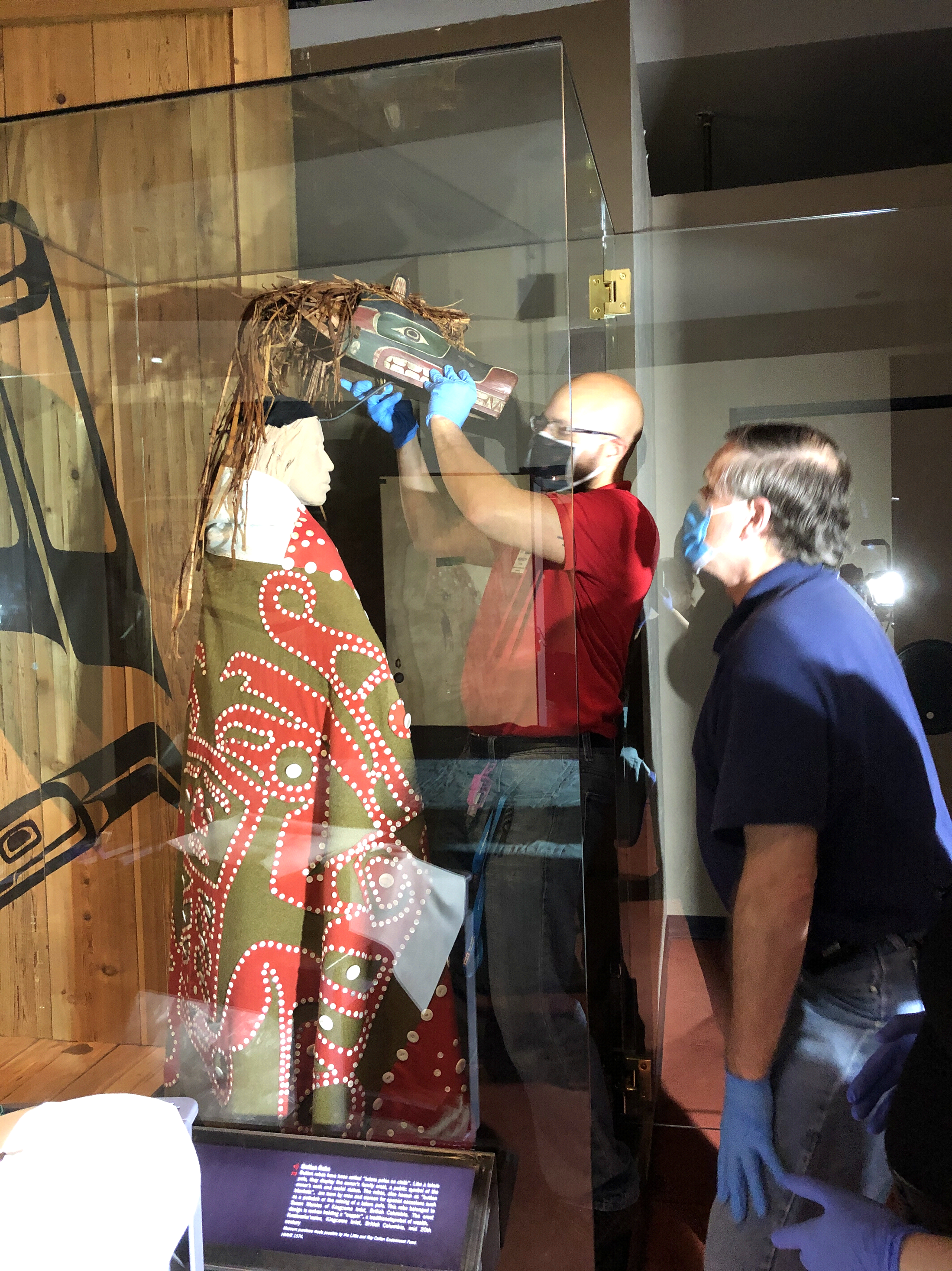 Just like your home, the museum collection and the galleries require maintenance and care every day.  It takes a team of experienced, caring and dedicated staff across all museum departments with a wide variety of knowledge and skills to care for the collection and the building.  It is, in large part thanks to them, that you are able to enjoy and learn from the awesome artifacts and specimens on display at HMNS.