Chances are if you have found yourself outside after dark in the past few weeks you have encountered a handful of June bugs on the ground. If you have children, they are no doubt collecting them for some sort of strange insect rodeo.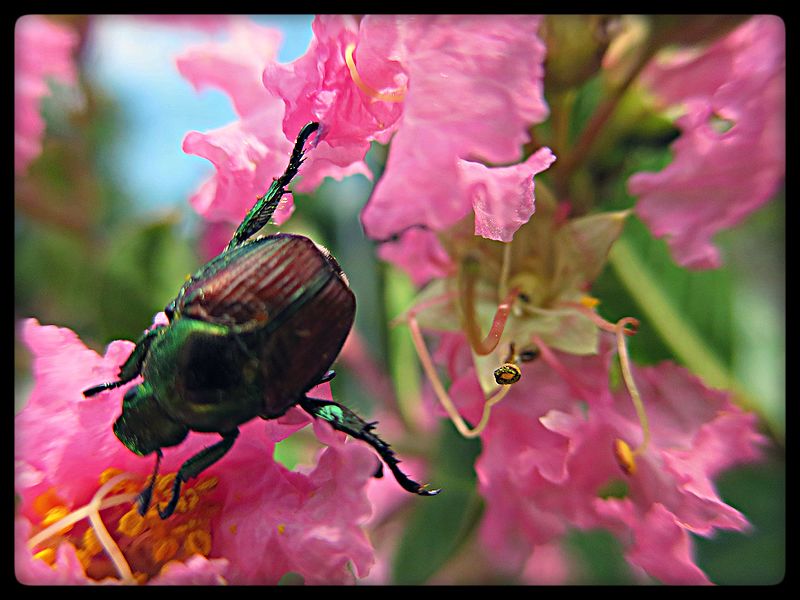 The good news is that they are harmless, that is unless they fly into your hair or onto your clothes and you do a funny dance for everyone.
June bugs are simply beetles, and they come in a reddish brown or black color. They also come in various sizes and aren't the best at flying. June bugs are not built for grace.
"June bugs belong to the family of beetles, known as scarabs. There are many different species of beetles that we call June bugs, which can also be called May beetles, or June beetles," says Erin Mills, the Director of the Cockrell Butterfly Center inside the Houston Museum of Natural Science.
"Their legs and feet are made for grasping shrubs and plants and moving around on soil. But, in urban environments, they have a hard time on concrete and often get stranded on their backs," Mills adds.
That's probably when kids "rescue" them. The adult June bugs are known as leaf chafers meaning they feed on the leaves of various trees and shrubs. Contrary to urban legend, they aren't toxic or dangerous to people.
"They have no toxicity, in fact, they are a great source of food for many insectivores," Mills says. "They do have sort of spiky legs and feet, which can feel abrasive to the skin, but won't cause any real damage."
The appearance of June bugs here in Houston is usually the best sign that warmer days and nights are soon ahead. Sometimes they emerge during those stray March and April cold fronts and seem rather confused.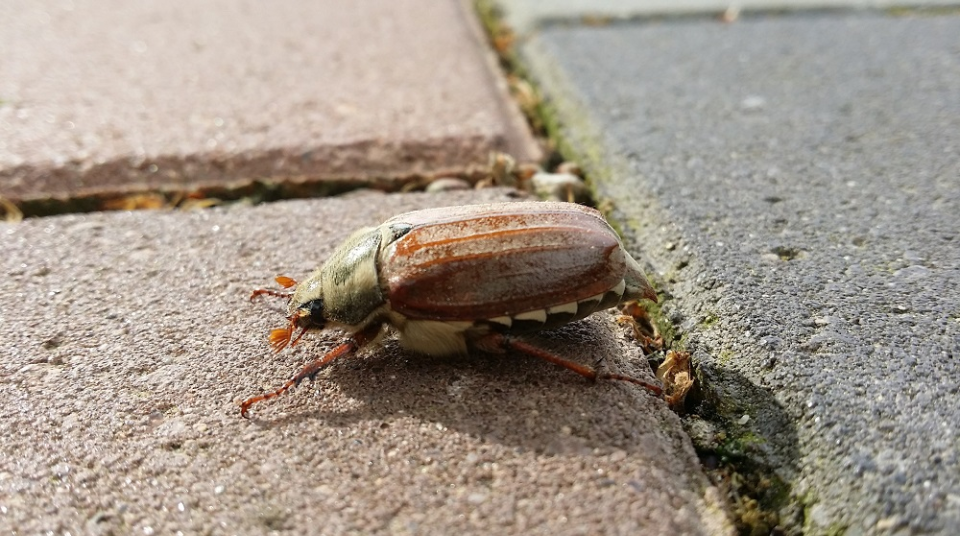 "Their entire life cycle takes about one year and all beetles have what we call complete metamorphosis, which includes life stages similar to that of a butterfly: egg, larva, pupa, adult," Mills says.
"The adult June bugs emerge from their pupae in the spring and spend the spring and summer looking for mates and laying their eggs," Mills says.
So those buggers you find on your patio on the concrete are really just looking for love, sometimes in the wrong places.
The larvae hatch in the fall and spend the fall and winter developing underground, while feeding on leaf litter, roots of plants and other things in the soil. At the end of the winter, they will form a pupa and complete their development into a fully-formed adult beetle.
"Some may emerge earlier, depending on when their eggs were laid, but the majority of them will emerge from the ground in the late spring and early summer, hence the name May or June beetles," Mills adds.
They are nocturnal and may use the light of the moon to navigate, which makes them especially confused by nighttime lights.
"So, like many other nocturnal insects, they are hopelessly drawn to lights at night and may get stuck there on your patio, flipped over on their backs," Mills says.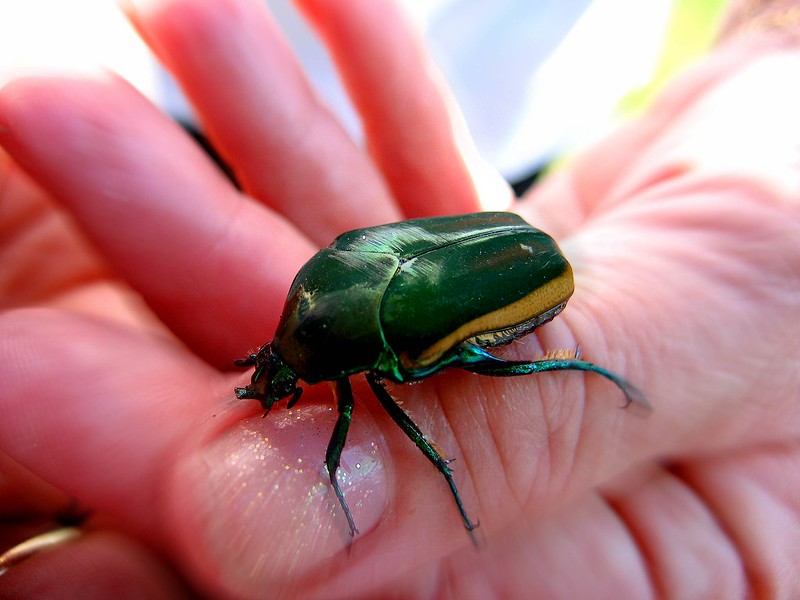 Next time you see a handful of them on your porch or patio, just remember that they are harmless albeit a little annoying. And looking for romance, or something like it. 
Physically, our doors may be closed, but the museum is always just a click away! We're bringing the museum to you with #HMNSatHome. Find us on Facebook, Twitter, Instagram and our official website.
Though our physical doors are closed March 17 – April 3, 2020, our virtual doors remain open. Finding ways to creatively bring science to you is our highest priority. Your contributions matter today more than ever, as we strive to continue full pay for staff during this time and ensure that the museum is ready and able to welcome you back. Please GIVE TODAY to help support our mission of science education.