Most people immediately think eggs when you talk about Fabergé, but the world-renowned jewelry brand has a legacy of crafting a wide range of pieces—from the mundane, like cigarette cases and paperweights, to the luxurious, like the Grand Duchess tiara that just joined the museum's collection.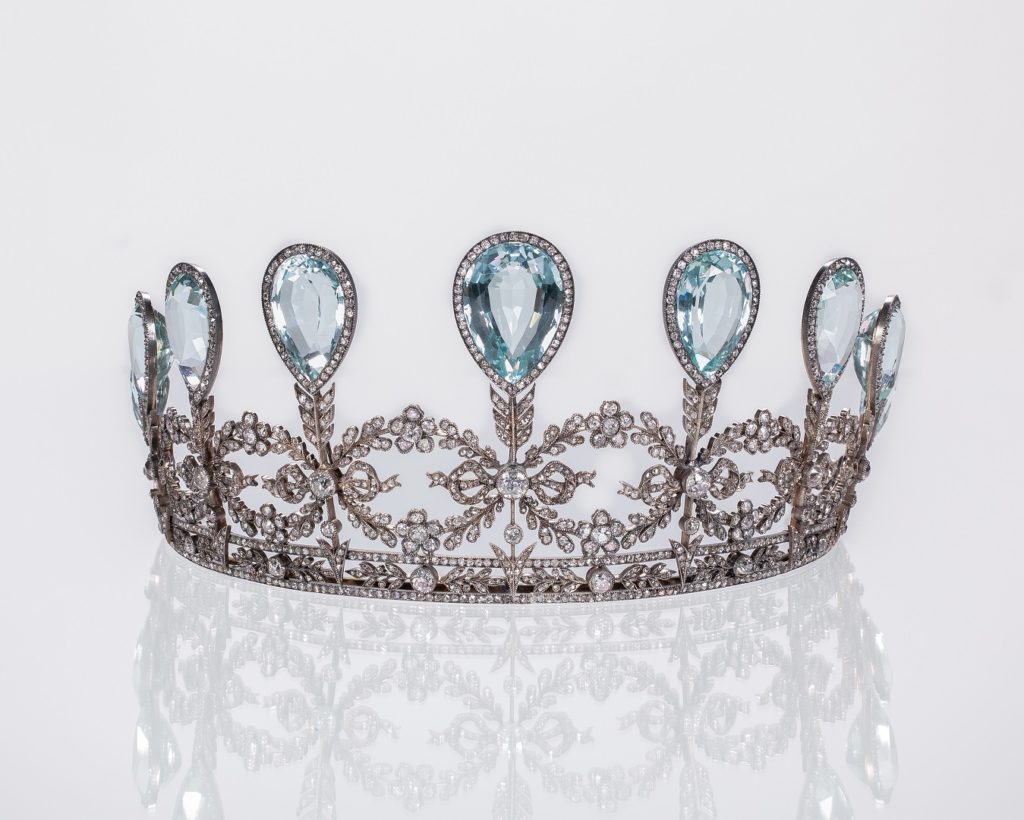 This aquamarine and diamond diadem was owned by Alexandra of Hanover and Cumberland, Grand Duchess of Mecklenburg-Schwerin. It was created as a wedding gift from Grand Duke of Mecklenburg-Schwerin, Frederick Francis IV to his bride. The recommendation to commission Fabergé for the nuptial gift came from Francis IV's mother and lifelong Fabergé admirer and collector Grand Duchess Anastasia Mikhailovna of Russia.
Records indicate close collaboration between Eugène Fabergé (Carl Fabergé's son) and the Grand Ducal Cabinet of Mecklenburg-Schwerin, but the exchange of drawings, edits and pricing delayed the piece's arrival. The tiara was late for the actual wedding, so instead the bride wore a family crown originating from King George III and Queen Charlotte of England's wedding. A month later, Princess Alexandra wore her Fabergé aquamarine tiara publicly for the first time to a court ball matched with a pink silk dress and pearl necklaces.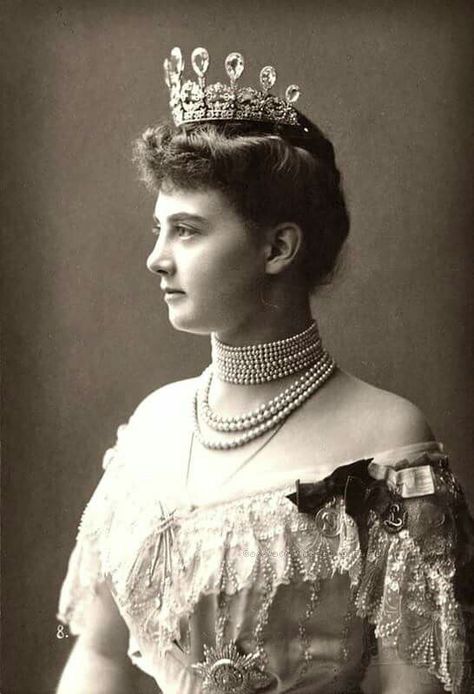 "The grand duchess tiara was originally given as a wedding present, which is perfect because it represents a marriage of two concepts we hold near and dear at HMNS, science and history," says museum President and curator of the Cullen Hall of Gems and Minerals Joel Bartsch. "Of course, the provenance of the tiara and its commissioning tell a story of the history of Fabergé and its royal clients. Meanwhile the gemstones set into the tiara show another side of the raw aquamarines and diamonds that guests see in our Cullen Hall of Gems and Minerals. It's exciting to be able to display this amazing piece here."
The tiara's nine pear-shaped aquamarines and rose cut diamonds are incorporated into a design rife with romantic symbolism. The forget-me-not flowers tied with ribbon bows represent true and eternal love, while the arrows piercing the bows evoke Cupid, an icon of endearment, attraction and affection.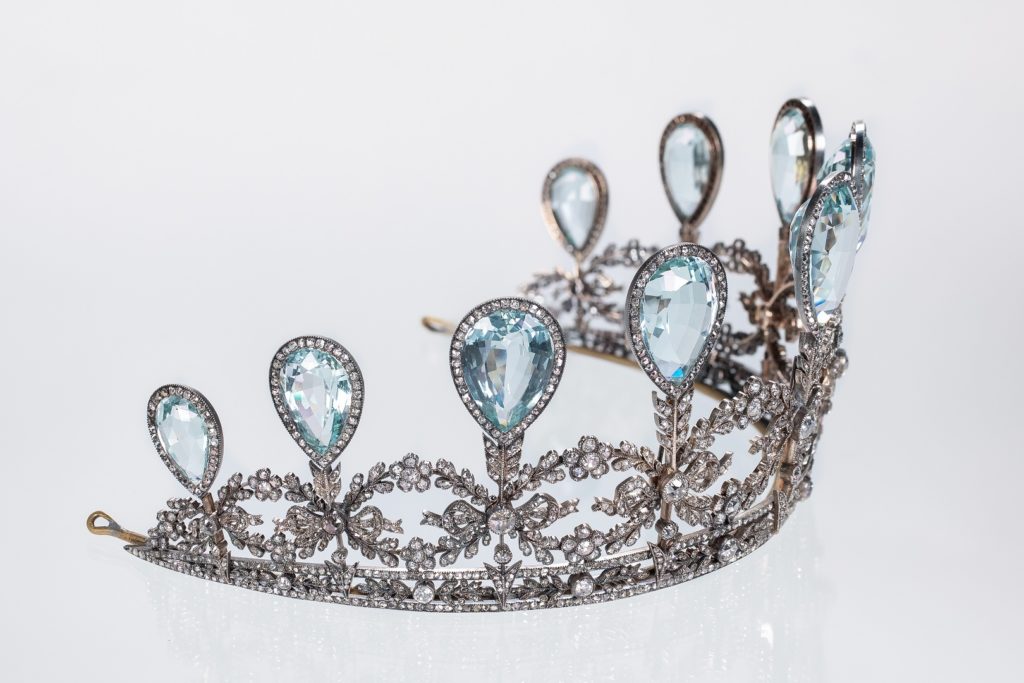 Fabergé tiaras are remarkably rare and even rarer in private collections. "To find any Fabergé tiara at auction today is rare," explains Angela Berden, Senior Jewelry Specialist at Christie's in Geneva, "But to find one with such a delicate, grand design — and with such spectacular, well-documented royal provenance — is exceptionally rare."
The Dorothy and Artie McFerrin Gallery at HMNS is proud to be home to the one of the largest private collections of Fabergé in North America. The new tiara will be joining two other Fabergé tiaras: the Westminster Tiara and the Imperial Leuchtenberg Tiara, which contains diamonds given to Empress Josephine by Tsar Alexander I after her divorce from Napoléon Bonaparte.
The McFerrin Fabergé Collection will continue to expand with additional pieces this fall, including a Tsar Nicholas I Imperial portrait diamond pendant, Maria Feodorovna Maid of Honor cipher, Tsar Alexander I pink topaz Imperial presentation ring, Tsar Nicholas I alexandrite and diamond Imperial presentation ring. The collection is on display in our exhibit Fabergé: The Art of Presentation and included with permanent exhibit hall admission.