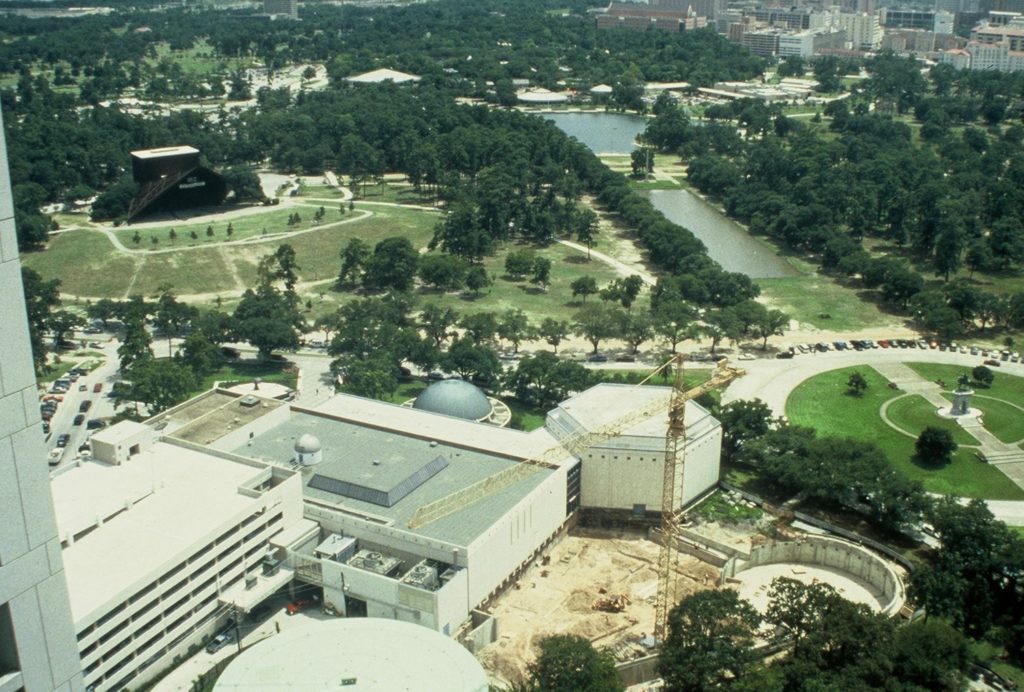 Between the years 1989 and 2009 the Houston Museum of Natural Science greatly expanded its footprint across the Houston-area, furthering its mission beyond its Hermann Park location in very ambitious ways.

The museum's scope was changing ahead of a new century, because it had too. Just as Houston was evolving, so was the HMNS family, gearing up for what's been an explosion of city growth the past three decades.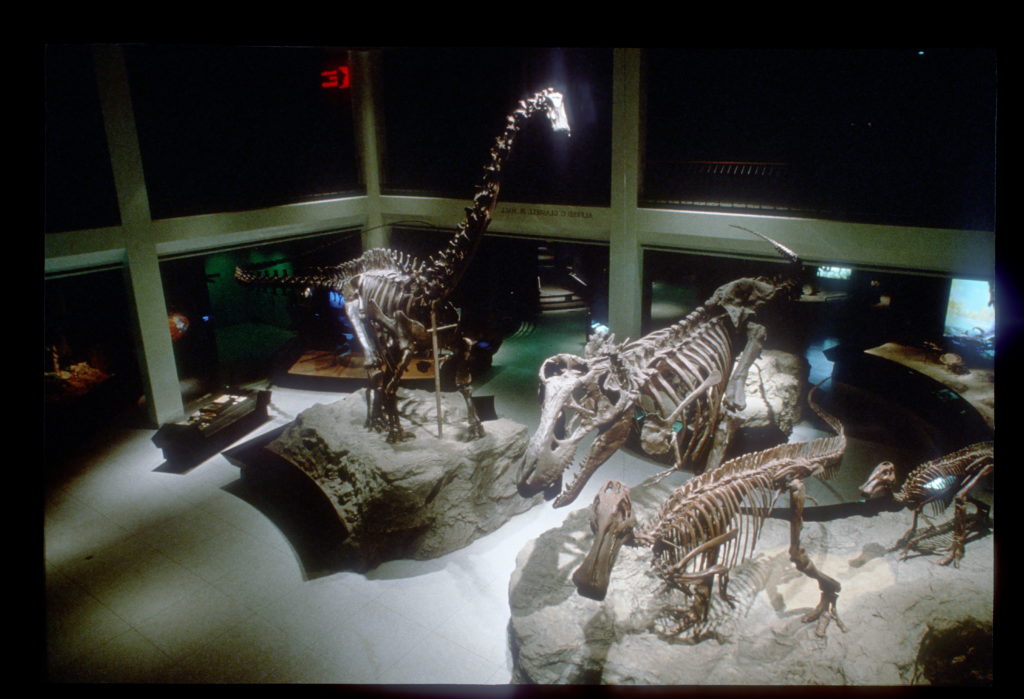 The museum was undergoing a metamorphosis, turning from a sleepy museum with a planetarium and some dusty exhibits, to the world-class destination it is known as today. The footprint of the museum—not just physically—was doubling in front of everyone's eyes. Within just a few years attendance would begin reaching into the millions. 

"There was a renaissance at the museum," says Lisa Rebori, VP of Collections and Exhibitions. "Within a ten-year period we opened the Cullen Hall of Gems & Minerals, expanded the paleo collection, built the Wortham Giant Screen Theatre, built the Cockrell Butterfly Center and renovated the energy exhibition."

There was a boldness afoot that hadn't been seen in decades.

"The museum had not made such bold moves since the 1950's when it decided to move out of the zoo and envisioned the museum anchoring the north end of Hermann Park," Rebori adds.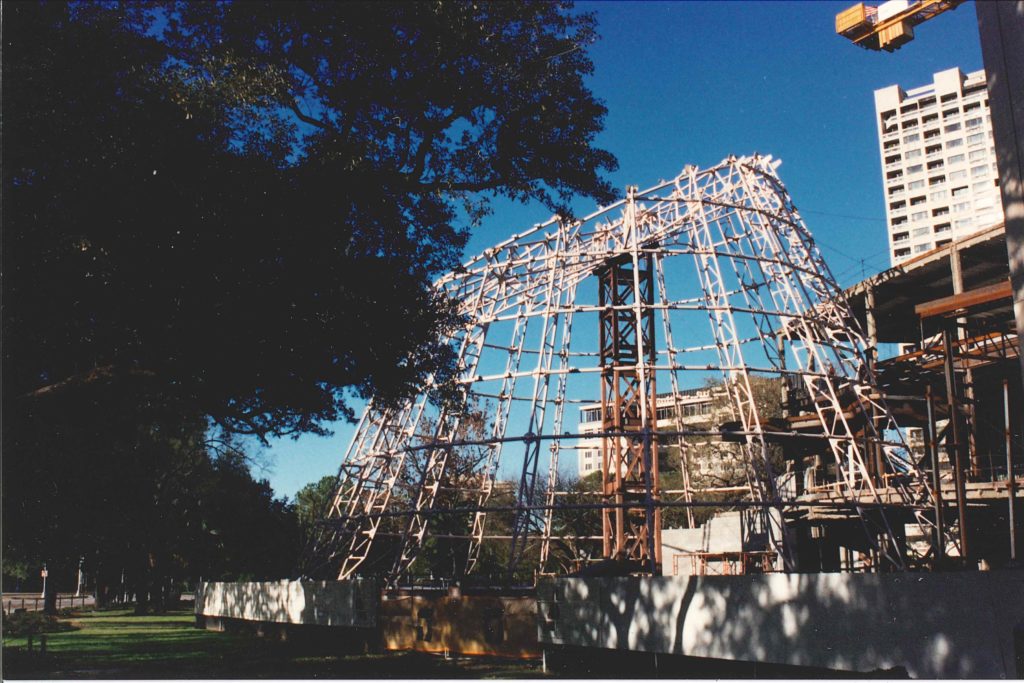 First came a behemoth big screen for nature films. Then came the celestial observatory an hour south of town. Five years later a butterfly center would bloom right outside the museum's doors. By the end of the first decade of the 21st century, HMNS would have its own satellite center in the suburbs.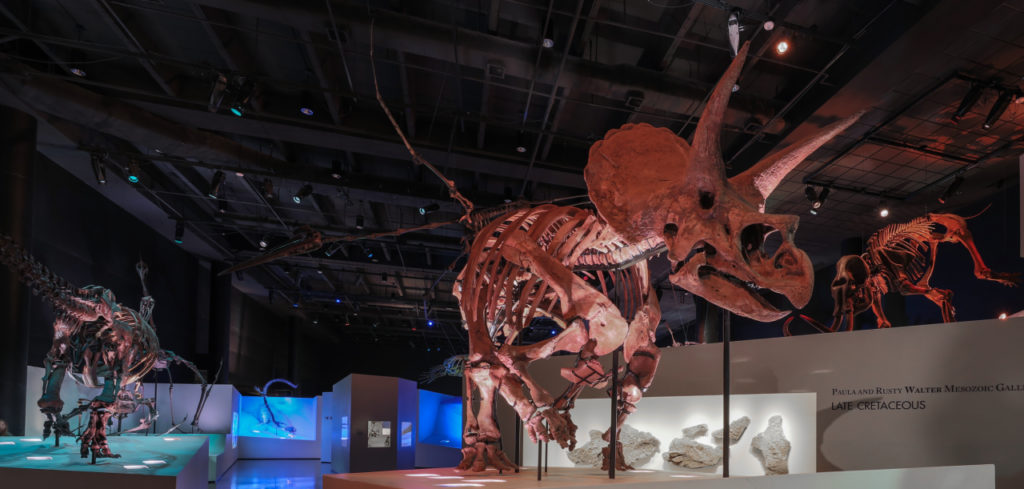 As we celebrate the anniversaries of these places and institutions in 2019 all four are undergoing changes, some bigger than others, as another new decade dawns.
This September on Beyond Bones we'll be taking a look back at some of our most groundbreaking achievements at HMNS, The spirit of HMNS is built on a foundation of support from the Houston community, a dedicated staff, diligent volunteers, and inquisitive patrons. Check back each Friday for another tiny look back into HMNS' storied past.