Long ago, in a galaxy that is actually the one we're in now, the ancient Egyptians had a myth about a time when beer saved the world. In honor of National Beer Day, I thought I'd share this interesting historical tidbit with you on today's edition of Beyond Bones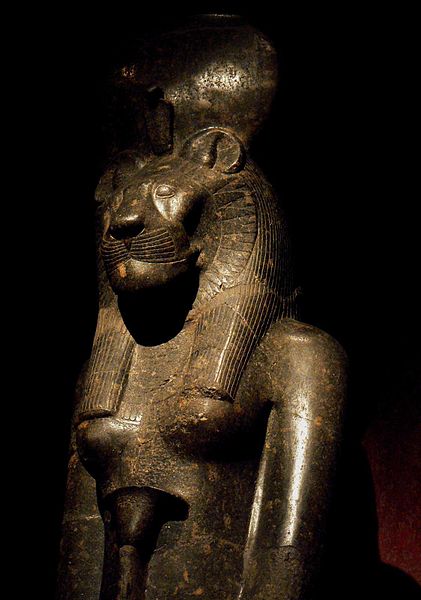 The story begins with the sun god Re being disatisfied with humanity. Humans were no longer worshiping him dutifully, they were lazy and selfish. As punishment for ignoring him, Re transformed his daughter Hathor into the bloodthirsty lion-headed goddess Sekhmet, and sent her down to punish mankind.
Sekhmet killed all in her path, destroying entire cities in the process. Re was pleased at first, but then he began to regret his actions. If Sekhmet continued on her rampage, she would kill all of humanity, and then who would worship him?
In order to stop Sekhmet, Re ordered massive quantities of beer to be made, and instructed that hematite should be mixed with the beer to give it a blood red color. When this was done, Re poured the mixture over the land of Egypt, flooding the Nile and its floodplains with the blood-red liquid. Sekhmet saw this and was pleased. She thirstily lapped up the liquid which she thought was human blood. Eventually she became intoxicated and fell asleep. She then transformed back into the peaceful goddess Hathor. After waking up, she became devoted to protecting humanity, especially women, from sickness and evil.
This may sound like a crazy story to modern readers, but the Egyptians believed it really happened. Every year to commemorate the event, they held a very special celebration called the Tekh Festival, or the Festival of Drunkenness. The object of this festival was to imbibe as much as you could until you passed out, just like Sekhmet did in the story. Apparently there was also a lot of sexual intercourse involved in the celebration as well, supposedly it was meant to invoke the fertility of Hathor.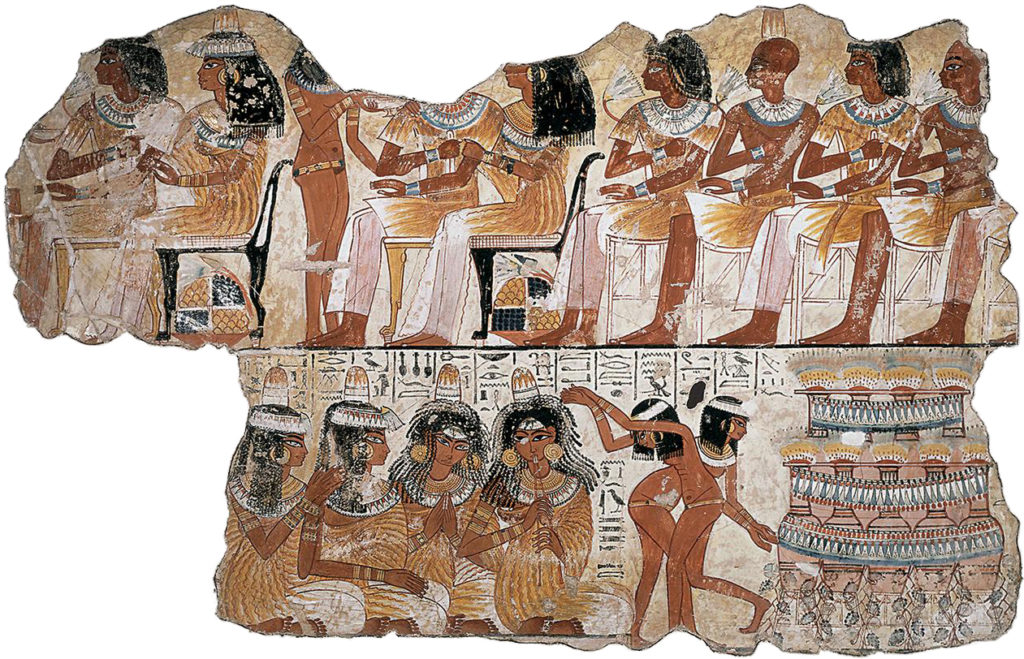 During later periods, when the worship of Hathor spread to the Greeks and Romans, people traveled from all around the Mediterranean World to partake in the celebration. It became sort of the ancient version of today's Spring Break bashes, except it had religious connotations.
So who's ready to bring back the worship of Hathor? That's the one good thing about polytheism, there's tons of holidays, one for each god.
If you want to learn about some of the other gods the ancient Egyptians worshiped and the crazy stories associated with them, come check out the Hall of Ancient Egypt at the Houston Museum of Natural Science. This article just scratches the surface of the culture's awesome pantheon of gods and their drama-filled lives.