In a year full of bad headlines involving insects (insects populations declining globally, National Butterfly Center, one of America's richest butterfly habitats threatened by Trump's wall, Western migratory monarch population drops by 87%), one ray of light stands out, giving us a shimmer of hope: The Mexican migratory monarch population is seeing it's highest numbers in over a decade!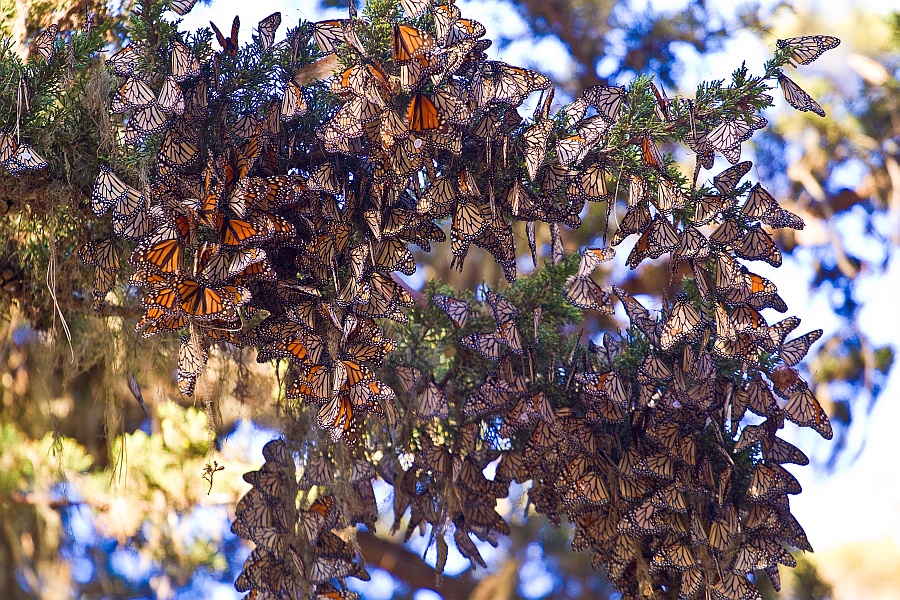 If you haven't been following the monarch saga, here it is in a nutshell. The North American migratory population of monarchs is split by the Rocky Mountains. The group West of the Rockies over-winters along the California coast, the group East of the Rockies flies all the way to central Mexico to spend the winter. The Eastern or Mexican migration has been known as one of the greatest natural phenomena on earth and it is the largest and longest migration of any kind of insect.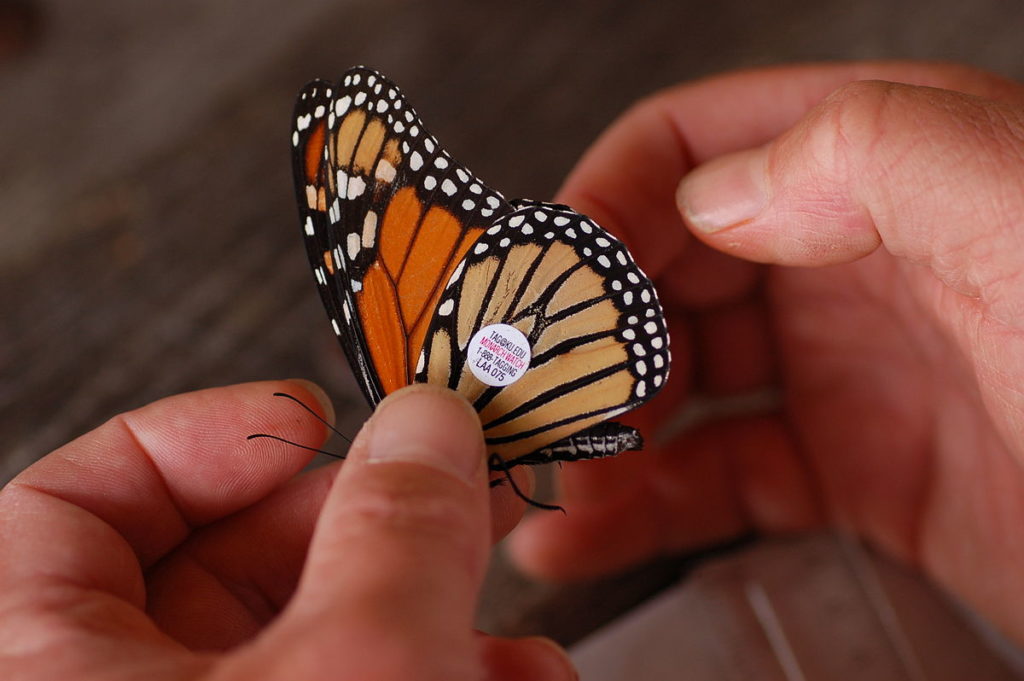 Over the last 20+ years, the number of butterflies that make it to the overwintering grounds in Mexico has been in a steady decline, which is concerning at best. Many organizations have formed to tag, collect data, and do what they can to help the monarchs rebound, most notably Monarch Watch, out of the University of Kansas. Many of the factors affecting monarchs are out of our immediate control, such as climate change, natural disasters, urbanization, and large-scale agricultural practices (mainly pesticide use). The Western population in California, unfortunately, has fallen victim to a multitude of these things, including widespread forest fires and drought, causing a huge and devastating decline in 2018. It is unclear whether or no they will be able to rebound. But, monarch scientists can't help but crack a smile at the fact that, in contrast, the Eastern monarchs have made it to Mexico in droves, resulting in the highest number of over-wintering monarchs since the 2006-2007 winter season. A Cockrell Butterfly Center staff member is visiting the over-wintering grounds in mexico right now and has sent us back some pictures of this breathtaking scene!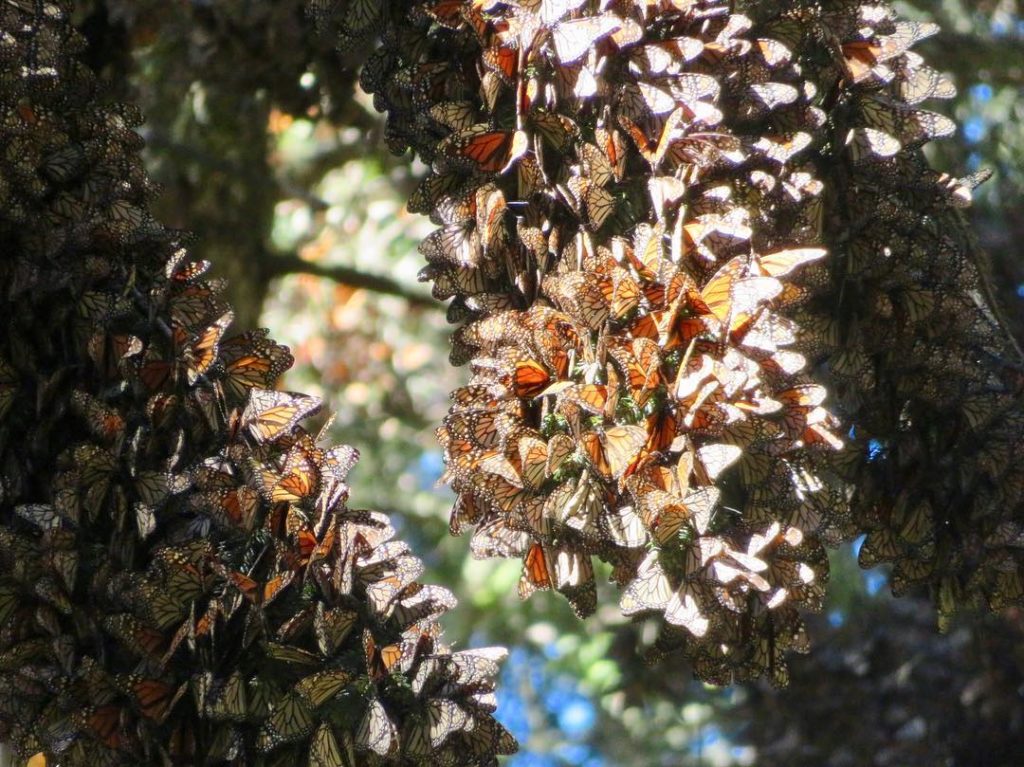 Monarch scientists everywhere are celebrating this year's success, but are cautiously optimistic. Many say it is not likely that we will see these numbers again. It seems to have been the perfect storm of conditions for the Eastern population. It's never too late to pitch in and every little bit can help, not only our precious monarchs, but native pollinators of all kinds. Here is how you can help:
Plant a pollinator garden and fill it with a variety of nectar plants that bloom at different times of year. It is important to provide nectar for pollinators all year, not just in the spring. Migrating monarchs travel through here in the fall, so be sure to stock your garden with food for them, they need lots of nectar to help them complete the long journey! Our first plant sale of the year is coming up on April 6th!
Do not use pesticides and buy organic whenever possible. Pesticides are just so harmful to everything and there are plenty of safer and more natural options if you feel you need to use something to control pests.
Plant milkweed in the Spring. Monarchs do not reproduce during their journey south to Mexico, so they do not need milkweed specifically. When they head back home in the spring, they mate for the first time and start laying eggs. Having milkweed ready for their return will help build up the monarch population.
Support organizations that educate and advocate for monarchs, like HMNS. Through educational outreach, plant sales, and other events in the Cockrell Butterfly Center, we strive all year long to get these important messages out to Houstonians and anyone else who will listen!.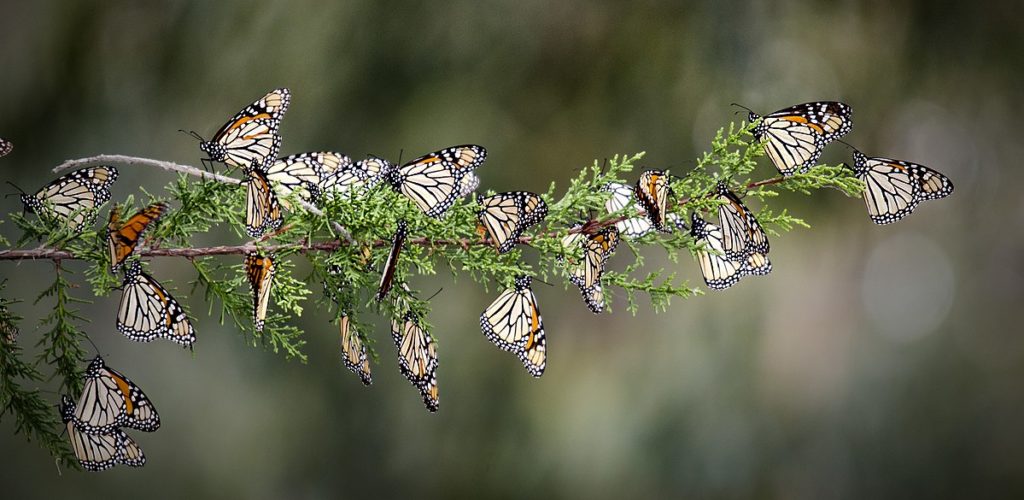 Last weekend was the first of many opportunities to support the Cockrell Butterfly Center and its mission at our annual fundraising event for children, A Butterfly Flutter. At this event, kiddos had a chance to get up close and personal with some of our most interesting bug friends, have a cockroach paint a masterpiece for them, take home some cute little ladybugs, and adopt-a-butterfly, all for a great cause!