This fall, in collaboration with Houston Museum of Natural Science, Rice University's Glasscock School of Continuing Studies is offering Women in Space, a course (open to the general public) highlighting women who have played pivotal roles in the U.S. space program as astronauts, engineers, flight controllers, researchers and mentors for the next generation of space pioneers.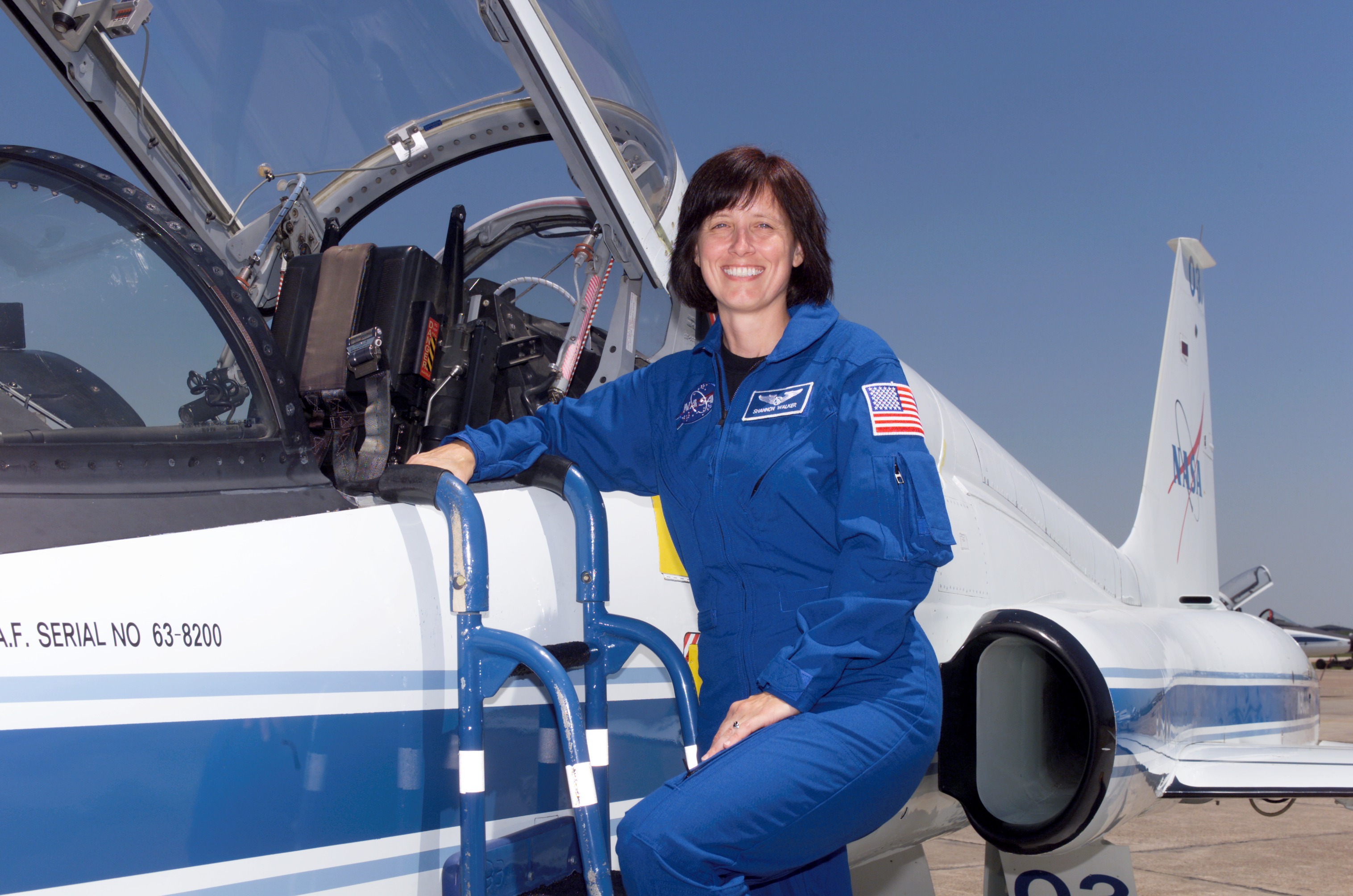 Among the many impressive guest speakers is Shannon Walker, Ph.D., of NASA's 19th class of astronauts. Born and raised in Houston, Walker became a NASA astronaut in 2004. She holds a bachelor of arts, master of science and doctor of philosophy in space physics from Rice University. Walker has held many roles from a robotics flight controller and crew support astronaut to Acting Manager of the On-Orbit Engineering Office and Capsule Communicator in Houston's Mission Control Center. In 2010, Walker was a member of Expedition 24/25 and spent an incredible 163 days in space!
We asked Walker a few questions about her experience as a NASA astronaut and woman in the space industry.
What inspired you to become a NASA astronaut?
"The Apollo Program…I had just turned 4 when we landed on the moon.  I recall my parents taking my older sister and me into our backyard to look at the moon, which was rising over our house.  They said that we had people there.  I thought that was the most fantastic thing and that was a place I wanted to go."
What has been the most exciting moment of your career? The most challenging?
"I would say that the most exciting moment was my launch.  Not only was it exciting to be sitting in our spacecraft as the rocket came to life and carried us into space, but it was the culmination of what I had been working towards for years and years.
As far as what is most challenging, there are two things.  On physical side, it is the spacewalk training.  The training suits weigh about 300 pounds and each training session underwater is 6 hours long.  It takes a lot of strength and endurance.  On the mental side, it is the Russian language.  Russian is not an easy language, especially when you start learning it later in life.  When training over in Russia, all our classes are taught in Russian.  And, of course, when flying on the Soyuz spacecraft, all the procedures are in Russian as well as our communications to the Russian Control Center are in Russian." 
Over the past few years, there has been greater attention on the role women play in space science/exploration and their accomplishments. As a professional in the industry, do you think it is important to highlight these accomplishments? Why?
"As much as I would like to say that we have reached a time when women's accomplishments do not need to be highlighted any more, we just are not there yet in our society.  We do need to keep women's endeavors and achievements in the forefront in order to keep society moving forward and to provide inspiration to children.  I don't think we should ever underestimate the importance of showing children the kinds of things that women and men can do and that they can work together alongside each other.  This is so important for a healthy society.  You never know what will provide a spark children or what will stick with them later in life."
What do you think is next for women in the space industry?
"I always find questions like this difficult, not because of the subject matter, but because the very way the question is worded puts men and women into two different categories, with the subtle implication of men being the standard and women being secondary.  This goes hand in hand with the last question – we need to highlight women's accomplishments to show what people can do. 
The short answer is that women in the space industry will keep doing what they have been doing.  They will continue to be scientists and engineers and managers and astronauts."
While we seek to celebrate women's roles in the space industry, our ultimate goal is to foster a world in which every girl and boy gazing in wonder at the moon and stars has an equal chance of fulfilling her or his dream. What advice would you offer a child who wants to be part of the next generation of space pioneers?
"The next generation of space pioneers is going to be made up of people with diverse talents and backgrounds.  So, to those that want to be part of it, not only should you work hard in school to learn as much as you can, but you should also look for opportunities to do things in different areas.  You could be the best person in the world in your chosen field, but that skill or knowledge may not ever come into play during your space flight.  You truly need to become a "jack of all trades."  You need to know how to work with your hands and with tools, as much of life in space is doing repairs or assembling experiments.
Future space programs will continue to be international endeavors, so you need to be comfortable working with people and cultures from around the world.  If you ever have an opportunity to work internationally or work with an international team, you should do it.  Of course, physical fitness will continue to be a requirement.  So, do not shy away from exercise or playing a sport.
I think one of the most important things to know is that the path from point A to point B is rarely a straight line in life and that is a good thing.  Every adventure and experience you have is always adding to who you are as a person.  Do not be afraid to pursue something completely different for a period of time.  The more things you know and can do, the more you will have to offer NASA or whomever is working in space."
You can read Walker's full biography here. We invite you to join us September 25 in Women in Space to learning more about the role and impact of women in the space industry.
Schedule of Lectures
25. "The History of Women in Space." Jennifer Ross-Nazzal, Ph.D., historian, Johnson Space Center
2. "A Woman in NASA's Mission Control." Marianne J. Dyson, former NASA flight controller
9. "Life on a Space Mission." Shannon Walker, Ph.D., NASA astronaut
16. "The Role of Human Factors Engineering and Human System Integration in Future Space Exploration." Mihriban Whitmore, Ph.D., contracting officer's representative, Human Health and Performance Directorate, Johnson Space Center
23. "International Space Station Science Accomplishments and Benefits of Research." Julie Robinson, Ph.D., chief scientist, International Space Station; Johnson Space Center
30. "Robotic Exploration of the Solar System." Louise Prockter, Ph.D., director of The Lunar and Planetary Institute
6. "The New Moon: Living and Working in Space." Patricia Reiff, Ph.D., associate director for public outreach, Rice Space Institute and professor, Department of Physics and Astronomy, Rice University
13. "Cultivating the Next Generation of Female Space Pioneers." Carolyn Sumners, Ed.D., vice president of astronomy, Houston Museum of Natural Science; adjunct professor, Department of Physics and Astronomy, Rice University