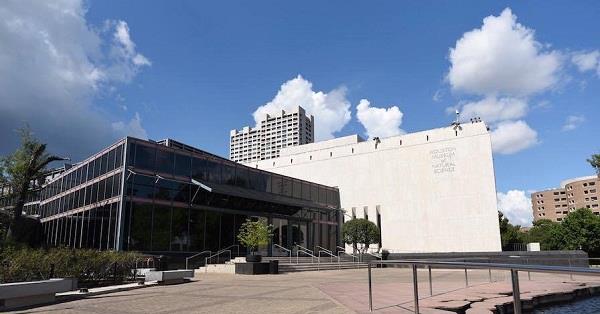 This week the community that we are so proud to be a part of has suffered a devastating loss. In the midst of that suffering, many of you reached out to see how the museum was faring and if the collections were safe. We could not be more humbled, grateful and proud that you consider us to be a part of your family. We are here for you. HMNS will reopen tomorrow, Friday, September 1 and resume normal operating hours.
We were extremely fortunate that the museum did not suffer damage. Our collections are safe and our dinosaurs are still standing. We had dedicated staff and security who stayed through the entire storm to ensure the safety of our facility, collections and animals.
HMNS was built on a mission to enhance the community's delight of natural science. Our staff and volunteers are working to make a difference and continue to serve as a resource of science education. Our efforts currently include:
Outreach programs to families in local shelters
"No supplies necessary" activities for kids on our blog
Donation drop-off for new and gently used school and art supplies benefiting Houston area teachers who have been affected by the flooding
Onsite mobile blood drive starting at 8:30 a.m. Friday, September 1 with the Gulf Coast Regional Blood Center
We are proud to be a part of efforts to restore our community. Our hearts and minds are with the people who have been affected by the flooding across Houston and the Texas coast. We are all in this together.
Sincerely and with gratitude,
The HMNS Family