The Houston Museum of Natural Science's ticketing software has records going back to July 31, 2007. My family's first recorded transaction in this system was in August 2007. Needless to say, we love the museum.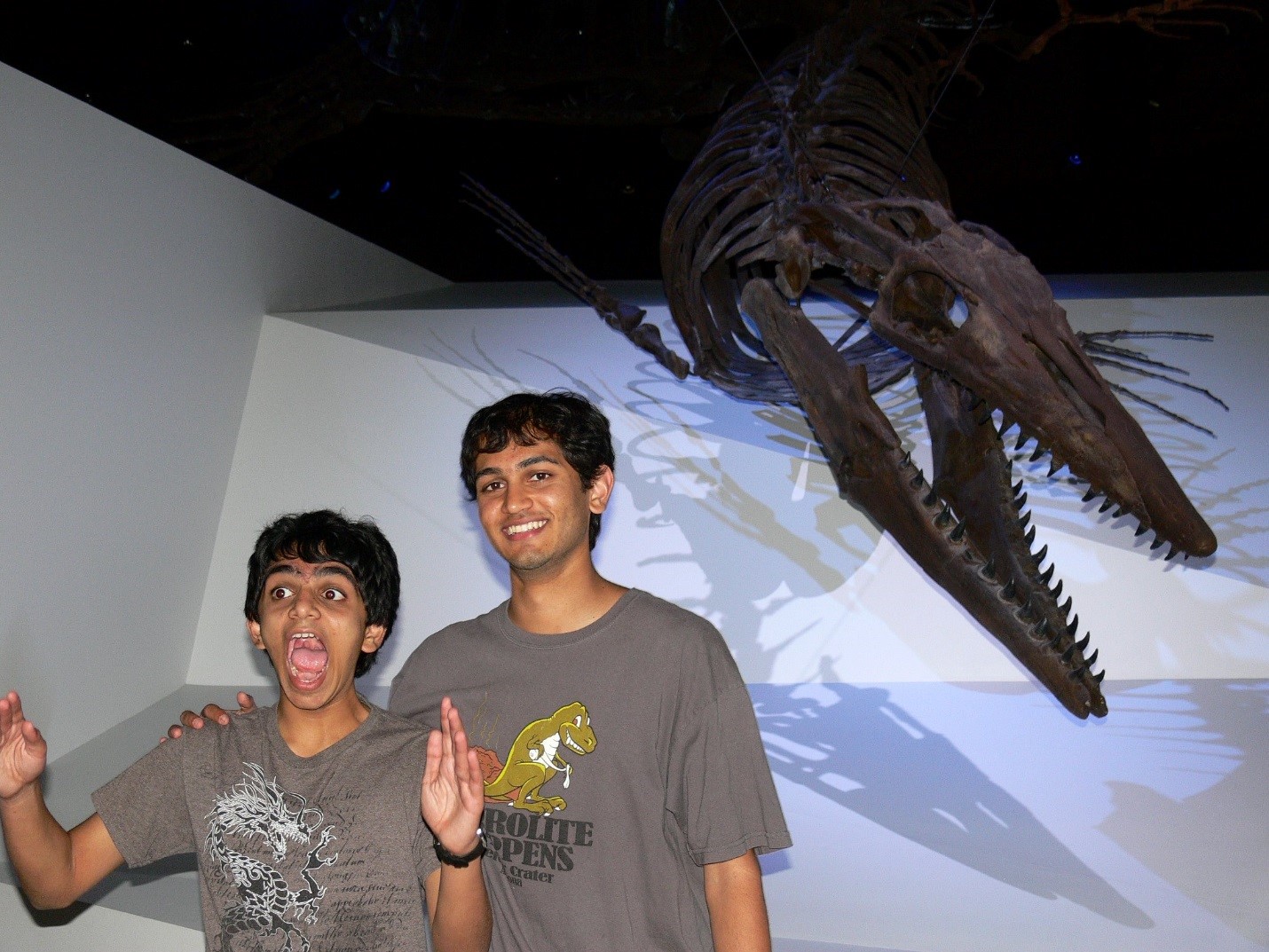 My younger brother and I at the Members' Preview for the brand new Morian Hall of Paleontology in 2012. We've been regulars at HMNS even before starting as Xplorations summer campers at age 6.
I first started coming to the museum before I started going to daycare. My mom is an architect, and when I was a toddler, she worked for a two-employee firm out of her boss's house. My days were filled with drawing on scraps of paper, ice cream from the neighborhood truck, Barney, Sesame Street and Mr. Rogers, and, most importantly, lunchtime adventures at HMNS.
It should come as no surprise that as soon as I was old enough, I was spending my summers in Xplorations camp. Each summer from 1998-2005, I took voyages to the Moon in the Expedition Center, enjoyed behind-the-scenes sneak peeks of places like the projection room for the Wortham Giant Screen Theatre, and built robots from recyclables and RC cars. Vacations were fun and all, but Xplorations was always the highlight of my summer.
Once I aged out of summer camp, I began volunteering in the camps through the Moran Ecoteen Program. I graduated to a Teaching Assistant, an Xplorations intern at HMNS Sugar Land, and, finally, a full-time employee in education. I literally grew up at Xplorations; it's been quite the journey.
I've been lucky enough to be around Xplorations camps every summer since 1998 and witness firsthand the progression from the best-kept-secret in Houston to the current 32-camps-each-week jamboree. This past year, I got to see my six-year-old cousin enjoy camp all summer; seeing her smiling face every day, enjoying Xplorations as much as I did, warmed my heart.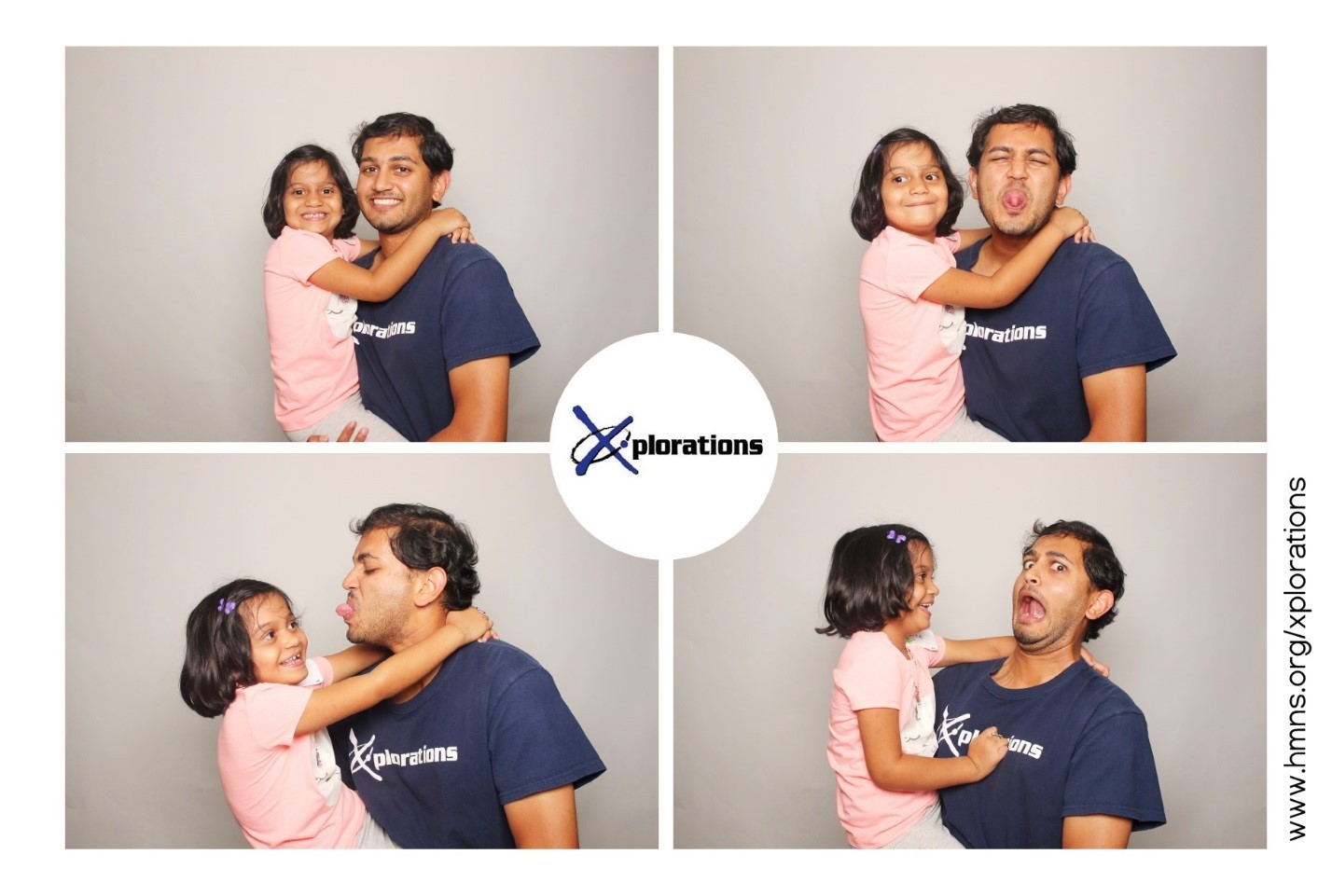 We at HMNS want to give one lucky child the chance to dream big and get creative at Xplorations Summer Camp in 2017! We're giving away one free week of camp to a child between ages 6-12 in our Xplorations Summer Camp Giveaway!
To enter, take a photo of your child wearing an Xplorations t-shirt and doing something fun! Email that photo to xplorations@hmns.org, along with your name, phone number and member number (if applicable) before Feb. 13, 2017 to complete your entry!
If you don't have a camp shirt, you can purchase one at 2nd Saturday on Feb. 11 for $5 and even take an entry photo in our photobooth! Or as an alternative, take a photo of your child holding a picture showing why they're excited to come to camp. It's that easy!
As an additional bonus for HMNS members, we'll throw in free before camp and after camp if the winner has a current membership as of Feb. 13, 2017! Being an HMNS member comes with many benefits, including priority registration and discounts on camp!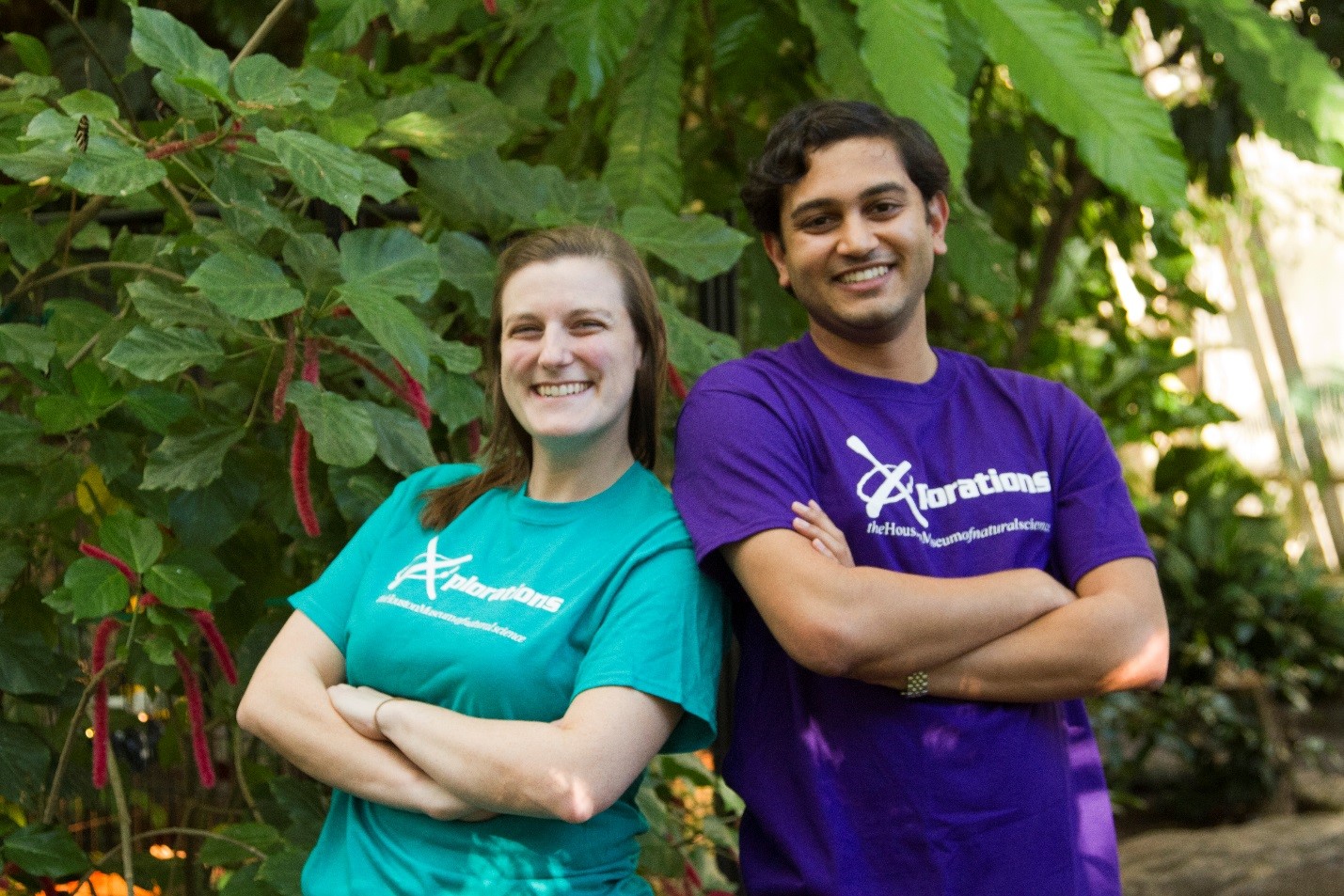 Former campers Kelsey Friedemann (left) and Sahil Patel are now full-time employees working in education at HMNS.
Attending Xplorations Summer Camp sets the stage for success in school and beyond, inspiring kids to pursue careers in Science, Technology, Engineering, Art and Mathematics (STEAM) fields. Who knows, it could even lead to a career at HMNS!