Frankenweenie (2012)
Friday, October 14 | 7:15 p.m. | Members: $4 | Tickets: $5
Young Victor conducts a science experiment to bring his beloved dog Sparky back to life, only to face unintended, sometimes monstrous, consequences.
BTS – Mummies of the World: The Exhibition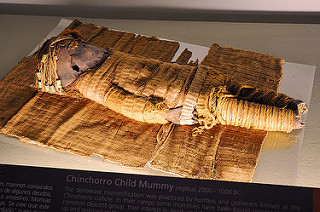 Mummies of the World: The Exhibition presents a collection of mummies from Europe, South America and ancient Egypt-some 4,500 years old.
Go behind-the-scenes and learn about mummies and mummification through state-of-the-art multimedia, interactive stations and 3D animation, highlighting advances in the scientific methods used to study mummies, including computed tomography (CT), ancient DNA analysis and radiocarbon dating, all of which allows us to know who these mummified individuals were, where they came from and where they lived.
Among the mummies on display are the Vac Mummies, an entire mummified family from Hungary believed to have died from tuberculosis; the Burns Collection, a group of medical mummies used to teach anatomy in the early 19th century; an Egyptian priest named Nes-Hor who suffered from arthritis and a broken left hip; Egyptian animal mummies including a falcon, fish, dog and baby crocodile, many of which were deliberately preserved to accompany royals for eternity; and MUMAB, the first replication of Egyptian mummification done on a body in 2,800 years.
Coming Soon!
Lecture – Family Talk – The Griffin and the Dinosaur
Exciting stories about griffins, dragons, sea monsters and giants have been told for thousands of years. Were they real? What is the truth? Children's author Dr. Adrienne Mayor of Stanford University reveals some suprising secrets connecting fossils with fabulous creatures of myth.
October 22, 2016 at 9:00am
Suggested for grades 6-12 and adults.
Cosponsored by the Archaeological Institute of America Houston Society.
Lecture – Future Humans by Scott Solomon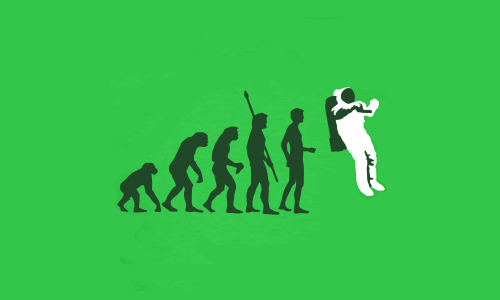 Drawing on fields from genomics to medicine and the study of our microbiome, evolutionary biologist Dr. Scott Solomon draws on the explosion of discoveries in recent years to examine the future evolution of our species. But how will modernization—including longer lifespans, changing diets, global travel and widespread use of medicine and contraceptives—affect our evolutionary future? Surprising insights, on topics ranging from the rise of online dating and Cesarean sections to the spread of diseases such as HIV and Ebola, suggest that we are entering a new phase in human evolutionary history—one that makes the future less predictable and more interesting than ever before.
Solomon of Rice University will present an entertaining review of the latest evidence of human evolution in modern times. Join us at HMNS this evening which is the book launch event for the new book is "Future Humans: Inside the Science of Our Continuing Evolution."
This event is co-sponsored by the Baker Institute's Civic Scientist Program.
October 25,2016 at 6:30pm