Interview by Ashley Zalta, HMNS Special Events Manager
Everyone always says the secret ingredients to the best recipes is the love put into them. We dove a little deeper into one of our exclusive caterers French Gourmet Bakery, to see what makes their family run business so delicious. Check out their suggestions for your next visit.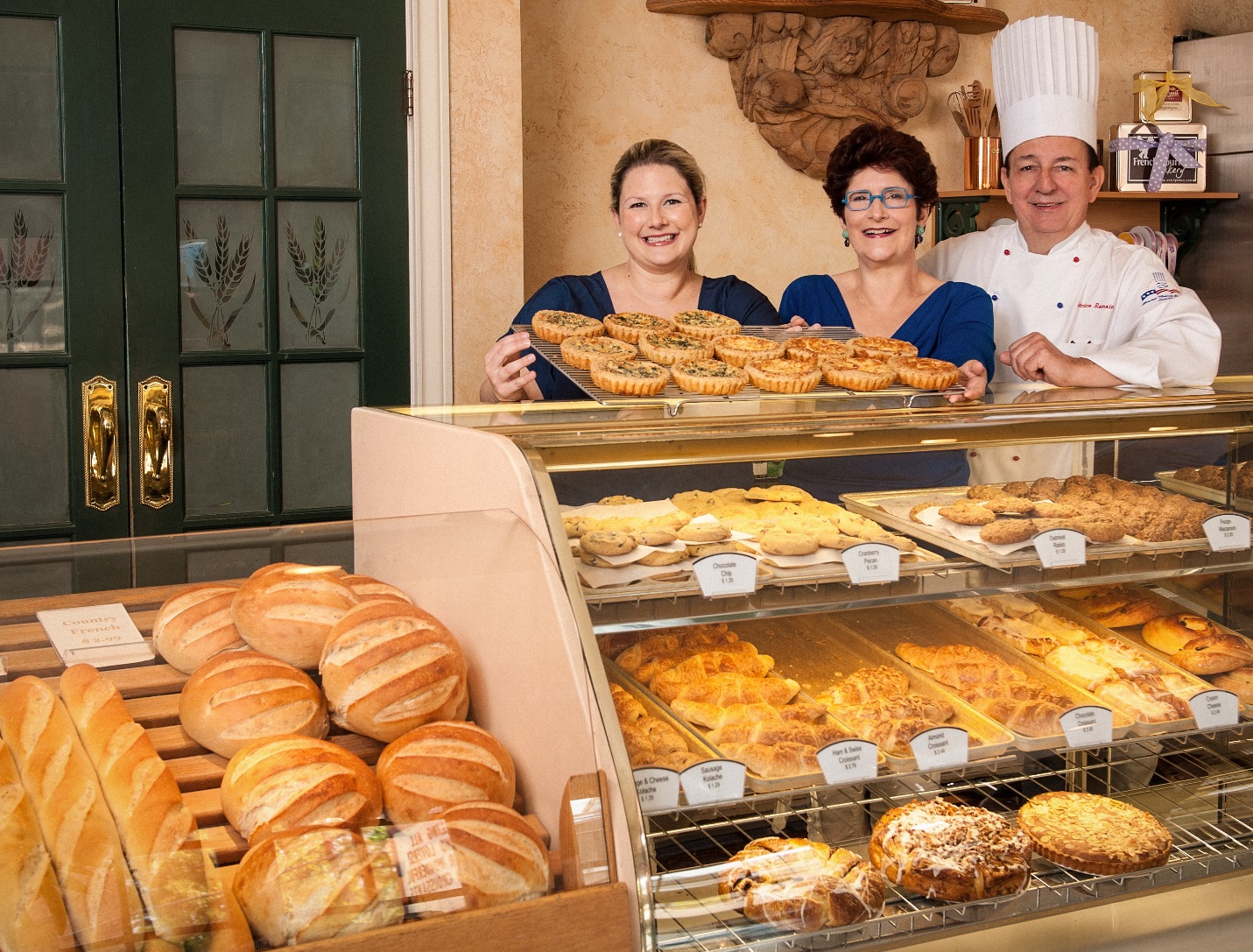 HMNS: Who makes up your family French Gourmet Bakery Team?
Patrice Ramain- Our Pastry Chef
Mary Ramain-Operations Director
Lauren Ramain Montgomery-General Manager
HMNS: When did FGB open?
We opened in 1973 in the West Gray shopping center.
HMNS: How did you get the idea to start FGB?
My father, Patrice Ramain, studied to be a pastry chef in France and obtained his masters in pastries and baking bread from the Grand Moulin de Paris. He was recruited by a bakery owner here in Houston. Shortly after, he met my mother, Mary Ramain, and they decided to open their own bakery, in 1973.
HMNS: What is each of your favorite items?
Patrice-Almond Croissant
Mary- Eclairs
Lauren- Ebony & Ivory mousse cake
HMNS: Do you make your breads and pastries each day?
Yes, we bake all of our products fresh daily
HMNS: How early do you have to arrive to start making them?
Our baker arrives at 3am
What is the hardest item to make?
Mousse cakes
HMNS: What is your most popular breakfast item?
Ham & Swiss Croissants or Cinnamon Pecan Rolls
HMNS: What is your most popular sandwich?
Chicken Salad (house-made) sandwich on Croissant
HMNS: What is your most popular dessert?
Chocolate Thumbprint, our signature cookie
HMNS: What item should people try that they probably haven't?
Quiche- we make Ham & Swiss, Spinach & Swiss or Bacon & Swiss
HMNS: What makes your bakery unique from others?
I would say our authentic French products and commitment to great customer service. We use only the highest quality ingredients, we make everything from scratch and bake fresh daily.
HMNS: What types of events can you cater?
Corporate Meetings, Service Awards, Launch Parties, Bridal & Baby Showers, Birthday Parties Anniversaries, etc.
HMNS: Anything else you would like people to know about your bakery?
We offer a nice variety of both American and French style baked goods
Let us make your next event truly unforgettable—from sophisticated and dramatic to out-of-this-world, our distinctive venues offer beautiful settings beyond compare. Learn more at rentthemuseum.org