Bust out your planners, calendars, and PDAs (if you are throwback like that), it's time to mark your calendars for the HMNS events of this week!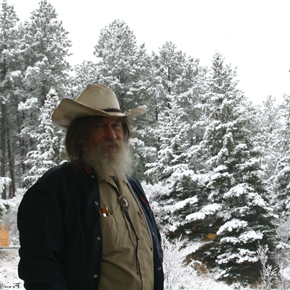 Film Screening – Making North Armerica with Dr. Robert T. Bakker
Tuesday, Nov. 3
6:00 p.m.
Join Dr. Robert T. Bakker for the premiere event of NOVA's Making North America television series on the Museum's giant screen. Airing on PBS this November, this series is a spectacular road trip through a tumultuous deep past that explores three fundamental questions: How was the continent built? How did life evolve here? And how has the continent shaped us? "Ancient Rock Show" begins at 5 p.m. with hands-on activities and demonstrations. This event is sponsored by NOVA.
Lecture – T.rex – The Shocking Truth by Dr. Robert T. Bakker, Ph.D. 
Wednesday, Nov. 4 
6:30 p.m.
Legendary paleontologist Dr. Robert T. Bakker will reveal the untold story of Tyrannosaurus rex, the top predators in deep time. In his popular energetic and entertaining style, Dr. Bakker will the latest theories on how T. rex dominated the Cretaceous before the mass KT extinction. Dr. Robert T. Bakker is curator of paleontology at the Houston Museum of Natural Science. Dino activities begin at 5:30 p.m.
Breakfast with Dr. Bakker
Saturday, Nov. 7
9:00 a.m. – 11:30 a.m.
Treat your little paleontologist to breakfast with world-famous paleontologist Dr. Robert Bakker. This annual FUNdraiser, benefiting HMNS, offers an opportunity for kids to meet Dr. Bakker, watch his entertaining presentation, enjoy a delicious breakfast and participate in dinosaur activities not open to the general public. Dr. Bakker will also sign autographs and copies of his books will be available.