When you sit down for a meal, at least one out of every three bites you take is thanks to a pollinator, and that's not just fruits and veggies. The animals that produce meat, milk, eggs and other animal products must be fed as well, and that feed often starts with flowering plants.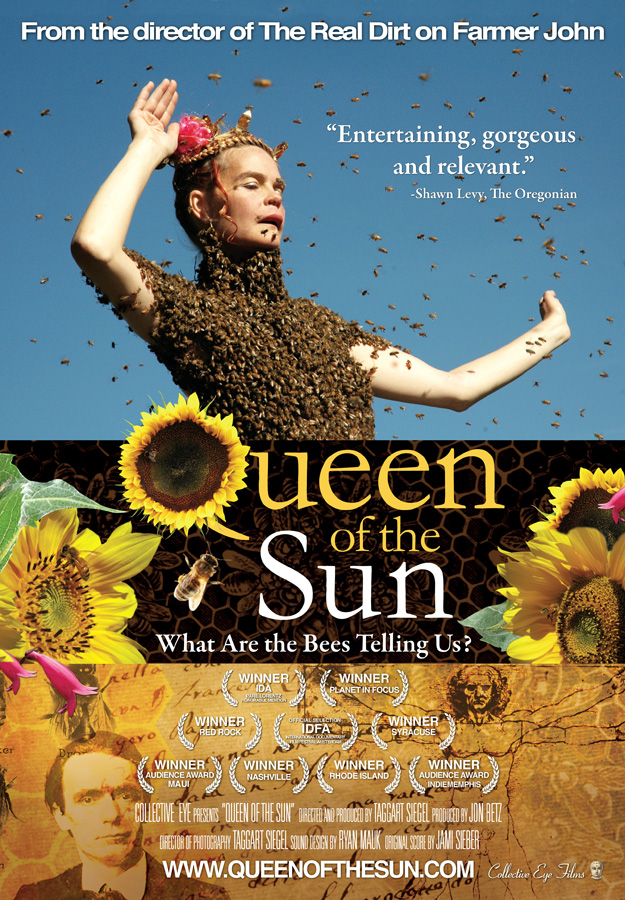 To produce fruits, vegetables and seeds, about 75 percent of flowering plants require pollination. Birds, bats and some small mammals serve as pollinators, but most, about 200,000 species, are insects. These plants create not only $20 billion annually in U.S. products consumed by humans, but feed an entire ecosystem, and urbanization and pesticides are threatening the pollinators that help them grow.
Learn more about pollinator concerns and the lives of honey bees at the Houston Museum of Natural Science with a screening of Queen of the Sun: What are the Bees Telling Us?, a one-night-only event tomorrow, Tuesday, June 23 at 6 p.m. Enter the world of the honey bee colony with Dr. Nancy Greig and the HMNS beekeepers as they join scientists and farmers to discuss the current global bee crisis, and share ways to bring these critical pollinators back into a balance with nature.
For advance tickets, visit www.hmns.org/lectures or call 713.639.4629. Check out the Pollinator Partnership to learn more about preserving pollinating species.