Edit: Due to inclement weather and flooding throughout Houston, "Sustainable Seas" and "How to Clone a Mammoth" lectures were both canceled this week.
HMNS will reschedule "Sustainable Seas" for another date in the future, to be determined. Keep on the lookout for this and other lectures and events here and on the BEYONDbones blog.
Contact the HMNS box office at (713) 639-4629 for refunds.
Bust out your planners, calendars, and PDAs (if you are throwback like that), it's time to mark your calendars for the HMNS events of this week!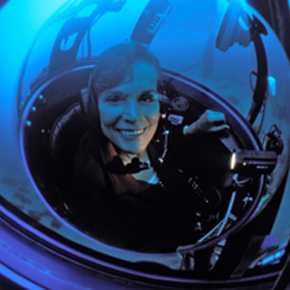 Lecture – Sustainable Seas: The Vision, The Reality By Sylvia Earle
Tuesday, May 26
7:00 p.m.
Dr. Sylvia Earle, revered marine biologist and conservationist, will give a state of the seas address. The event will include a viewing of the new giant-screen film Secret Ocean 3D that features a narration by Dr. Earle and amazing imagery captured by director Jean-Michel Cousteau and his team.
Lecture – How To Clone A Mammoth: The Science Of De-Extinction By Beth Shapiro
Wednesday, May 27
6:30 p.m.
Could extinct species, like mammoths, be brought back to life? The science says yes! Dr. Beth Shapiro, evolutionary biologist and pioneer in "ancient DNA" research, will present the astonishing and controversial process of de-extinction, which could redefine conservation's future. From deciding which species should be restored, to sequencing their genomes, to anticipating how revived populations might be overseen in the wild, Shapiro vividly explores the extraordinary cutting-edge science that is being used today to resurrect the past – along with its practical benefits and ethical challenges. A book signing of Shapiro's new book How to Clone a Mammoth: The Science of De-Extinction will follow the lecture.